Sports
Grip on Sports: The area's most competitive college basketball rivalry was renewed last night at Whitworth
Wed., Jan. 9, 2019, 8:24 a.m. A GRIP ON SPORTS • There is a great college basketball rivalry in Eastern Washington these days. Whitworth and Whitman, 160 miles apart, have developed top-10 programs in the NCAA's Division III ranks. They met again last night in another tight contest. Read on.
••••••••••
• When Eric Bridgeland was at Puget Sound back at the turn of the century, he turned that school into a challenger for Northwest Conference supremacy with Jim Hayford's Whitworth squad. His teams won three consecutive NWC titles between 2004 and 2006.
Then he left to become an assistant at Pepperdine. It probably wasn't a happy time seeing as the entire staff was replaced, though Bridgeland served a short stint as interim head coach.
He returned to the Northwest a couple years later, taking over in Walla Walla. Since that time, his Whitman program has steadily improved. Now it is at the top of the NWC, having posted perfect regular-season conference marks the past two years.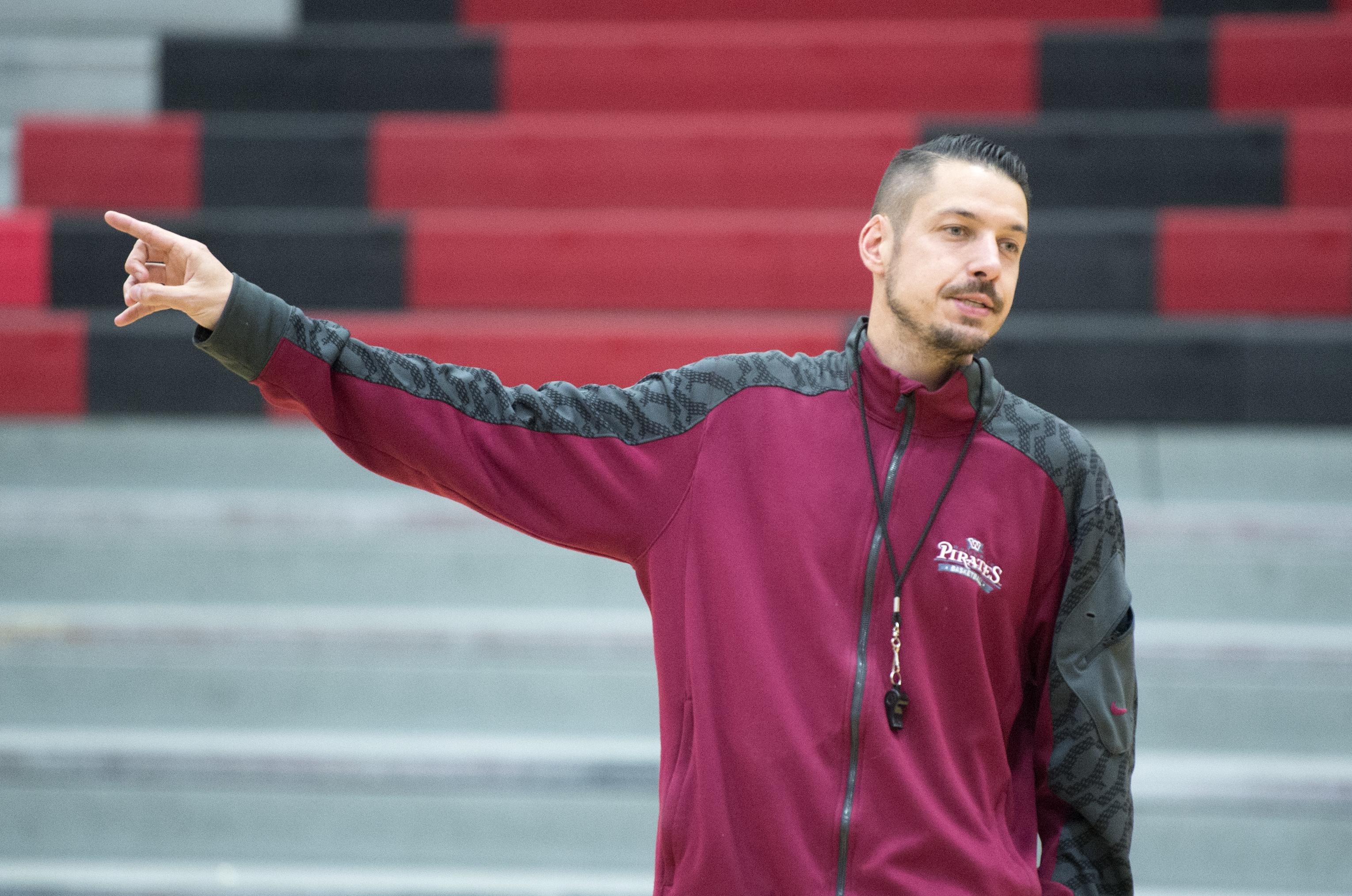 But it hasn't been like Whitworth has gone away. The Pirates, under Matt Logie, have continued to excel, and upset the regular-season champion Blues last year in the conference tournament.
So when the teams met last night at Whitworth, they both were ranked in the NCAA Division III top-10. And the game reflected that.
Whitman won, to run its overall record to 12-1, 4-0 in NWC play. But the Pirates, 11-2, 3-1, had a couple shots in the last seconds to either tie or win. Neither went down.
That's how close these two schools are right now. A lot closer, it seems, than even the short distance between them.
•••
Gonzaga: What's the best basketball conference in the West this season? Jim Meehan examines that question today and has numbers that support the WCC – or don't. Whatever the answer the supposition the WCC is much improved is certainly true. … Around the WCC, a former starting guard for BYU isn't happy he's been demoted and looks to be leaving.
WSU: Mike Leach led the Cougars to their first 11-win football season. That accomplishment earned him the AFCA national Coach of the Year award. Theo Lawson has all the particulars in this story. … Theo also chatted with Larry Weir for the latest Press Box pod. He's a lot more interesting than the guy who will be Larry's guest today. … Elsewhere in the Pac-12, we just can't seem to put the football season away just yet. Or resist the urge to look forward to the next one already. There are schools that took some steps this year that seemingly can't want for the 2019 season to get here. And others who already feel disrespected. … There have been some short tenures in college football, but Kliff Kingsbury's stay at USC stands out. His stint as offensive coordinator was not only non-existent but caused a bit a rift. Now he's an NFL head coach. Wonder if the Cardinals will draft Gardner Minshew? … In basketball, the weekend's schedule begins tonight, with Arizona traveling to Stanford. The Wildcats have defeated the Cardinal 17 consecutive times. … USC is about to get a key player back. … UCLA's interim coach is intimately in touch with the program's history. … California needs to toughen up, according to its coach. … Utah takes a lot of 3-point shots. … Oregon is relying on its freshmen.
Whitworth: If you couldn't get to the Fieldhouse last night, no matter. Dan Thompson has a story for you. … The Whitman women also won.
NIC: Pat Whitcomb has been the Cardinals' wrestling coach for a long time. But Tom Clouse has found out he's been fired from that position. It would be a sea change for NIC's successful program.
Preps: A typical January Tuesday in the Inland Northwest. By that we mean there was snow and ice on the roads both coming and going from last night's basketball games. We have roundups of GSL boys and girls action as well as girls and boys play around the area.
Seahawks: The thought around the Hawks is no one is satisfied with 10-6 and just making the playoffs. Really? With the roster churn, they expected more? … Free agency may make next season even tougher. … And there is Russell Wilson's contract, which is entering its final countdown. Will he re-up or blast off?
Mariners: What's the harm in having Ichiro play a bit next season? After all, the M's are in rebuild mode and they aren't going to win anyway. Maybe they'll even lower the process at T-Mobile Park (just doing some offseason stadium-name work, so I don't get it wrong come April).
•••
• I was out last night. There were spots around the area in which the roads reminded me more of the ice ribbon downtown than anything else. Even saw a couple of cars off the road, one of which had knocked askew a close-by phone and cable box. Happily, the Internet connection was unaffected this morning. If it were, you wouldn't be reading this. Until later …
Subscribe to the sports newsletter
Get the day's top sports headlines and breaking news delivered to your inbox by subscribing here.
You have been successfully subscribed!
There was a problem subscribing you to the newsletter. Double check your email and try again, or email
webteam@spokesman.com
---