Sports > Outdoors
State-wide effort to replace aging climbing equipment had a banner year in 2018
Fri., Jan. 18, 2019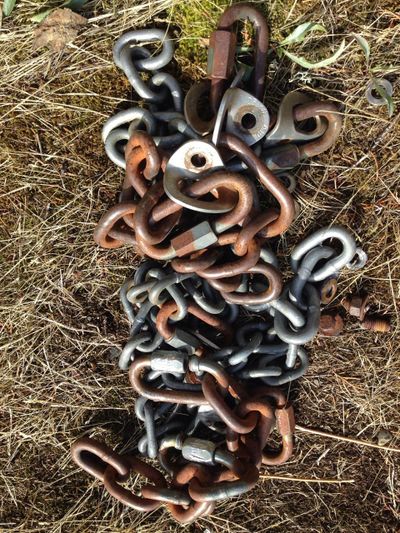 A statewide effort to replace aging climbing equipment had a banner year in 2018.
Washington Anchor Replacement Project volunteers replaced 309 bolts and 26 anchors at seven Washington climbing areas, said Scott Underwood, the director of the project.
Bolts and anchors were replaced on the Direct East Buttress of South Early Winter Spires, several routes on Mount Erie and in the lower Elwha climbing area, among others.
"Over this last year, we've had a pretty dramatic push to get WARP up and running to a higher capacity," he said.
WARP is part of the larger Washington Climbers Coalition.
As the number of rock climbers has skyrocketed, the issue of aging and unsafe bolts and anchors – which are used by outdoor rock climbers to stay safe as they ascend the wall – has become more important.
"I have had friends who have broken bolts in a fall situation," Underwood said. "It's not just a theoretical thing."
Although WARP is a statewide organization, Underwood said the organization hasn't done any work in Eastern Washington.
That's partially because they don't have enough funding or volunteers. But it's also because the Bower Climbing Coalition has already taken on replacement and maintenance work. The nonprofit is dedicated to cleaning up area climbing spots and replacing aging hardware.
"The main goal is the safety of the climbs in the area," BCC president Tony Crownhart said. "And making sure crags are accessible and clean and, most importantly, safe. The way that we bolt now is they'll be up for the next 80 years, probably."
In 2018, the BCC focused primarily on replacing aging bolts and anchors in Deep Creek, a popular climbing area in Riverside State Park. The BCC received a $5,000 grant from REI to do much of that work.
Local journalism is essential.
Give directly to The Spokesman-Review's Northwest Passages community forums series -- which helps to offset the costs of several reporter and editor positions at the newspaper -- by using the easy options below. Gifts processed in this system are not tax deductible, but are predominately used to help meet the local financial requirements needed to receive national matching-grant funds.
Subscribe to the sports newsletter
Get the day's top sports headlines and breaking news delivered to your inbox by subscribing here.
---