Rep. Matt Shea urges crowd to resist gun restrictions with firearms 'behind every blade of grass'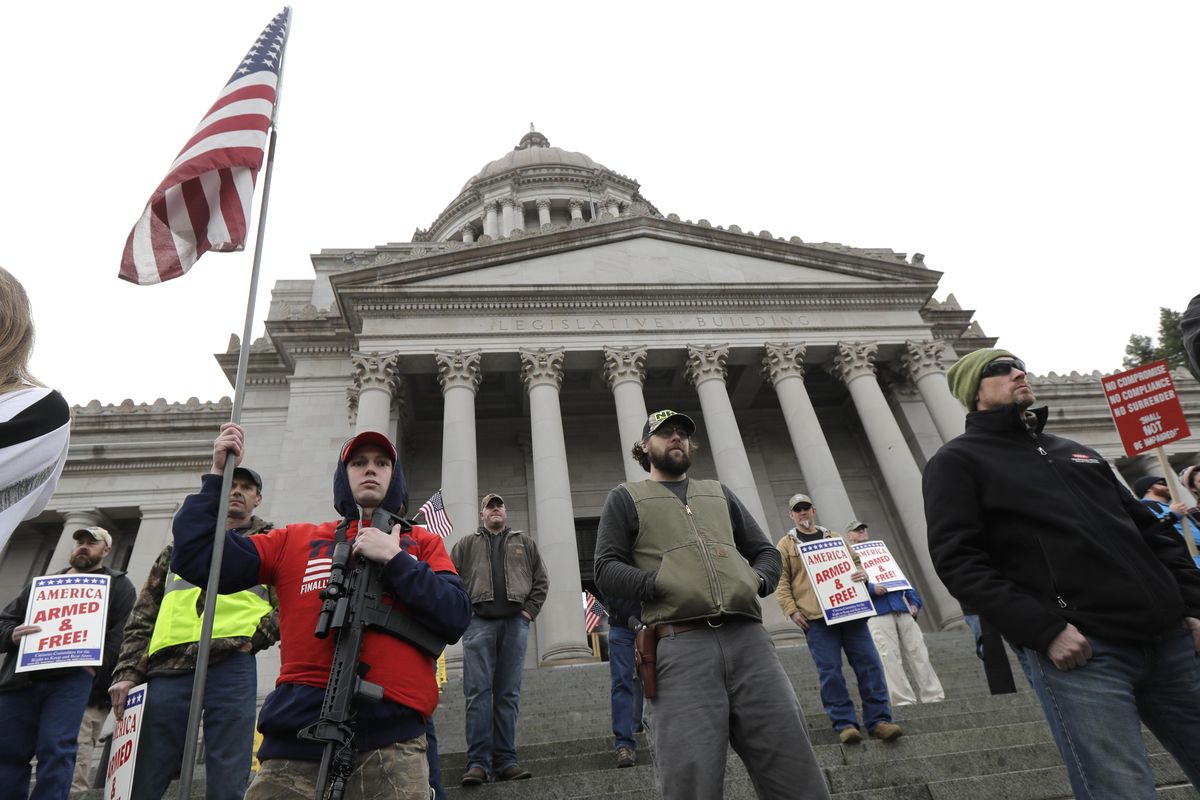 OLYMPIA – Washington should have a gun behind "every blade of grass," and behind every gun a person not willing to give up their constitutional rights to bear arms as long as they are alive, a Spokane Valley legislator told a crowd on the Capitol steps Friday.
A crowd of about 150 people – smaller than some similar demonstrations in previous years – was urged not to give up in the face of what Republican Rep. Matt Shea called the "tyranny in Washington state to try to take away our rights."
The crowd had signs protesting Initiative 1639, approved by nearly 60 percent of voters in November, which puts restrictions on the sale of semi-automatic rifles and has new requirements to store firearms safely at home. Rep. Jim Walsh, R-Aberdeen, said the state Supreme Court is the best avenue for overturning the new law.
The Legislature also has more proposals to restrict firearms it will consider this session. Shea urged the crowd to show courage to win a great victory.
"I want there to be a gun behind every bush, behind every tree, behind every blade of grass. But more importantly, I want the people standing behind those guns to be absolutely resolute that the Constitution of the United States, the Constitution of Washington state, will never – ever – be abrogated on our watch," he said. "We will never give up our rights unless we have to give up our life. Amen?"
The crowd answered: "Amen."
No legislative committee was considering gun legislation Friday, but protesters were urged to lobby their lawmakers to vote against further controls. The Senate Law and Justice Committee will consider a series of bills Monday, including bans on high-capacity magazines and firearms made on 3-D printers, along with a proposal to increase training requirements for concealed pistol licenses.
Contact the writer:
(360) 664-2598
jimc@spokesman.com
---