Man shot by police ID'd, draws attention of NAACP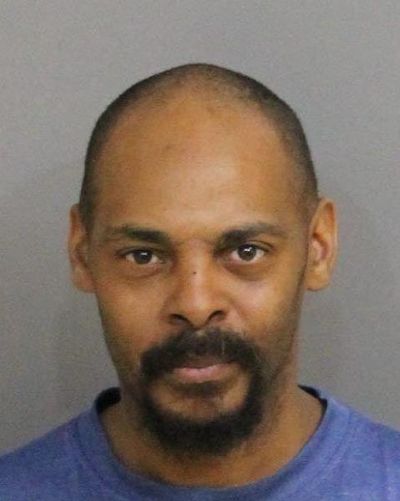 The man who was shot and killed by police Wednesday night in north Spokane has been identified as Dwight Delando Steward, 46, according to the Spokane County Medical Examiner.
Steward was shot after he refused to obey orders to drop two knives he was holding while walking toward police near Andy's Market on Monroe Street at about 4 p.m. Wednesday, according to court documents.
Officers found six knives and a machete on Steward, court documents stated.
Police received a call at 3:43 p.m. from a man who said Steward pulled a gun on him and his friend, according to court documents. A woman also called police and said Steward had pulled a gun on her husband.
Officers located Steward between Andy's Market and the Franz Bakery Outlet. They ordered Steward to get on the ground, but he pulled two knives from his waistband and approached officers. Officers fired six bullets, according to court documents, and two may have hit Andy's Market.
Officers immediately began life-saving measures on Steward. He was declared dead at 4:16 p.m., according to court documents.
Steward had spent years in prison for rape, robbery, burglary and assault in Grant County in 1993, according to his criminal record. He was released in 2011 and registered as a level-three sex offender.
Steward lived in Anchorage, Alaska, in the past, and his last-known address is in Spokane.
The local chapter of the NAACP released a statement Thursday and said it is awaiting further details of the investigation and has been in contact with Spokane police Chief Craig Meidl.
"Our understanding is yes, it is a fatal shooting, yes, it was a black male and that according to the officers they made several attempts to talk him down as the individual continued to approach officers while brandishing a knife. And the individual finally got within several feet of the vehicle and the officers then fired upon him and subsequently attempted to administer first aid," wrote Kurtis Robinson, president of the Spokane chapter of the NAACP.
"Our organization and our Community Partners will continue to monitor the situation and the investigation as more of the facts unfold and will inform our communities further at such times," he wrote.
---