Sports
A Grip on Sports: England the latest European country trying to knock the United States women's soccer team off its perch
Tue., July 2, 2019 A GRIP ON SPORTS • It's a match that would have been more appropriately held on July 4th, don't you think? The U.S. versus England – there is a bit of history there – for half the World Cup marbles.
•••••••
• The U.S. women's soccer team has been nearly perfect this World Cup as it tries to march to another title. But each ensuing match, as in any worldwide competition, gets tougher. Today's semifinal matchup with England is no different. It will be a test. Probably a testy test.
The English invented the game. But, like most nations of the world, the women were always on the backburner, so to speak. Until the U.S. women showed back at the turn of the century, there was money to be made from it – and people enjoyed watching no matter what the gender of the players.
Money was invested, not just in England but throughout the world. And, some two decades later, that investment is paying dividends. The level of play in this World Cup is improved and the better teams includes the traditional powers. The traditional European powers, I mean.
Seven of the eight quarterfinals came from Europe, with each of them having one goal: Knock the U.S. team off the top of the ladder.
That's not easy. As other countries have invested in women's soccer, the U.S. just continues to roll along. Older stars age out and are replaced with younger, even more athletic and polished players. That's also the legacy of earlier United States teams. There is an infrastructure in this country filled with girls and women who aspire to be the next Mia Hamm, Julie Foudy and, yes, Megan Rapinoe.
And, in typical American style, no one is shy about expressing their feelings.
This put a large target on their back, though, to be fair, even if the U.S. players were quiet and demure, that target would be there anyway due to the team's success.
The British tabloids have been throwing darts all week. So has the coach, over trivial (and completely irrelevant) matters.
None of it matters today. All that matters is what happens on the field (or pitch, to use the correct term). It starts at noon our time, an inconvenient one for many Americans. No matter. It's almost the Fourth. It's England. It's for world domination (sort of). Millions will be watching.
•••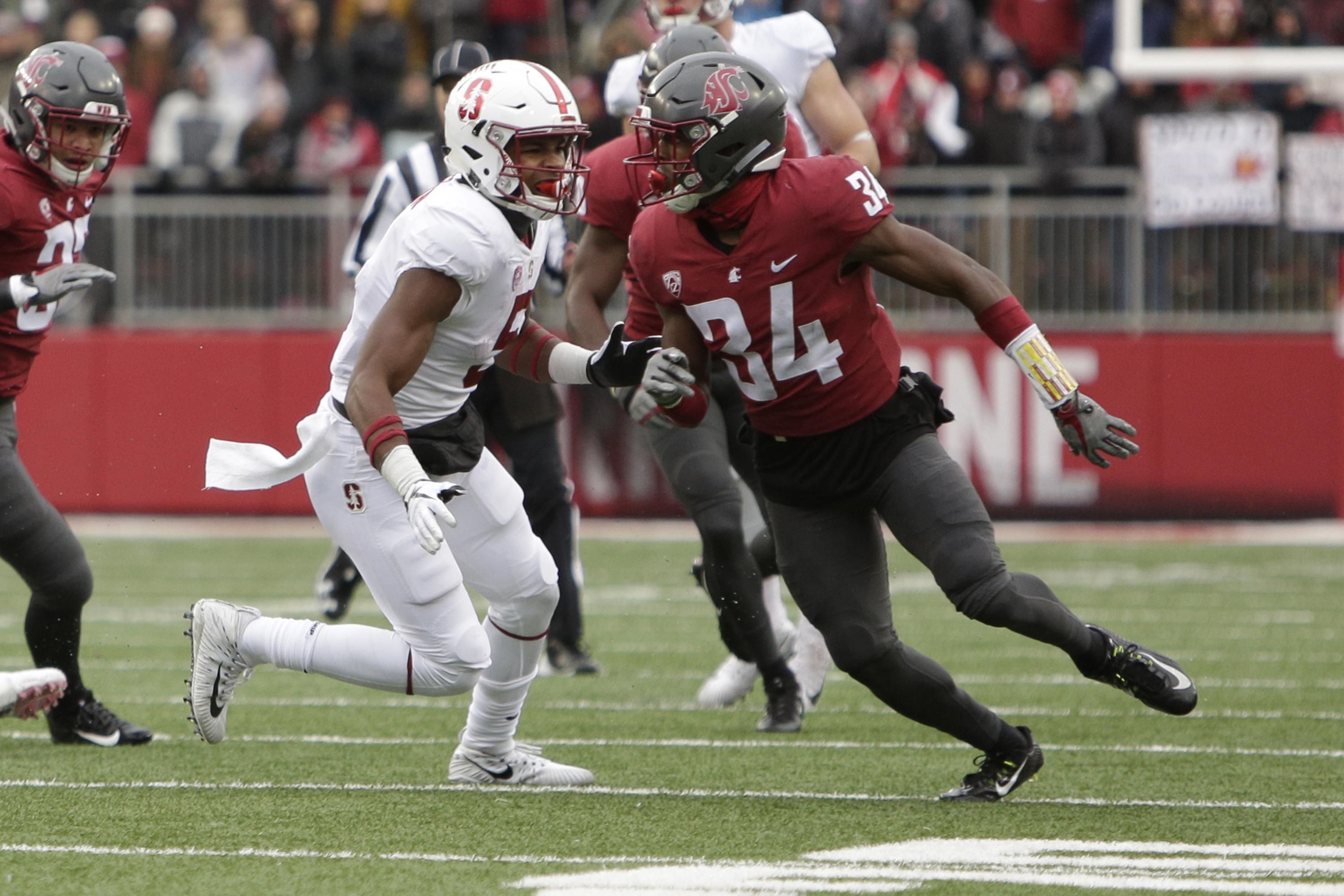 WSU: Pay for parking? Are you kidding me? It's my god-given right to park my SUV wherever I want for free. Sorry, just venting. The Cougars will start charging season ticket holders for football-game parking in 2020. Theo Lawson has the story. … Theo also spoke with Larry Weir about the Jalen Thompson news for the latest Press Box pod. … Mark Rypien was released from jail after a court hearing yesterday. Johnathan Glover has all the specifics. … Elsewhere in the Pac-12, USC is once more in the news and it's not good.
EWU: The most famous alum of Eastern Washington? There are many candidates but for sports talk radio fans, there can be only one answer. That would be Colin Cowherd. Ryan Collingwood caught up with Cowherd recently in the L.A. area and put together this piece.
Indians: After a hot start, Spokane has struggled lately. The Indians lost again last night to open a home series against Salem-Keizer. Dave Nichols has the game story. … Around the Northwest League, Everett picked up a win over Boise thanks to a new player. … Tri-City edged Eugene in 10 innings.
Mariners: Though the M's were off yesterday, a pre-All-Star game homestand begins tonight. … Daniel Vogelbach has changed his status this season. … Tyler Skaggs' death hit baseball hard for many different reasons, including the circumstances. Road trips can be lonely experiences.
Seahawks: The season is inching closer.
•••       
• We will be back here tomorrow. And the next day, which happens to be a holiday. Yep, we are that committed. Until later …
Local journalism is essential.
Give directly to The Spokesman-Review's Northwest Passages community forums series -- which helps to offset the costs of several reporter and editor positions at the newspaper -- by using the easy options below. Gifts processed in this system are not tax deductible, but are predominately used to help meet the local financial requirements needed to receive national matching-grant funds.
Subscribe to the sports newsletter
Get the day's top sports headlines and breaking news delivered to your inbox by subscribing here.
---