Sports
A Grip on Sports: Gary Bell Jr.'s return seems fortuitous for Gonzaga
Tue., July 9, 2019 A GRIP ON SPORTS • Observing college basketball over the years, there were certain players on the various local teams we were sure would end up coaches. Sometimes we were totally off base. Other times we were right on. The latest alum to return to Gonzaga to coach is in that latter category.
•••••••
• Gary Bell Jr. seemed to do all the right things on the court. Teaming with Kevin Pangos for most of his career at Gonzaga, he helped elevate the Bulldogs' basketball IQ to a Stephen Hawking level.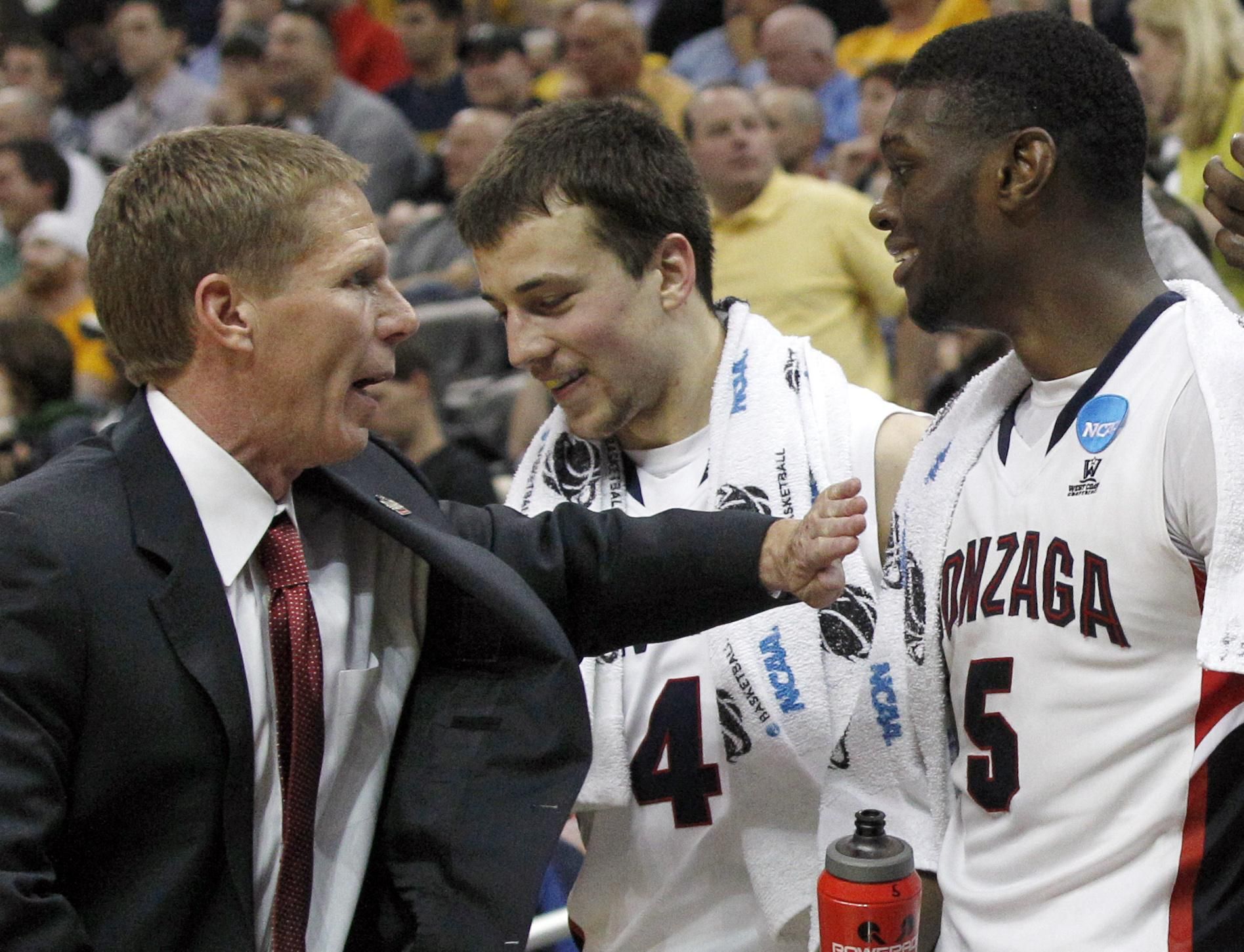 Need a guy to be in the right spot in a defensive rotation? Bell would be there. Need a guy to make the simple pass that leads to a bucket? Bell would deliver it. He was, to use a cliché, a coach on the floor, the Tommy Lloyd, say, to Pangos' Mark Few.
He and Pangos may not have made up the most physically dominating backcourt the Zags have ever featured, but it was among the most refined and intelligent.
And now Bell is back.
Our Jim Meehan had a story yesterday concerning Bell rejoining the Bulldogs as a graduate assistant coach. He will attend classes but also will be part of the on-court staff, capable of working with current GU players on a daily basis. It's a position that can be a steppingstone to a coaching career.
With the Zags' backcourt next season split between incoming senior transfers and young, inexperienced kids, Bell would seem to be nearly perfect choice for the grad assistant role.
He can counsel the newcomers in what they should expect playing for Few and how to get over the bumps of dealing with a coach who is more demanding of excellence out of his guards than most in the college ranks. And he can help the younger ones develop consistency, a valued commodity that was the hallmark of his Gonzaga career.
It seems as if Bell, and the Bulldogs, have made another right decision.
•••
WSU: Around the Pac-12, Arizona's second most important player next year is its starting quarterback. … Arizona State needs its linebackers to grow up quickly. … We can pass along more on a highly touted incoming Washington freshman football player.
Gonzaga: Besides Jim's story on Bell returning to GU, we also can pass along a roundup of local players' NBA summer games.
EWU: Around the Big Sky, a Northern Arizona senior football player, Malik Noshi, was found dead in his bed Sunday morning.
Indians: A slow start kept Spokane from rallying for a win last night at Avista Stadium, as the Indians fell 6-5 to Tri-City. Dave Nichols has the game story. Libby Kamrowski also has a photo report from the game. … Around the Northwest League, despite Chase Strumpf's hot bat, Eugene lost to Salem-Keizer while Everett scored late to defeat Vancouver.
Preps: This isn't precisely a prep story, but I found this Seattle Times piece on high-end – and reportedly safer – football helmets and their cost illuminating.
Mariners: It is the All-Star break. There were no games yesterday. But we did find this story on Kyle Seager, once the shining light in a previous rebuilding plan.
•••       
• Some quick personal news. It's vacation time. Time to go someplace extremely warm and … no, not hang around a pool. Hang around basketball gyms. It's what we do. Anyhow, the next couple weeks may include a morning or two without this column. We'll try to warn you in advance when that will happen. If, however, you wake up one morning and it's not here, I can guarantee it's not because I'm living a "Hangover" sort of life. It's because of an early game. Though meeting Mike Tyson would be totally cool. By the way, I missed the home run derby last night. And will miss the All-Star Game tonight due to travel plans. My baseball interest this summer is waning a bit. Yes, I have been taking a step back. Until later …
Local journalism is essential.
Give directly to The Spokesman-Review's Northwest Passages community forums series -- which helps to offset the costs of several reporter and editor positions at the newspaper -- by using the easy options below. Gifts processed in this system are not tax deductible, but are predominately used to help meet the local financial requirements needed to receive national matching-grant funds.
Subscribe to the sports newsletter
Get the day's top sports headlines and breaking news delivered to your inbox by subscribing here.
---