Sports
A Grip on Sports: Baseball's pennant races aren't really races right now, but that could change come September
Fri., July 12, 2019 A GRIP ON SPORTS • Baseball's All-Star break gives every team, every player and every fan an opportunity to hit pause and reflect on what's already happened in the season and what may be ahead. Let's do the same.
•••••••
• The more things change, the more the Yankees seem to like it. Baseball's most storied franchise enter the less-than-mathematically-correct second half with the American League's best record. That's despite enduring more injuries, it seemed, than Napoleon's army in its retreat from Moscow.
Money helps, of course. But New York seems to make smart decisions. The "seems" is appropriate because the Yankees make mistakes too. They just are able to absorb more of them due to their ability to spend as much as anyone.
Lower-budget teams, like Oakland and Minnesota, have to be even more precise to excel. They have been thus far this season, with the Twins leading the A.L. Central by 5 ½ games and the A's sitting second in the A.L. West.
The money factor is visible in the National League as well, with the Dodgers holding the best record and the biggest division lead in baseball. Their 60 wins and 13 1/2-game lead allow them to look ahead to the postseason already.
Will they reach a third consecutive World Series? Will they lose a third consecutive World Series? If they do, it will put them in rare company. The last franchise to lose the World Series in three consecutive years was the New York Giants. And it happened more than 100 years ago, from 1911 to 1913. Before that, the Detroit Tigers lost three times from 1907 to 1909. Otherwise, no franchise has done it.
I'm sure, however, Mariner fans will tell you they would be more than willing to live with three consecutive World Series losses. That would be better than never having made it at all.
• The most interesting race will probably occur in the National League Central, where all five teams still have a legitimate shot at winning the division.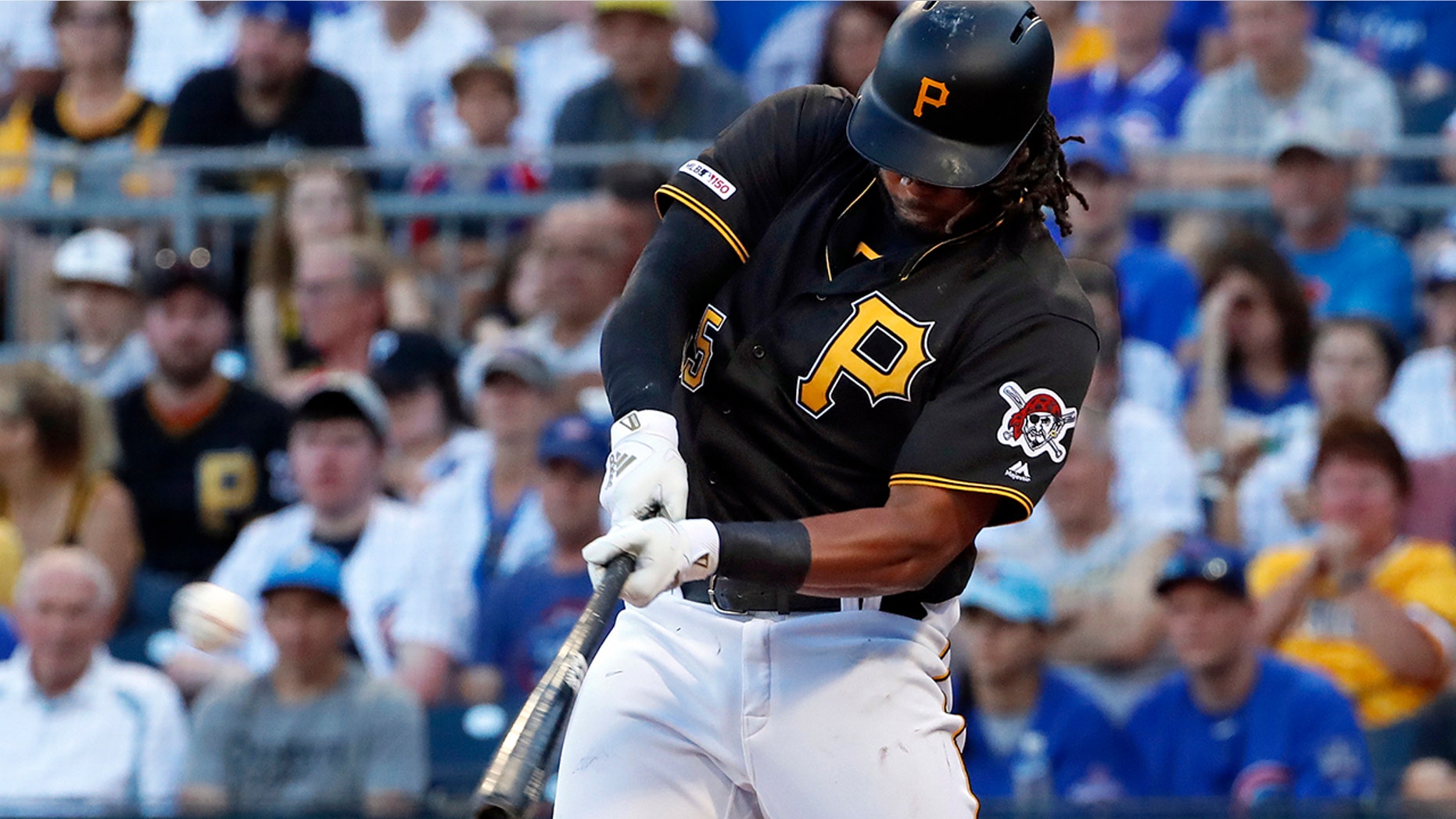 The Cubs lead by a half-game over the Brewers with the Cardinals, Pirates and Reds all within three games in the loss column. Illustrating the mediocre, yet compelling, nature of the division, everyone except the Pirates entered the All-Star break having lost at least five of their last 10 games.
Still, a wild-card berth might be available to the runner-up, as the league is dotted with pedestrian teams.
Other than the N.L. Central, the rest of the divisions' frontrunners are all more than five games ahead. Which means the Reds, in last place in the Central, are closer to first than the second-place team in the other five divisions.
• We can follow up on a couple of recent baseball developments. As we predicted, baseball suspended Jake Marisnick for his collision with catcher Johnathan Lucroy.
Houston's Marisnick appealed the decision and is still eligible to play. The Angels' Lucroy, who sustained a concussion and a broken nose, will be out for a while.
• The All-Star Game's TV ratings were record-breaking, but not in a good way. Baseball showcase had its worst ratings ever, breaking the mark set last year.
That means the trend is not good either.
But don't despair baseball executives. The ratings for the home run derby, even without Daniel Vogelbach, were up. That leads to one awful thought: Somewhere at least six guys in suits are looking at the number and deciding the key to solving baseball's ratings problem is putting even more juice in the ball.
•••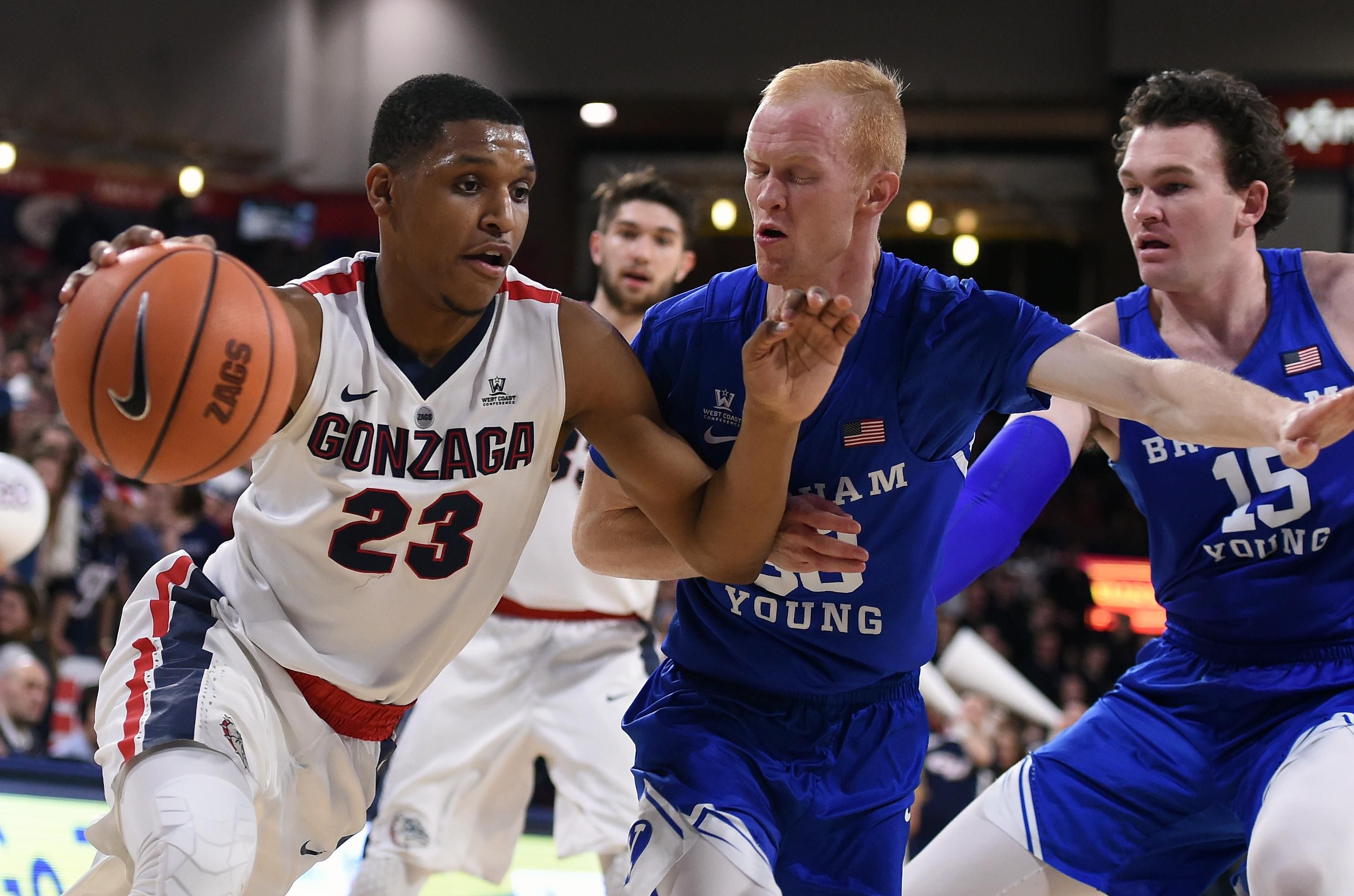 Gonzaga: The Zags found out who their first-round opponent will be in this fall's Battle 4 Atlantis. GU will face Southern Mississippi, with a possible second-round game looming against Northwest neighbor, Oregon. Jim Meehan has more in this story. … Jim also covers an academic award Gonzaga won. … Zach Norvell Jr. continues to show the Los Angeles Lakers in the NBA Summer League he might just be the right guy to help spread the floor for LeBron James and Anthony Davis. … Rui Hachimura had himself a game yesterday in Las Vegas, witnessed by many Spokane high-school aged players, something for which I can personally vouch. … Around the WCC, there may still be a chance BYU joins the AAC, but only for football. And it has to do with TV money. … The Cougars will meet UCLA in the Maui Classic's first round.
WSU: Former Washington State quarterback Mark Rypien admitted to striking his wife prior to his recent arrest on fourth-degree domestic assault earlier this month. Johnathan Glover has this story based on the police report of the incident. … Elsewhere in the Pac-12, Colorado has filled out its basketball coaching staff with a former player. … Oregon State has a player who uses basketball as a safe outlet. … Arizona State teams will now be allowed to schedule locally more. Grand Canyon is no longer on the school's banned list. … Recently committed recruits always look to help attract other recruits, and Washington is no different.
Indians: Spokane strengthened its hold on first place with a 4-1, 10-inning win at Tri-City. … Elsewhere in the Northwest League, Everett fell to visiting Vancouver and Eugene won at Salem-Keizer.
Chiefs: Goalie Lukas Parik from the Czech Republic, the Chiefs' first-round pick in the international draft, signed yesterday. … Dan Thompson joined Larry Weir to talk Chiefs yesterday on the Press Box pod.
Rodeo: Dan also has a story on local bull rider Shane Proctor, who will compete in this weekend's Cheney Rodeo.
Mariners: The M's will probably lose 95 games. So how does Scott Servais measure improvement?
Sounders: Seattle says it will not be dealing Nicolas Lodeiro, but the rumors are still swirling. … Stefan Frei has already drawn up a backup plan for after soccer.
•••       
• The NBA Summer League in Las Vegas isn't cheap to attend, but, with a daily rate of $25 for kids and $35 for adults, is a pretty good bargain if you are willing to spend a lot of time in the arena. With Hachimura and Brandon Clarke both playing yesterday, it was worth it for Spokane folks. Until later …
Local journalism is essential.
Give directly to The Spokesman-Review's Northwest Passages community forums series -- which helps to offset the costs of several reporter and editor positions at the newspaper -- by using the easy options below. Gifts processed in this system are not tax deductible, but are predominately used to help meet the local financial requirements needed to receive national matching-grant funds.
Subscribe to the sports newsletter
Get the day's top sports headlines and breaking news delivered to your inbox by subscribing here.
---