Spokane firefighters faced HR investigation for calendar featuring 'inappropriate sexual poses'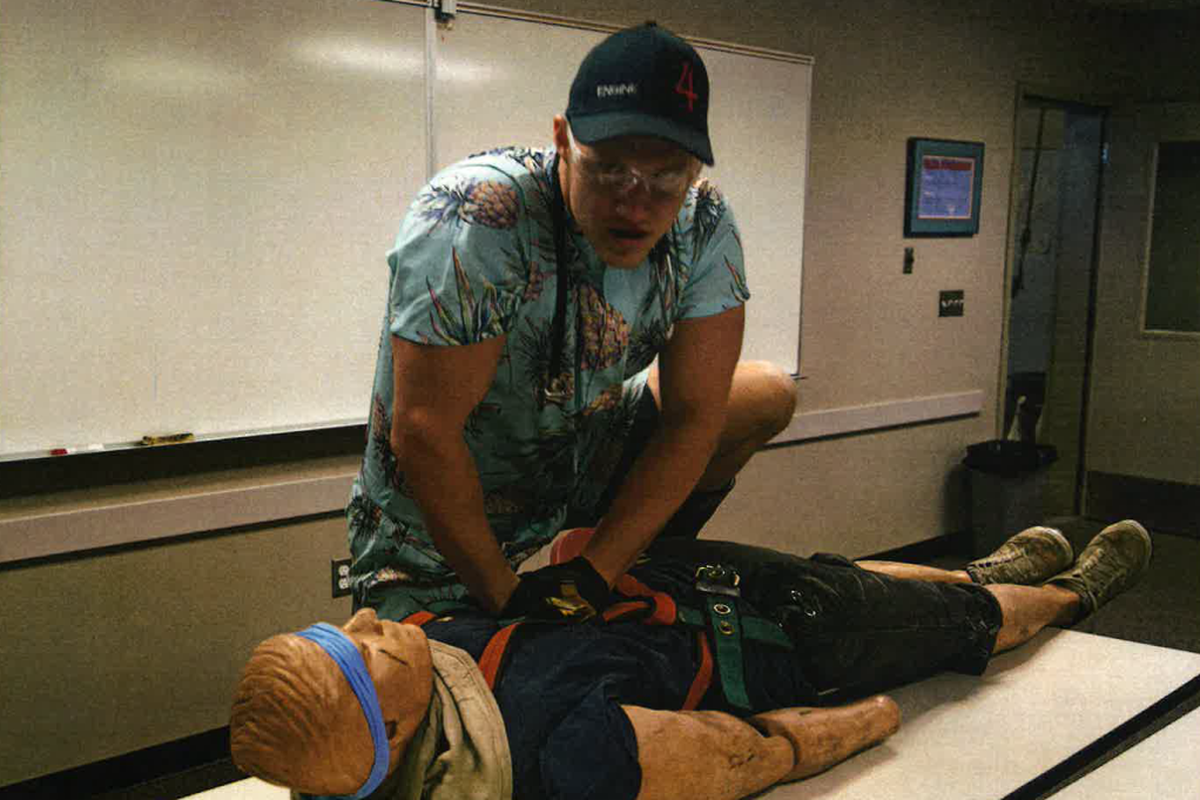 Spokane firefighters were counseled on workplace harassment after a citizen complained about a calendar that featured photos of them in "inappropriate sexual poses," according to public records.
The calendar featured three firefighters from Fire Station 4, near Browne's Addition. Records show they were accused of "engaging in horseplay with city equipment and resources" in order to make the calendar, which the firefighters union defended as a harmless joke.
The city's human resources department launched an investigation after receiving the complaint in early March from someone who had seen the calendar while visiting Station 15, at Crestline Street and Wellesley Avenue.
"It is believed that the calendar may have been produced utilizing city internet/intranet systems and sold to other members of the fire department," the human resources department said in letters to the firefighters at the start of the investigation.
The three firefighters were not on duty when they posed with a fire engine and other equipment, wearing colorful patterned rompers (one-piece garments resembling shorts and short-sleeved shirts). They were counseled, rather than reprimanded, as they were not found to have violated department policies.
Lee McNamee, vice president of the Spokane Firefighters Union, on Wednesday referred questions to union president Tim Archer, who didn't respond to messages seeking comment.
On Tuesday, however, Archer appeared on KXLY, saying the Station 4 firefighters had simply poked fun at the trope of "sexy" male firefighters posing for calendar shoots. Proceeds from the calendar sales were supposed to raise money to fight muscular dystrophy, Archer said.
"They wanted to make fun of the sexy calendars that are made with firefighters. And, in that sense, their stance is actually against the sexualization of the fire service," Archer told the TV station.
"The whole point was, it was a satirical calendar," he said. "It did not warrant an investigation that caused people to fear for their jobs for a number of months."
Archer added that he believed Chief Brian Schaeffer had initiated the investigation to retaliate against a union member who had disagreed with Schaeffer in the past. Schaeffer disputed that.
"The city of Spokane and the Spokane Fire Department value inclusion and equity and believe all employees and citizens must be treated with dignity and respect," Schaeffer said in a statement Wednesday. "The employees, in this case, did not act consistently with those core values."
"As fire chief, it is my responsibility to take appropriate corrective action to ensure a safe workplace free of harassment for everyone," he continued. "Appropriate action has been taken to avoid this behavior in the future and continue the department's commitment to serving our community and each other with professionalism and respect."
---