A&E
Northwest Passages Book Club: Wiley Miller of Non Sequitur, Summer Series authors and Ben Goldfarb's 'Eager' beavers
July 20, 2019 Updated Sat., July 20, 2019 at 5:12 p.m.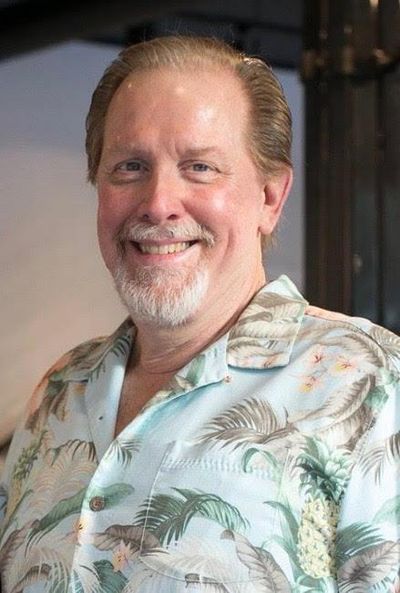 In the 27 years of 'Non Sequitur,' artist Wiley Miller's look at the absurdities of life, 2019 might be the most complicated year of the cartoon yet. Canceled by more than 100 newspapers after a February cartoon panel ran with a hidden expletive, Miller apologized, but for most newspapers his explanation wasn't enough.
The Spokesman-Review followed suit, with editor Rob Curley going on record: "If one of our reporters or editors or illustrators were to purposely go around our editing processes in order to do something like this, they'd be fired immediately," said Curley. "That same standard absolutely has to apply in this situation.
"We're not just apologetic that it appeared in our newspaper – we're angry about it."
Time heals all wounds, but Curley wanted to be sure, asking The Spokesman-Review readers if 'Non Sequitur' should return to the comic pages.
They voted and, indeed, it shall be back, with the added bonus of The Spokesman-Review's Northwest Passages Book Club hosting Miller on Aug. 5 at the Bing Crosby Theater. VIP tickets include an exclusive Spokane print, a drink ticket, reserved seating and VIP reception with Miller in Ovations Lounge at 6 p.m.
While people can say they live in a reading town, how many can claim they live in a writers' town? Every summer, The Spokesman-Review shows off the talents of some of Spokane's best writers in a short-fiction Summer Series based on a central theme.
This year the theme is the Summer of '69. On Aug. 14, hear readings and performances from this summer's selections at our book club meeting at Montvale Event Center. Tickets are $6, and a reception with the authors starts at 6 p.m. The event begins at 7.
When looking over the selections from the past year of Northwest Passages Book Club, there are plenty of titles that I had never considered reading that I really enjoyed.
The club's selection for September was indeed one of the titles I would never have picked up on my own: "Eager: The Surprising Secret Lives of Beavers and Why They Matter" by Ben Goldfarb. What surprised me was how quickly I was engrossed in this book. Beaver dams were important to managing flooding? Weren't those pesky creatures responsible for the flooding?
Well, not exactly. Through Goldfarb's engaging, easy-to-read storytelling, I found many things about this creature that I misunderstood. I was schooled in how beavers are a critical solution when it comes to drought relief and flood control. It is difficult not to become a "beaver believer" while reading this book.
Goldfarb is the winner of the 2019 Pen/E.O. Wilson Literary Science Award and considers himself a beaver believer. He most recently reported on wolves eating beavers and other delicacies of nature in Minnesota for National Geographic, and his byline also has appeared in the Guardian, Science, the Washington Post and the Smithsonian.
The person who recommended that I read "Eager," The Spokesman-Review's outdoors editor Eli Francovich, will lead the conversation with Goldfarb on Sept. 18 at Montvale Event Center. The VIP reception includes a copy of the book, drink ticket, reserved seating, meeting the author and starts at 6 p.m., followed by the event at 7.
If you don't get a chance to read the book ahead of time, don't think you shouldn't come. The conversations are always interesting, and Auntie's will be on hand with copies of the book at the event.
Local journalism is essential.
Give directly to The Spokesman-Review's Northwest Passages community forums series -- which helps to offset the costs of several reporter and editor positions at the newspaper -- by using the easy options below. Gifts processed in this system are not tax deductible, but are predominately used to help meet the local financial requirements needed to receive national matching-grant funds.
Subscribe to the Spokane7 email newsletter
Get the day's top entertainment headlines delivered to your inbox every morning.
---