News > Spokane
Family of white supremacist murder victims, including Spokane Valley City Council candidate, call for racial equity talk in the city
Mon., July 29, 2019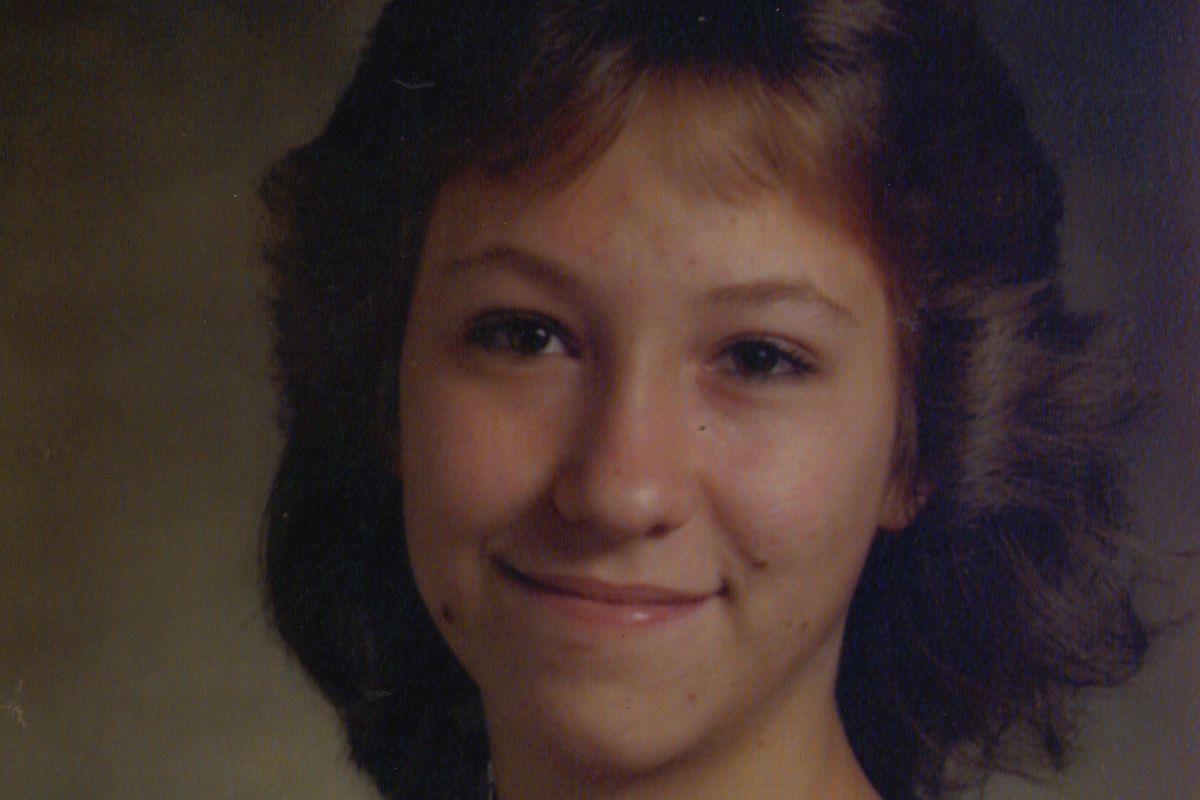 Mueller (COURTESY / Courtesy)
The murders of his sister-in-law and her daughter by a white supremacist in Arkansas in 1996 indicate precisely why Spokane Valley should be open to a discussion about racial inequity within its borders, said candidate Lance Gurel on Sunday.
"We have direct contact with this type of white supremacist rhetoric," said Gurel, a 70-year-old accountant running against City Councilman Arne Woodard for a seat on the panel. "And that's why I'm in the race. I feel very strongly that there shouldn't be a resurgence of these ugly ideas in our community."
Woodard, the incumbent who questioned whether such a conversation was necessary at a council meeting last week, called the perpetrator of the crime "an idiot, white supremacist" and said he had "no time" for people holding those beliefs, while also reiterating that he didn't believe discrimination was a problem in Spokane Valley or that revision of city policies would stop the kind of hatred that fueled the killings.
"I guess how I see it, is an equality policy going to stop the one guy, or gal, or two guys or gals that are idiots, criminal and insane? I don't think it will," Woodard said.
Gurel's wife, Kimma, is the sister of Nancy Mueller. Mueller, her husband and her 8-year-old daughter, Sarah Elizabeth Powell, were found dead in an Arkansas bayou in 1996, murders that were later linked to Danny Lewis Lee. Lee, an avowed white supremacist who once bombed Spokane City Hall, is the first man slated to be executed under a change in federal policy announced by the Trump administration Thursday.
"The hard part, that people don't know about, is they were just missing for six months," said Kimma Gurel of the victims. "They just disappeared off the face of the Earth."
Investigators said the killings were part of a robbery of cash and guns that Lee and associates would use to help overthrow the government and establish a whites-only society.
The announcement of Lee's impending execution came less than two days after a Spokane Valley City Council meeting in which Woodard, along with two of his colleagues, questioned the need to revise city policies to reflect racial equity brought by City Councilwoman Linda Thompson. One of Woodard's other opponents, Al Merkel, described Woodard's words as "bizarre" "insensitive" and "inappropriate" after the incumbent councilman compared the pigment of a resident's skin to the color of a hat in the audience and argued the suggestion was creating a problem where there wasn't one.
Monica Veillette, the Gurels' daughter and niece of Nancy Mueller, said the words may not have been meant to be insensitive. But, she said, the family felt the "responsibility" to speak up this weekend after their relatives' racist killer had been brought back into the public consciousness.
"It's like the old frog in the boiling pot, and that somebody does say something – and it is a leap from something said on City Council to violence," Veillette said. "But if we're all in this pot, the Valley, together, at what point do we say the water's getting hotter? These things are being said, and do something early on, before violence."
Spokane Valley Mayor Rod Higgins, who also indicated at the meeting that the city's policy revisions may be unnecessary, on Sunday said he was "disappointed that someone would bring this up as a campaign issue."
"I don't necessarily see us as having a place, that we as a city can do anything about it right here, insofar as the implication that our City Council or our city is racist," Higgins said. "I think that's an epithet that's being thrown around entirely too loosely."
Woodard reiterated his belief that Spokane Valley does not have the type of racial equity problems that Thompson's proposal would address, and pushed back on claims that he was racist for suggesting so.
"It's like the old saying, you can't fix stupid. Some people are stupid," Woodard said. "That isn't the majority of the Spokane Valley."
Gurel said he didn't want to bring up his family's connections to the case, which remain painful 23 years later. The family brought out color prints of the mother and her daughter, a portrait of Nancy Mueller taken after she'd graduated from nursing school and one of Sarah, who loved to play with marbles.
"This is a deeply personal matter, so I would have been happy to deal with Arne Woodard about his ignorance about the need for us to study about inequity, just as Linda Thompson suggested, I would have been happy to deal with that without this," Gurel said. "I think it does just draw attention to the fact that this is a persistent problem in our community."
Adam "Smash" Smith, a 29-year-old owner of a Ju Jitsu studio in Spokane Valley and a black man who is also running for the seat, agreed that studying equity was a good idea and said the city does have a problem with diverse representation in its government, in part because of a legacy of hatred elsewhere in the region, including the Aryan nation presence in North Idaho.
"It's through no fault of their own, these are people that are just inexperienced with this kind of stuff," Smith said.
The Gurel family was hesitant to come forward with their story, saying they've received death threats in the past from people with ties to supremacist groups. Their also aware that, talking about the case and how it's guided their thinking on racial justice in Spokane Valley, the deaths could be tied up in the nation's larger and complicated political discussion about race.
"These are the faces we look at," said Veillette, motioning the smiling portraits of Nancy Mueller and Sarah Elizabeth Powell. "This is the work we do, and this is why."
Local journalism is essential.
Give directly to The Spokesman-Review's Northwest Passages community forums series -- which helps to offset the costs of several reporter and editor positions at the newspaper -- by using the easy options below. Gifts processed in this system are not tax deductible, but are predominately used to help meet the local financial requirements needed to receive national matching-grant funds.
Subscribe now to get breaking news alerts in your email inbox
Get breaking news delivered to your inbox as it happens.
---