Sports
Grip on Sports: As upsets go, boxing's latest is a heavyweight stunner
Sun., June 2, 2019 A GRIP ON SPORTS • A true-life Rocky story happened yesterday and yet it may have received less attention than Sly Stallone's latest Rambo endeavor. Is that how far boxing had fallen?
••••••••••
• Six weeks ago heavyweight champion Anthony Joshua was looking for an opponent. The man he was supposed to fight in a title defense, Jarrell Miller, had just flunked a drug test. A replacement was needed.
Rocky Balboa was not available.
But Andy Ruiz Jr. was.
A deal was made. And Saturday night in New York, Ruiz went Rocky one better, knocking down Joshua often enough that the fight was called in the seventh round.
For the first time, a fighter of Mexican descent is the heavyweight champion of the world.
OK, the Rocky analogy isn't really right. Ruiz has been a successful fighter for a long time, with 33 wins against just one defeat. He's knocked out 21 opponents. But when he was announced as Joshua's fill-in opponent, no one gave the portly fighter a chance.
And yet, here he is, the owner of all but one of the fragmented boxing world's heavyweight belts. Move over Buster Douglas. There is a new upset champion of the world.
• What are you looking forward to the rest of the Mariners' season?
Dave Nichols tried to answer that question in today's Out of Right Field column, coming up with a few subjects to latch upon in June and beyond. One of them is the upcoming draft. None of them, however, are victories. Really, how many will there be?
There were just eight in May, which works out to something like two a week. That's not fun. But it is decisive.
The fall from grace – after the hard-to-understand 13-2 start – allows Jerry Dipoto to start selling. He seems to be on that track this weekend, reportedly talking with the Phillies about Jay Bruce. The left-handed hitting outfielder is being paid a little too much for the M's to expect a huge return, but a minor leaguer with potential may be moving west.
That's what the rest of the summer will be about. Pick your veteran, from Mike Leake to Domingo Santana, from Tim Beckham to Wade LeBlanc. If they show signs of life, of having the ability to help a pennant contender, they will be dangled. All the M's want in return is players with potential.
My guess is mainly pitchers with overpowering fastballs. The M's must rebuild their bullpen for the all-important 2021 stretch run. The more plus arms they have in their system, the better chance they will be able to do that.
Which may give us something to look forward to the rest of the summer. At the very least, it will give us something to speculate about.
•••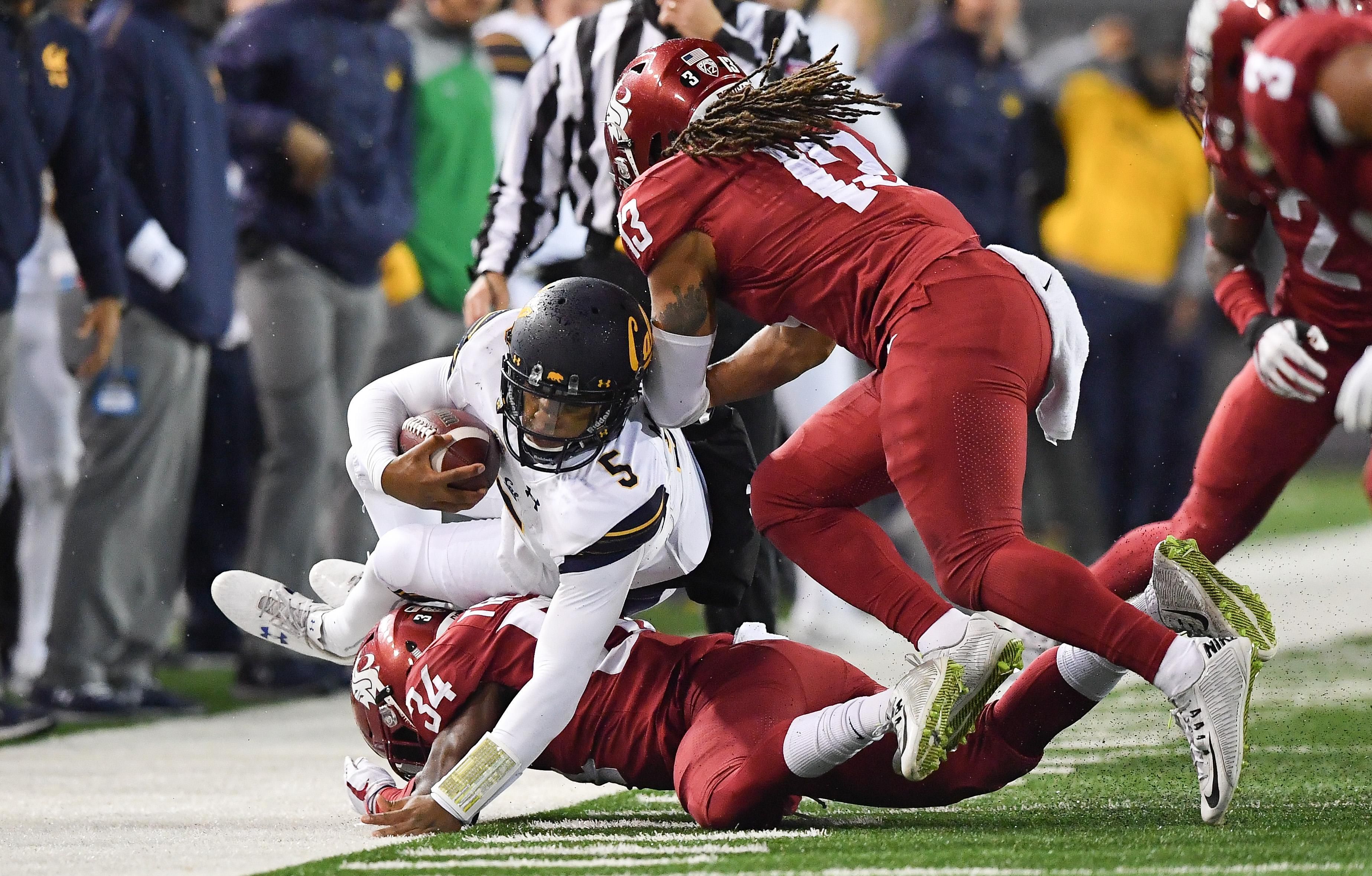 WSU: Every football season begins with questions. The Cougars have plenty for the fall. Theo Lawson took five of them and tried to come up with answers. … Elsewhere in the Pac-12, Washington has questions too. … There are questions for Oregon State baseball only a year removed from a national title run. The Beavers were eliminated from the NCAA tournament in two games this season. … UCLA was thrown into the loser's bracket at home by Loyola Marymount. … Arizona State stayed alive. … In Oklahoma City, Washington fought through two tough games and remains alive in the softball tournament. The Huskies will face UCLA for a berth in the title series. … Arizona's season ended with a shutout loss to Alabama. … There is football and basketball news from Colorado.
Gonzaga: The rowing team continues to compete at the NCAA championships.
Preps: There is still much in the way of prep sports news to catch up with. It's part of our local notebook this week.
Mariners: The game was tied in the eighth, then the M's bullpen happened. … How far down the line should baseball have netting to protect fans? … Marco Gonzales may need a break. … Gene Warnick has his Out of Right Field recap of the 6-3 loss to the Angels.
Seahawks: Malik McDowell hinted on Twitter the Hawks didn't want him and declared him unfit to play for some unknown reason.
Sounders: Talk about self-inflicted wounds. Seattle scored three times against Dallas on Saturday, but two of them were in its own goal. The Sounders lost 2-1. … Portland was able to play a home match yesterday for the first time this season. It didn't go well.
•••       
• There were a couple times yesterday I started my car and the thermometer said it was more than 90 degrees outside. It is June everyone and I'm happy. I do believe June is my favorite month of the year around here. The weather is enjoyable, there is the promise of three months – at least – of more, and it's greener than green in most spots. I want to spend the next 30 days just lazing around. Until later …
Local journalism is essential.
Give directly to The Spokesman-Review's Northwest Passages community forums series -- which helps to offset the costs of several reporter and editor positions at the newspaper -- by using the easy options below. Gifts processed in this system are not tax deductible, but are predominately used to help meet the local financial requirements needed to receive national matching-grant funds.
Subscribe to the sports newsletter
Get the day's top sports headlines and breaking news delivered to your inbox by subscribing here.
---