This is us: Meet the team behind Luna, the classic and romantic South Hill restaurant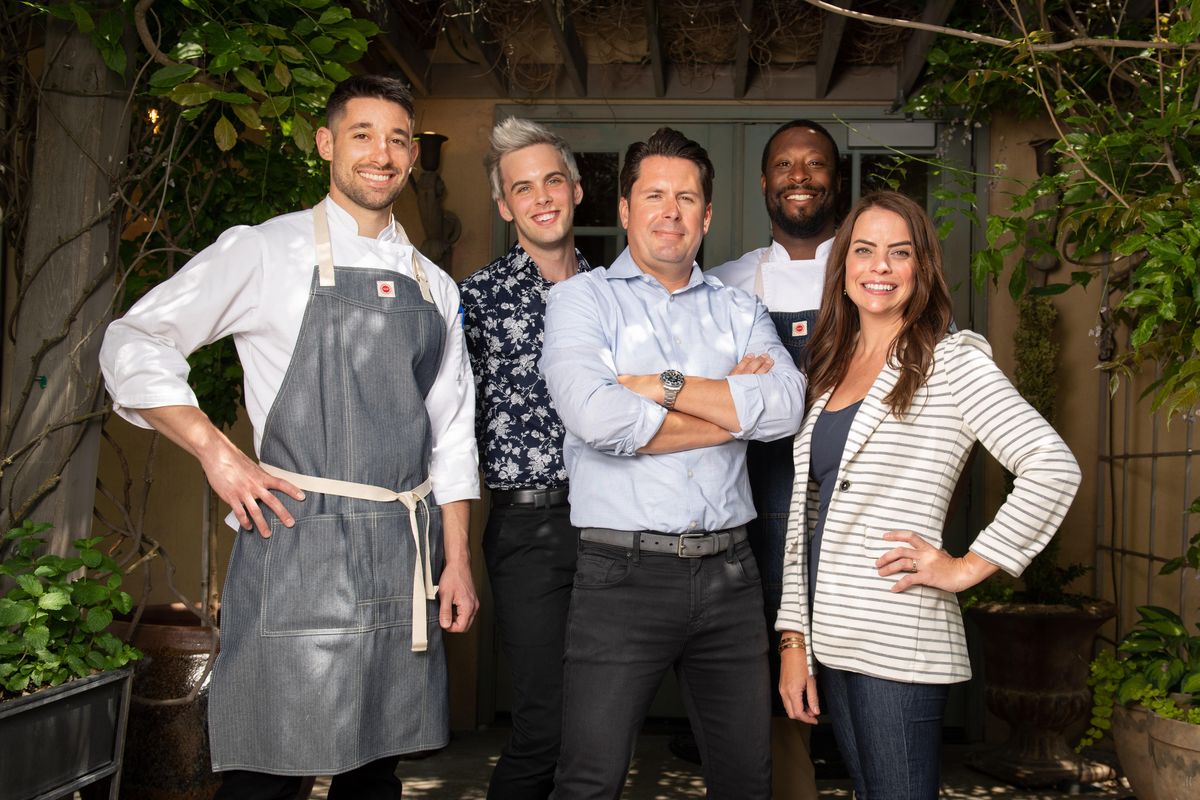 Luna, the neighborhood restaurant on the South Hill at Perry and 57th, has gained a reputation in its 25 years as a go-to spot for special occasions – anniversaries, birthdays and romantic dinners. But ask owner Aaron DeLis about Luna, and he says that the New American restaurant is meant to be enjoyed at all times.
"Luna can be that special-occasion place, but we also strive to make it approachable," DeLis said Friday. "Luna is a special, dynamic restaurant where you can be at the lake all weekend and stop in afterward for a pizza and salad in your shorts and flip-flops.
"On the other hand, you can celebrate a 60th anniversary with a loved one and be dressed to the nines. We want to make Luna special so that you have the dining experience of your life."
The "we" that strives to maintain Luna's storied perch in Spokane history is an eclectic team: husband-and-wife owners Aaron and Hannah DeLis, who also own Rusty Moose; executive chef Joseph Morris, who has infused his Southern roots growing up in Florida and Virginia into the menu; pastry chef Taylor Siok, who hails from Spokane and also is a power lifter; and lead bartender Cody Winfrey, who has published a cocktail book and recently revamped the bar menu.
The owners
When Luna came up for sale, Aaron and Hannah DeLis thought that it was too good to pass up and have now run the restaurant for four years.
"I'm from the South Hill, and Luna is an institution," Aaron DeLis said. "When it came up for sale, we saw it as a tremendous opportunity to move it forward and be in the driver's seat. Luna is a neighborhood restaurant with amazing customers."
DeLis is well aware that the restaurant industry is constantly changing, and one focus is offering seasonal menus. Some things, however, haven't changed, including menu favorites tuna tartare, coconut shrimp, salads and the bread program, which was moved onsite.
DeLis said his biggest challenge at Luna is maintaining excellence in hospitality at the highest-level standards of food and service, but it's all worth it because of the customers.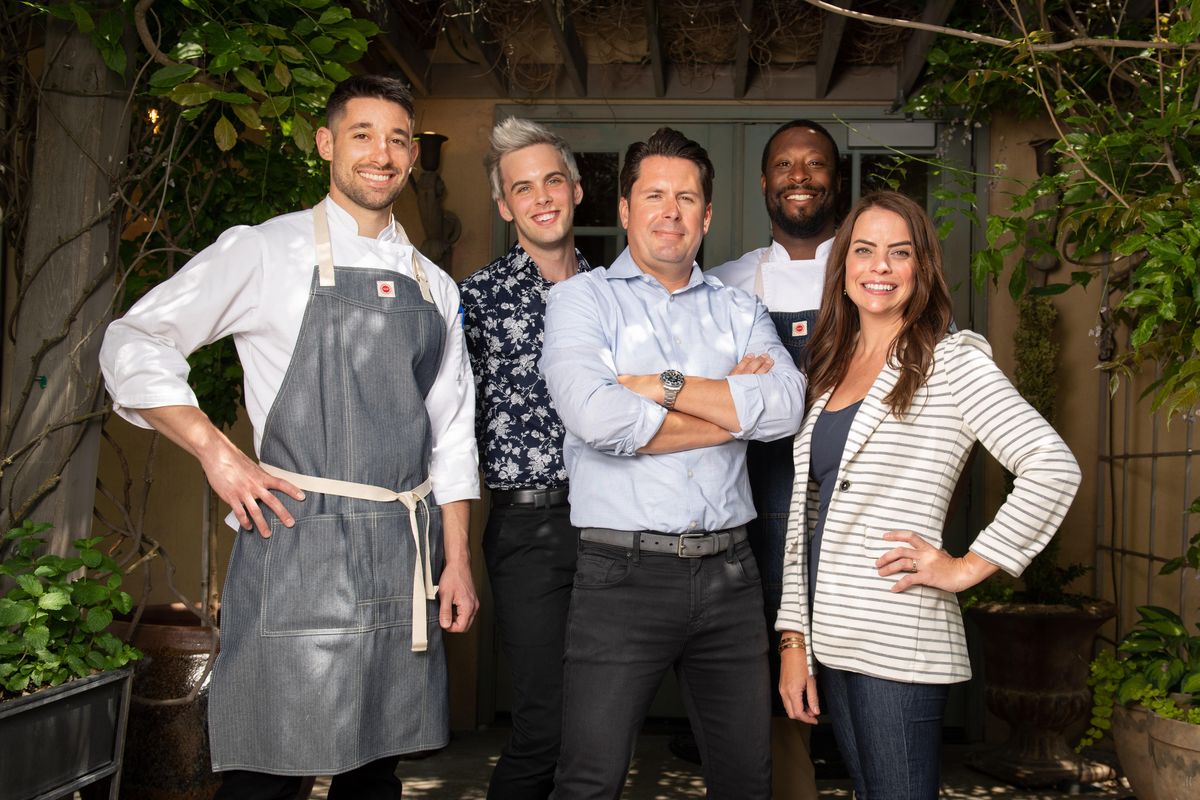 "Luna has an amazing group of clientele, the regulars," DeLis said. "I have to give a huge shout out to Mari and Dave Clack, who have dined at Luna since the beginning and continue to support us. That's what makes Luna special, the people who come here. It's an honor to get to know them and serve them.
DeLis lauds his Luna staff, who he describes as passionate and not afraid of challenges.
The executive chef
Morris was promoted to executive chef at Luna four years ago but has worked at Luna since 2012. He started as a dishwasher and worked his way up to pizza, brunch and broil while attending culinary school at the same time. What was the biggest change for him when he took over running the kitchen?
"It made me focus and understand the business part of the restaurant industry more, the business aspect and the management aspect of being a chef," Morris said. "I've always been comfortable in the kitchen. We're like hard-working artists. There's a certain discipline that comes with working in a kitchen, but I really like being able to let myself flow freely."
Morris, who grew up in Orlando, Florida, and Virginia, has kept the classics intact but also has infused his Southern roots into the menu and brought his own management style. "It's never just me. I brought a team aspect to the kitchen at Luna," Morris said.
"I say, 'I need you just as much as you need me.' We all have strengths to get us to where we need to go. I like to identify where everybody fits in, and all of this allowed me to set a vision and goals. I'm really proud of my kitchen, and we really focus on the overall experience, not just the food. We have the drive to be the best."
He asked his mother for her recipes – macaroni and cheese, gumbo, scalloped potatoes and baked beans – and his recent menu additions and favorites include the beef blanquette, shrimp and grits ("It gives me a chance to tell the story of where I grew up"), seafood paella and a prawn salad in which the seafood is poached with ginger. The pomodoro on the lunch menu also is a must-order, Morris said.
"I was hungry, and there wasn't a lot of good food in Spokane when I moved here years ago," Morris said, laughing. "The classics are still here at Luna, but I took a closer look at the concept and execution. I like to take the simple and make it complex. You're never fully satisfied with what you've done. The details separate us from the rest of the pack."
The pastry chef
Siok, who was born and raised in Spokane and attended culinary school in New York, recently celebrated his fourth anniversary at Luna as the pastry chef. The DeLises took over Luna a few months before Siok started, and he remembers hearing about the new owners' fresh start for the restaurant.
"I grew up in Spokane and knew a lot about Luna or what people thought they knew about Luna. I knew that it was a good restaurant with a good reputation," Siok said. "I liked that the new owners were keeping the classics but also pushing Luna to be a great restaurant and move it forward and adapt and grow. That sounded perfect to me."
Siok said that he rocked the boat and brought a new view of desserts when he started in 2015. When asked what he needed to do his new job, he requested a new ice cream machine because "we really need to be making our own ice cream." He knew that the coconut cake was revered and had been on the menu since the start – it had even been featured in Bon Appétit.
"I changed it to what it is now. It's still a coconut cake and a new classic, but I tried to modernize all the pastries and desserts as a whole," Siok said. "I like classics, classic French dishes, so my style fits well here. I like to put my clean, simple and modern twists on desserts. I want everything to look edible and delicious."
Siok, who married his high school sweetheart in January at Luna and also is a power lifter, has no regrets about joining the Luna team. "Luna is an institution in Spokane – it is the cream of the crop," said Siok, whose current dessert favorites at Luna are the baked Alaska and coconut cake. "This has been the best four years ever."
The lead bartender
Winfrey, who has worked at Luna for one year, has published a book of his libations, "Cocktails by Cody," and recently, as the lead bartender, revamped the bar menu at Luna for spring. His additions to the menu include the best-selling RBG and Betty Draper (Winfrey is a big fan of gin and "Mad Men").
"The redesign and revamp of the menu has been well-received," Winfrey said. "Customers, who are getting younger, are enjoying the new, well-balanced cocktails, but the longtime patrons can still order the classics like the Urban Martini and Lemon Drops. Those cocktails aren't going anywhere."
Winfrey said he brought with him to Luna "a new set of skills and cocktail tools and an attention to technique," and the owners have been very receptive to and excited about the changes.
"I like to help people take that jump and try new cocktails and feel secure," Winfrey said. "People also love that exclusivity, that VIP experience, without being pretentious, and it is a cornerstone here at Luna."
Editor's note: Shortly after graduation from Gonzaga in 1996, this food editor went on a date at Luna during its first two years of operation. The dinner was romantic – possibly candle lit – and memorable. Returning recently for the first time in 23 years for this story, Luna, while adapting with the times, hasn't missed a beat.
---