This column reflects the opinion of the writer. To learn about the differences between a news story and an opinion column, click here.
Opinion > Column
No astroturf in anti-tax initiative's grass roots
Sat., June 15, 2019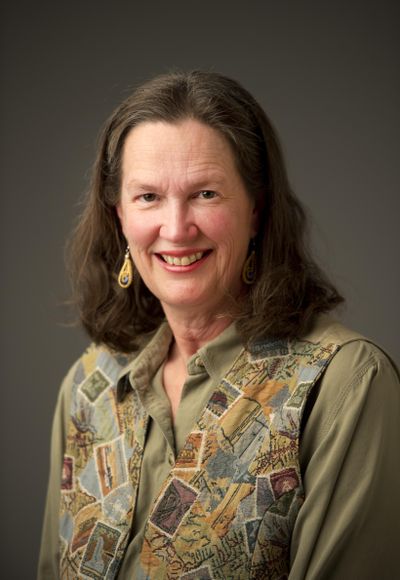 "It feels like we started a grass fire in a 50 mph wind."
Mike McKee, of Quincy, wasn't describing the recent Grant County rangeland fire, but the I-1648 initiative signature drive. "I never imagined this thing would take off like it did."
I-1648 Term Limits on Taxes was filed in January before the start of this year's budget writing legislative session. It's no surprise the author was Tim Eyman, who specializes in tax control measures. But Eyman is just as surprised as McKee at the grassroots nature of the movement. He's not opposed to paid signature gatherers and admitted he's had 100% paid drives trying to look grassroots, but "this one really is. It's inspiring."
Former Rep. Cary Condotta, of Wenatchee, is usually a skeptic of initiatives. "They tend to be poorly written, making law with a sledge hammer instead of a scalpel," said Condotta. He sees this one as pretty straightforward, but acknowledges it's not just the text of the initiative attracting support. The lack of transparency in the budget process this year and the magnitude of the tax increases woke up citizens across the state.
I-1648 has no paid signature gatherers. No paid staff. No millions in out-of-state money buying an astroturf campaign. Neither Eyman nor Condotta could recall the last time a 100% citizen driven initiative made it onto the ballot. Both say this might be the one. "I've been doing this for 22 years, always felt like I was pushing the process," said Eyman. "This time I'm riding a wave totally independent of me or anything I've been involved with. It has an organic feel to it."
The idea for the initiative is one Eyman had been kicking around for six years, after the Washington Supreme Court overturned the two-thirds majority requirement passed by voter initiative in 2013. If requiring a supermajority was unconstitutional, what about an expiration date? Eyman saw requiring reauthorization or a vote of the people as a way to provide a check on a legislature making a greedy grab for too much taxpayer money.
It was an unlikely hypothetical situation at the start of the 2019 session. After all, the state was going into a budget writing year with a surplus of $3.5 billion. It wouldn't have been a surprise to many observers if the Democrats in control of the Legislature spent the surplus, but no one predicted they'd vote to raise $25 billion in new taxes over 10 years. "Voting middle of the night three nights in a row, no transparency, closed galleries, the whole thing just stunk," said McKee.
Many initiatives are filed, but few move on to the signature phase. In April, Eyman was still trying to decide whether to launch I-1648. Then he got his polling data showing a 64% overall average level of support from likely voters. Breakdown by party showed 78% of Republicans or Republican leaning voters, 67% support among independents and 49% support from Democrats or Democrat-leaning voters, according to Eyman, "even before OFM had calculated the impact." He started his own drive on May 13.
McKee was looking for a constructive way to react and I-1648 was ready. He had formed a political action committee with a couple of buddies to get involved in county level politics, and quickly refocused. He started a Facebook page using the Liberty State map on May 21 but "took a beating from west-siders who wanted in on this party." McKee changed the name to Washington for I-1648 within the first 24 hours, and the petition drive exploded. Currently there are over 7,300 members of the page and the conversation is all about distributing petitions to businesses and events all over the state.
The website LSPAC.org/location has an interactive map with over 300 physical locations hosting petitions, but no one can say for certain how many signatures are already in hand. That's the downside of a muddy grassroots campaign. When no one is getting paid by the signature, there's no incentive to report in. The deadline for signatures is July 3, and Condotta plans to be in Olympia with the paperwork. "The breadth of the political spectrum supporting I-1648 might be what brings Washington back together," said Condotta.
---
---