News > Spokane
Appellate judges require full disclosure of records from SFCC sexual harassment probe
UPDATED: Tue., June 18, 2019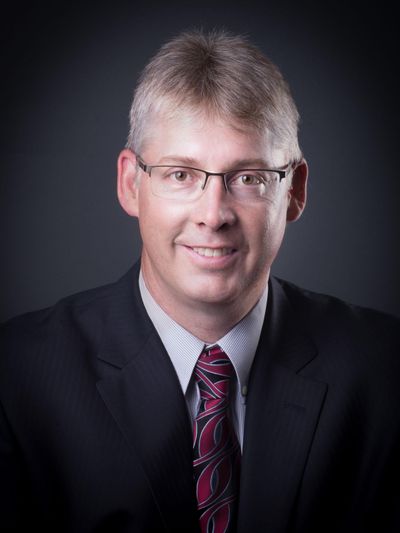 Appellate judges have reversed a trial court decision and sided with The Spokesman-Review in a case involving public records from a sexual harassment investigation at Spokane Falls Community College.
The case began in spring 2018 when local news organizations requested records of an investigation into Darren Pitcher, shortly after he resigned as acting president of SFCC.
Pitcher was accused of "ogling" female subordinates, commenting on their physical appearance and using objectifying terms such as "sweet cheeks." He also allegedly blocked a woman from leaving his office before exposing his genitals to her. He denied having a sexual encounter with any of his co-workers but acknowledged making "unprofessional" remarks in texts and instant messages sent via phones and computers belonging to the college.
The Community Colleges of Spokane provided hundreds of pages in response to the newspaper's request. But the college district redacted the names and identifying information of alleged victims and witnesses after attorney Nicholas Kovarik filed an injunction on their behalf. In court records, they are referred to as Jane Does Nos. 1 through 11.
The Spokesman-Review generally does not publish the names of alleged victims or witnesses of sexual assault or harassment without their permission, although such information can aid in the newsgathering process and ensure a clear understanding of allegations.
In Spokane County Superior Court, lawyers for the newspaper and KXLY argued for the release of unredacted records, citing the Washington Public Records Act, the First Amendment and the role of news organizations in holding public institutions, like CCS, to account.
However, Judge Annette Plese sided with Kovarik, who argued that disclosing his clients' names would humiliate them and create "a massive chilling effect" that would prevent college employees from reporting future instances of sexual harassment.
Several weeks ago, Kovarik and lawyers for the newspaper, Casey Bruner and David Knutson, argued again before Washington's Division III Court of Appeals.
On Tuesday, the three-judge panel reversed Plese's decision, concluding the names of Pitcher's accusers must be disclosed, in part because Kovarik did not demonstrate their allegations were "personal information" contained in protected personnel files. The unanimous opinion was written by Judge George Fearing and endorsed by Judges Rebecca Pennell and Robert Lawrence-Berrey.
"The people do not give public servants the right to decide what is good and what is not good for the people to know," Fearing wrote. "Free and open examination of public records serves the public interest, even though such examination causes inconvenience or embarrassment to public officials or others. The public has a right to know who their public employees are and when those employees are not performing their duties."
The ruling concludes: "During oral argument, counsel for the Jane Does characterized his clients as courageous women who spoke against abuse from a powerful man. We agree. We applaud the Jane Does as important whistleblowers. Their courage expands in light of the state's policy of demanding disclosure of the women's names in response to a Public Records Act request."
The order was stayed for 30 days, and the Jane Does have 20 days to seek reconsideration from the appellate court or a review by the state Supreme Court.
Local journalism is essential.
Give directly to The Spokesman-Review's Northwest Passages community forums series -- which helps to offset the costs of several reporter and editor positions at the newspaper -- by using the easy options below. Gifts processed in this system are not tax deductible, but are predominately used to help meet the local financial requirements needed to receive national matching-grant funds.
Subscribe to the Coronavirus newsletter
Get the day's latest Coronavirus news delivered to your inbox by subscribing to our newsletter.
---