Sports
Grip on Sports: There really isn't an offseason in major college sports these days
Tue., June 18, 2019, 8:33 a.m. A GRIP ON SPORTS • It wasn't that long ago May and June were relatively quiet months in college athletics. Not anymore.
•••••••
• If the powers that be in college sports wanted to put their product in the spotlight year-round, their revamped transfer rules have certainly done that. From grad-transfers to waivers concerning the amount of time an athlete must sit, there is almost a free-agent quality to football and basketball these days. And stories about who is going where deep into the spring and spilling into early summer.
The so-called quiet months are now a cacophony of noise. And those of us interested in such things have to pay attention all the time.
Thanks to its success, and the ensuing early departures of star players, Gonzaga basketball is in the midst of just about every noisy situation these days.
The free-ag … er, transfer, market has been a key component of GU's success for nearly a decade. But this year, when the Zags may have needed to tap it as much as any single one, it's been kind of slow.
Grad transfer Admon Gilder will join Gonzaga from Texas A&M, adding to a backcourt that would be exceptionally inexperienced otherwise. But Derryck Thornton, who visited a while back while pondering his post-USC future, will head east instead, as reports surfaced yesterday he will attend Boston College.
Is such news a body blow to the program? No. But will the Zags be what they've been recently? Probably not, at least for a year or two. Even though Mark Few welcomes in quite possibly his deepest recruiting class, and one of the most highly rated, it is still a group of young men who could use a little time to develop. Whether that time is for strength, or for skill or for indoctrination into the Zag way, it doesn't matter. Time would be an asset.
That's why Few and his staff have been active in the transfer market this spring. One- or two-year players could give the newcomers the gift of time, helping the Bulldogs continue to have high-level success while allowing the younger players the ability to unhurriedly settle into a role that suits their skills.
That may not be the case now. Some of the incoming Zags may have to assume responsibilities earlier than what's ideal. They may be up to it, they may not. But it is the new reality. And part of the new landscape in college sports.
•••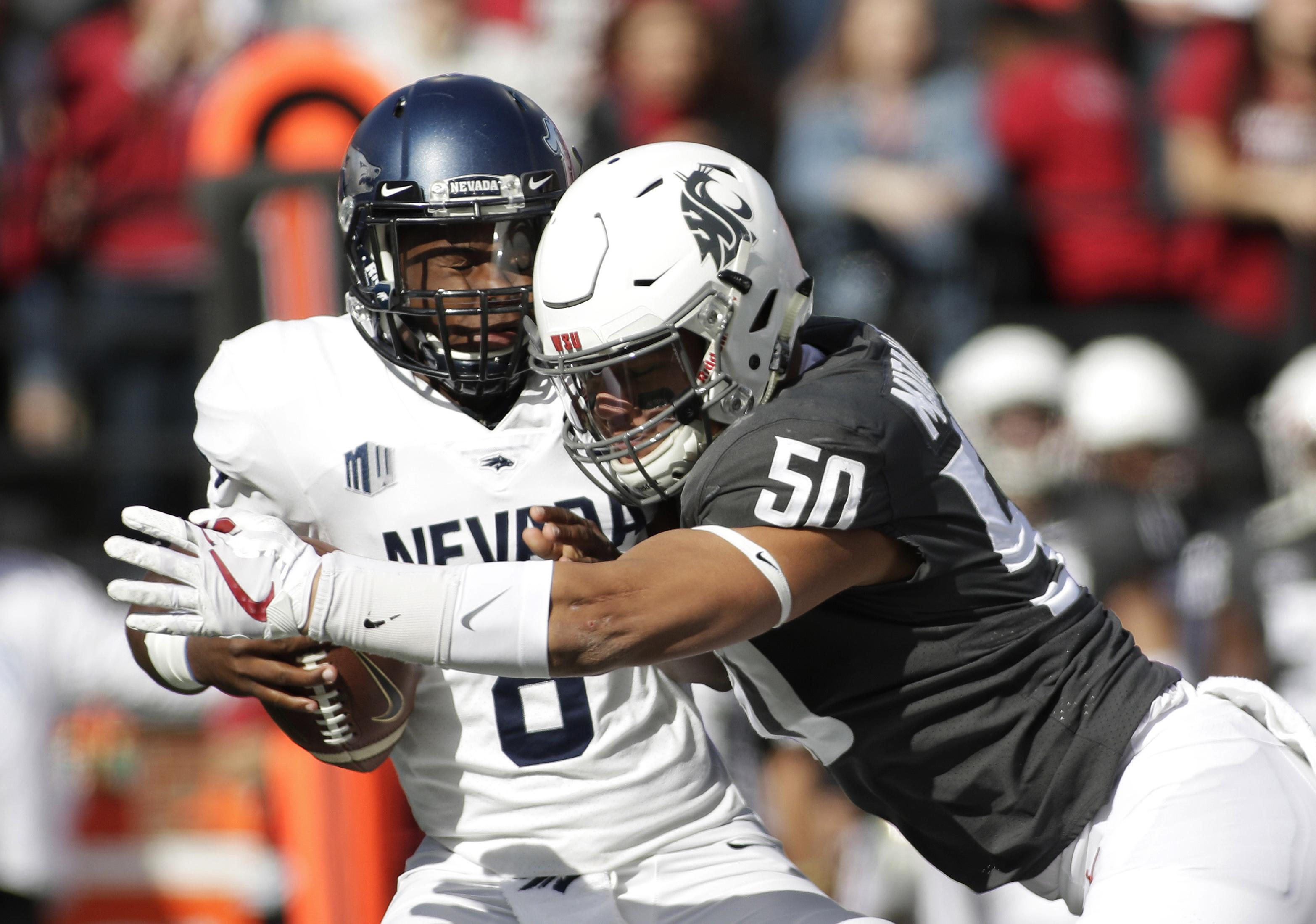 WSU: Hercules Mata'afa was the talk of the Vikings' camp last season. Until he blew out a knee. He's back now and Dan Thompson talked with him about his future in the NFL. … Speaking of injured knees, another former Washington State athlete, Klay Thompson, faces a long road back. … Elsewhere in the Pac-12, football is beginning to break through the basketball roster news, though we do have some of the latter from Arizona State. In Eugene, Oregon is preparing for the opener with Auburn and for the loss of local player. In Salt Lake City, Utah was told by the NCAA a quarterback transfer must sit out the required season. … What do you think of this ranking of Pac-12 football coaches? … I am certain I will be rooting for Colorado's opponent at least once next basketball season.
Gonzaga: Used to be this time of year was for recharging the batteries if you were a reporter covering college sports. After 72-hour workweeks during the season, May and June was the time to take a breath. Not anymore. Jim Meehan has the Thornton coverage as well as a story on a new assistant coach and Greg Foster Jr.'s destination. He also spoke with Larry Weir yesterday for the latest Press Box pod.
Idaho: The Vandals will be looking for a new women's golf coach. Lisa Johnson will be headed to Nebraska. … All of the universities in the state have some work to do concerning Title IX compliance.
Indians: Spokane continued its season-opening road trip with a 12-7 win at Salem-Keiser. Next summer, I may follow the Indians on that trip. By then, the In-N-Out next door will be open. … Dave Nichols isn't waiting for the Indians to get home to put together a notebook. … Around the Northwest League, Eugene traveled to Vancouver and lost, while Everett dropped the series opener in Boise.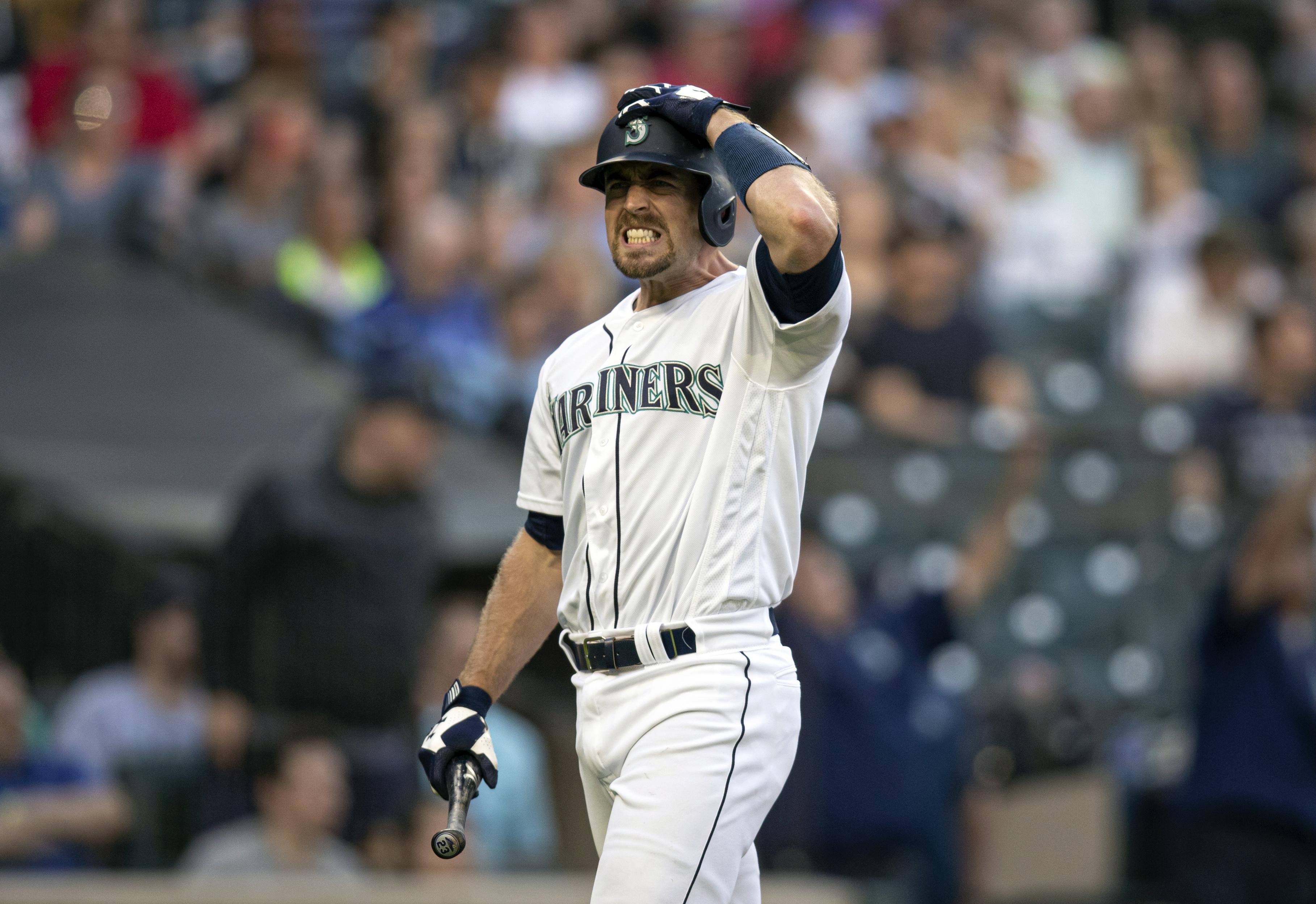 Mariners: This may be the worst season in baseball history as ranked by the gap between good and bad teams. A record number of teams could lose 100 games. Of course, this is also a year in which the M's aren't trying all that hard to win. They succeeding last night at home versus the Royals, losing 6-4. … They are also trying to trade veterans for prospects. … Braden Bishop was back in the clubhouse last night and talked about his lacerated spleen. … The depth at first base is about gone. Ryon Healy won't be back for a while. … Gene Warnick has his Out of Right Field recap from the loss.
Seahawks: Training camp begins next month. The Hawks announced the schedule. … Bobby Wagner's contract is the subject of much discussion.
•••
• There once was a time not all that long ago – in the geological sense – when I could play 36 holes of golf one day and be ready for another 18 the next. Those days are long gone. Heck, after playing 18 holes yesterday (an experience we will share on one of summer's dead news days) it was almost impossible to induce my back out of bed this morning. Play more golf today? No chance. It's hard to sit here and write. Until later …
Subscribe to the sports newsletter
Get the day's top sports headlines and breaking news delivered to your inbox by subscribing here.
You have been successfully subscribed!
There was a problem subscribing you to the newsletter. Double check your email and try again, or email
webteam@spokesman.com
---