Sports
Grip on Sports: The M's poor season makes it easier to change the channel – or stay out late
Wed., June 19, 2019 A GRIP ON SPORTS • Are you still watching the Mariners? Or has the professed step-back philosophy given you an excuse to spend your summer evenings doing something else?
•••••••
• In one of the weird oddities of televised sports, baseball's rating national have been down the past few years, but have remained strong regionally. In other words, people are attached to the local team but could give a fig about, say, the Red Sox and Yankees.
I'm not sure that's the case this season with the M's.
There is no empirical evidence, at least none I could find this morning, but anecdotal evidence suggests 2019 won't be a great year for the Mariners television ratings.
They were fine in 2018, but then again, so was the team. And it was filled with names people recognized. This season, Jerry Dipoto admitted the franchise was building for the future, either trading or letting go many of the stars – Robinson Cano, Nelson Cruz, Edwin Diaz – that enticed the casual fan to tune in occasionally. In their place were a bunch of middle-of-the road veterans unknown to most anyone except the guy who puts on his M's jersey before sitting down in front of the TV.
And now even those guys are disappearing.
It's like that time when Richie Cunningham's brother went away to college and was never spoken about again. Thank goodness "Happy Days" had a Fonz to fill that mentor role.
Who will be the M's Fonz? You know, the guy who does such outrageous things, folks will want to watch?
Thus far this season, Seattle hasn't really developed one. And, with wins only coming occasionally, why watch? At least, why watch this season? Maybe in a couple years, Dipoto's plan will have played out and the Mariners will be in the thick of the American League pennant race. That's the hope, anyway.
Right now that seems far, far away.
Which is similar to the name of an old movie starring Tom Cruise and Nicole Kidman. Maybe some of you watched it last night. It had to be no worse than another 9-0 Mariner loss.
•••
WSU: This is probably the new normal in college hoops. A new coach comes in and much of the roster examines their transfer options. At least it played out that way at Washington State. It's also probably a good thing for both old players and the new coach. With the decisions of Marvin Cannon and Ahmed Ali to stay in Pullman, Kyle Smith knows what his roster will look like. Theo Lawson has all the particulars in this story. … Elsewhere in the Pac-12, we know each schools' representatives at the conference's media day. Washington State's reps are linebacker Jahad Woods and lineman Liam Ryan. … We have a pair of stories to pass along on Oregon State's defensive backs.
Gonzaga: The NBA draft is tomorrow evening, beginning at 4 our time. By 6 p.m., we should know where Rui Hachimura and Brandon Clarke are playing next season. Jim Meehan examines where the Gonzaga players are projected to land. … Anton Watson made the first cut for the United State's U-19 team that will play in Greece this summer. Jim has that story as well.
EWU: Nsimba Webster is trying to make a dream a reality. The wide receiver is getting that chance with the Rams. Ryan Collingwood has his story. … Around the Big Sky, former Portland State athletic director and coach Roy Love died recently.
Indians: Spokane is off to a great start, with last night's 8-3 win over Salem-Keizer lifting the Indians to 4-1 on the season. … Around the Northwest League, Eugene snapped a losing streak in Vancouver, while Everett lost its second consecutive game in Boise.
Chiefs: Kailer Yamamoto has yet to stick in the NHL, but it's not from lack of trying. Mainly, the former Spokane star has been nagged by injuries. Dan Thompson talked with Yamamoto recently as he spends his summer in his hometown.
Preps: Gonzaga Prep's Tommy Kimmel qualified for the U.S. Junior Amateur on Tuesday. … Changes are coming to most every prep football league in the state for a variety of reasons.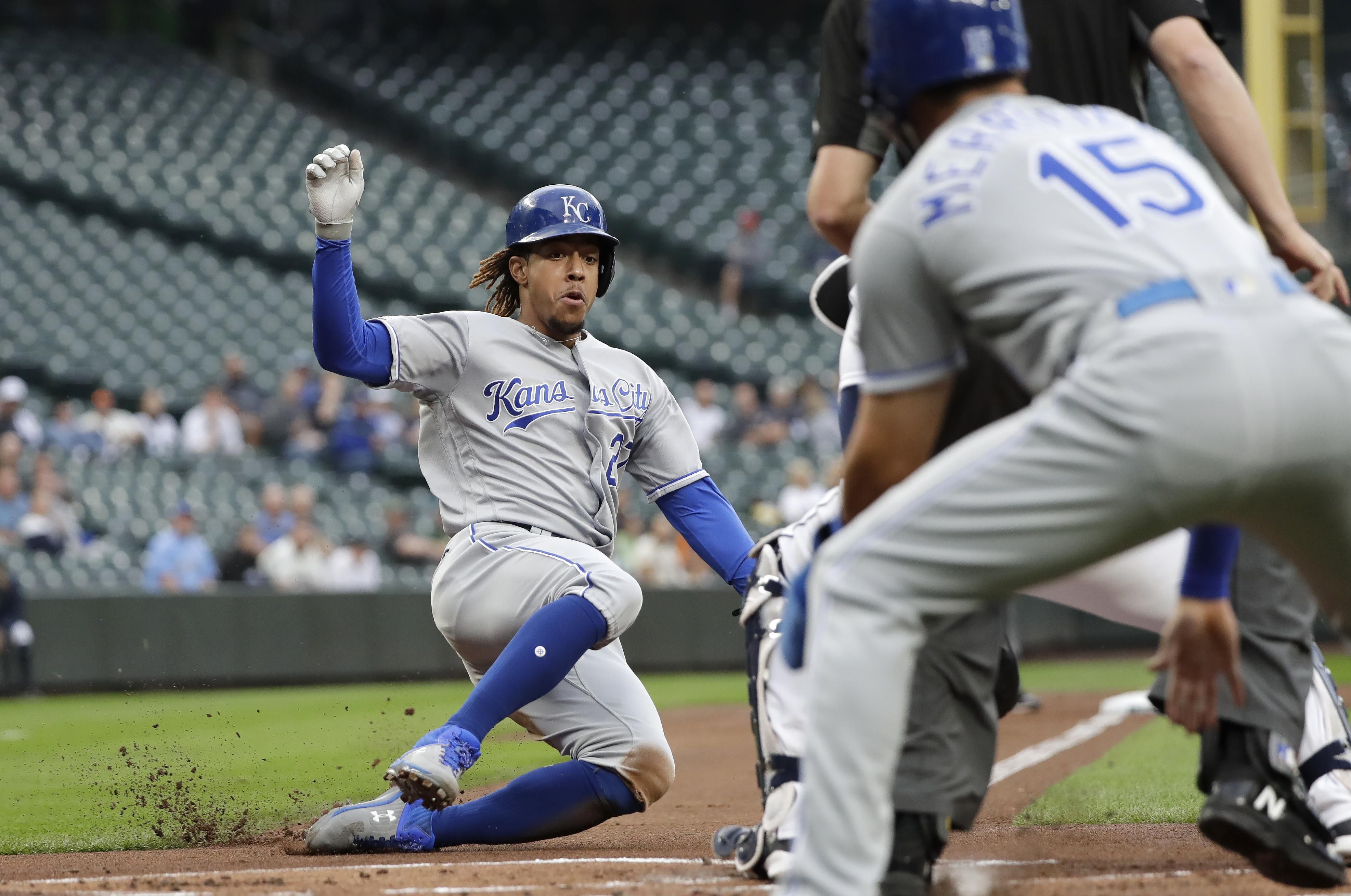 Mariners: Yes, the M's lost to Kansas City again, giving the Royals their first road series win of the season. But, hey, their return from the Edwin Encarnacion trade might be better than most of us think. … Mitch Haniger wants to return but it won't be for a while. … No one knows when Felix Hernandez will return. He may end up disappearing a la Chuck Cunningham. … Gene Warnick has an Out of Right Field recap from the 9-0 loss and also talks with Larry Weir as part of the Press Box pod.
Seahawks: Who were the best, and worst, football coaches in recent Seattle history?
•••       
• I have a trip planned this weekend. It involves about six hours in a car. I'm not sure how often I will have to stop and stretch my back. A six-hour drive might turn into a day-and-a-half. Man, the road to Social Security sure becomes painfully pockmarked as you get closer to your destination. Until later …
Local journalism is essential.
Give directly to The Spokesman-Review's Northwest Passages community forums series -- which helps to offset the costs of several reporter and editor positions at the newspaper -- by using the easy options below. Gifts processed in this system are not tax deductible, but are predominately used to help meet the local financial requirements needed to receive national matching-grant funds.
Subscribe to the sports newsletter
Get the day's top sports headlines and breaking news delivered to your inbox by subscribing here.
---