Sports
Grip on Sports: More Gonzaga history should be made tonight in New York
Thu., June 20, 2019 A GRIP ON SPORTS • Over the past 20 years, Gonzaga's basketball program has made stride after stride. It has gone from your typically obscure West Coast Jesuit university with a challenging-to-pronounce name to one of the nation's powerhouses. Tonight, on the other side of the country, the program's profile will take one more step.
•••••••
• The NBA has drafted Gonzaga players many times. Many of them have been selected in the first round of the league's draft. Heck, Adam Morrison was the third pick overall not all that long ago.
But never before have two Zags been selected in the first round the same year.
Until tonight.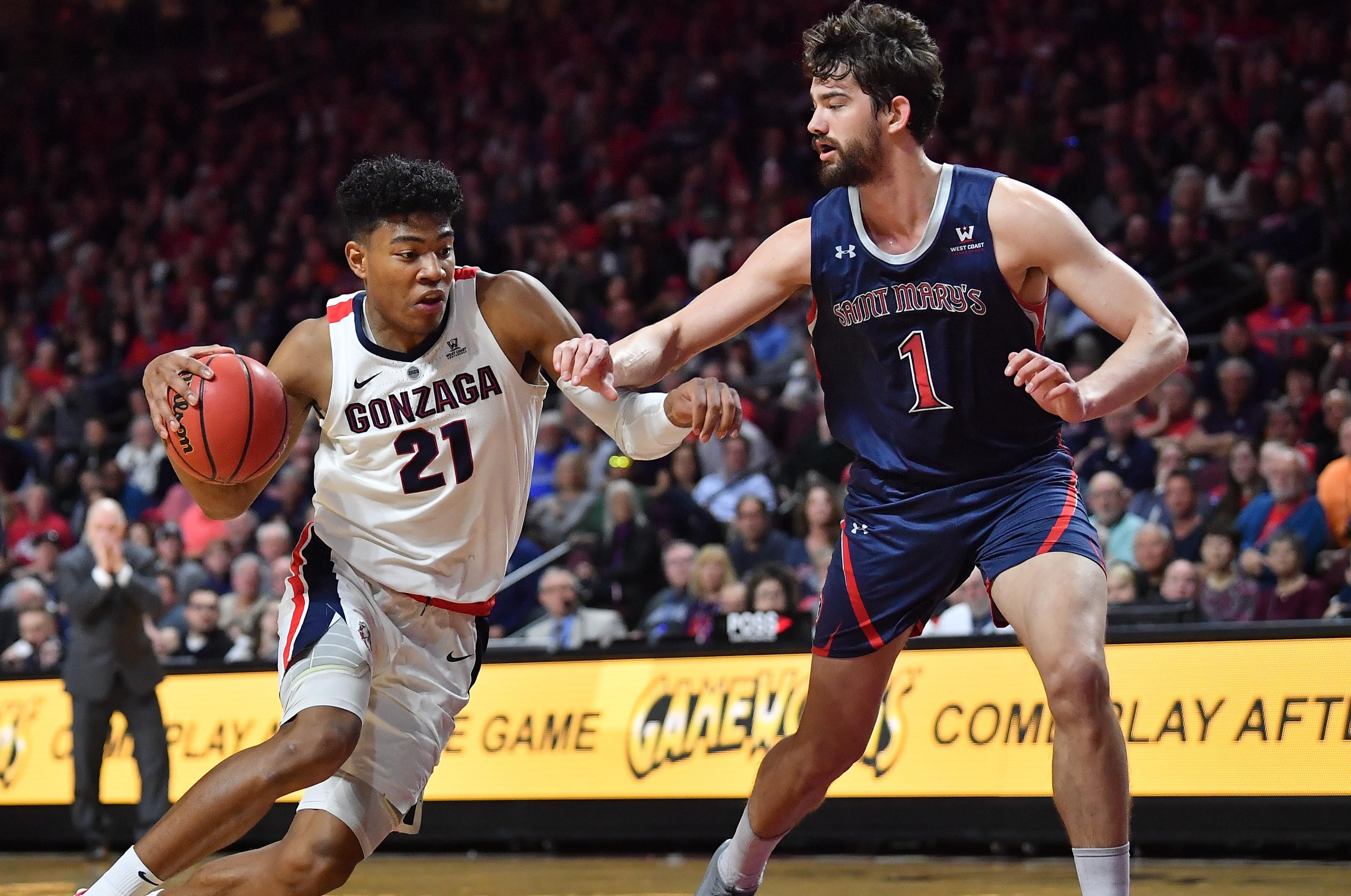 Rui Hachimura and Brandon Clarke, or Brandon Clarke and Rui Hachimura, will hear their name called at some point during the draft's first round tonight, and walk to the Barclays Center podium to be introduced by commissioner Adam Silver.
Like the Dukes and North Carolinas and Kentuckys of the world, Gonzaga will have shown it can produce multiple first-round picks in one year.
Though the two Zags have followed a much-different path than the usual players from America's blue-blooded schools.
Hachimura came to Gonzaga as a piece of clay. A 6-foot-8 piece of clay with long arms and athleticism that seemed unfathomable. But a first-round draft pick? Not three years ago. Over his career at GU he learned English, he learned the game and he learned how to play within a team concept. The athleticism and length? It wasn't going anywhere. Except now, when he's headed to Minnesota or North Carolina or somewhere. 
The raw talent has been molded into one of the better players on the planet.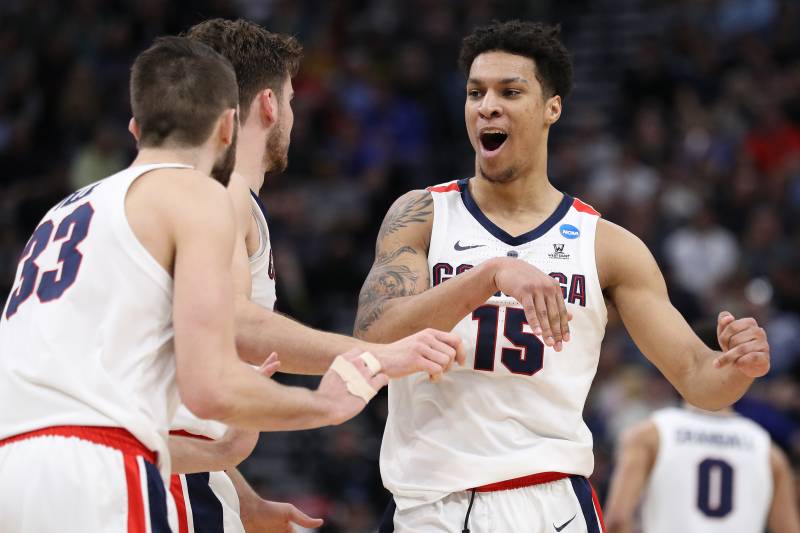 Clarke was different. He was a standout at San Jose State, but the Spartans' program's obscurity makes Gonzaga, circa 1990, seem like Indiana. If a player blocks shots and rebounds in San Jose, and no sees it, did it happen?
Certainly, but Clarke's game needed polish. A year as a GU redshirt did just that, adding offensive skills to his game he rarely showed for SJSU.
The other skills just needed a stage worthy of his talent. Gonzaga, and its national reputation, supplied that. America got to see what Brandon Clarke could do on both ends of the court while the Zags were winning the Maui Invitational – and it never forgot.
• Another Gonzaga name may be called tonight. Zach Norvell Jr., who also entered the draft with eligibility remaining, may be picked as well. The first round seems a longshot, but there are many NBA teams looking for shooters to spread the floor.
Norvell certainly can do that.
Whether it is enough to entice Philadelphia or Golden State or someone to call his name is unclear. We'll find out tonight.
•••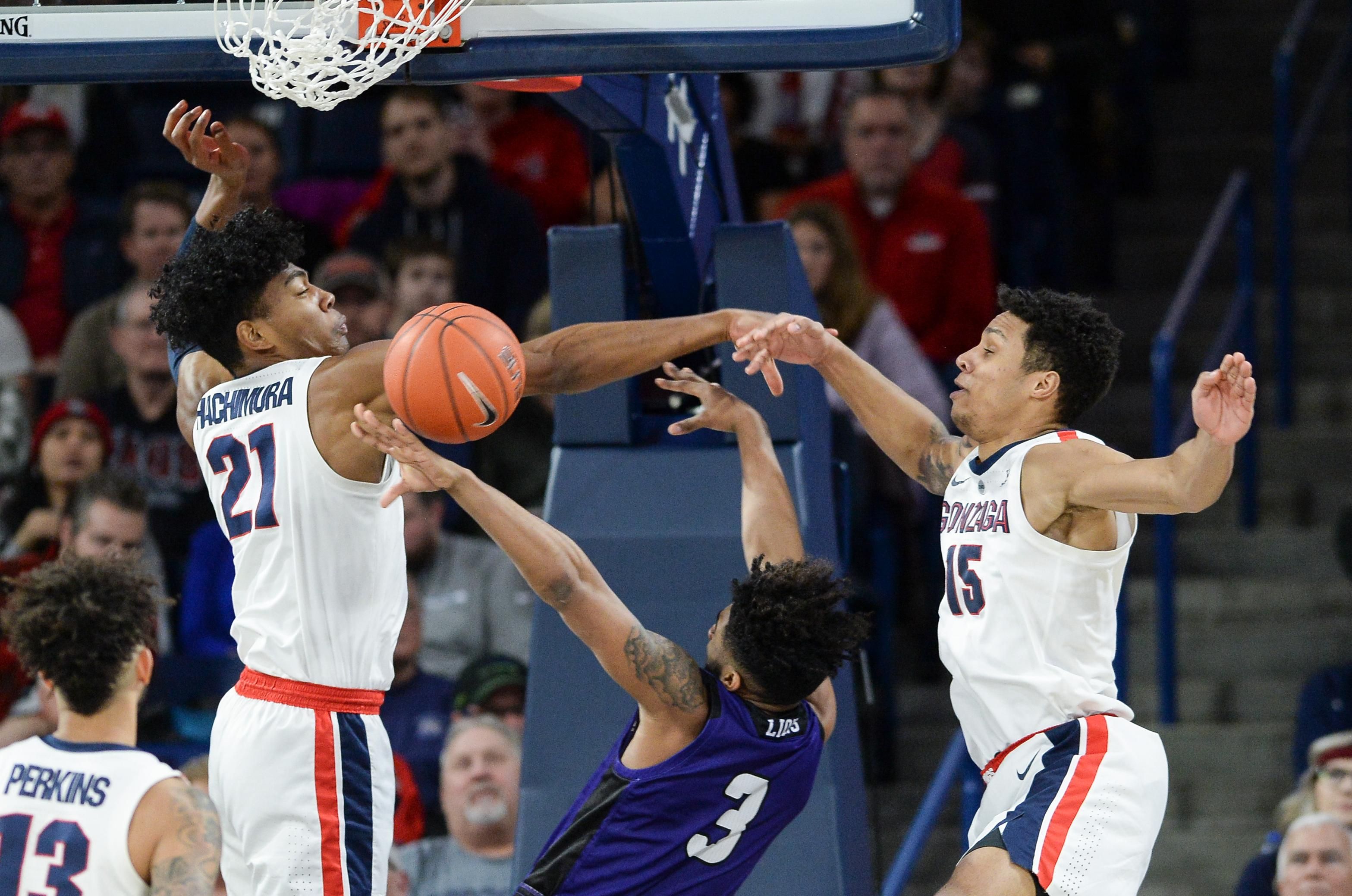 Gonzaga: Did you know there will be a large entourage of GU folks in New York tonight with the players? You would if you had read Jim Meehan's story. That's how I found out. … Hachimura is already showing his marketing power, signing a deal with the folks behind Cup Noodles. … The Zag women expect to have a Canadian forward join them down the road. Jim Allen has more in this story.
WSU: Around in the Pac-12, Jon Wilner looks at the best, and the worst, position groups for each North school. He picks the receivers as WSU's best and the defensive line as its worst. … Arizona has figured out its basketball roster overcrowding, as one incoming freshman won't be incoming after all. … UCLA has finalized its nonconference schedule. … There will be many former Pac-12 players wondering about their draft status tonight, including a couple from Washington. … A Husky has decided to give up football in an attempt to stay healthy.
EWU: In his continuing series of stories on Eastern players now with the Rams, Ryan Collingwood looks at Aaron Neary's prospects of helping Los Angeles on the offensive line.
Idaho: Larry Weir called on former UI basketball coach Joe Cravens for some expertise on the situation in Moscow. The interview is part of the latest Press Box pod.
Indians: No one has a better record in the Northwest League than Spokane's 5-1 mark. The Indians scored five in the top of the 11th to win 6-2 at Salem-Keizer last night. … Retired sports writer Howie Stalwick dusts off his computer and writes this story on the great Indians of the past. My guess is he called tech support at least four times. … Around the Northwest League, Eugene evened its record with a win at Vancouver but Everett is struggling after another loss in Boise.
Mariners: The power was on yesterday and the M's salvaged a game with the Royals, winning 8-2. … Felix Hernandez doesn't seem to have any new structural damage to his arm. … Gene Warnick's Out of Right Field recap is actually after a win.
Soccer: The women's World Cup continues for the U.S. today, as the American squad faces Sweden to decide their group. This year's team has its roots buried deep, all the way to the last century, as Jim Allen explains in this story about the 1999 champions.
•••       
• After much thought, and a schedule change, I've had to come to the conclusion I won't be able to write the column tomorrow morning. We looked for volunteers to take my place, but the only folks who stepped forward were my cat, who swears she could do just as well as I by jumping on the keyboard, and Billy from "The Family Circus," though he demanded I pay him with a new box of Crayolas. I declined. So we will be back Saturday. Luckily, we won't be missing anything this time of year … oh, wait, the NBA draft is tonight. Dang it. Until later …
Local journalism is essential.
Give directly to The Spokesman-Review's Northwest Passages community forums series -- which helps to offset the costs of several reporter and editor positions at the newspaper -- by using the easy options below. Gifts processed in this system are not tax deductible, but are predominately used to help meet the local financial requirements needed to receive national matching-grant funds.
Subscribe to the sports newsletter
Get the day's top sports headlines and breaking news delivered to your inbox by subscribing here.
---