Sports
A Grip on Sports: The U.S. women rate our attention as they try for another World Cup championship
Tue., June 25, 2019 A GRIP ON SPORTS • We spent part of our Monday morning watching the U.S. women fight its way to a 2-1 victory over Spain in the knockout round of the World Cup. And, according to the recent TV ratings, we were not alone.
•••••••
• Women's soccer in the United States is a better television draw than men's. At least it is right now.
The reason is obvious. The U.S. women are one of the best teams in the world – if not the best, a distinction that will be determined in France this month. The U.S. men struggle. Heck, they didn't even compete in last year's World Cup and Fox's TV ratings reflected that.
As the matches build, and the U.S. women keep winning, Fox should see a rise in the more than five million folks who watched the group match with Chile. The men's World Cup final last year drew 11.3 million viewers. If the U.S. Women make the final this year, at least 25 million will watch.
That's how many tuned in for their 5-2 win over Japan four years ago on Fox, and interest has only grown since then. (With Univision's Spanish language broadcast added in, that number grows to more than 27 million.)
The most the men have ever drawn? In 2014, a World Cup match with Portugal drew 18.7 million viewers to ESPN. (If you add in Telemundo's ratings, more than 24 million watched.)
It's little wonder why the women's team is asking for equal pay with the men. And sort of odd why they don't receive it.
• When watching soccer on the telly (that seems to be the right way to say that, though instead of soccer I should probably use football), I am always pleased when the in-house consultant is home and available to translate what's going on. He was yesterday.
And he was adamant from the get-go the key penalty on Spain was, in fact, a penalty. Others around the Interweb weren't so sure.
But when it comes to these things, my analyst is always right – and a lot less wordy than anyone Fox employs. So we will wave the flag and be happy the women moved into the quarterfinals with the win over Spain.
Next up: host France. In Paris. On a Friday night (local time).
Here it will be on a little after noon. I will be watching.  
•••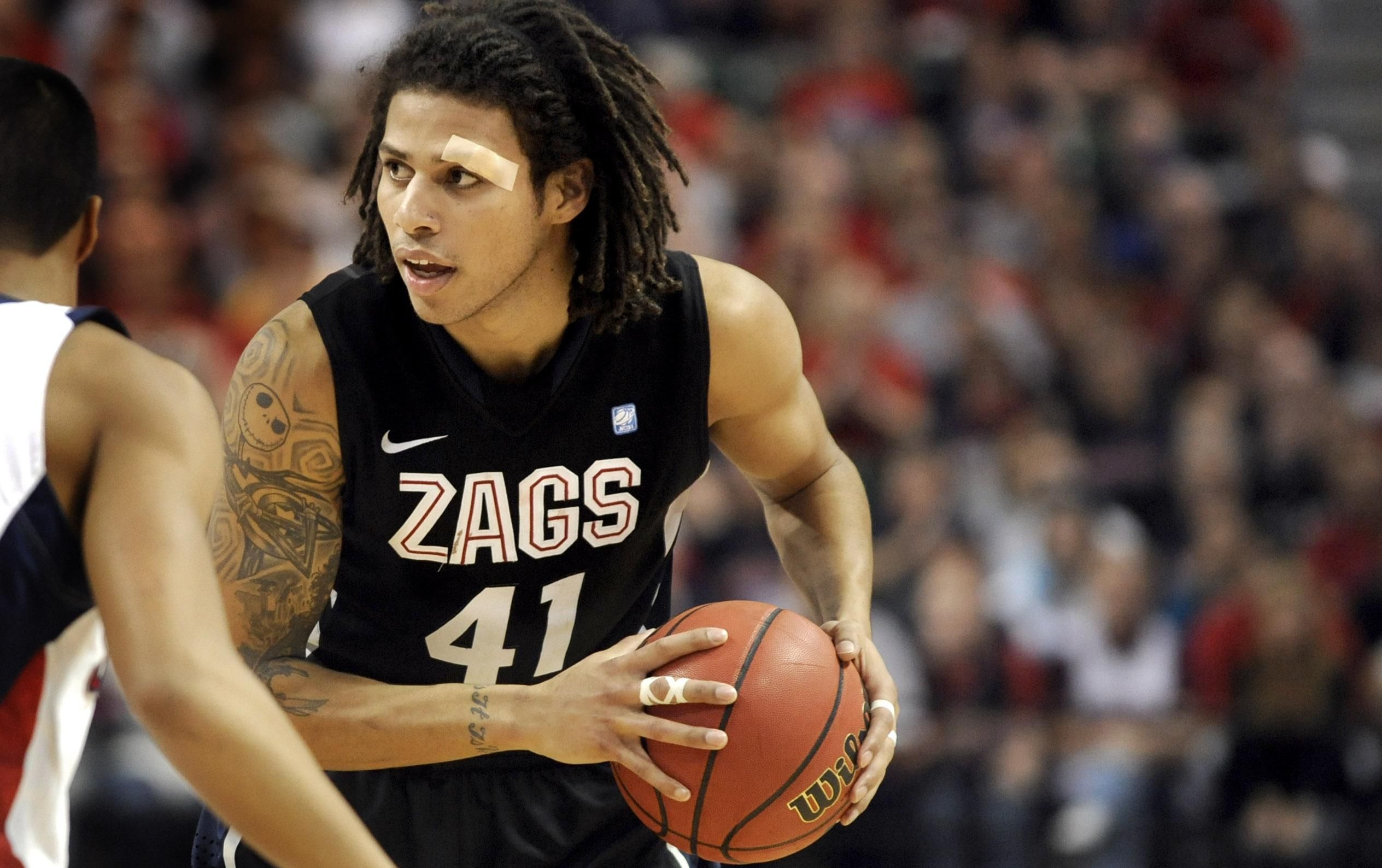 Gonzaga: The next Legend to be featured in the paper today (and at the Gonzaga Legends event on Thursday) is guard Steven Gray. Jim Meehan updates you on what Gray is doing these days. … If you were scratching your head when North Texas State's Ryan Woolridge announced he would be attending GU in the fall, you probably were not alone. But Jim explains his presence in Larry Weir's most recent Press Box pod.
WSU: Around the Pac-12, just the thought that Bill Walton has nine grandchildren makes me feel old. Big Red is keynoting the conference's sustainability conference this week. … There is basketball news from Colorado and Arizona, with the Wildcats playing a game of roster musical chairs.
Chiefs: A couple of Spokane players are trying to hook on with NHL teams.
Indians: If there was a Twitter feed entitled "did the Indians win?" this season, about all it would have to tweet out every night is "yes." Dave Nichols has the story of last night's 3-2 win over Boise at Avista. The Indians have won nine of their first 11 games. … Around the Northwest League, Salem-Keizer pounded a half-dozen home runs and routed host Everett. … Eugene rallied for another win over Tri-City.
Mariners: There wasn't a game last night, as the M's prepare to start a road trip in Milwaukee, but we do have a story to pass along. It's an interview with owner John Stanton. Oh, and another interview with one of their prospects. … J.P. Crawford's future is now.
•••       
• Hey, not everyone can be a star. But everyone can find a sport to play. That's always been my philosophy. That's why I enjoyed this Austin Meek column from Eugene so much. … By the way, we mentioned Bill Walton above. He's still my favorite college basketball player ever. No one every played the game with more enthusiasm. Until later …
Local journalism is essential.
Give directly to The Spokesman-Review's Northwest Passages community forums series -- which helps to offset the costs of several reporter and editor positions at the newspaper -- by using the easy options below. Gifts processed in this system are not tax deductible, but are predominately used to help meet the local financial requirements needed to receive national matching-grant funds.
Subscribe to the sports newsletter
Get the day's top sports headlines and breaking news delivered to your inbox by subscribing here.
---