News > Spokane
Unitarian Universalist minister in Spokane stirs controversy for calling church too politically correct
June 25, 2019 Updated Tue., June 25, 2019 at 9:45 a.m.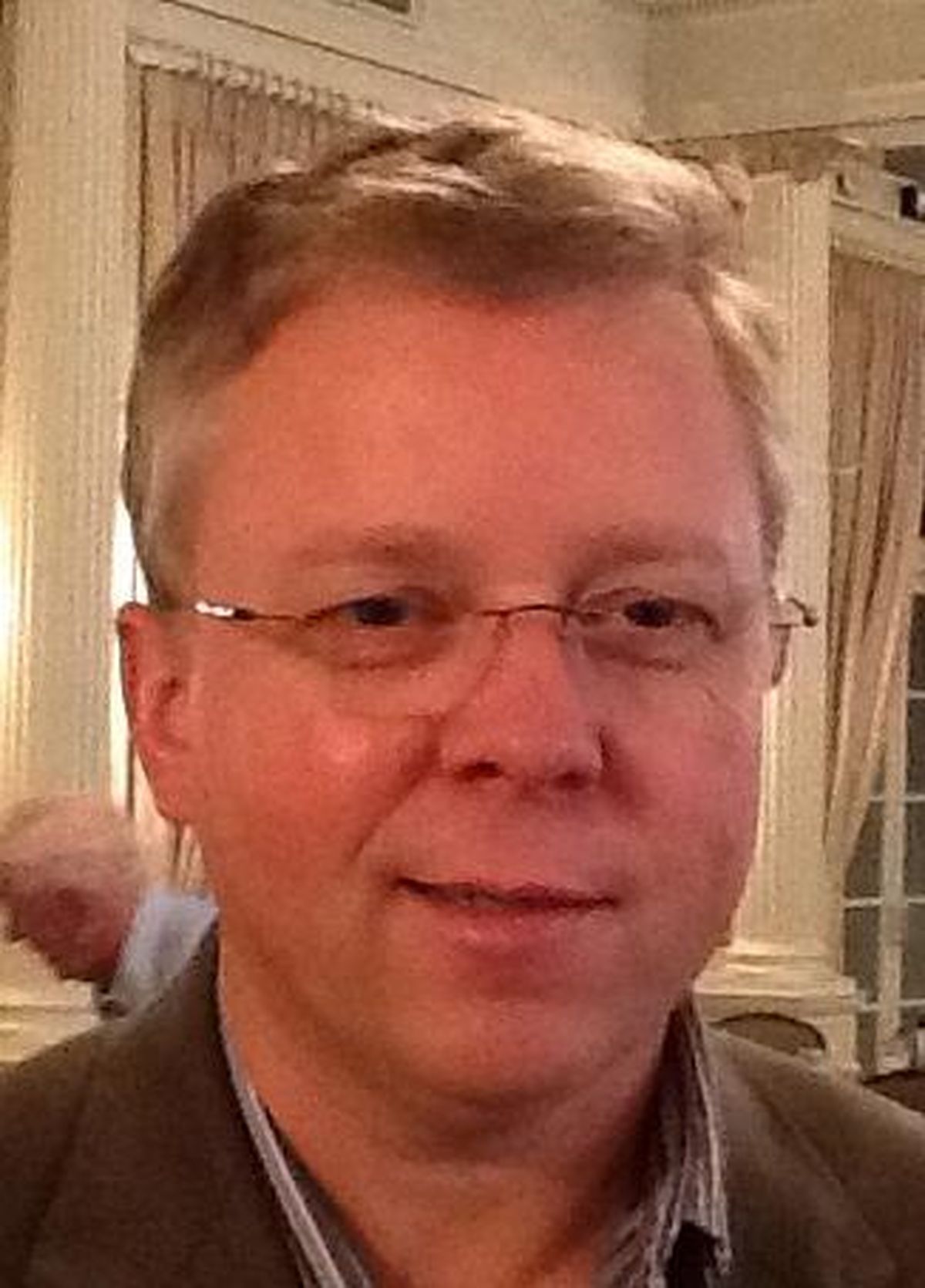 The Rev. Todd Eklof
UPDATE: The Unitarian Universalist Association issued a statement after this story went to print Monday night addressing the exlcusion of the Rev. Todd Eklof from the national conference in Spokane. This story has been updated to include their comments.
A Spokane Unitarian Universalist minister, who for years declined to perform marriages as protest against policies prohibiting gay couples from wedding, says he was asked to leave a national conference this weekend for arguing the church was too devoted to political correctness.
"My book, from what I've been told, is being called hate speech, racist, homophobic," the Rev. Todd Eklof said Monday, two days after declining to meet with Unitarian Universalist leadership over distribution of his essays, "The Gadfly Papers: Three Inconvenient Essays by One Pesky Minister," at a meeting in Spokane. "Anyone who knows me and the work I've done over the years would find that laughable, I hope."
The Unitarian Universalist Association issued a statement Tuesday morning saying it encouraged Eklof to discuss his work with concerned church leaders before he was asked not to return.
"Rev. Eklof began distributing his book on Saturday. The book, which contained factual errors and called for the dissolution of our Association, raised many concerns," wrote Carey McDonald, executive vice president of the association, in the statement. "When many leaders, including those named in the book as well as people of color and trans and nonbinary leaders, expressed concern about themes in Rev. Eklof's book, event organizers tried to engage him about how his book impacted others at the event."
Eklof, who lost his job in Kentucky for arguing against a statewide initiative banning gay marriage, said he was inspired to write his essays after reading a piece criticizing what have been termed "safe spaces" on college campuses, where certain topics are avoided to preserve students' emotional well-being. The same suppression of ideas is occurring within the Unitarian Universalist church, Eklof argues, and in a second essay made the case that the situation might require a separation of congregations that have been united since the early 1960s. The combined faiths' early years saw adherents supporting the Civil Rights movement in America.
The book, which Eklof said he passed out at a booth at the national General Assembly of Unitarian Universalists at the Spokane Convention Center starting Friday afternoon, drew a strong rebuke from within the church at the assembly and online. The Diverse Revolutionary Unitarian Universalist Multicultural Ministries, a collection of people of color within the church, issued a statement Saturday condemning the book, which it said "reintroduces toxic histories and theologies containing transphobia, ableism, sexism and targets people of color, and in particular religious educators."
The leader of the ministry's steering committee and multiple ministers listed on the group's website did not return messages seeking comment Monday.
Eklof said within hours of beginning to hand out his book, he was surrounded by attendees of the assembly who wanted to make their concerns known. Members of church leadership requested he attend a meeting Saturday morning to discuss the book and its distribution, but Eklof chose not to attend and was told not to return to the assembly, where members of the church nationwide meet to worship and vote on business. He also stopped handing out the books.
How quickly churchgoers lined up to condemn his work led Eklof to believe they hadn't read his essays, proving the point that some members don't want to engage with controversial ideas, the reverend said.
"I knew I was taking a great risk in writing this book. I gave it out a day and a half before the thing was supposed to end, with the idea that people would start talking about it," he said. "Then the mass hysteria that just emerges, people were reading the book by the cover."
McDonald said in a statement Tuesday the decision was made to exclude Eklof to preserve the spirit of the assembly.
"We asked Rev. Eklof to enter into an agreement with event organizers about how he would engage with our gathered community, which he declined to do, and we asked him not to return to the event until he was willing to make such an agreement," McDonald wrote. "As Unitarian Universalists, we affirm that many perspectives can provide wisdom, and also that we must take responsibility for the impact of our words. Ultimately, General Assembly conveners focused on creating a compassionate, inclusive and anti-oppressive community of faith."
The book not only angered people of color in the church, which is considered to be among the most liberal faiths practicing in the United States and accepts atheists, Muslims and adherents of Eastern religions. It also drew a response from several white ministers, who posted an open letter arguing that white supremacy culture was "alive and well" within the faith and that denial was harmful to communities of color.
That letter was signed by Isabel Call, an intern minister at the Unitarian Universalist Church of Spokane where Eklof ministers. Eklof said Monday he was unaware that Call had signed, but did not criticize her for doing so.
"I have great respect for Dr. Call, and her opinion," Eklof said. "I think people should be able to express their opinions. That's what this is all about."
Call could not be reached for comment Monday.
Recent calls for the Unitarian Universalist Church to address racial discrimination have been amplified by charges in 2017 that the church was giving preferential hiring treatment to white men. The controversy prompted the resignation of then-President Peter Morales, and has led to calls for an adoption of a new central principle to add to the seven that Unitarian Universalists already recognize. This principle would call for the church to "accountably dismantle racism and other oppressions in ourselves and our institutions."
Eklof said that's an example of the church's devotion to high ideals but demonstrates the difficulty in trying to discuss specifics about reaching those goals.
"I think we're all for that. That's part of the problem here, we can't have a dissenting opinion about how we should accomplish these things," he said.
Church leaders hadn't reached out to Eklof since the assembly, but he said there is a possibility he could be stripped of some of his credentials or removed from their ministers' association. The local church's congregation has authority over who leads it and would have final say over any decision about changing their minister.
Eklof, who was the voice behind an initiative to fine oil trains rolling through Spokane a couple of years ago, lobbied against a new and bigger Spokane County Jail last week and has frequently contributed to the political campaigns of perceived liberal members of the Spokane City Council, said the dispute in the church echoes the one going on in liberalism in American politics. He said the language is dividing people, rather than bringing them together to solve larger societal problems.
"It's ironic, but it's not surprising," Eklof said. "I did expect some of this. I just didn't expect it so quickly."
Editor's note: This story was changed on June 25, 2019 to correct the spelling of Isabel Call.
Local journalism is essential.
Give directly to The Spokesman-Review's Northwest Passages community forums series -- which helps to offset the costs of several reporter and editor positions at the newspaper -- by using the easy options below. Gifts processed in this system are not tax deductible, but are predominately used to help meet the local financial requirements needed to receive national matching-grant funds.
Subscribe now to get breaking news alerts in your email inbox
Get breaking news delivered to your inbox as it happens.
---