News > Spokane
Cheney man accused of killing wife with poisoned ice cream faces new charges
UPDATED: Wed., July 3, 2019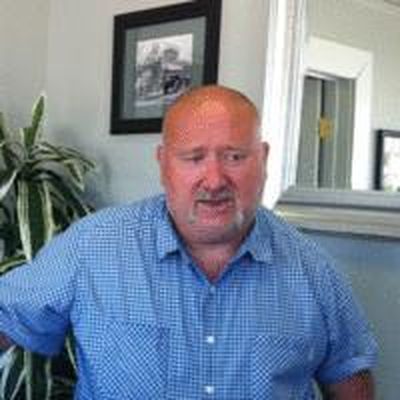 A man accused of killing his wife by lacing her ice cream with a lethal dose of pain medication in June 2018 will appear in court next week after prosecutors, who dropped earlier charges, refiled them this month.
Prosecuting attorney Sharon Hedlund initially dropped the charges against David L. Pettis, 58, in late December because of a lack of evidence, according to Spokane County Superior Court records. Pettis will appear in court for his arraignment at 10:30 a.m. Wednesday and faces a first-degree murder charge.
Hedlund told The Spokesman-Review she could not comment on the case nor share what new evidence was found or filed. Hedlund wrote in court documents that she was waiting for evidence that was delayed "due to third-party compliance with search warrant requests."
In October, Pettis called 911 to report his wife, Peggy Pettis, was "blue and wasn't breathing," court documents say. Pettis performed CPR on her.
Deputies responded to Pettis' home in Cheney, where Peggy Pettis was pronounced dead.
Pettis told detectives Peggy "took three hydrocodone pills at a time for pain," and the pills were ground up and placed in ice cream with alcohol because she had a hard time swallowing pills, according to court documents.
Family members of Pettis called detectives and said they suspected Pettis was responsible for Peggy's death because he was having an affair. Detectives later interviewed the woman.
Toxicology results showed Peggy Pettis had a lethal dose of pain medication in her system, which was prescribed to David Pettis, court documents state. Peggy also had trazodone and Benadryl in her system, but no alcohol.
Peggy Pettis had secured a life insurance policy three days before she died and listed David Pettis as the sole recipient.
After she died, David Pettis called the Spokane County medical examiner 10 times because he said he needed to speed up his late wife's toxicology report to receive life insurance money, according to court documents.
A judge set his bail at $1 million the day after deputies arrested him in October, but Pettis was released from jail in late December when the case was dropped. He is currently out of jail.
This story was corrected to accurately state the month when Peggy Pettis died.
Local journalism is essential.
Give directly to The Spokesman-Review's Northwest Passages community forums series -- which helps to offset the costs of several reporter and editor positions at the newspaper -- by using the easy options below. Gifts processed in this system are not tax deductible, but are predominately used to help meet the local financial requirements needed to receive national matching-grant funds.
Subscribe to the Coronavirus newsletter
Get the day's latest Coronavirus news delivered to your inbox by subscribing to our newsletter.
---