News > Religion
Faith and Values: Hope, curiosity and solidarity will cause all to thrive
Mon., March 4, 2019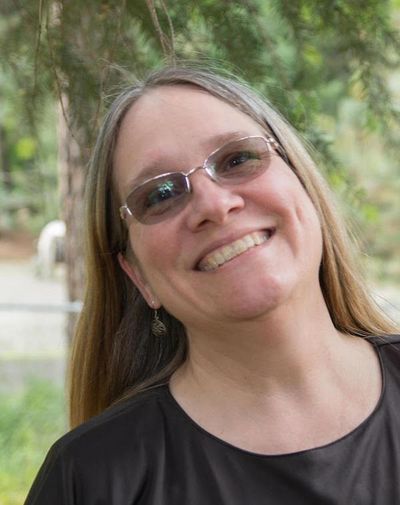 We will thrive. We will surround each other with hope, curiosity and solidarity that causes all to thrive. With hope, we build a better community. With curiosity, we listen and learn about other practices of spiritual development. With solidarity, we make our communities places where all of creation is healed.
This hope, curiosity and solidarity will at times feel dangerous. It challenges – even threatens – long-held beliefs. Shattered beliefs leave people feeling like they have lost their faith. In truth, they have lost a belief.
This destruction or transformation of certain beliefs is essential for maturing spiritually. Risking our beliefs brings a promise of gaining spiritual fluency and maturity. New beliefs will develop in their place. Yet, we must hold the new beliefs loosely knowing that they too may evolve.
In this future, people of faith and nonfaith practices move beyond belief to build relationships. We enjoy common ground while intentionally welcoming how we are different. We share our traditions honestly, looking forward to understanding, not requiring agreement. As we do this, we widen our experiences and understanding causing us to develop as spiritual beings.
These relationships with people of faith and no faith strengthen our own connections with that which is beyond our understanding. However, relationships require an investment of ourselves. We flourish as we:
1. Support each other by doing things together. With hope for a better world, we seek ways to live the golden rule best known in the phrase: "Do unto others as you would have them do unto you." All of our faith and nonfaith traditions hold this truth. We are meant to live in community with each other and all of creation. In the future of interfaith relationships, we will model what it means to live the golden rule together.
2. Seek with curiosity a deepening of spiritual understanding that develops and matures our beliefs. The Something More, the Higher Power, the Divine, is by definition beyond our imagination and understanding. If we think we have a full grasp of what the Highest Power is, well, that "power" is not very high.
Instead, we hold that the Divine, the One Beyond Our Understanding, is great enough to handle human curiosity, to be questioned, doubted, explored, and challenged. Embracing interfaith and nonfaith relationships means that our spirits abound with new life as we listen and learn. The God I know is big enough to take human doubt, challenge, anger, and needs no defense. A god that needs human protection or unquestioning obedience is a very small god.
When we work together to fulfill the Golden Rule, we build a common ground. Upon this ground, we do good for all of creation. In the process, we become mature spiritual beings or in Christian metaphor, adult children of God.
3. Buildup, in solidarity, the Beloved Community envisioned by the Rev. Dr. Martin Luther King Jr. The future of interfaith is in nonviolent coalitions dedicated to overcoming racism, militarism, poverty, and ecological devastation. This means, we must show up. Each of our traditions have stories about the temptations that keep us from living the Golden Rule. When we unite together to overcome these evils, we live out our differing faith practices as our communities are strengthened and our planet is healed.
There are different ways to exercise our bodies, there are different ways to exercise our spirits. They are not greater or better – only different. With hope, curiosity and solidarity, we make steady progress toward the Beloved Community.
One day, we will not Co-Exist, as the bumper stickers say. Instead, we will all thrive.
The Rev. Gen Heywood is the pastor of Veradale United Church of Christ in Spokane Valley.
Local journalism is essential.
Give directly to The Spokesman-Review's Northwest Passages community forums series -- which helps to offset the costs of several reporter and editor positions at the newspaper -- by using the easy options below. Gifts processed in this system are not tax deductible, but are predominately used to help meet the local financial requirements needed to receive national matching-grant funds.
Subscribe to the Coronavirus newsletter
Get the day's latest Coronavirus news delivered to your inbox by subscribing to our newsletter.
---