Sports
Grip on Sports: It's a good week to get ready for college basketball's drive to the postseason
Mon., March 4, 2019, 7:27 a.m. A GRIP ON SPORTS • Take a breath. Relax. Sit calmly for a moment. It's time to prepare for college basketball's stretch run. Read on.
••••••••••
• How is your team doing? Are you excited for its postseason chances or are you just ready for the season to end?
No matter what, this seems to be a week to regroup. Pac-12 schools are preparing for the last week of regular season play. The top team in the conference resides on the west side of the state. The bottom team – that's an arguable point today – resides on the east side, even if it won't be the bottom seed. Each know their fate, so the games with the Oregon schools are just preliminaries for the Vegas trip.
Well, not really for the Huskies. A home loss or two just might pop their bubble hopes and make them have to win the tournament to get in the NCAAs. In that sense there is a lot to play for this week.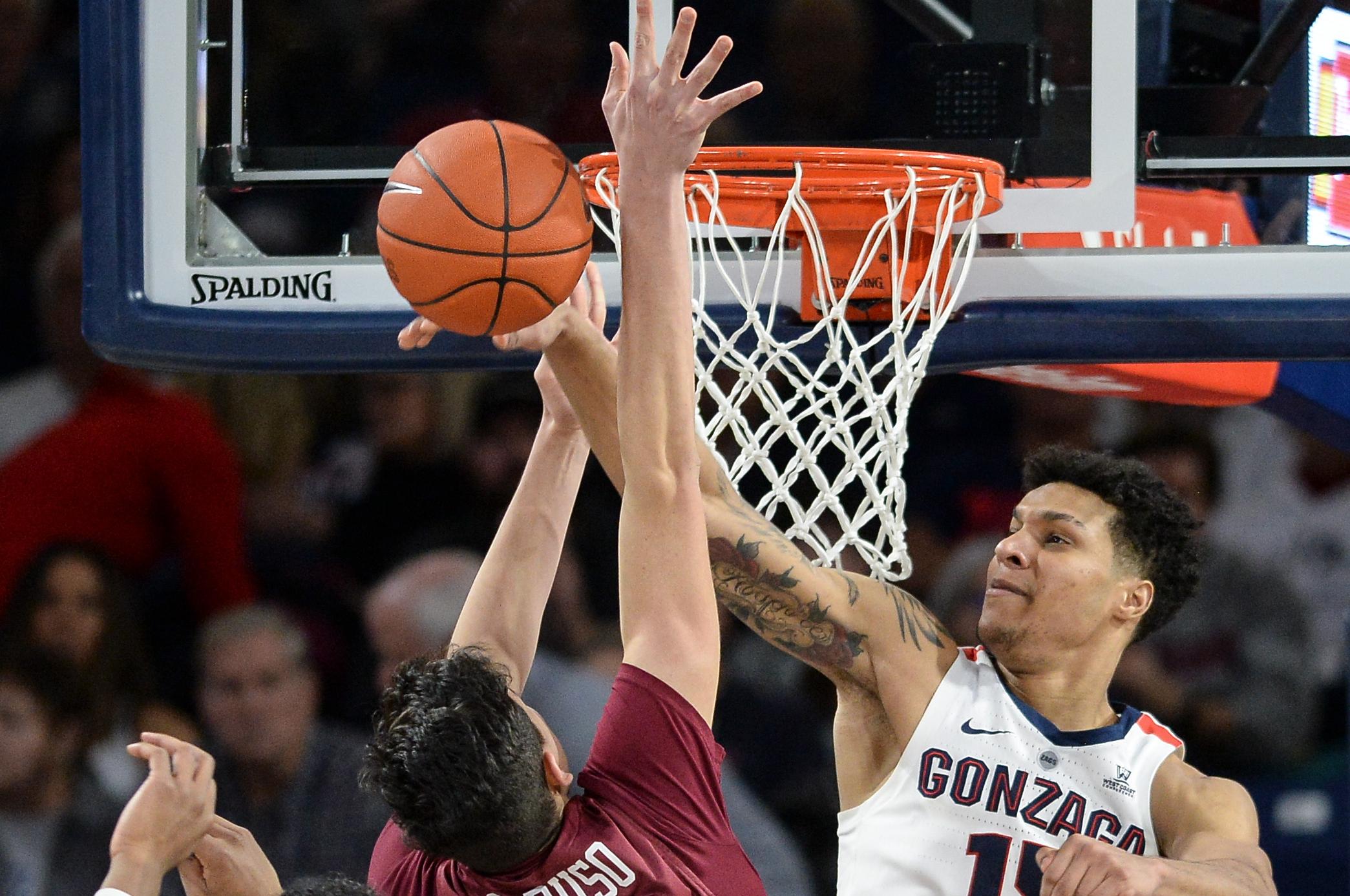 Gonzaga has the week off. After a 29-2 overall record and perfect regular season in the West Coast Conference – like Mad Men-era advertisements, it blared "new, improved" all year and ended up being, once again, dog-walked by the Bulldogs – the Zags know they will be in the NCAA Tournament. The question is how high they will be seeded.
Most prognosticators believe they have to win the WCC tourney to earn a No. 1 seed. They are probably right. Respect usually only runs up and down the I-95 corridor.
Idaho ended a 14-game losing streak this weekend, which is nice. After all, who would want to end the year having lost more games in a row than anyone else in the nation? The Vandals' chances of winning the Big Sky Conference tournament and continuing their season seem non-existent. But then again stranger things have happened.
No, that's not true.
Now Eastern Washington winning the conference tournament and earning another NCAA berth would not be out of the realm of possibility. They are playing the tournament in Cheney, right? No? Well, then I'm not sure Eastern can win four games in five nights in Boise. That's why the Eagles need to hold on to the fifth spot (at least) this last weekend. And why the win over Portland State on Saturday was so important.
It won't be easy. They end the regular season this weekend on the road at Idaho State and at Weber State.
•••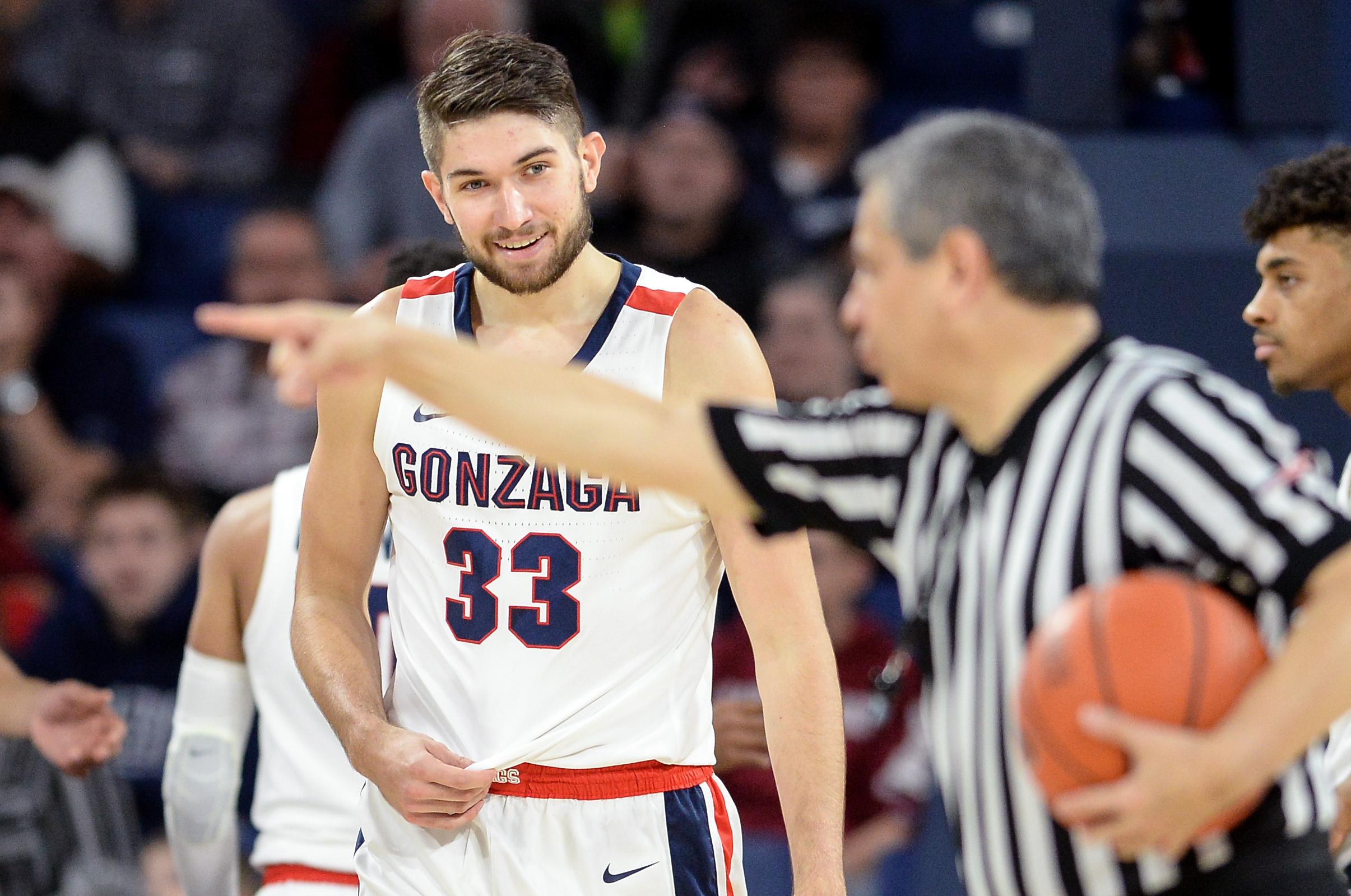 Gonzaga: Thanks to the new WCC tourney schedule, the Zags could play as few as one game and no more than two between now and the first-round of the NCAA Tournament in late March. There is one advantage of that. If Killian Tillie can't return for the WCC tournament – that's his goal according to this story from Jim Meehan – than he will have a couple more weeks to heal without missing much more action. … The men and the women know the time of their tournament games, though not the opponents yet. … Around the WCC, with all the talk about the changes, Saint Mary's once again earned the No. 2 seed and BYU the No. 3, which is the way its been for seemingly forever.
WSU: Around the Pac-12, Washington nearly ended its at-large hopes a week early, barely holding off a Stanford team that isn't a powerhouse only two days after losing to California. … Oregon State had a chance to clinch a Pac-12 tournament bye over the weekend but lost twice at home, including Sunday to Arizona State. … Colorado only played once and seems back on track. Utah, on the other hand, is in a bit of disarray. … Arizona was blasted by Oregon on Saturday night. … There is football news from Oregon State and from Utah.
Whitworth: The Pirates fell in the rubber match of their three-game baseball series at Whitman.
Preps: Dave Nichols looks back on the week that was in area basketball. It was a good one. … Ryan Collingwood looks back on the year that was in Mullan High basketball. It was an interesting one.
Mariners: Don't turn off the M's games too early this spring. The late innings are when their young talent plays. … The M's won yesterday.
Seahawks: Russell Wilson should be getting a thank-you package from Kyler Murray any day now.
Sounders: Winning the opener seems new to Seattle. It is.
•••
• Sometimes it's fun to remember Spokane is still a small town in many ways. Last night it was not. Fun, I mean. After a long day away from home, Kim and I decided to stop for dinner. Try a new restaurant near home? Why not? We arrived at said restaurant at 6:55 and braved the parking lot ice and cold to arrive at the front door. People were eating inside. But the door was locked. Posted on the door were the Sunday hours. Closing time: 8 p.m. So I tried the door again. Nope, it was locked. A person inside, stacking chairs, mimed they were closed. I pointed at my (non-existent) watch. He held up his palms and shrugged his shoulders. OK then. We went somewhere else, a more established small-chain restaurant a block away. And, in the perfect topper to the evening, I got violently ill later. Had to be what I ate. Adventures in dining, Spokane style. Until later …
Subscribe to the sports newsletter
Get the day's top sports headlines and breaking news delivered to your inbox by subscribing here.
You have been successfully subscribed!
There was a problem subscribing you to the newsletter. Double check your email and try again, or email
webteam@spokesman.com
---