Gonzaga-Saint Mary's: 3 keys to the Gaels' 60-47 victory over the Bulldogs Key moment
Gonzaga was down 42-41 when Saint Mary's forward Jordan Hunter retrieved Tanner Krebs' missed shot and hit a putback while being fouled. Hunter's three-point play and Jordan Ford's ensuing 3-pointer with the shot clock about to expire gave the Gaels a 48-41 lead with 7:40 remaining. GU never got closer than five the rest of the way.
Offensive MVP
Krebs, who averages 8.8 points, scored all 13 of his points in the first half, helping the Gaels take a 27-24 lead with main offensive weapons Ford and Malik Fitts doing little damage. Ford finished with 17 points and Fitts had all eight of his points in the closing half, but Krebs' fast start set an early tone.
Defensive MVP
The 6-foot-10 Hunter, who hasn't had much luck against Gonzaga's frontcourt in previous matchups, more than held his own. His defense, with a ton of help from teammates, slowed down Rui Hachimura. The Zags' leading scorer only attempted six shots, one in the final half. He finished with nine points, the first time he didn't reach double digits this season.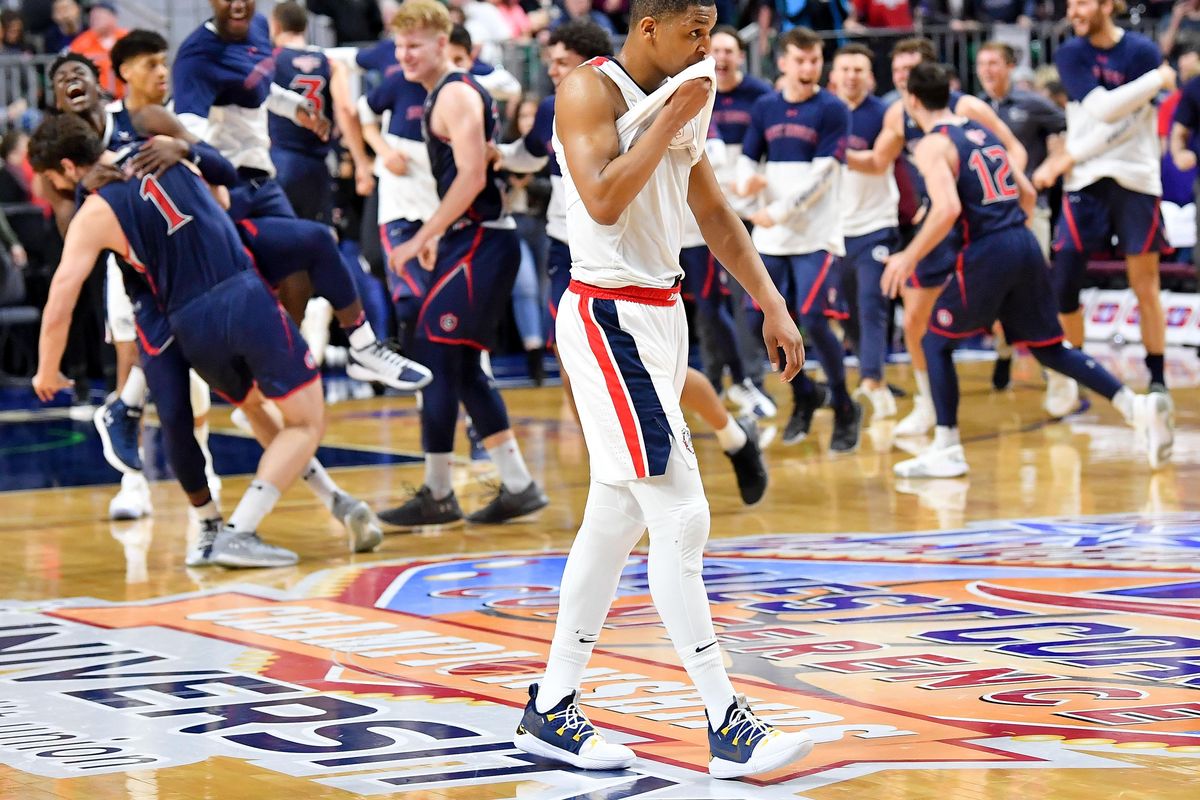 ---