Sports
Grip on Sports: Wednesday night's loss marked the end of WSU's basketball season but probably not Ernie Kent's tenure
Thu., March 14, 2019, 8:58 a.m. A GRIP ON SPORTS • Is this the end? The end of Ernie Kent's elaborate plans? Of everything that stands in Washington State's basketball program, the end? Read on.
••••••••••
• You know when someone decides to dig deep into rock-n-roll history to start a column, something historic has happened.
A lot of historic, actually.
How about a historic loss in the Pac-12 Tournament last night? Oregon dominated from the first couple minutes and routed the Cougars, 84-51, the largest margin of victory (or defeat) in tournament history. How about an awful year which resulted in 11 wins, the same number (more on that in a moment) as the football team had in the fall? How about five years under Kent in which the Cougars haven't come closer than five games of summiting Mt. .500?
That last stretch isn't historically bad – Marv Harshman and Jack Friel all had stretches of at least five consecutive seasons under the break-even mark since World War II – but it's getting up there. As is the cost of making a change in the coaching ranks.
If Washington State wants someone else to lead the basketball program next season, it will cost the Cougars more than $4 million just to usher Kent to the door.
That's a lot of money for a cash-strapped university. And it doesn't include the cost of hiring a successor.
But what's the cost of staying the course? That one's harder to figure. Men's basketball has to be losing money. There is no way the crowds at Friel Court can be paying the freight for putting on the games. Even with season ticket sales figured in, the Cougars aren't drawing well enough to heat Beasley, let alone pay the ushers.
OK, we exaggerate. A bit. But there is no enthusiasm for Washington State University basketball right now and that's sad. It's happened before, though, and not all that long ago.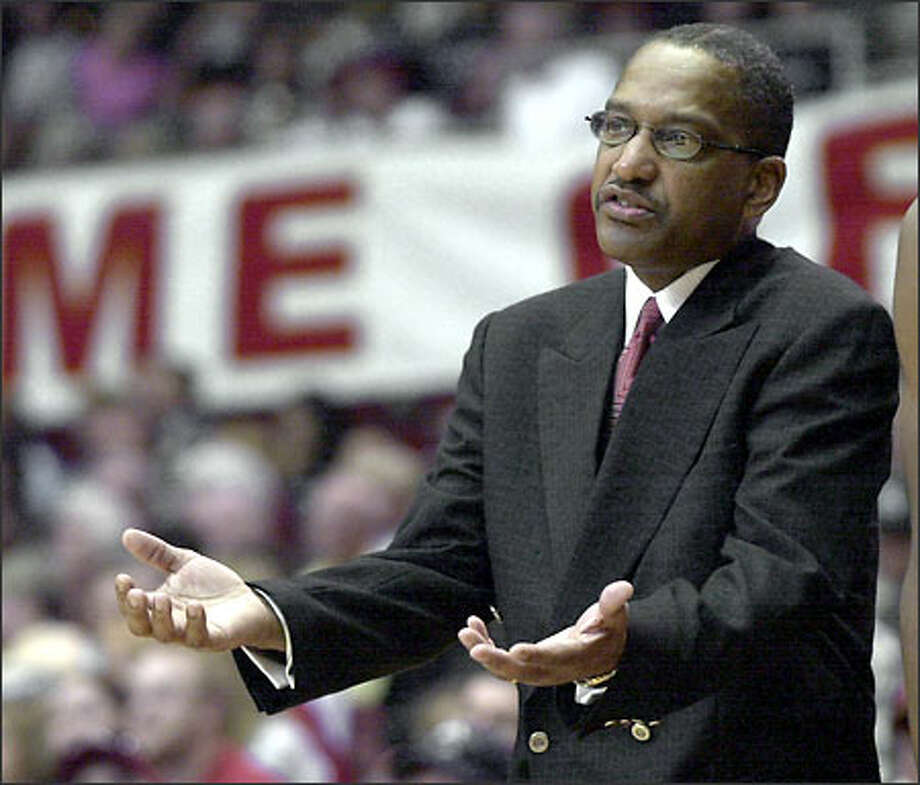 Remember when Paul Graham was running the program into the dirt? The only reason he didn't have five consecutive losing seasons was because then athletic director Jim Sterk fired him after four. And made a bold hire.
Sterk didn't just hire Dick Bennett, he hired the former Wisconsin coach and made him a promise about his son, Tony. Build a foundation and turn it over. That bit of nepotism worked pretty well, didn't it? Talk about historic, the Cougars appeared in the NCAA Tournament back-to-back seasons. They made a run to the Sweet Sixteen. They actually filled Beasley.
But Bennett, either one, isn't the answer for Washington State right now. They did build on a blueprint established long ago by George Raveling, though. A blueprint on how to win on the Palouse.
Do things a bit differently than everyone else.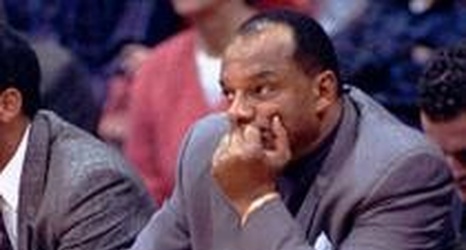 Raveling was an outlier, an African-American head coach when coaches of color weren't allowed that opportunity often. (In 1972, the year Raveling was hired at WSU, he was one of three African-American head coaches in Division I.) Raveling was able to recruit some of the best players in the country to Pullman and then lead Washington State to the NCAA Tournament. Twice, actually.
Kelvin Sampson did things differently as well, though his outlier status ended up getting him in trouble at a couple post-Pullman stops. Sampson, like Raveling, won big his fourth year at WSU. Unlike George, though, he made the Tournament that season – and then left town.
Kent has had five years to make an impact. His best player this season, Robert Franks, is graduating. There is talent returning, but one of the hallmarks of Kent's tenure is the surprise transfer, as happened last offseason when two-year starter Malachi Flynn decided to leave for San Diego State. That's not just a Kent problem these days, of course, but it has hampered his ability to rebuild the program.
The guess here is Kent will be back on the bench next season. The buyout is just too high. If everyone returns, the Cougars have a shot at being at least fair-to-middling again. Isn't that what their basketball fans hope for these days?
• The football/basketball record thing? I did a quick perusal of the two programs' records and found five times the football team won as many or more games in the fall than the basketball team did that school year.
In other words, it isn't unprecedented. It isn't good either. But it could have been worse. There was a year, not all that long ago, when the football team won four more games than the basketball program. Yep, in 2001, Mike Price's football team won 10 games. That season, Graham's group won six.
•••
Gonzaga: The Zags have to sit and wait for the NCAA fate. Will the men be a one seed? Jim Meehan examines that question in his story today. … The women have to regroup as well. Jim Allen covers that in this piece. … Lisa Fortier's brother died yesterday, which is why she left the Orleans Arena in mid-game. Jim has more in this story. … The rowing program is building a new facility on Silver Lake. Nina Culver has more. … Larry Weir may be in Boise for EWU's Big Sky games, but he spoke with SWX's Sam Adams about GU for the most recent Press Box pod. … Around the WCC, Saint Mary's can hardly believe what it did Tuesday night.
WSU: At least now Theo Lawson can leave Las Vegas. He covered the Cougars' loss in the Pac-12 Tournament's first round. Again. Washington State has won a tournament game since 2008. … Theo also has confirmed a report quarterback Gage Gubrud was injured in Midnight Maneuvers and may miss spring football practice. … The baseball team lost at UNLV again. … Oregon's record-setting win is just another step for the conference's hottest team. … Around the Pac-12, the first-round games in the tournament are out of the way. … UCLA held off Stanford to advance. … USC found its mojo and ended an interesting season for Arizona, though interesting in a bad way. … Colorado also ended California's season. … Utah, Washington, Oregon State and Arizona State are ready to begin playing. … There is football news from Oregon State and a lot from Oregon, including some thoughts on the new coaching staff. … Finally, is it time for Lynn Swann to exit at USC?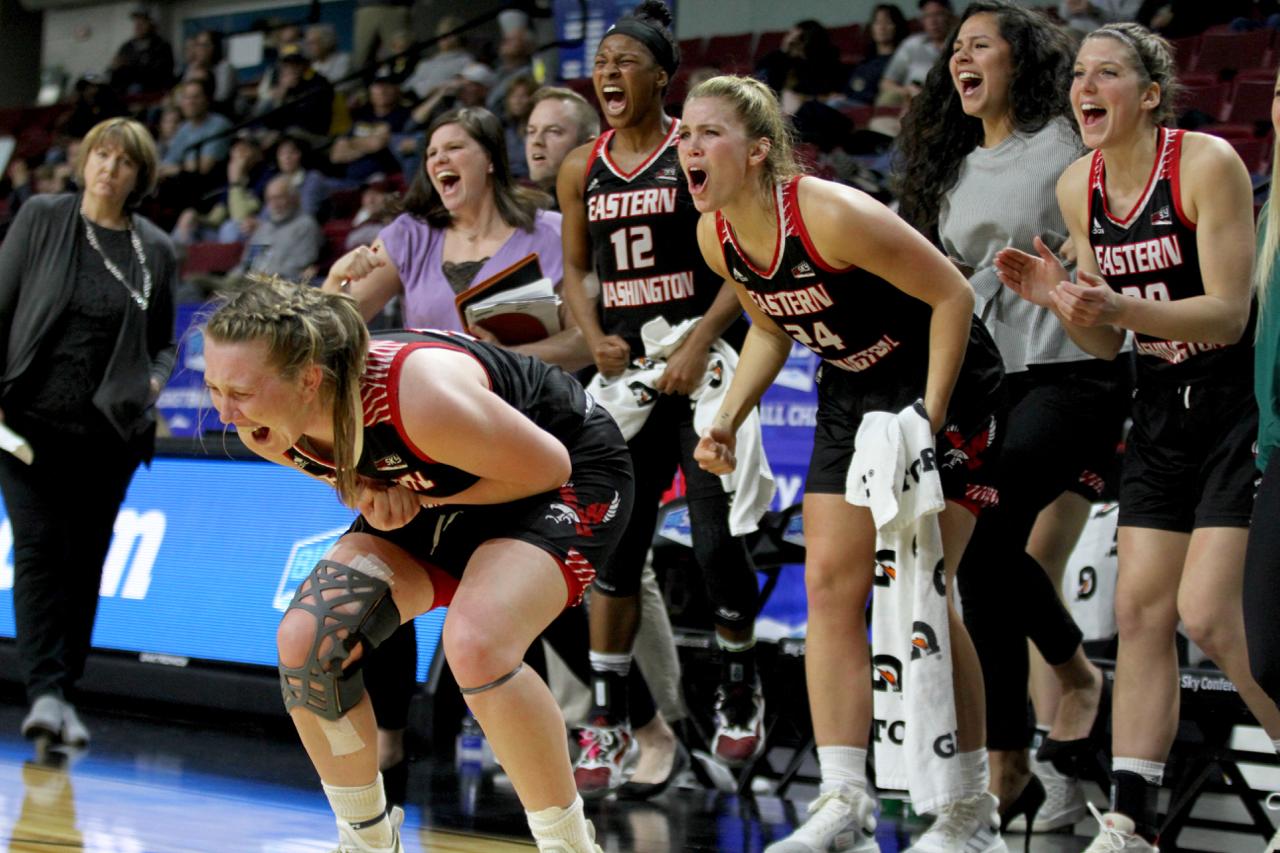 EWU: If you were watching SportsCenter late last night, you might have seen the play that helped lift Eastern's women to the Big Sky Tournament finals. A video of Jessica McDowell-White's heads-up inbounds play is embedded in Ryan Collingsworth's story this morning. … Around the Big Sky, Weber State is ready to start its tournament run.
Idaho: The Vandal women won't be Eastern's opponent in the finals, as they were upset by Portland State in the other semi. Ryan was also at that game and has this story. … The Vandal men lost, but it wasn't an upset. However, it was close, with Montana State ending UI's season. Ryan has that game story as well.
Chiefs: Spokane wasted two three-goal leads but still got the victory last night at Kelowna.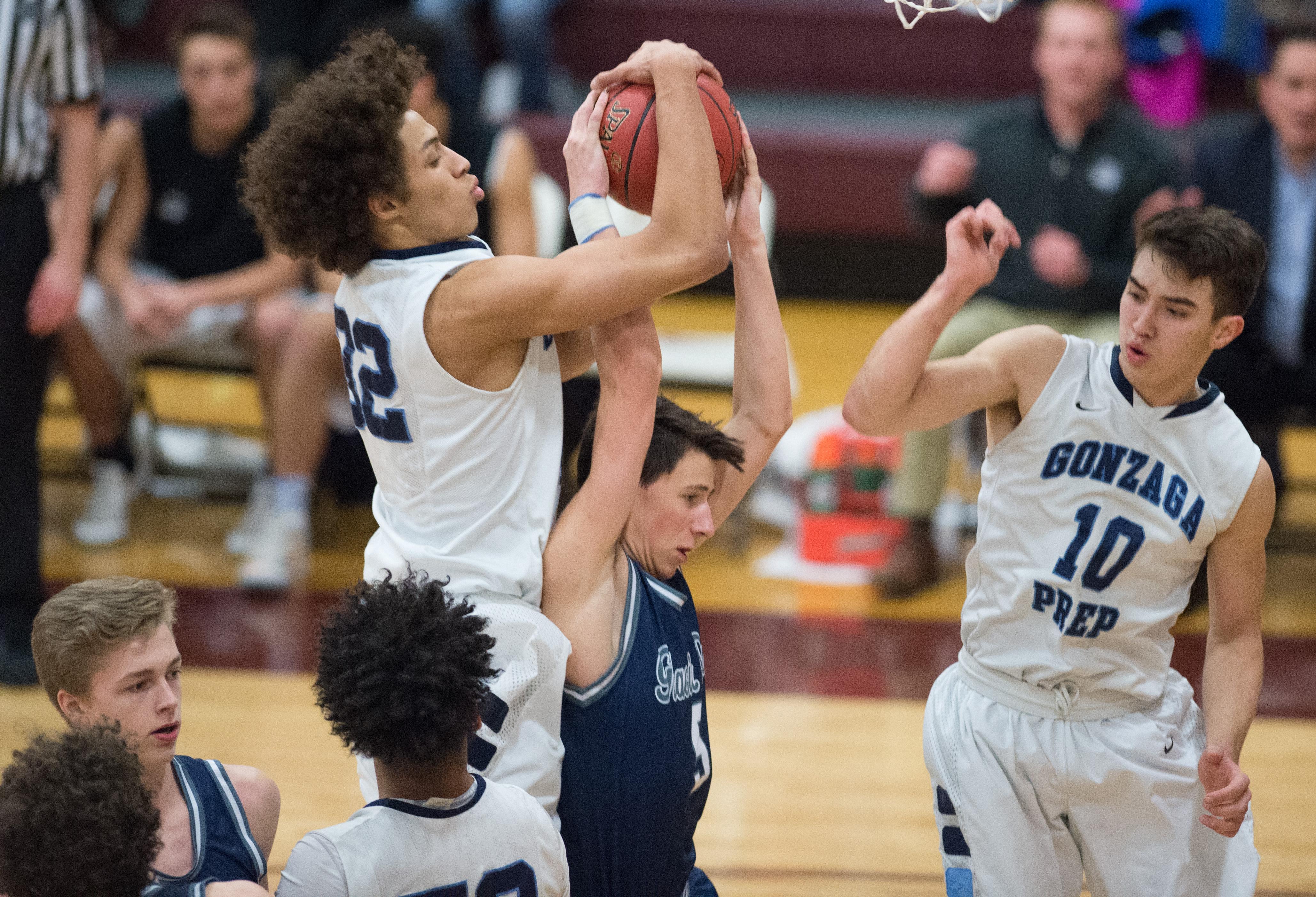 Preps: See the snow in your backyard? That stuff has played havoc with the spring sports schedules for your local high school. Dave Nichols has more in this story. … Dave also picked four all-region teams for basketball, with big schools represented in one and smaller in the other. … Former North Central star Brianna King was named the NAIA Player of the Year yesterday. Ryan has more in this story.
Mariners: A couple of the M's prospects are getting along great.
Seahawks: The Hawks did sign a free agent. A kicker. A kicker who was in camp recently. … K.J. Wright is coming back. So is another linebacker, if he isn't in jail. … Earl Thomas isn't but we knew that. He still is one of the best in franchise history.
•••
• Believe it or not, the Mariners will be playing two games that matter in the standings in the next week. Yep, they open the season in Japan next Wednesday. Until later …
Subscribe to the sports newsletter
Get the day's top sports headlines and breaking news delivered to your inbox by subscribing here.
You have been successfully subscribed!
There was a problem subscribing you to the newsletter. Double check your email and try again, or email
webteam@spokesman.com
---