News > Spokane
Kootenai County GOP aware of Green's federal tax evasion charge prior to election
UPDATED: Fri., March 15, 2019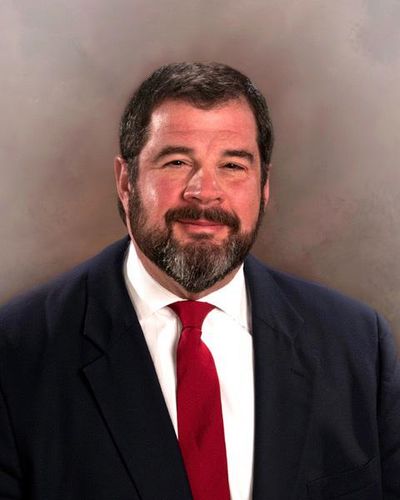 Kootenai County Republican leaders were aware before the November election that legislative candidate John O. Green was facing a federal tax evasion charge, the party chair said Friday.
Brent Regan, head of the Kootenai County Republican Central Committee, said he couldn't remember the exact date when he learned about Green's legal troubles, but said he was alerted to the federal investigation by reading a news report prior to the November general election.
"I think pretty much everybody was aware of that," Regan said of local party officials. "We don't have the power to stop someone from running."
Green won the election in a landslide for an Idaho House seat from Post Falls.
Regan forwarded a link to an article in the Coeur d'Alene Press from April 2018 that detailed how Green was facing $134,197 in back taxes to the Internal Revenue Service in Texas where he lived before moving to North Idaho. But the story did not include any reference to a federal criminal investigation.
"I don't owe them anything," Green told the newspaper last year. "I'm in full compliance with all the federal tax laws."
Green acknowledged that he was an outspoken critic of the IRS. "I've fought the government for overreach," he told the Coeur d'Alene Press.
However, just two months later, in July, federal prosecutors indicted Green along with Thomas and Michelle Selgas for conspiracy to defraud the U.S. government. According to court records, Green allegedly helped the wealthy couple hide proceeds from the sale of gold coins in a bank account that Green controlled "in order to evade paying federal income taxes."
Green did not respond to telephone or email interview requests on Thursday or Friday. On Thursday, his Houston-based attorney, Michael Minns, said he fully expects Green to be exonerated.
"He put himself through law school. He's an honest man," Minns said of Green on Thursday. "He's never been accused of a crime, ever. This is something that is unusual."
Regan, the Kootenai County party chair, said he doesn't recall Green's legal troubles being discussed by the local Republican committee.
He didn't directly answer whether he expects the state party leaders to admonish Green, who in the past represented former Rep. Phil Hart, R-Athol. Hart stopped paying income tax in 1996, and in 2012 the Idaho Supreme Court ordered him to pay more than $53,000 in delinquent taxes.
"The central committee and/or the state party does not have the legal authority to remove an elected official," Regan said. "Given the history of the IRS under Lois Lerner being used as a political weapon … it is unlikely the Central Committee would take any action against Representative Green based on an accusation that has not had the benefit of due process. Innocent until proven guilty is actually a thing with Kootenai County Republicans."
Lerner, a former IRS official, resigned in 2013 amid an ongoing scandal stemming from allegations that she used the IRS to unfairly target tea party or patriot groups for burdensome regulatory scrutiny. The government settled a class-action lawsuit filed by 400 of those groups in 2017.
Regan abruptly ended an interview Friday when asked whether the local Republican party had an obligation to inform voters of Green's federal charge. However, he later answered the same question via email.
"I cannot think of a single time that ANY political party has done what you describe," Regan wrote. "There isn't even a mechanism for doing what you suggest especially when clearly it is the mission of the media to bring breaking accurate news to the voters."
Green won a close primary in May 2018 against Doug Okuniewicz, of Hayden. That election came two months before the indictment. Reached Friday, Okuniewicz said the first he learned that Green was facing federal charges was the story published Friday in The Spokesman-Review.
"I feel bad for John. He's doing a good job," Okuniewicz said. "He comported himself well in the election. He's innocent until proven guilty."
Local journalism is essential.
Give directly to The Spokesman-Review's Northwest Passages community forums series -- which helps to offset the costs of several reporter and editor positions at the newspaper -- by using the easy options below. Gifts processed in this system are not tax deductible, but are predominately used to help meet the local financial requirements needed to receive national matching-grant funds.
Subscribe to the Coronavirus newsletter
Get the day's latest Coronavirus news delivered to your inbox by subscribing to our newsletter.
---