News > Spokane
Kalispel Tribe receives federal grant to help victims of crime
Thu., March 21, 2019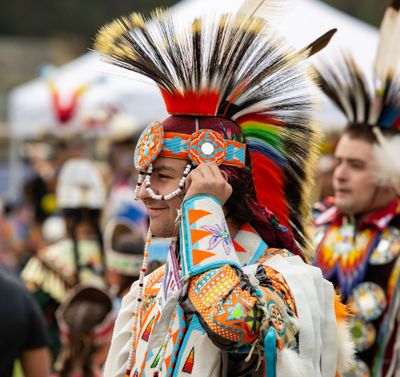 The U.S. Department of Justice announced Thursday the award of nearly $700,000 to the Kalispel Tribe of Indians as part of grant to help victims of human trafficking.
The grant award is part of 10 grants awarding $5.7 to tribes in located in seven states to support crime victims in Native American communities.
As part of the $679,259 grant for the Kalispels, the money is scheduled to be used to hire a victim advocate and cover travel and training costs for staff, according to a DOJ press release. The money will also fund a strategic plan to improve services for crime victims.
"This is a very significant award and it will enhance the Kalispel Indian community's ability to provide the important and critical services needed to effectively support victims of crime," U.S. Attorney Joseph Harrington said in the news release.
The 252-acre Kalispel Indian Reservation is located in Usk. They also own 40 acres of trust land in Airway Heights where the Northern Quest Resort and Casino is located. The tribe has 470 members, of which a third live on the reservation, according to the Kalispel website.
Tribe spokeswoman April Pierre did not immediately return a call Thursday seeking comment.
Local journalism is essential.
Give directly to The Spokesman-Review's Northwest Passages community forums series -- which helps to offset the costs of several reporter and editor positions at the newspaper -- by using the easy options below. Gifts processed in this system are not tax deductible, but are predominately used to help meet the local financial requirements needed to receive national matching-grant funds.
Subscribe to the Coronavirus newsletter
Get the day's latest Coronavirus news delivered to your inbox by subscribing to our newsletter.
---