Sports
Grip on Sports: The setting is different, but the stakes are the same tonight as Gonzaga tries to move on in the NCAA Tournament
Mon., March 25, 2019, 7:37 a.m. A GRIP ON SPORTS • One Gonzaga basketball team is in the Sweet 16 – for the fifth consecutive season. That's no upset, though the length of the run has to be upsetting to GU-deniers. Another Bulldog team can reach the NCAA's second weekend tonight. But it would be an upset. A big upset. Read on.
••••••••••
• If your favorite college men's team earns a berth in the NCAA Tournament, you can count on their opponent having to deal with the same outside influences your team is facing. The travel. The unfamiliar arena. Tough-to-understand officiating. All the things that make a neutral-site game, well, neutral.
Heck, if your team is the underdog, you can expect the patrons to pull for it if it has a chance. College basketball fans love a Cinderella story.
That's the way the men's tournament works. The multi-billion dollar men's tournament.
The women's tournament isn't like that. There isn't a billion-dollar television contract. There isn't wall-to-wall coverage on four different networks. There isn't Charles Barkley. And, in the first two round, there aren't neutral sites.
Someone hosts, three other teams travel. To get to the Sweet 16 as an underdog, one usually has to win a true road game.
That's worked in Gonzaga's favor before, back when schools would bid to host the first two rounds. That seemed to be a bit too transparent a money grab, even for the NCAA, so now the top four seeds get to host. And enjoy the advantage.
Which means tonight the Zags need to defeat Oregon State in Corvallis to move on. Ask Boise State how hard that is. The Broncos led the Beavers much of their first-round game Saturday, only to see some weird whistles combine with some hometown-crowd-supplied energy help OSU tie and then win in overtime.
At a neutral site, the Zags would probably be meeting Boise State tonight. Instead it's fourth-seeded Oregon State. In its gym.
Gonzaga has faced this challenge before. And overcome it. It is not impossible. Daunting, yes. Impossible, no.
It doesn't make it any easier, though, to be missing two women who supplied toughness throughout the season, Laura Stockton and Jill Townsend. Those twin blows, sustained in the WCC Tournament, makes tonight's task tougher. We'll see.
Or, thanks to the way ESPN covers this tournament, if the game gets out of hand, we may not see. The network covers the women with one network, switching from game-to-game, depending on a variety of factors.
Money, in college athletics, is the root of all. There's nothing neutral about it.
•••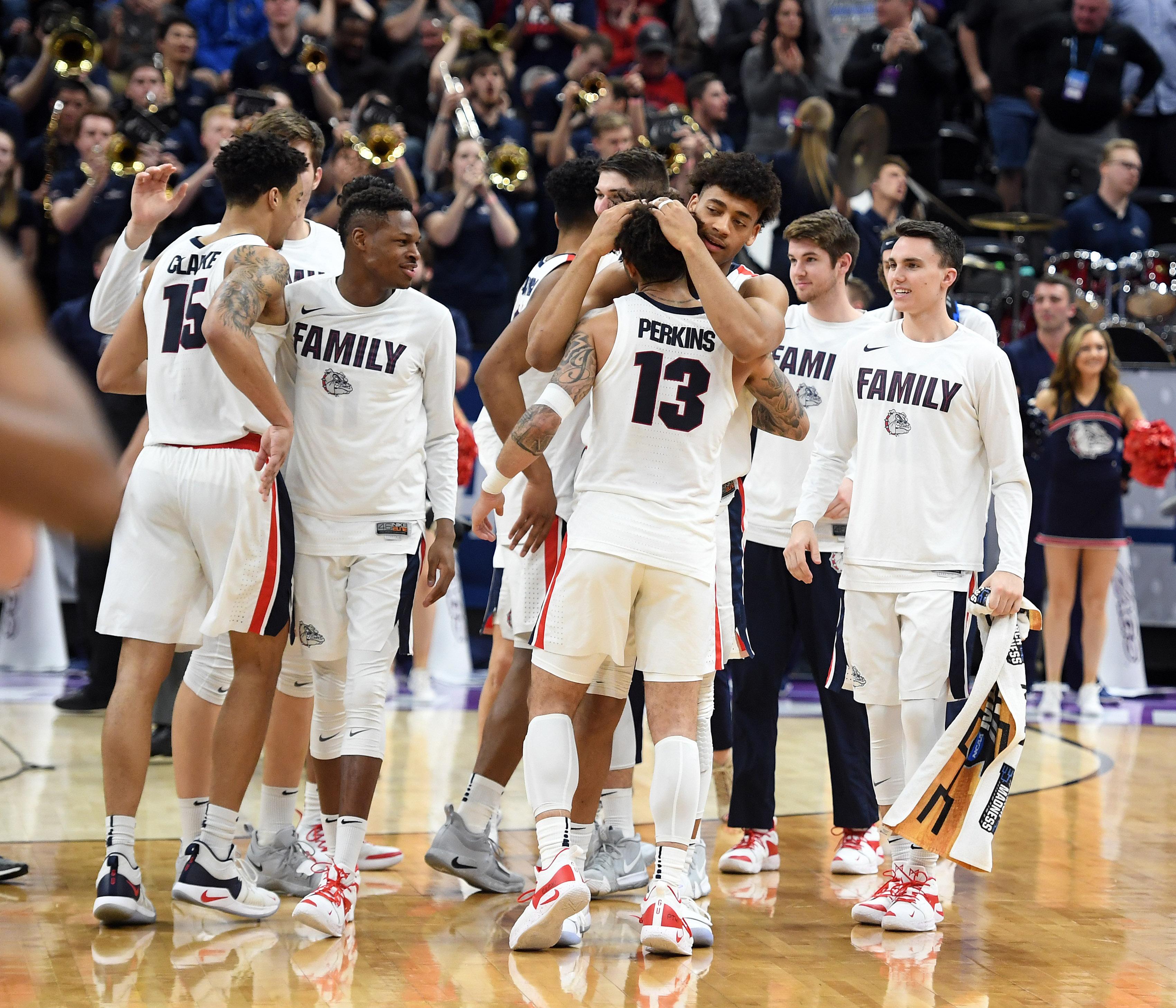 Gonzaga: Before we look forward to tonight's women's contest, let's look back at Saturday's win for the men. Jim Meehan rewinds the game, with Brandon Clarke at the center of the highlight clips. … John Blanchette's take? Making the second weekend five consecutive years is really sweet. … The game Thursday with Florida State will start just after 4 p.m. … On to the women. Oregon State has been a Pac-12 contender for a few years now, but this season hasn't ended as well as the Beavers would like. Jim Allen covers that in his preview. … He also looks at a local connection in Corvallis, how the Zags' lineup will be different tonight and the history between the programs. … The GU baseball team picked up a win yesterday. … Around the WCC, the BYU women will try to defeat second-seeded Stanford in Stanford. It's doable, when you consider Gonzaga owns a win over the Cardinal this year – and BYU owns three over the Zags.
WSU: UC Irvine swept the weekend baseball series against the Cougars. … Elsewhere in the Pac-12, the conference has four wins in this year's NCAA Tournament, though half of them are owned by Oregon. The Ducks survived an early second-half dry spell to upset UC Irvine yesterday. (Anytime my alma mater loses at anything, we write that it was an upset.) … Washington found a zone defense works well if you can get back and set it up. North Carolina doesn't allow that much. It was still a successful year for UW. … Colorado hosts an NIT game tonight. … California waited a couple weeks and finally fired basketball coach Wyking Jones. Will Montana's Travis DeCuire be the first call? … There is football news from Utah and the stories are related.
Idaho: The women's basketball season will continue, as the Vandals handled Denver easily in a WNIT game. Peter Harriman was in Memorial Gym and has this game story. … The Vandals will play Arizona next. … Two men's players have put their name in the NCAA transfer portal. … Spring football practice is upon us and Peter has five questions the Vandals will try to answer.
Mariners: If you have questions about the M's, here are some answers. … Tim Beckham is the shortstop. This year.
Seahawks: The NFL holds its meetings this week.
•••
• The hardest part of being out of town, for me, is the sleeping arrangements. I have a rock-hard bed at home. It's basically a concrete slab with a bit of padding. It's what I prefer. On the road, though, it's a crapshoot. This past weekend it came up snake eyes, as the hotel bed was more like a queen-sized pillow. My back didn't like it and let me know. Last night we returned to home-stiff-home. My back's response? "Make up your darn mind." It's still complaining. You can't please old bones, can you? Until later …
Subscribe to the sports newsletter
Get the day's top sports headlines and breaking news delivered to your inbox by subscribing here.
You have been successfully subscribed!
There was a problem subscribing you to the newsletter. Double check your email and try again, or email
webteam@spokesman.com
---