News > Crime/Public Safety
Murder trial in Washington highlights growing use of genetic genealogy to solve cold cases
March 27, 2019 Updated Wed., March 27, 2019 at 7:01 a.m.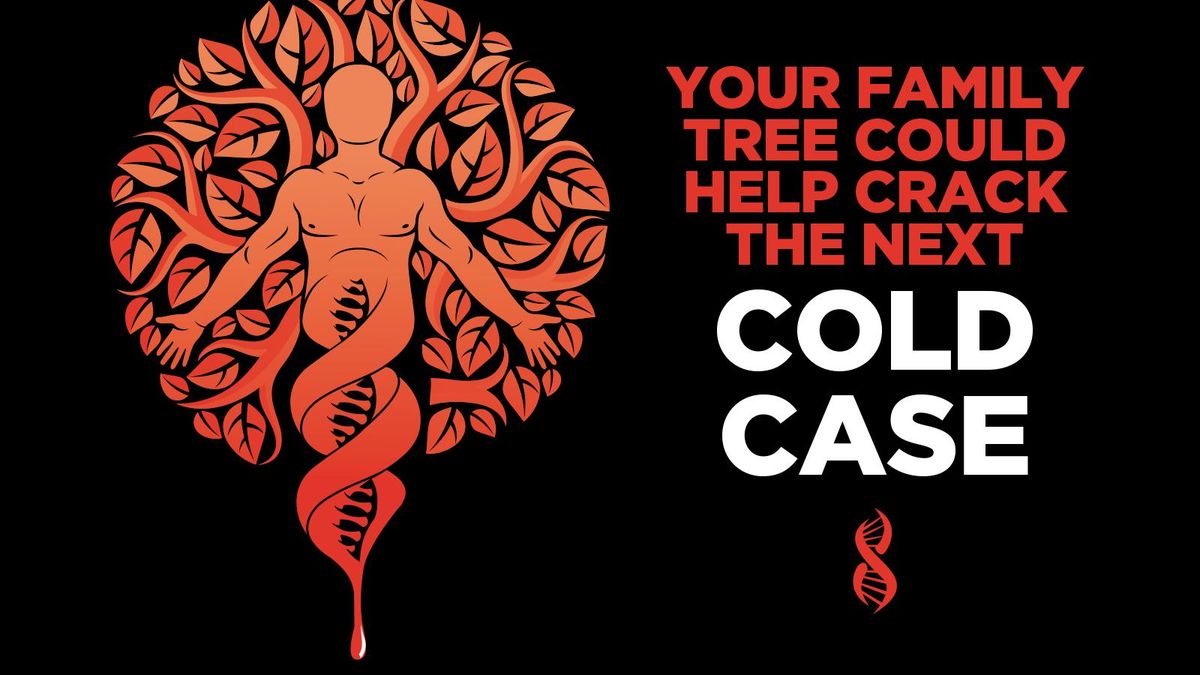 A cold case murder trial in Snohomish County will be the first to include genetic genealogy as an investigative tool as law enforcement embraces technology to solve crimes.
The double-homicide trial of William Earl Talbott II, who is accused of the 1987 killings of Jay Cook and Tanya Van Cuylenborg, will be closely watched by cold case investigators, prosecutors and defense attorney across the country. And that includes the Inland Northwest, where Coeur d'Alene and Spokane police say they are interested in watching as new technology is used to try to win a murder conviction.
Snohomish County investigators exhausted all conventional resources investigating the 1987 killings, said Shari Ireton, a spokeswoman for the Snohomish County Sheriff's Office.
Still determined to find answers for the victims' families, they explored a new approach: submitting crime scene DNA to Parabon Nanolabs to develop a composite image of the suspect.
"We released those to the public of a possible suspect at ages 25, 45 and 65," Ireton said. "We did a press conference, and we sent that out to see if we could get any hits from the community."
At the time, Parabon offered a service called Snapshots, which used microarray technology to build a fine-tuned sketch. CeCe Moore, chief genetic genealogist with Parabon, said the advantage to microarray technology – as opposed to the technique commonly used in law enforcement labs – is that it is able to identify 850,000 genetic markers, as opposed to 20.
A database cracks open
A few weeks after release of the sketch, Moore approached Snohomish investigators with an offer: genetic genealogy services. The company had started using the GEDMatch database – a resource in which people can upload DNA results.
Moore asked Ireton if Snohomish wanted to try it.
The Golden State Killer case had opened the floodgates as law enforcement had used GEDMatch to analyze crime scene samples. Following the high-profile case of Joseph James DeAngelo, GEDMatch changed its terms of service, allowing users to opt out of law enforcement's purview, Moore said.
"If they're not comfortable with that, then they can remove their data or privatize it," Moore said. "23andMe and AncestryDNA are not cooperating with law enforcement and are not allowing access into their database."
Once the change was made, Moore decided the time had come to offer genetic genealogy to law enforcement. Talbott's DNA was Parabon's first case.
"We knew that the likelihood of a match coming up would be pretty slim, but lo and behold, it came back with that positive match," Ireton said.
The Golden State Killer case proliferated the fear that submitting DNA to ancestral kits – such as 23andMe or AncestryDNA – would allow those companies to turn over a person's DNA profile to law enforcement.
"The public impression is wrong," Moore said. "If you spit in the tube, mail it into AncestryDNA or 23andMe, we are not going to have access to your DNA. People can participate in consumer genetics without their DNA being used for law enforcement purposes."
About 26 million people have used ancestral kits. Of those, about 1.2 million have uploaded their data to GEDMatch, Moore said.
An investigative tool
The crime scene DNA in the Talbott case had a hit with DNA submitted by Talbott's second cousin and a half first cousin. But the two in the database weren't related genetically.
"Their tree had to converge somehow and lead to him," Moore said. "I found an obituary that tied the two families together and there was a marriage between those two family trees."
The product of the marriage was four kids: three daughters and one son – William Earl Talbott II.
With this information in hand, Snohomish County approached the cousins for a DNA sample that would independently confirm these results, and the cousins consented.
"My understanding is that they don't know (Talbott) very well …," Ireton said. "They just had no idea, and they were very cooperative."
After the DNA was independently confirmed, the cold case got interesting.
Police tailed Talbott for weeks, hoping to get a sample of his DNA. Finally, a cup blew out of his car, and police retrieved it.
"Most of the work we do is pretty boring," Ireton said. "It's not like Hollywood, but for a few weeks it did feel pretty exciting, new and cutting edge."
A misunderstanding behind genetic genealogy is that police departments can make arrests based solely on the findings. Moore said the purpose of their services is to provide an investigative tool, and she warned that law enforcement should never make arrests on Parabon's results.
"We provide a highly scientific tip that points the investigators in the right direction, and then they have to build a case the way they would traditionally," Moore said.
New avenues
Coeur d'Alene police Capt. Dave Hagar said his department will always pursue any tool that could lead to an arrest, but said it does not have any cases that could benefit from this technology.
"If we had the opportunity and we had something, a DNA source that we didn't know who it was from and this is being accepted and we can verify it, it's not something that would be off the table," Hagar said. "We just don't have a test case to send to them."
Spokane Police Department spokesman Terry Preuninger said the department has a similar approach to the technology.
"Because we're the police, we will use what we can use that's lawful and ethical to get evidence," Preuninger said.
Regardless of how the technology plays out in the Snohomish case, Ireton said families finally have answers, if not closure.
"People use that phrase all the time, but that's not true," Ireton said. "You never get over losing a loved one in a violent or unexpected way."
Local journalism is essential.
Give directly to The Spokesman-Review's Northwest Passages community forums series -- which helps to offset the costs of several reporter and editor positions at the newspaper -- by using the easy options below. Gifts processed in this system are not tax deductible, but are predominately used to help meet the local financial requirements needed to receive national matching-grant funds.
Subscribe now to get breaking news alerts in your email inbox
Get breaking news delivered to your inbox as it happens.
---