Spokane Symphony's 2019-20 season features Masterworks, Holiday Pops with Vanessa Williams, and more movies No matter who programs each Spokane Symphony season, the focus is always on the performers and the patrons.
With music director Eckart Preu leaving this spring, the responsibility of programming the 2019-20 season fell largely to executive director Jeff vom Saal.
"We very much design every concert to satisfy the existing audience, to have new audiences, to feature soloists and feature the orchestra," vom Saal said.
General manager Daniel Cotter (clarinet and E-flat clarinet) and director of artistic administration and personnel manager Bethany Schoeff also played a big part in designing the season. It will feature series patrons know and love – like Classics (which has been renamed Masterworks), Pops and "The M Show" – plus seasonal delights like "The Nutcracker" with Santa Barbara's State Street Ballet, "Harry Potter" Halloween and Beethoven's Ninth to ring in the new year.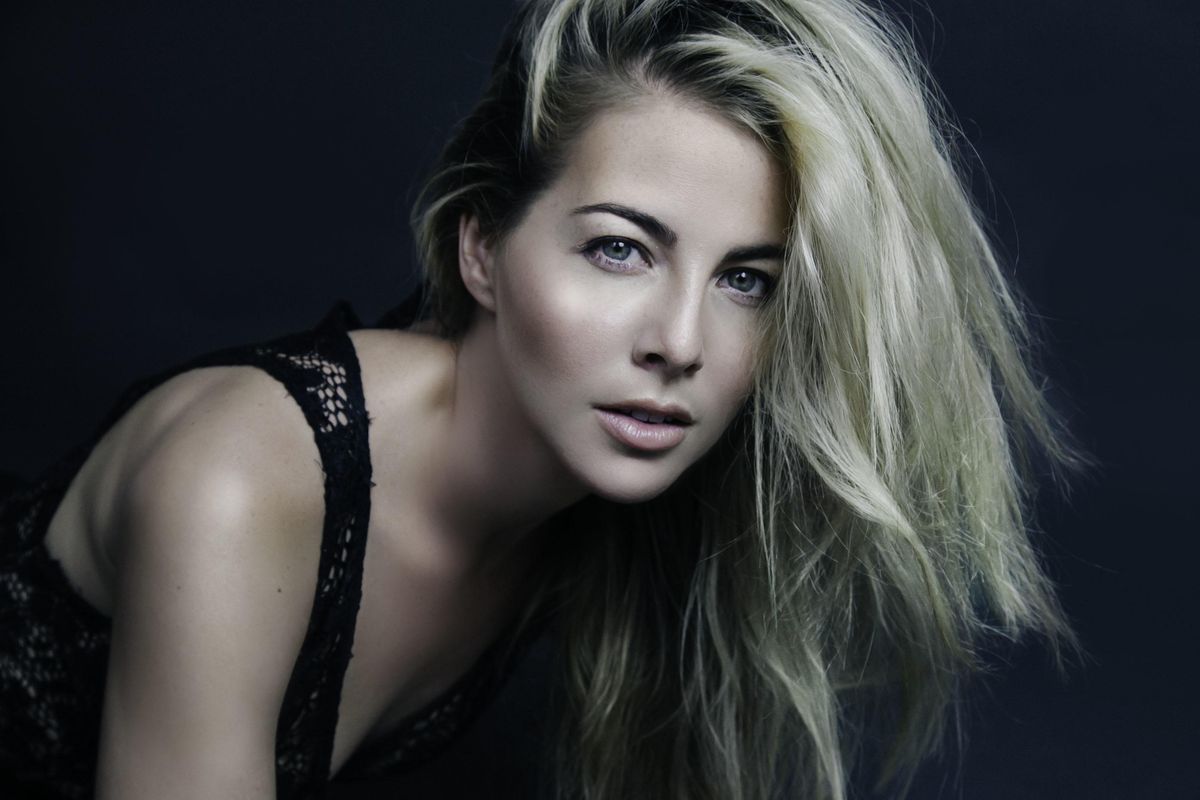 But vom Saal, Cotter and Schoeff, using input from audiences, have also programmed a few new performances that should excite returning patrons and entice new symphony fans, like Coffee and Classics, during which patrons can sit in on rehearsal, and the Movies and Music Series, which features screenings of "The Nightmare Before Christmas," Pixar in Concert and "Star Wars: A New Hope," all with live accompaniment.
"I think the repertoire is really compelling and exciting for the existing audience, for a new audience, if you've never been before," vom Saal said. "There's really fun stuff. There's not much in here that won't get anybody excited. Every single concert should be really, really great."
Masterworks Series
With a new music director, vom Saal decided it was the right time for a name change. What has been known as Classics is now known as Masterworks.
For one thing, the name is an industry standard. For another, vom Saal feels like the new name gives patrons a better idea of what the series entails.
" 'Classics' to me convey the classical era, which is a very specific time," vom Saal. "Masterworks seems a little broader to me."
Also new this season, those 17 and younger can attend any and all Masterworks concerts for free.
"We're a community organization and I take that very seriously, about making sure our values are consistent with those of the community," vom Saal said. "There should be no reason not to go. Just come. We're here for the community. It's our job, our obligation."
The Masterworks concerts will be conducted by the new music director, unless otherwise noted.
Sept. 14-15: "American Rhythms" with guest pianist William Wolfram. Featuring John Adams' "Short Ride in a Fast Machine," George Gershwin's "Rhapsody in Blue" and "I Got Rhythm," and Aaron Copland's Symphony No. 3. Celebrate the new music director's first season with the Opening Night Gala at the Historic Davenport Hotel before the concert on Sept. 14. Gala tickets are $150.
Oct. 5-6: "Garden Romance" with guest guitarist Robert Belinic. Featuring Dmitri Shostakovich's Jazz Suite No. 2, Waltz No. 2, Erik Satie's Gymnopédies No. 1 and 3, Joaquin Rodrigo's Concierto de Aranjuez and Wolfgang Amadeus Mozart's Symphony No. 40.
Oct. 19-20: "Soviet Transcendence" with guest cellist Joshua Roman, who spent two seasons as principal cellist of the Seattle Symphony. Featuring Arvo Pärt's "Trisagion," Shostakovich's Cello Concerto No. 1 and Sergei Prokofiev's Symphony No. 3.
Nov. 16-17: "50th Anniversary of the Moon Landing" with conductor Roger Kalia, the Spokane Symphony Chorale and "Science and Symphony" films from José Francisco Salgado, an Emmy-nominated astronomer, originally done in collaboration with the Chicago Sinfonietta. Featuring Benjamin Britten's "Young Person's Guide to the Orchestra," John Esctacio's "Solaris," Claude Debussy's "Clare de Lune," Hector Berlioz's "Around the Earth in 90 Minutes" and Gustav Holst's "The Planets."
"It's nice because it gives us a nice entry point to STEM," vom Saal said about the concert. "I have to imagine that being the 50th anniversary of the moon landing, there's going to be stuff happening in the schools. There should be. We want to tie into stuff that matters. We want to do a good job working with the schools on material that will hopefully resonate."
Jan. 18-19, 2020: "Beethoven's 250th Birthday" with guest violinist Augustin Hadelich, one of the world's foremost violinists, according to vom Saal, and conductor Mark Russell Smith, who recently conducted the symphony in its performance of "Indiana Jones and the Raiders of the Lost Ark." Featuring three pieces by Ludwig van Beethoven: Egmont Overture, Violin Concerto and Symphony No. 7.
Vom Saal hinted at a variety of other Beethoven-related activities and concerts to come in 2020.
Feb. 8-9, 2020: "Music for Valentine's Day" with the Spokane Symphony Chorale and guest trumpeter Allen Vizzutti. Featuring Debussy's Nocturnes, Henri Tomasi's Concerto for Trumpet and Maurice Ravel's "Daphnis et Chloé."
Feb. 29-March 1, 2020: "Appalachian Spring" featuring guest clarinetist Stephen Williamson and conducted by Morihiko Nakahara. Featuring Philip Glass's Overture for 2012, Gershwin's "American in Paris," Copland's Clarinet Concerto and "Appalachian Spring," and Leonard Bernstein's Prelude, Fugue and Riffs.
March 28-29, 2020: "Russian Passions" with guest pianist Joyce Yang. Featuring Igor Stravinsky's Divertimento from "The Fairy's Kiss," Sergei Rachmaninoff's Rhapsody on a Theme of Paganini and Pyotr Ilyich Tchaikovsky's Symphony No. 6, "Pathétique."
April 18-19, 2020: "Monumental Grandeur" featuring concertmaster Mateusz Wolski. Featuring Richard Wagner's "Ride of the Valkyries," Tchaikovsky's Violin Concerto and Anton Bruckner's Symphony No. 9.
May 2-3, 2020: "Mahler's Resurrection" featuring guest soprano Sarah Shafer and the Spokane Symphony Chorale. Featuring Gustav Mahler's Symphony No. 2, "Resurrection."
Coffee and Classics Series
Enjoy complimentary coffee and pastries, then sit in during a Saturday morning open rehearsal. Doors open at 9 a.m. and rehearsal begins at 10 a.m. and ends at 12:30 p.m. with a 15-minutes intermission. This season's Coffee and Classics concerts are "Soviet Transcendence" (Oct. 19), "Beethoven's 250th Birthday" (Jan. 18, 2020) and "Russian Passions" (March 28, 2020).
"It's a way to see a little bit of the inside work of the orchestra," vom Saal said.
Mini-Series
Chamber Soirée: Soirée on the Stage: This season, the Chamber Soirée performances are moving from the Historic Davenport Hotel to the Fox stage. Guests will be seated at a table on the stage, giving them a view of the auditorium. Coffee and dessert are included with each ticket purchase, and a selection of premium wines are available for purchase by the glass. $150 for table seating with coffee and dessert.
"We think that is a really unique and wonderful place to demonstrate the artistry and excellence that we are so proud of from our musicians," vom Saal said.
Fall Soirée is Sept. 24-25; Valentine's Soirée is Feb. 11-12, 2020; and Spring Soirée is March 31-April 1, 2020.
Chamber Soirée: Soirée at Rockwood: This season, the Chamber Soirée series will also be at the Rockwood South Hill Events Center, 2903 E. 25th Ave. Three-concert series: $54 general admission.
"It gets to the whole notion that we are a community organization and while an abundance of our activities occur within the Fox, we want to be outside too," vom Saal said.
Fall Soirée is Oct. 9; Valentine's Soirée is Feb. 13, 2020; and Spring Soirée is April 2, 2020.
Baroque Series: Hear some of the most popular pieces from the Baroque period, conducted by the music director designate. The concert will be Dec. 14-15 and March 14-15, 2020. Two-concert series: $45 general admission. Saturdays, 7 p.m.: Westminster Congregational United Church of Christ, 411 S. Washington St. Sundays, 3 p.m.: Spokane Valley Church of the Nazarene, 15515 E. 20th Ave., Spokane Valley.
Arbor Crest Sunset Symphony: Symphony patrons 21 and older can join conductor Nakahara at Arbor Crest Wine Cellars, 4705 N. Fruit Hill Road, Spokane Valley, for a summer soirée on Aug. 7 and 14. There will be wine and food options available for purchase, or bring your own picnic. Lawn seating: $30; table seating: $75.
The M Show: Join Wolski at the Knitting Factory, 919 W. Sprague Ave., as he combines music, mayhem and mystery for an evening of classical and pop music, comedy and science. The shows are Jan. 10-11, 2020 and May 21-22, 2020. Standing: $37.50, two-top standing table: $54, VIP table: $90.
Pops
When planning the Pops series, vom Saal and team look for artists who will work well with the orchestra while not overshadowing the symphony.
"Somebody that satisfies the flavor profile of our existing Pops audience and also might expand it a little bit," vom Saal said.
Nakahra will conduct the Pops concerts.
Sept. 28: "James Bond: The Music." Broadway stars Hugh Panaro, best known as the Phantom in "The Phantom of the Opera," and Morgan James, a performer in Postmodern Jukebox, headline this show, which features hits from Bond films like "Goldfinger," "Live and Let Die," "Diamonds are Forever" and "Skyfall."
Nov. 9: "A Celebration of Veterans" is a musical salute to all branches of the armed forces that includes patriotic tunes and popular songs from World War I to the present day. The program will include songs from the Andrew Sisters; Peter, Paul and Mary; and Bette Midler. Veterans are encouraged to come in uniform.
Dec. 21-22: "Holiday Pops with Vanessa Williams." Actor/singer Vanessa Williams will perform songs from her two Christmas albums, "Star Bright" and "Silver & Gold," and other festive songs. Santa is known to make an appearance during "Holiday Pops."
"The hope there is to really amplify energy around 'Holidays Pops' itself because it's a little challenging to keep it fresh every year," vom Saal said of Williams' performance. "This should be exciting."
Feb. 1, 2020: Cherry Poppin' Daddies. Eugene, Oregon's Cherry Poppin' Daddies has been making people swing since forming in 1989. The ska/funk band's new album "Bigger Life" is due to be released on June 14. The band released "Gym Rat," the first single from the album, on March 12.
This concert marks the first time Cherry Poppin' Daddies is performing with a symphony. As such, the band's music has not yet been arranged for symphonies, so the symphony's assistant principal second violinist David Armstrong is writing the scores.
"We're working on advancing the artform in the industry," vom Saal said.
The conductor for this show will be announced later.
March 7, 2020: Eileen Ivers. Celebrate St. Patrick's Day with fiddler Eileen Ivers, who has been called the "Jimi Hendrix of the violin" by the New York Times. Ivers is a nine-time All-Ireland Fiddle Champion, star of "Riverdance" and founding member of Celtic supergroup Cherish the Ladies.
May 9, 2020: "Prohibition" featuring guest trumpeter Byron Stripling. Travel to the cabarets and speakeasies of 1920s New York, Paris, Berlin, London and Atlantic City with songs from the likes of Rudy Vallee, Josephine Baker, Kurt Weill and King Oliver. The show will also feature vocalists and vintage photos and videos. "Prohibition" is suitable for all ages, though the show contains imagery and themes of an adult nature.
Specials
Oct. 26-27: "Ancient Tales of Magic: Music of 'Harry Potter' and Other Halloween Favorites." Join Nakahara in the symphony's annual Harry Potter show. The concert will feature music from the films as well as musical tales of wizards, witches, Muggles and other magical creatures. Patrons are invited to dress up in costume and participate in pre-concert activities.
Dec. 5-8: "The Nutcracker" with State Street Ballet. Welcome the holiday season with a performance of E.T.A. Hoffman's story of "The Nutcracker," featuring, for the ninth year, dancers from the Santa Barbara-based State Street Ballet and more than 75 local dancers. Nakahara will conduct, and State Street's Rodney Gustafson is artistic director.
Dec. 31: New Year's Eve with Beethoven's Ninth. The music director designate and the Spokane Symphony Chorale will carry on the tradition Preu began, ringing in the new year with a performance of Beethoven's Ninth, "an exhilarating testament to the human spirit."
Movies and Music Series
After a sold-out screening of "Indiana Jones and the Raiders of the Lost Ark," the symphony is bringing movies back to the Fox in a big way. While watching the films on the Fox's new 20-by-40-foot screen, enjoy live soundtracks performed by the symphony as conducted by Nakahara.
"This is about broadening our audience," vom Saal said. "I'm super proud of what we are doing. I think we are leading the way."
Nov. 23-24: "The Nightmare Before Christmas," the Tim Burton film featuring a score by Danny Elfman.
Jan. 25-26, 2020: Pixar in Concert, featuring montages of clips from Pixar films, including the "Toy Story" films, "The Incredibles," "Up," "Cars," "WALL-E," "Finding Nemo" and "Brave." The show includes scores by Randy Newman, Patrick Doyle, Thomas Newman and Michael Giacchino.
March 21-22, 2020: "Star Wars: A New Hope" in Concert. Listen to the John Williams' score live while watching the first film in the "Star Wars" saga on the big screen. There will be pre-concert activities 90 minutes before the show.
Take 5 Series
The Spokane Symphony also offers customizable packages for those who can't make it to every concert. Purchasing either package makes you a symphony subscriber, able to enjoy the perks of subscription. Seat locations will vary.
The Take 5 package allows patrons to choose five Masterworks concerts and up to two Pops concerts. This package is $10 more if you include Holiday Pops.
The less expensive Classical 5 package allows patrons to choose five Masterworks concerts, which may not be exchanged for Pops concerts.
---