Sports
Grip on Sports: Doug Baldwin's insights will be missed as the Seahawks' roster continues to evolve
Fri., May 10, 2019 A GRIP ON SPORTS • Remember when the Seahawks won the Super Bowl that one year? And went back the next? Good times. Those times are almost over, a point punctuated with authority yesterday.
••••••••••
• Russell Wilson. Justin Britt. Bobby Wagner. K.J. Wright.
Those are the Seahawks remaining on their roster from the team that lost Super Bowl XLIX four years ago.
Four years, four players. Times have changed. The team has changed.
A couple of the bigger changes occurred yesterday, when the team released Kam Chancellor, a move everyone knew was coming for more than a year, and Doug Baldwin, something unheard of nine months ago.
Baldwin has been the Hawks' best receiver almost since the day he walked on their practice field in 2011, an undrafted free agent out of Stanford. Heck, last season, one marred by injuries that would ultimately spell the end of his career at 30-years-old, he caught 50 passes for 618 yards and five touchdowns.
Nowhere near his best – he caught 94 passes in 2016 and a league-leading 14 touchdowns in 2015 – but still productive.
Yet it was his last go-round. That became clear in the offseason as the news filtered out he had undergone three surgeries and Pete Carroll, ever the optimist, was not optimistic Baldwin would be back.
Injuries are part of the game, but this time they took the heart of the Hawk offense with them.
Baldwin wasn't the team's best player – that's either Wilson or Wagner – but he was its conscience. Always articulate, he was able to speak for a team that, since its back-to-back Super Bowls, has been reworked and refurbished. As key players left, as the locker room dynamic changed, Baldwin was not only a touchstone to the past, he was the voice of the future. He understood the nature of the game, the nature of the interactions between players and management, and the connection between the game and society at large.
You may not have agreed with what he said, whether it be about football or our current social climate, but you had to admit he was thoughtful and, for the most part, well-reasoned. He was also willing to not just talk, but take action. To engage with others of different views or opinions and try to find a common ground.
He was the voice of his generation in Seattle. And now that voice has lost some of its volume.
Make no mistake. Baldwin was worth listening to, but his thoughts were magnified by his stature as a football icon. It gave him a soapbox to stand above the crowd.
Yet don't underestimate his ability to stay relevant. He's not going to fade away, his message isn't going to peter out, even if football is no longer the main conduit. He'll find a way to make himself heard. And that's a good thing.
•••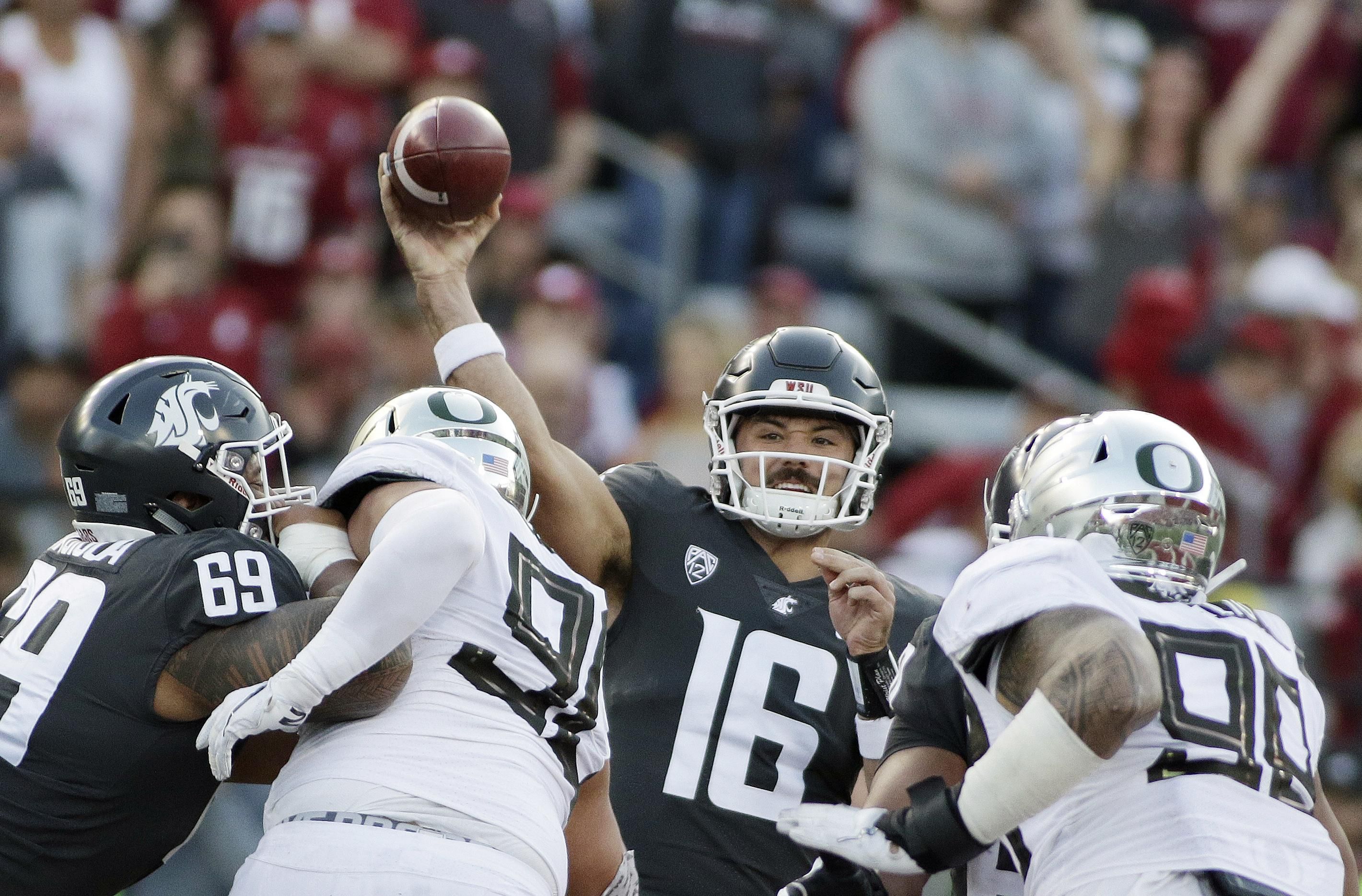 WSU: Kyle Smith wasn't able to attract big man Kenny Kuany, as the Australian decided to attend California. Theo Lawson has that story. … Gardner Minshew signed with the Jaguars yesterday, as the team also cut a veteran quarterback. … Elsewhere in the Pac-12, high school football in Arizona, at the top end, has improved immensely. Those players, however, aren't staying home. … The Wildcats are still trying to figure out who their backup quarterback will be. … Colorado's players are still trying to figure out Mel Tucker's message. …  The fallout from the basketball corruption trials seems a little less intense than one might have expected. … A local high school graduate is having more of an impact on Oregon State baseball.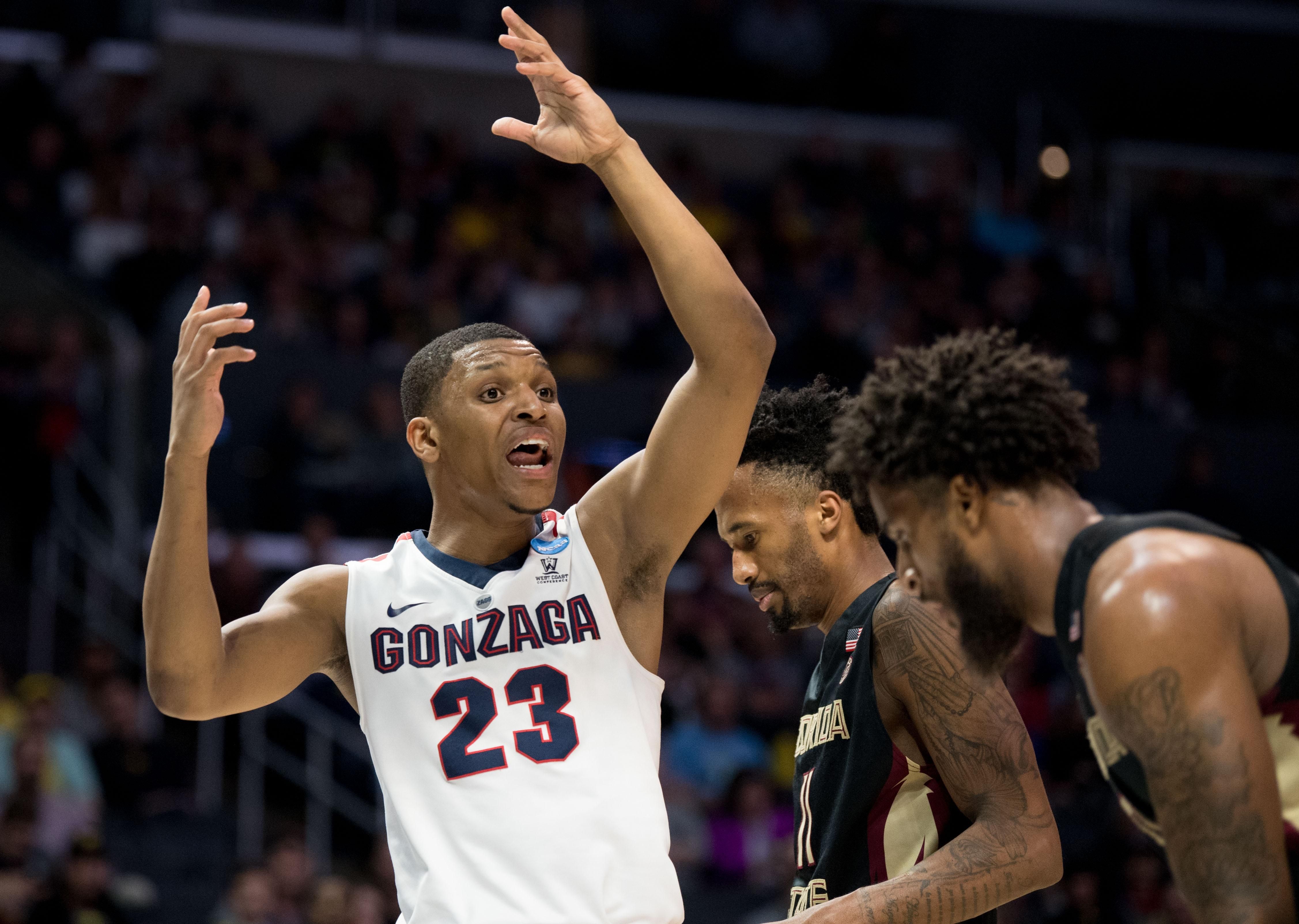 Gonzaga: If you were holding out hope Zach Norvell Jr. would return for another season at GU, move on. He has. Jim Meehan has more in this story. … Larry Weir has some Gonzaga basketball thoughts in the latest Press Box pod. … A North Central High graduate is helping the baseball team as it contends for the conference title. Ryan Collingwood shares the story of Alex Jacob in his latest college baseball notebook. … Around the WCC, BYU cut a recruit loose.
Preps: Thursday was a busy playoff day, with roundups from action in baseball, softball and soccer. … Ryan was at the GSL track and field district qualifier yesterday.
Mariners: Mike Leake pitched well. Just not well enough considering the M's lack of offense. … Dee Gordon left the 3-1 loss to New York after being hit in the hand. There might have to be a roster move today. … What do we know about the Mariners now? … There was some interesting pictures coming out of New York after Yusei Kikuchi's start. … Gene Warnick has his Out of Right Field summary.
Seahawks: Baldwin and Chancellor were cut due to their injuries. Chancellor will never play again. Will Baldwin? … Ziggy Ansah, the day after. … The Hawks signed a couple free agents.
•••       
• It is Friday, isn't it? And Sunday is Mother's Day, right? Better figure out your plan, and figure it out quickly. Time's a wasting. Until later …
Local journalism is essential.
Give directly to The Spokesman-Review's Northwest Passages community forums series -- which helps to offset the costs of several reporter and editor positions at the newspaper -- by using the easy options below. Gifts processed in this system are not tax deductible, but are predominately used to help meet the local financial requirements needed to receive national matching-grant funds.
Subscribe to the sports newsletter
Get the day's top sports headlines and breaking news delivered to your inbox by subscribing here.
---