News > Education
Spokane Public Schools board of directors could see multiple new faces as position terms come to end
Fri., May 10, 2019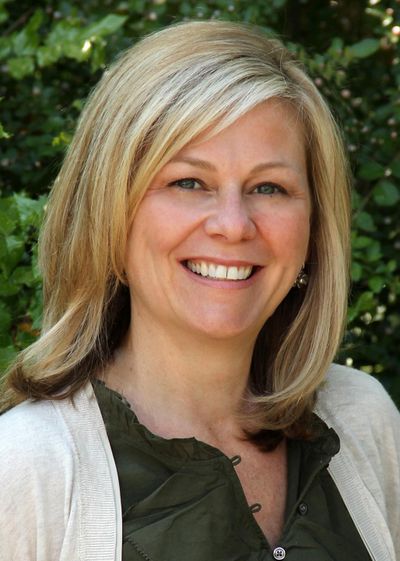 By the end of the year, there will be at least one new face on the Spokane Public Schools board of directors.
Deana Brower, who has served since the fall of 2011, said this week that she will not seek re-election in November.
"It has been privilege and an honor to serve our community as a School Board Director in Spokane Public Schools for the past 7 1/2 years," Brower said in response to an email from The Spokesman-Review.
Added Brower: "I will forever be grateful to the many community members who shared their hopes and dreams, as well as their appreciation and disappointments."
The terms of board president Sue Chapin and Brian Newberry also expire in November, though it's unclear whether they intend to seek re-election.
The candidate filing period begins Monday and ends Friday. All board positions in Spokane Public Schools are at-large, with six-year terms.
A former secondary teacher for 12 years, Brower was elected to the board in 2011 at Position 5. In 2017, she won the election to finish out the last two years of Bob Douthitt's term, who had resigned.
Brower added that she was "particularly proud of the strides we made to increase our graduation rate, implement full-day kindergarten, and expand scratch cooking in our schools."
However, Brower said, "November is still several months away and my passion for education in our community remains unwavering."
Newberry responded by saying would announce his plans next week.
The former commander of Fairchild Air Force Base's 92nd Air Refueling Wing was appointed in September 2017 following the resignation of Paul Schneider, whose original term ends in 2021.
Therefore, Newberry's position carries only a two-year term.
Chapin, a board member since 2007, is nearing the end of her second six-year term. She did not respond to the S-R email.
The terms of board members Jerrall Haynes and Mike Wiser expire in 2021 and 2022, respectively.
In the Mead School District, all three board members with expiring terms – Bob Olson, Denny Denholm and Dorcas Wylder, said they plan to seek re-election.
Local journalism is essential.
Give directly to The Spokesman-Review's Northwest Passages community forums series -- which helps to offset the costs of several reporter and editor positions at the newspaper -- by using the easy options below. Gifts processed in this system are not tax deductible, but are predominately used to help meet the local financial requirements needed to receive national matching-grant funds.
Subscribe to the Coronavirus newsletter
Get the day's latest Coronavirus news delivered to your inbox by subscribing to our newsletter.
---