News > Spokane
Nicole Chung's enlightening story on adoption takes center stage Tuesday with Northwest Passages at Bing
Sat., May 11, 2019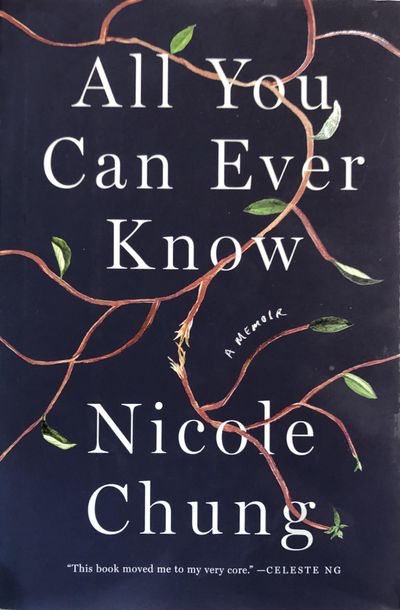 Full disclosure: I am an adoptive parent.
It is a phrase that I never thought was all that important. I am a parent. I've always thought that was the important part, and how I got the title wasn't relevant – birthing a child, adopting a child, you have no idea where the universe has your child until they show up – either in your uterus or already born.
Nicole Chung's memoir, "All You Can Ever Know," weaves those words of her adoptive family into her birth story. Those are words I've used when explaining what I know of the backstory of our kids. And our children aren't Korean American. They look just like us. That's why this book from an adoptee perspective is important.
Every child wants to know where they belong, and it is a very different thing to feel like you belong when you don't look like the rest of your family. This memoir tells that story, and more.
Chung's book is as poignant as it is enlightening, and as sad as it is exciting. Race plays an important part in her origin story, including the advice to "assimilate" and everything would be all right.
I have always read adoption stories from the perspective of the family, or from resources to support adoption. While this story does have a positive ending, it is by no means a fairy tale. Chung writes about her sister Cindy's separate adoptive life. The two would meet after Chung hired a "birth angel" to track down her genetic family. She was 27 and starting her own family.
Chung writes in such an unwavering way of discovering her biological sister and budding relationship with her biological family, I found myself wondering about her (adopted) family's reaction.
Life is complicated, and being adopted adds another level of complexity. There is no straightforward, easy adoption narrative. There is no "one size fits all," or one that makes it "for the best."
This powerful book does emphasize that finding the truth and living with it, while difficult, is honest, real – and that is all you can ever know.
Local journalism is essential.
Give directly to The Spokesman-Review's Northwest Passages community forums series -- which helps to offset the costs of several reporter and editor positions at the newspaper -- by using the easy options below. Gifts processed in this system are not tax deductible, but are predominately used to help meet the local financial requirements needed to receive national matching-grant funds.
Subscribe to the Coronavirus newsletter
Get the day's latest Coronavirus news delivered to your inbox by subscribing to our newsletter.
---