Sports
Grip on Sports: It may only be Monday, but there is a lot to look forward to this week
Mon., May 13, 2019, 7:06 a.m. A GRIP ON SPORTS • Please, can it be the weekend again? The upcoming week, with the PGA Championship being held in New York, and the weekend, with the Preakness being held in Baltimore, will at least have some national sports news. This past weekend? It was a void as empty as the space between galaxies.
••••••••••
• At least we have the Mariners, am I right? And, if you are so inclined, the NBA playoffs, which still include a Pacific Northwest team. Just because that Pacific Northwest team is the one Washington-folk were indoctrinated into hating for a few decades doesn't diminish the fact the Trail Blazers aren't playing well, led by a couple guards from out-of-the-way places.
• The M's are playing about as well as we expected them to play all year. The hot start was an anomaly, we can see that now. As was their relatively healthy roster. Yesterday, the team put Felix Hernandez on the 10-day injured list, meaning he won't pitch for a couple weeks.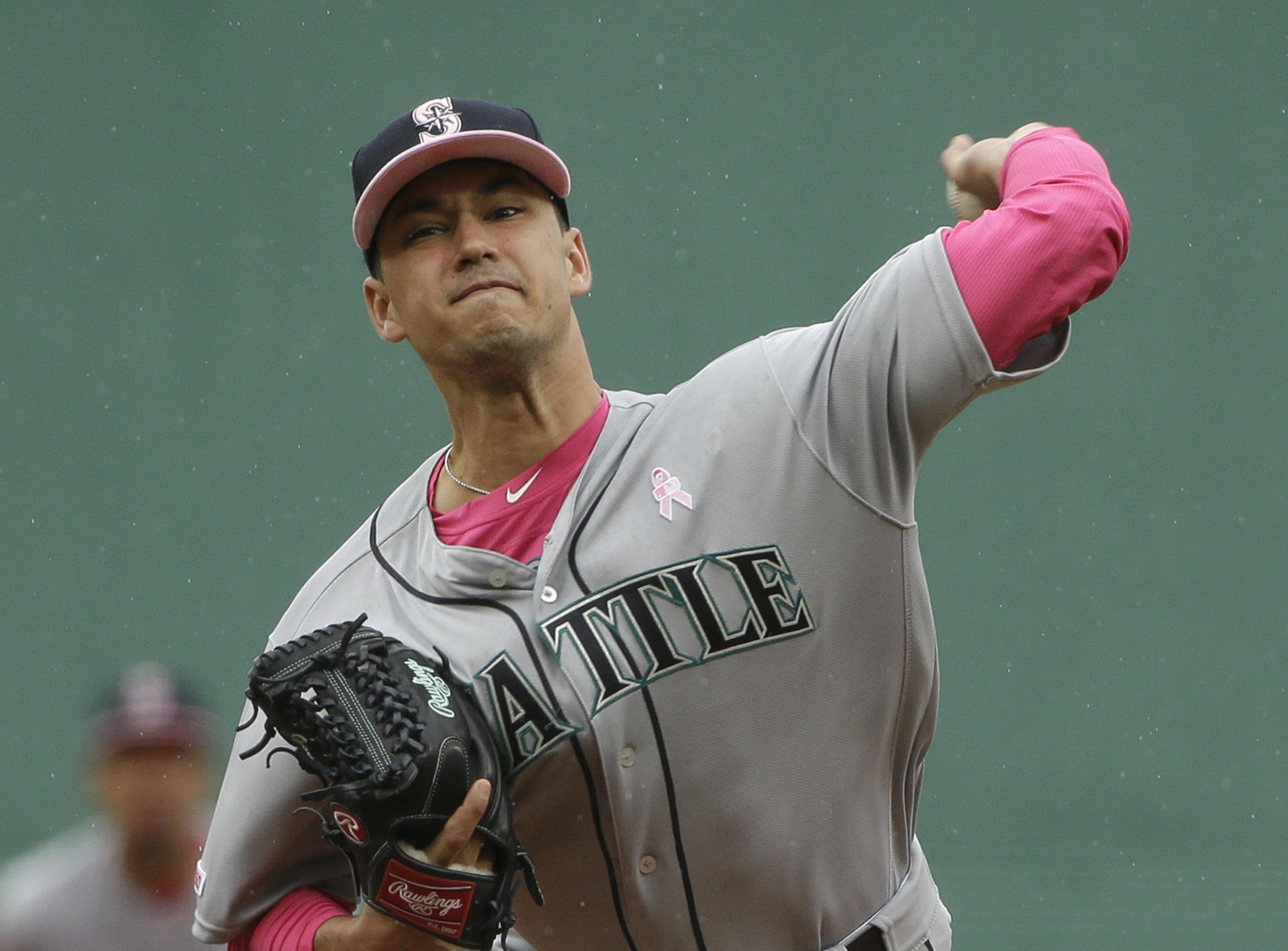 That's the least of their worries.
This is a franchise in free fall. The pitching, especially the bullpen, is full of holes – up until yesterday, pretty much, Gonzaga graduate Marco Gonzales was the exception – and the power is only on occasionally these days. But, as we've detailed before, we are good with it.
The M's are breaking a few dishes this year in the hope of buying a new set that lasts down the road. Sure, there will be some shards to deal with, but hopefully in a couple seasons everyone will sit down at the dinner party and ooh and aah over the Mariners' place settings.
• That was a pretty convoluted metaphor, wasn't it? Get over it. I'm still burned up over "Game of Thrones" last night. (See what I did there?)
Actually, unlike most of Twitterdom (or is it "Twitterdumb?"), I enjoyed TV's most-recent must-see moment of the century. It seemed appropriate. It is based on a series of books entitled "A Song of Ice and Fire" after all. There was ice last week. Fire this one.
• If you don't think professional athletes are just like us, then you haven't been paying attention. Aaron Rodgers played one of the thousands killed in the GOT episode last night – yep, he had a cameo – and the Seahawks' Doug Baldwin seemed to announce his retirement last night using a GOT-inspired meme on Twitter.
You know the one I'm talking about? The Jon Snow one. You know, with "my watch has ended" or something like that. It seemed pretty clear Baldwin was saying he's not coming back to play. Or that his Rolex isn't working anymore. You know, just like the rest of us.
• Back to sports. As I sit here typing away, I'm wondering if Kawhi Leonard's game-winning shot is still bouncing on the Toronto rim. Talk about a shooter's touch. And softer-than-a-down-pillow rims.
Did someone from the maintenance staff pull up a ladder during the final timeout and loosed a bolt or two? It's not often you see a shot from that angle, from that distance, hit as softly as it did. Who knew Canadian basketball teams were that lucky?
• The only constant in the world is change, right? Which makes this upcoming week consistent, or something like that. The PGA Championship, played in August as long as I can remember, moves from that late-summer month to mid-May, a fallow time in golf for most of my life.
With the moves comes a little of a crapshoot, as far as the weather is concerned. This year's PGA is being held on Long Island, at Bethpage Black. When I attended the U.S. Open there in 2007, the once constant I remember was rain. Or maybe mud. They both were in abundant supply.
And that was June. The powers that be in the PGA are really praying for good weather this week, if only to kick off their scheduling gamble on a high note. And, if anyone is up to answering prayers, they would probably want Tiger Woods to win too.
•••
WSU: Emmanuel Wells sprinted into the best Cougar performance at the Pac-12 track meet.
Gonzaga: The baseball team completed a non-conference sweep of Lamar with a blowout win. … Elsewhere in the WCC, the lineup for the conference's baseball tournament has to wait until the end of this upcoming weekend.
Mariners: Are the young middle infielders going to stay with the M's the rest of the season? … After Seattle finished its latest road trip 2-8 and descended deeper into the American League West standings, why not? … Felix Hernandez won't pitch for a while.
Seahawks: Besides Baldwin tweeting his possible retirement message using a Game of Thrones meme, it was pretty quiet on the Hawk front.
•••
• That's it for me today. Now I can get back to reading all the fire-tinged scorn of last night's GOT episode. It's worse than that time when the officials allowed the Rams to deck the New Orleans receiver and move on to the Super Bowl. Both, as we all know, are really nothing more than TV shows. Until later …
Subscribe to the sports newsletter
Get the day's top sports headlines and breaking news delivered to your inbox by subscribing here.
You have been successfully subscribed!
There was a problem subscribing you to the newsletter. Double check your email and try again, or email
webteam@spokesman.com
---