Spokane Community College building $5 million transit center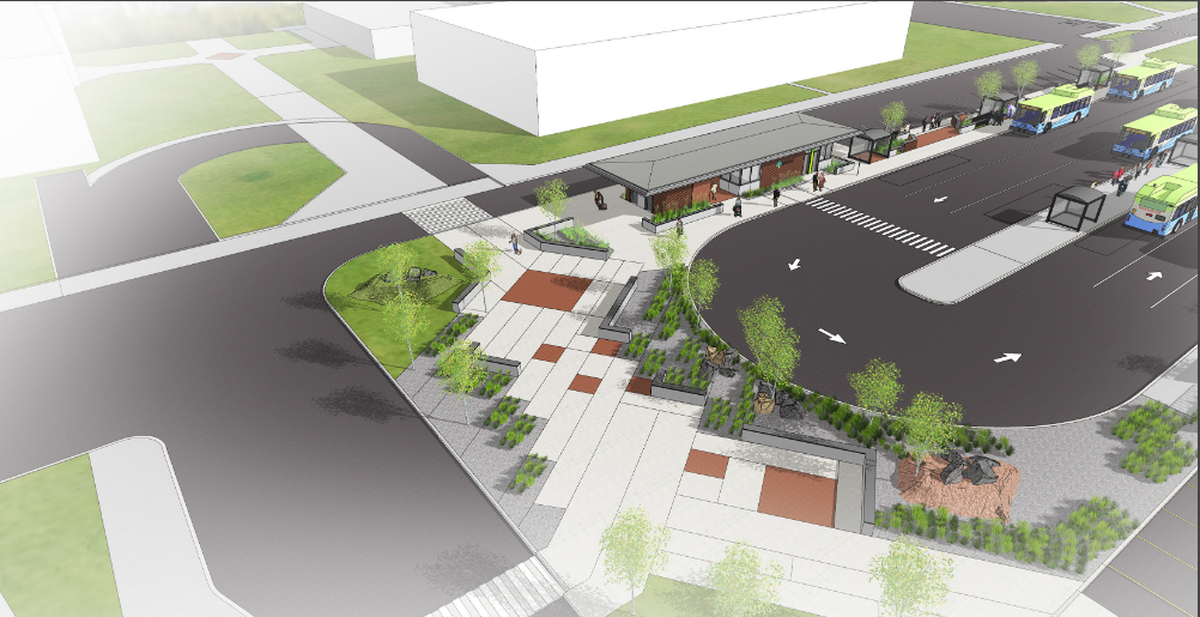 A bigger, relocated transit center is coming to the campus of Spokane Community College, according to permits issued by the city.
The $5 million project will construct the eastern terminus for Spokane Transit Authority's Central City Line, a bus rapid transit route that recently received $53.4 million from the federal government and will begin operating in 2021. The transit hub will continue serving multiple other routes to Spokane Valley, Millwood and other parts of the city of Spokane.
The relocation of the transit center, from its current spot facing Greene Street to one along Mission Avenue, is also related to construction of the North Spokane Corridor, the $1.5 billion freeway that will be elevated over SCCs parking lot adjacent to Greene.
The transit center project also will bring improvements to Mission, reconstruction of the parking lot, a new rider and employee services building, passenger boarding areas, improved pedestrian walkways and connections, real-time bus arrival and departure signage and traffic signal upgrades for bus and automobile coordination.
The project is funded with $2 million from a local sales and use tax approved by voters in 2016 to fund STA's Moving Forward plan, and $3 million from a Washington state regional mobility grant. The project is expected to be completed this fall.
ALSC Architects designed the project. Coffman Engineers was its engineer.
---