Sports
Grip on Sports: It's hard to say goodbye when one of the good ones pass
Wed., May 22, 2019 A GRIP ON SPORTS • A long life comes with one certainty: There will be memories to share. And, if you are lucky, some perspective. There is both today concerning the passing of Randy Burkhart.
••••••••••
• Opening the newspaper in the morning isn't supposed to make you cry. Or be sad, even. But it did both this morning.
All because it contained the news of Burkhart's death last weekend.
John Blanchette did his usual superlative job of recounting the teacher's life in today's obituary and we don't have much to add except personal experiences.
Randy was just an exceptionally nice person, the type of person you run into from time to time in your travels through sports and life. He intersected both, someone I was always happy to bump into in the snacks aisle at our local Albertson's but even more so to see walk onto a court while I was covering a college basketball game.
I met his sons in the market and I got to know him better on the occasional long flight back to Spokane from Phoenix or L.A. during basketball season. Sports writers and referees often ran into each other during their travels and it was always fun to share an exit row with Randy after a long weekend.
We would talk about Pac-10 basketball – or football or the Hawks or M's or, heck, local softball.
And we would talk about folks in Spokane we both knew, either through sports or his real job, education. John captured that part exactly right. Randy was the type of teacher you remembered. I know because more than one person Randy taught told me so.
He was Spokane through and through – John got that right too. Part of the small-town feel we all love encased in a bustling big city.
You were always happy to run into Randy wherever it occurred, and no one would mind if you were late because of it. That won't happen ever again, for anyone. It was worth shedding a few tears over.
• We occasionally get emails here, almost all of which are intelligent, kind and supportive. Lately, we received a few concerning the struggles of Washington State baseball, mainly from folks our age or older who remember the program's glory days.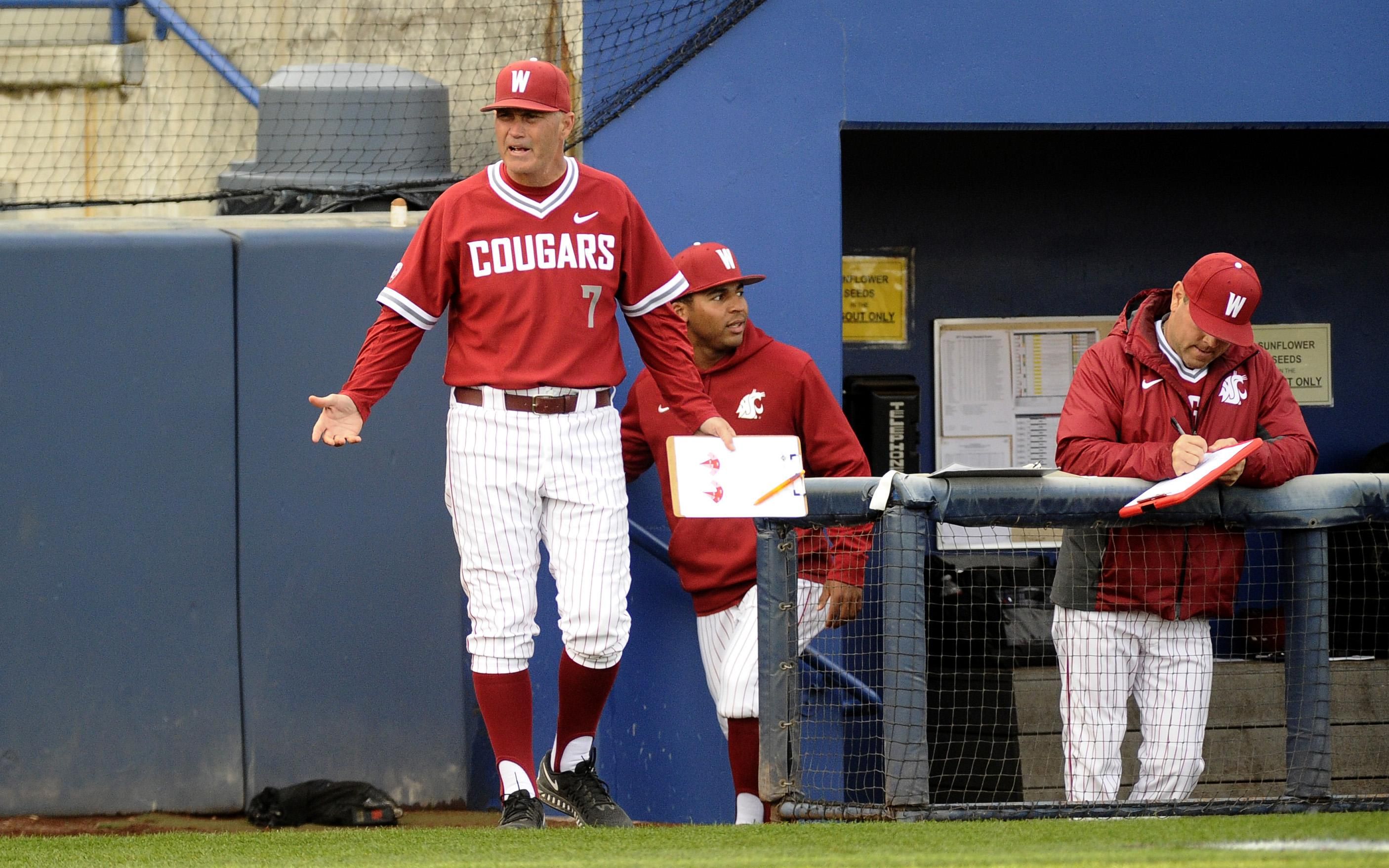 The thrust of the inquiries was simple: Why had it fallen so far and how could it return to glory?
I never really had an answer to either, except to point out college athletics has changed considerably since Bobo Brayton was winning all the time. But if Oregon State and its recent national titles show us anything, it shows it is still possible to have success at cold-weather schools.
That's the pipeline Bill Moos tried to tap when he hired Marty Lees to replace the fired Donny Marbut four years ago. It didn't work.
Lees never worked out in Pullman, for whatever reason. And this season was his worst. So Moos' replacement, Pat Chun, made a change yesterday. He fired Lee with one series left in the season.
Whoever Chun picks to be the next Cougar baseball coach, he'll, hopefully, be able to sell new facilities to prospective recruits. A $10 million renovation of Bailey-Brayton is moving forward. It just didn't come quickly enough to help save Lees' job.
•••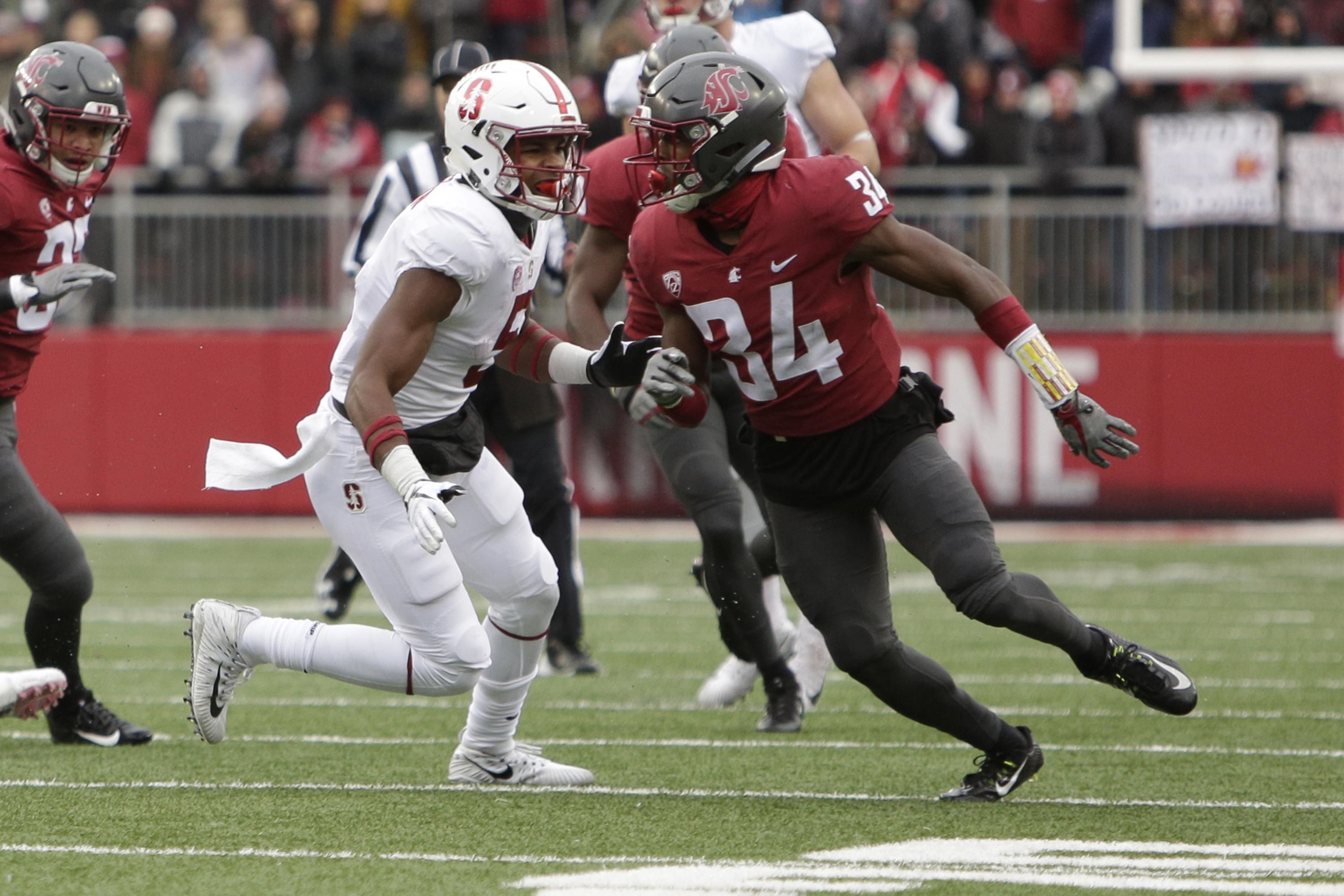 WSU: Lees' firing is the biggest piece of news to come out of Pullman yesterday, and Theo Lawson has the story. But there is more. Two tennis players did something no one else has ever done. … Theo talked with Larry Weir about football and basketball in the latest Press Box pod. … Athlon revealed its preseason All-Pac-12 football picks yesterday. There is one Cougar on the first team. … Elsewhere in the Pac-12, the conference has actually done some good things the past year or so. … But the financial aspect is pretty overpowering. … One of the few really sought-after basketball recruits remaining announced his choice late last night and it was Washington. Yep, Jaden McDaniels will spend next year with the Huskies. … Book Richardson's life is in shatters. … In football news, former UCLA coach Terry Donahue is battling cancer. … Utah has its best chance probably ever to win the Pac-12 title. It's investing a lot to win.
Gonzaga: There was other, more positive college baseball news as well. Ryan Collingwood has a story on the Bulldog's Troy Johnston. The Zags play in the WCC tournament this weekend. … The Bulldogs were really good in composite APR scores throughout their athletic department. Only three other Division I schools were better. … Around the WCC, BYU may have won the regular season baseball crown, but the conference probably will only send its tournament champ to the NCAA playoffs.
Chiefs: Dan Lambert is sticking around as Spokane's coach. He signed a contract extension this week.
Preps: Gonzaga Prep leads the boys' 4A State golf tournament after the first day. Jim Meehan was at The Creek at Qualchan and has coverage that also includes the girls' tournament.
Mariners: Stop if you have heard this before this season. The M's were close to winning, but the bullpen faltered. … There were more roster changes. Lots more. … Gene Warnick has his Out of Right Field summary of the defeat.
Seahawks: Russell Wilson talked about Doug Baldwin. The word respect was used. … Bobby Wagner showed up at the OTAs. But he's not participating until a contract extension is done. Both sides are good with that. … Where does Wilson rank among NFL quarterbacks?
•••       
• There is a danger lurking when a non-sports person handles social media on a sports story. The Wall Street Journal found out yesterday with a tweet that made anyone with any knowledge of sports laugh uproariously. We thought we would pass it along. You know, just to make your day better. Until later …
Local journalism is essential.
Give directly to The Spokesman-Review's Northwest Passages community forums series -- which helps to offset the costs of several reporter and editor positions at the newspaper -- by using the easy options below. Gifts processed in this system are not tax deductible, but are predominately used to help meet the local financial requirements needed to receive national matching-grant funds.
Subscribe to the sports newsletter
Get the day's top sports headlines and breaking news delivered to your inbox by subscribing here.
---