Sports
Grip on Sports: As the high school sports year wraps up this weekend, there will be many different types of precipitation
Thu., May 23, 2019, 7:59 a.m. A GRIP ON SPORTS • This is it. The final weekend of high school sports in the state of Washington. The end for the school year. Which means it will probably rain from Vancouver to Usk, from Walla Walla to Blaine, and everywhere in-between.
••••••••••
• We are just kidding, of course, but there is a strain of truth in every joke. It didn't rain every year we covered state softball or golf or baseball, but it sure seemed like it.
At least in softball. During my time heading up the S-R's prep sports coverage, softball was my spring beat. Each year, I would head over to the West Side and cover Shadle Park or University or Mead or North Central or whomever trying to win a bigger school crown.
And, it always seemed to rain, if only a little.
But nothing could wash out the joy or despair of the athletes. Funny thing about high school sports. There is little in-between. Those two emotions, I mean.
Rarely did you talk with an athlete that seemed, well, indifferent, especially at State.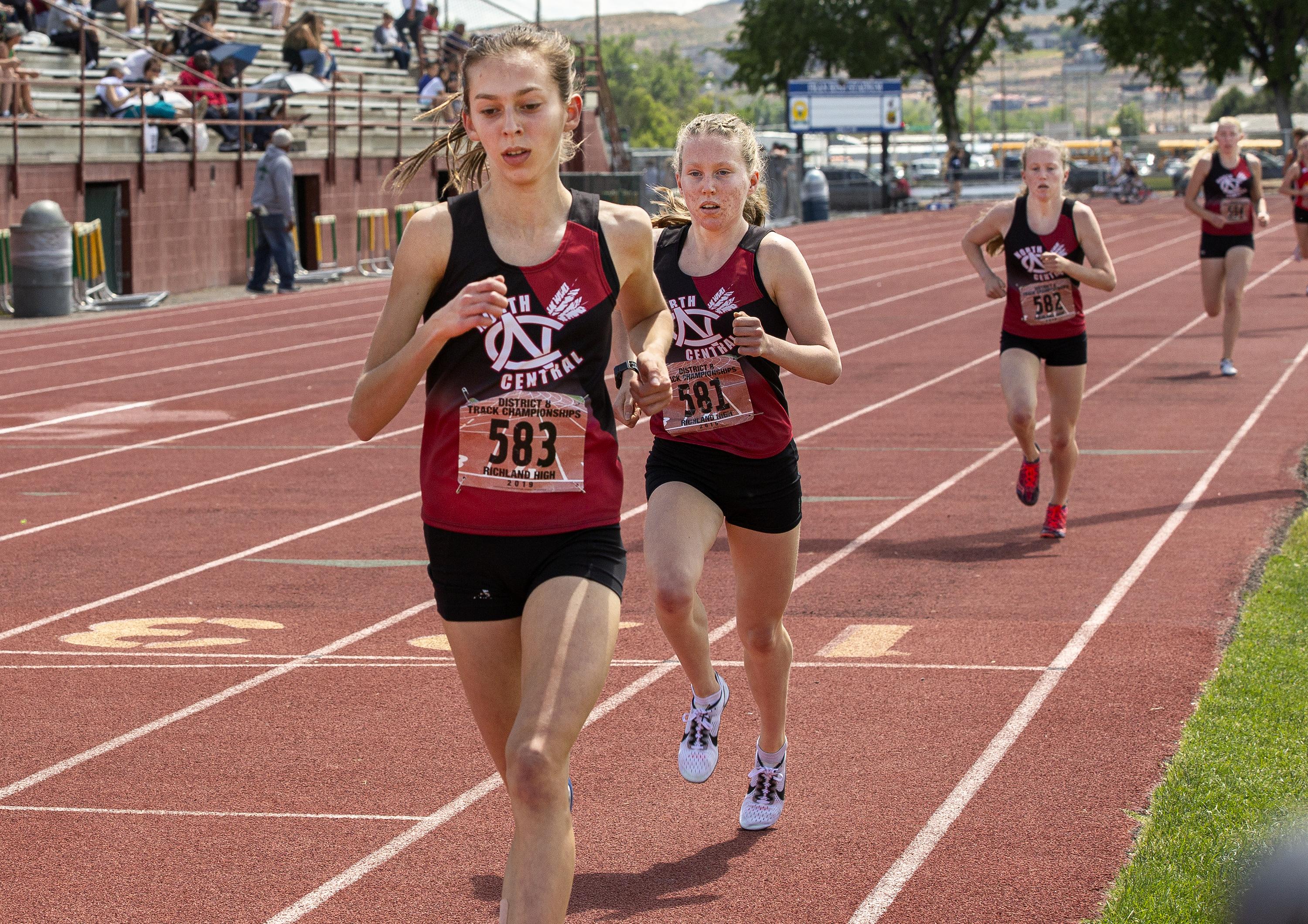 Win and the tears would flow from happiness. Lose and the tears would flow with sadness. Heck, no matter when that loss would come, the emotion flowed. After all, the season was over. And, after competing together, having success together – and, if you got to the State level, there had always been success – the season was over. Those teammates were no longer going to be your teammates.
High school sports seasons are fleeting. Yes, the work that goes into them is long and difficult. The foundation of success takes a while to build. But by the time the snow melts to when it starts raining on the Friday of Memorial Day weekend, that's not a long time. A lot of games or matches or meets are crammed into a short period.
And then it's over. For the seniors, the high school career is over. No more high school sports, sure, but also only a couple more weeks of high school, period. Remember those days? Of course you were looking forward to what was next, but many of the people next to you had been next to you since kindergarten. For better or for worse, they were who you knew.
And who you were comfortable with.
It was about to end.
I figured that's why tears flowed more easily in the spring than the fall or winter. There was a finality to spring sports that those other seasons didn't share. There was, figuratively at least, very little in the way of tomorrow.
Either that, or the tears were flowing because everyone is cold and wet. You know, thanks to the rain.
•••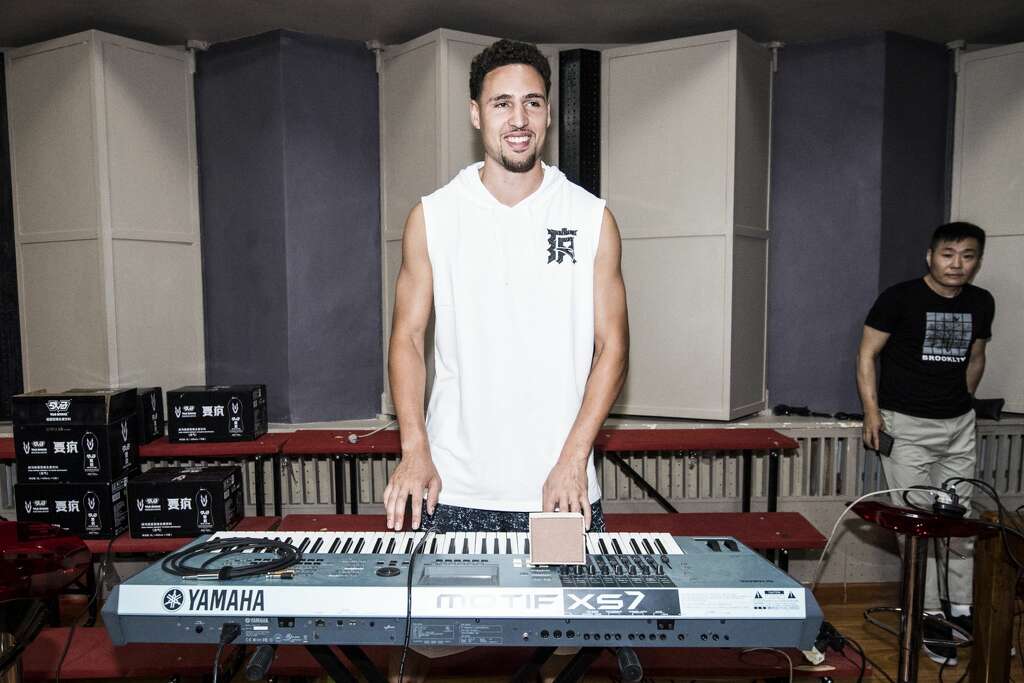 WSU: The tennis season at Washington State (and Gonzaga) is over. … We pass these Klay Thompson moments along because, well, you know. It's Klay. … Elsewhere in the Pac-12, the conference took a while before it agreed upon the correct way to tweak its non-conference scheduling rules for basketball. … Washington, seemingly, can schedule anyone it wants next season. The Huskies should be that good. Heck, even the folks in Arizona are impressed. … USC is just trying to get back in the mix. … Oregon's basketball recruiting is best on the women's side of things. … In football, Oregon State officially has its starting center for next season. … Tickets for Utah home games are still a tough get. … Oregon baseball coach George Horton probably won't be back next season.
Gonzaga: Larry Weir spoke with correspondent Justin Reed about the Zags' offseason for the latest Press Box pod. … Around the WCC, the baseball tournament opens this afternoon in Stockton. BYU is favored.
NIC: Two consecutive NWAC softball titles are impressive. And exhilarating. Ryan Collingwood has the latter covered in this story looking back at the Cardinals' second title.
Preps: One sport is already over. Golf finished yesterday. Jim Meehan was at the 4A boys tournament at Qualchan but covers all the results in this roundup. … State track and field for the big schools begins tonight in Tacoma. Ryan has a preview that highlights five things to watch. … Colville has been successful this year in football (1A title) and wrestling (1A title). Now it tries to win the baseball championship. Dave Nichols has a preview. … Steve Christilaw has a feature on Lewis and Clark's Brooke Fager, who will try to win a State tennis title. … Dave has more coverage in this notebook.
Mariners: Marco Gonzales pitched well yesterday. He just picked a bad day, as the M's offense wasn't around. … Starting catcher Omar Narvaez left with an injury. … Gene Warnick has his Out of Right Field summary of the 2-1 defeat.
Seahawks: There are questions about Bobby Wagner's future.
Sounders: Chad Marshall, who may have been as good as his job as anyone the Sounders have ever had, retired yesterday. Injuries and age took their toll.
•••
• You know what starts Tuesday for high school athletes? Working toward next year. Until later …
Subscribe to the sports newsletter
Get the day's top sports headlines and breaking news delivered to your inbox by subscribing here.
You have been successfully subscribed!
There was a problem subscribing you to the newsletter. Double check your email and try again, or email
webteam@spokesman.com
---