This column reflects the opinion of the writer. To learn about the differences between a news story and an opinion column, click here.
Opinion > Column
Sue Lani Madsen: How are the children?
Sat., May 25, 2019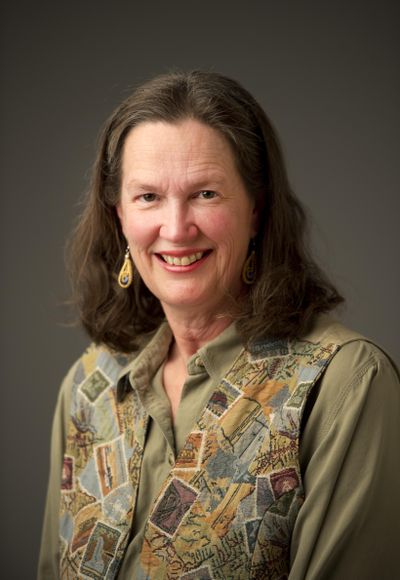 There weren't a lot of men in attendance at the annual Women Helping Women Fund luncheon on May 21st. One of the few was the invited author and speaker, Victor Rivas Rivers, only the second exception to the female keynote tradition.
It's too bad there weren't more men. Rivers had a riveting personal story and a few words of advice for men on why domestic violence is not just a women's issue. His mother, he and his siblings, and even the family pets endured horrific abuse at the hands of his sadistic father. He overcame his circumstances with the help of teachers, coaches, a vice principal, and parents of classmates he called a "community of angels."
"How are the children," Rivers asked, quoting a traditional Masai greeting. It's a measure of the health of the community. When children grow up experiencing abuse first or secondhand, they and the community are not well.
And now we have data on how unwell.
Working with the Spokane Regional Health District Data Center, WHWF wanted the answer to "how are the children." The result is "Changing Our Forecast – State of Women and Children in Spokane County," available in hard copy and through the WHWF website. The report pulls together health and economic information focused on women and children, providing an updatable online tool to measure the impact of programs and policy initiatives at a local level.
According to the report, about 23% of adolescents in Spokane County have witnessed adult on adult violence, most often at home.
And while state level statistics show rates of reported domestic violence offenses flatlining in 2015-2016 at 7.4 per thousand, Spokane County sharply rose from 8.8 in 2015 to 10.4 per thousand in 2016. Unreported cases undoubtedly drive the reality higher. Synthesizing the local data provides a valuable tool to identify local problems and track the effectiveness of programs and policies aiming to turn the statistics around.
Domestic violence shelters were rare when Rivers and his family were victims 40 years ago. His mother had nowhere to turn. Now domesticshelters.org lists options for women across the country.
In the Spokane area, the YWCA Alternatives to Domestic Violence emergency shelter hotline (509-326-2255) provides a safe first step for a woman in an abusive situation. Hotline staff and volunteers are available 24/7 to help find the best option for individual situations, whether a woman needs an immediate ride to an undisclosed location or just needs to talk at 2 a.m.
The YWCA partners with other local shelters, including the UGM Crisis Center for Women and Children. Diane Hutton, executive director of the center, said "We need each other, we need all the non-profits to meet the need." Her shelter accepts women in crisis for any reason, but "all the moms are here because of domestic violence."
Women only control half the equation though. Rivers defined being manly as confronting violence against women, standing up for and respecting women. Women helping women need men helping men to change the culture.
Some of those change agents met May 20th for an update on the Spokane Fatherhood Initiative's "24:7 Dad" classes. While the curriculum doesn't address domestic violence directly, it does "teach men to honor the mother of their children, encourages them to see the world through her eyes, understand her emotional connection to and burdens of motherhood," said Ron Hauenstein, president of SpoFI.
He's witnessed remarkable turnarounds in the lives of men recruited from a residential recovery program based at Family of Faith Community Church. It's changed their relationships with their children, the mothers of their children and the multiple agencies they interact with.
"24:7 Dad" is a nationally recognized, evidence-based program interrupting the cycle of childhood trauma by transforming men. And it's the children who suffer from witnessing or experiencing violence whether it's physical or verbal.
Rivers memoir, "A Private Family Affair," records what it took for him to rise from victim to victor over domestic violence. An ex-gang member, he pointed to the connections between family violence and violent children. For him, the hardest part was not the physical scars but rebuilding a sense of self-worth destroyed by his father's verbal abuse.
Domestic violence is no longer treated as a private family affair. It can't be. The consequences hit the whole community.
"It's an increasingly big issue and children are the ones that suffer," said Hutton. How are the children? They need a community of angels who tell them they matter.
---
---