Will odds be (ever) in your favor in Las Vegas? When Las Vegas visitors hit the slots and tables, they want the odds to be in their favor. For "The Hunger Games" fans, they know that the games' participants will hear, "May the odds be ever in your favor."
Las Vegas and "The Hunger Games" have collided in the form of a new exhibit, "The Hunger Games: The Exhibition," which opened this month at MGM Grand, based on the four-part film franchise starring Jennifer Lawrence, Woody Harrelson, Josh Hutcherson and Donald Sutherland.
While it won't be as dramatic as the Day of Reckoning, the new "The Hunger Games" exhibit is certain to please Panem and the districts. The exhibit is new to the Entertainment Capital of the World, as are a ginormous day club at Palms Casino Resort and a cocktail garden from a popular British reality-TV star.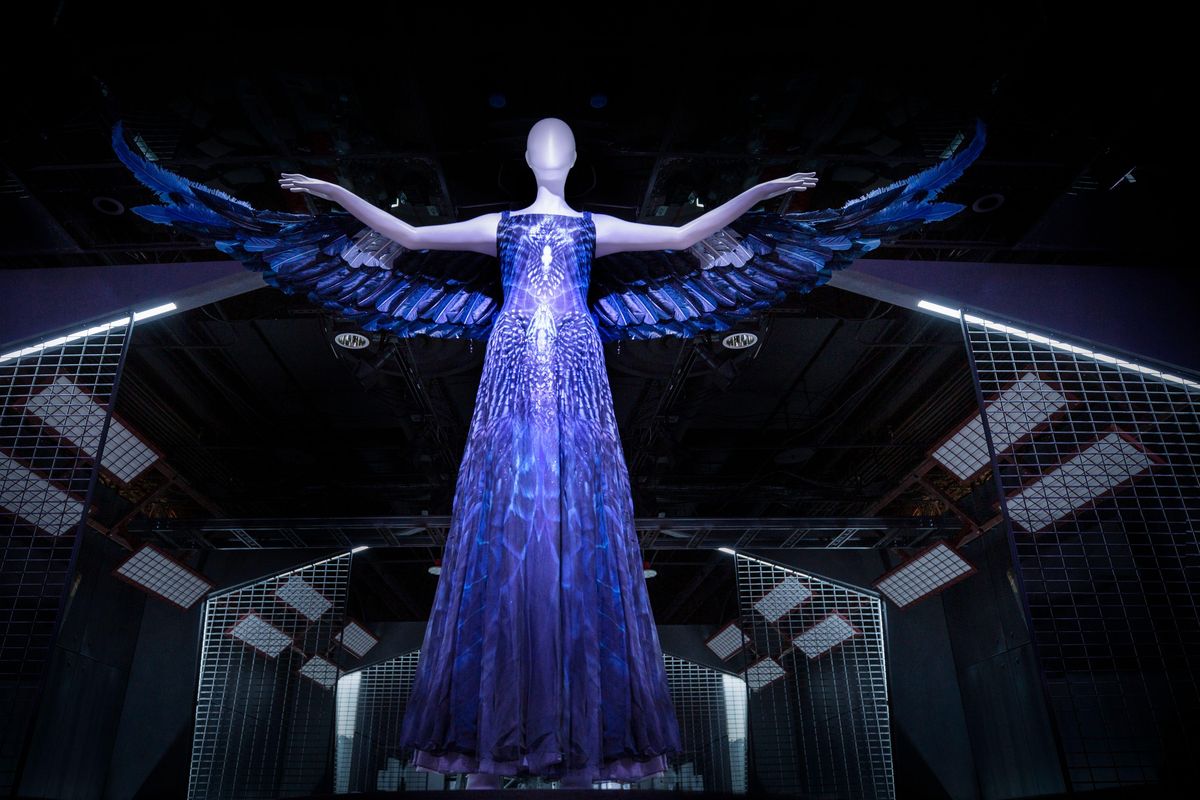 'The Hunger Games: The Exhibition'
"The Hunger Games: The Exhibition" at MGM Grand (3799 S. Las Vegas Blvd.) explores the journey of Katniss Everdeen from her humble beginnings in District 12 to her evolution as the Mockingjay. An exploration of Panem, the exhibit leads guests on a mission to become part of the rebellion to conquer the Capitol and features architecture and special-effects lighting that highlight costumes, props and set creations from the films.
Interactive elements allow participants to engage with behind-the-scenes content and explore the technology that brought "The Hunger Games" to film from book. Highlights include set re-creations and galleries, including the Hall of Justice, President Snow's office, the Tribute Train, Capitol TV and District 13.
Also, interactive games that were designed for the permanent attraction, including an archery experience set on a 60-foot-wide interactive projection screen; and a gallery that features 30 costumes and accessories worn by the cast and used on the set, including Katniss' bow and arrows. Tickets start at $35 for adults ages 12 and older and $25 for children ages 4-11, and children 15 and younger must be accompanied by an adult.
Info: https://thehungergamesexhibition.com
Kaos Dayclub & Nightclub
Kaos Dayclub & Nightclub at Palms Casino Resort (4321 W. Flamingo Road) hosted a super-sized, celebrity-studded grand opening April 5-7 to celebrate the completion of a $690 million renovation at the off-Strip property.
Las Vegas weekends are usually jam-packed, but imagine one that includes Cardi B, G-Eazy, J. Balvin, Zac Brown Band, Travis Scott, DJs Skrillex, Marshmello and Kaskade and more – at one property. Kaos boasts the most pools at a resort in North America, the largest LED screen in Las Vegas at 270 feet and a 60-foot bronze Damien Hirst sculpture, Demon With Bowl (2014).
The Palms also celebrated the opening of restaurants from Bobby Flay (Shark), Michael Symon (Mabel's BBQ and the speakeasy Sara's, named for the mother of his business partner, Doug Petkovic) and Marc Vetri (Vetri Cucina, which sits atop the Palms), as well as Greene St. Kitchen, which pays homage to the early 1990s artistic communities in New York's SoHo.
Info: http://www.palms.com/kaos
Vanderpump Cocktail Garden
Lisa Vanderpump, star of Bravo's "The Real Housewives of Beverly Hills" and "Vanderpump Rules," opened her Vanderpump Cocktail Garden at Caesars Palace at the end of March – in the former space of Elton John's Champagne lounge Fizz – and there have been lines seven days a week for the popular British reality-TV star's latest foray as a restaurateur.
Vanderpump Cocktail Garden, designed by Vanderpump, her husband Ken Todd and designer Nick Alain, is a lush, candle-lit and enchanted garden offering light bites, shareable plates, Instagram-worthy desserts – including the Vanderpump Rosé Cake for Two – and craft cocktails, including Matcha, Matcha Man and Please Her, Caesar.
Lance Bass and Vanderpump's co-stars, including Camille Grammer, were among the guests grand opening weekend. Vanderpump most recently hosted a party at VCG during 2019 Vegas Uncork'd (May 9-12) and surprised attendees with a Vanderpump Rosé-themed cake and asked guests to join her in singing "Happy Birthday" to her daughter, Pandora Vanderpump Sabo.
Info: https://www.caesars.com/caesars-palace/things-to-do/vanderpump
Before starting work as food editor at The Spokesman-Review on April 29, Don Chareunsy was an arts and entertainment editor in Las Vegas from 2008-2019.
---