News > Religion
Faith and Values: For my grandchildren, a vaccine against "worthlessness"
Mon., May 27, 2019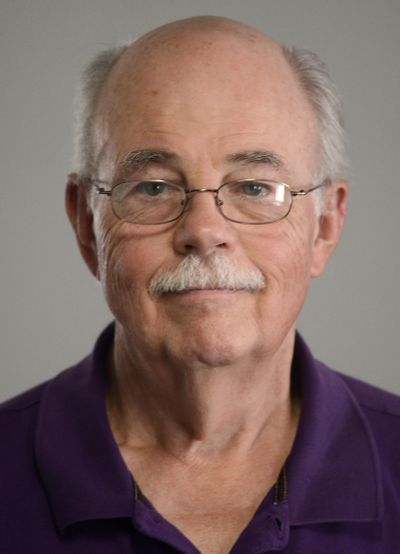 Dear Katie, Claire, and Andy,
It's been some time since I've written to you three. But after we spoke a few weeks ago about the measles vaccination controversy, I had an idea to run past you.
I don't remember much about having the measles, but I was four or five. I do remember being quarantined in my bedroom with the lights out.
The first measles vaccine came along in 1963, and the MMR combination happened in 1971 – many years after my dark quarantine. You three were all vaccinated, and I'm glad you were. Vaccinations give both individual and community protection. Each dimension is important.
If you're at all curious about vaccinations, please consider this your Grampa's brief teaching moment. All vaccines are, ironically, made from the same germs that cause a particular disease. But the germs are weakened enough in the vaccine so a person won't get sick.
That's because the vaccine induces strong antibodies, proteins produced by your immune system that fight off the invaders, the antigens, like viruses, bacteria or other chemicals. For me, this physical process has a metaphorical parallel when it comes to simply being human.
For a long time, I've realized being human involves, among many things, internalized battles. Some people characterize this fight as "angel vs. devil," "sinner vs. sinner" or some either/or standoff like that. I really don't think the human spirit lives in such a black-or-white world.
But I do think the inner fight we have is very real. For now, let's consider another either/or "choice": worth vs. worthlessness.
So much of Christian theology and the rituals resulting over the centuries from that theology have focused on people basically being "worthless," in ultimate need of salvation. Well, as I read the words and spirit of Jesus, "salvation" meant "healing" more than a ticket to heaven.
So how might that worthlessness be healed? How about a vaccination? A vaccination against worthlessness.
Much historical Christian emphasis has been on "original sin," a concept not directly mentioned in the Bible; but it's certainly based on the story of "man's fall" out of God's favor. Original sin as a "doctrine" is associated most directly with an early Roman Bishop, Augustine, in about 412 CE.
But from the very first book in our Bible, Genesis 1 specifically, there has been a religious "antibody" to that doctrine. It's called "original blessing" now by many people. Please also look at John 1: 1-5, 9,10, 12, 14 and see its original blessing.
If you get a chance, look at some formal, written prayers in your own Catholic tradition, in my Methodist tradition, or any most any denominational hymnal you come across.
You will find prayers of confession that focus primarily on how unworthy (worthless) we are.
In my less gracious moments, I've referred to such prayers as "worm theology," implying that we're no better than worms slithering into our holes. I know that is an overstatement, but I've seen people act out their own deep sense of worthlessness because they think that's being "faithful."
It wrongly suggests being faithful means submitting to what we believe a judgmental, punishing God thinks of us. "Faithful" means "trust," not correct belief. Fearing God will punish you, and not love you unconditionally, may confirm your feeling of worthlessness. But that isn't trust, kids. That's control by someone else.
The God I experience acts on loving us as we are. So there is a vaccine for that "worm theology." Some call it original blessing. For years I've called it God's radical hospitality. Many joyful, hopeful Christians simply call it grace.
Love, Grampa
The Rev. Paul Graves, a Sandpoint resident and retired United Methodist minister, can be contacted at welhouse@nctv.com.
Local journalism is essential.
Give directly to The Spokesman-Review's Northwest Passages community forums series -- which helps to offset the costs of several reporter and editor positions at the newspaper -- by using the easy options below. Gifts processed in this system are not tax deductible, but are predominately used to help meet the local financial requirements needed to receive national matching-grant funds.
Subscribe to the Coronavirus newsletter
Get the day's latest Coronavirus news delivered to your inbox by subscribing to our newsletter.
---