News > Spokane
Shooting suspect files $9 million tort claim against Coeur d'Alene police
Nov. 4, 2019 Updated Mon., Nov. 4, 2019 at 5:50 p.m.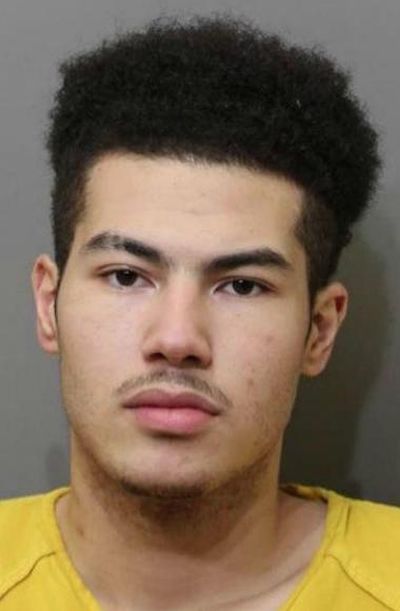 A man shot 10 times by Coeur d'Alene police officers July 4 is seeking more than $9 million in damages in a tort claim that alleges city officials failed to adequately train or supervise the officers who fired the shots.
The shooting left Tyler R. Rambo, 19, with permanent disabilities, including having his legs amputated. The tort claim filed Friday also disputes the official story of how the shooting by the eight Coeur d'Alene officers occurred.
"The unnecessary and unwarranted gunfire into Mr. Rambo resulted in lifetime injuries," wrote Rambo's attorney, Rick Baughman. "He will need assisted living, physical therapy and occupational therapy."
Rambo remains in custody at the Kootenai County Jail on a $1 million bond under the charges of attempted second-degree murder and aggravated assault stemming from a reported fight and shooting prior to the confrontation with the officers.
According to previous court documents, the incident was a continuation of a dispute between Rambo, then 18, and 23-year-old Jawaun Anderson. A week prior to the holiday, the men fought at a house party.
Then on July 4, Anderson encountered Rambo near Independence Point and tapped Rambo on the shoulder. Anderson told police Rambo responded to the shoulder tap by punching him and the two men went to the ground fighting.
Witnesses claimed that Rambo then pulled a gun, which Anderson described as the same gun later recovered from the scene of the officer-involved shooting. Anderson said he slapped the gun before Rambo fired. Anderson told investigators he felt a bullet come close to his face, which prompted many of the thousands gathered for the fireworks show to flee.
Rambo took off running as responding Coeur d'Alene police officers and Kootenai County deputies raced to the scene. The officers chased Rambo into City Park, where he slowed to a walk.
Police Chief Lee White previously said his officers told Rambo to stop 15 times and attempted to shock him with a Taser, but its barbs did not penetrate.
The officers reported that Rambo turned toward police with the gun leveled and fired a single round. Officers returned fire, striking Rambo at least 10 times, White previously said.
However, Rambo's attorney disputes that description of the events in the tort claim, which is a necessary legal step before a lawsuit can be filed against a government agency.
Baughman wrote that one of the officers fired a Taser and the electric jolt caused Rambo, who had put "his hands in the air," to fire his gun involuntarily. "Thereafter, the law enforcement officers proceeded to unleash an unnecessary barrage of gunfire at and into Mr. Rambo," according to the tort claim.
The claim names officers Justin Bangs, Ryan Germain, Jacob Brazle, Nathan Herbig, Kyle Cannon, Jacob Proctor, Matthew Edward and Casey Ziegler. The Rambo shooting would make at least three serious shooting for Bangs, who formerly worked as a Kootenai County sheriff's deputy.
"Due to the actions of those involved above, Mr. Rambo is permanently disabled," Baughman wrote. "The weekly cost for these services is in excess of $3,000.
Baughman, a former deputy Kootenai County prosecutor, declined further comment when contacted Monday.
Coeur d'Alene City Attorney Mike Gridley confirmed the city had received the tort claim but declined comment.
The shooting had been investigated by the Idaho State Police. On Monday, ISP Sergeant Mike Van Leuven said the investigation was complete two weeks ago and has been forwarded to the Bonner County prosecutor for further action.
Unless that prosecutor "asks for more information, we are finished," Van Leuven said.
Local journalism is essential.
Give directly to The Spokesman-Review's Northwest Passages community forums series -- which helps to offset the costs of several reporter and editor positions at the newspaper -- by using the easy options below. Gifts processed in this system are not tax deductible, but are predominately used to help meet the local financial requirements needed to receive national matching-grant funds.
Subscribe now to get breaking news alerts in your email inbox
Get breaking news delivered to your inbox as it happens.
---