News > Spokane
Sears at Spokane Valley Mall to close by February
Nov. 11, 2019 Updated Mon., Nov. 11, 2019 at 6:51 p.m.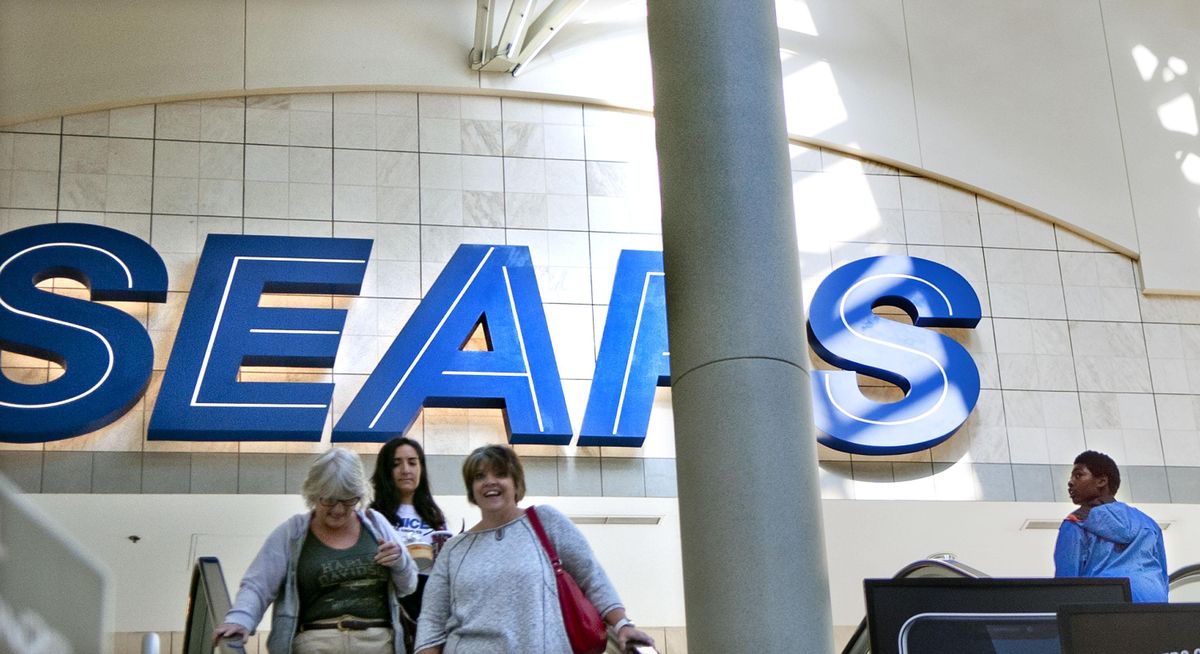 Spokane Valley Mall customers use the escalators near Sears on Monday, Oct.15, 2018. (Kathy Plonka / The Spokesman-Review)
When a freezer broke at Jannean Judy's Hold Your Grounds espresso stand in Spokane, she was able to quickly purchase a replacement at Sears the same day, saving more than $500 in frozen food.
But buying an appliance at the department store will soon no longer be an option for Judy, as the Sears store in the Spokane Valley Mall is slated to be closed next year by its parent company, marking the one-time retail giant's exit from the greater Spokane area after nearly 90 years.
"We could always depend on the quality of Craftsman tools and appliances at Sears," Judy said Monday while sitting outside of the Valley mall Sears store. "I'm sad to see it go. It's been a standard. Sears has always been a great place to shop."
Transformco, the parent company of retail chains Sears and Kmart, announced last week it is closing 96 Sears and Kmart stores by February in an effort to streamline operations in a competitive retail environment. The company purchased the assets of Sears Holding Corp. earlier this year.
"We have been working hard to position Transformco for success by focusing on our competitive strengths and pruning operations that have struggled due to increased competition and other factors," the company said in a news release.
Sears opened at the Spokane Valley Mall in 1997 as one of three anchor tenants – the others being Bon Marche and J.C. Penney.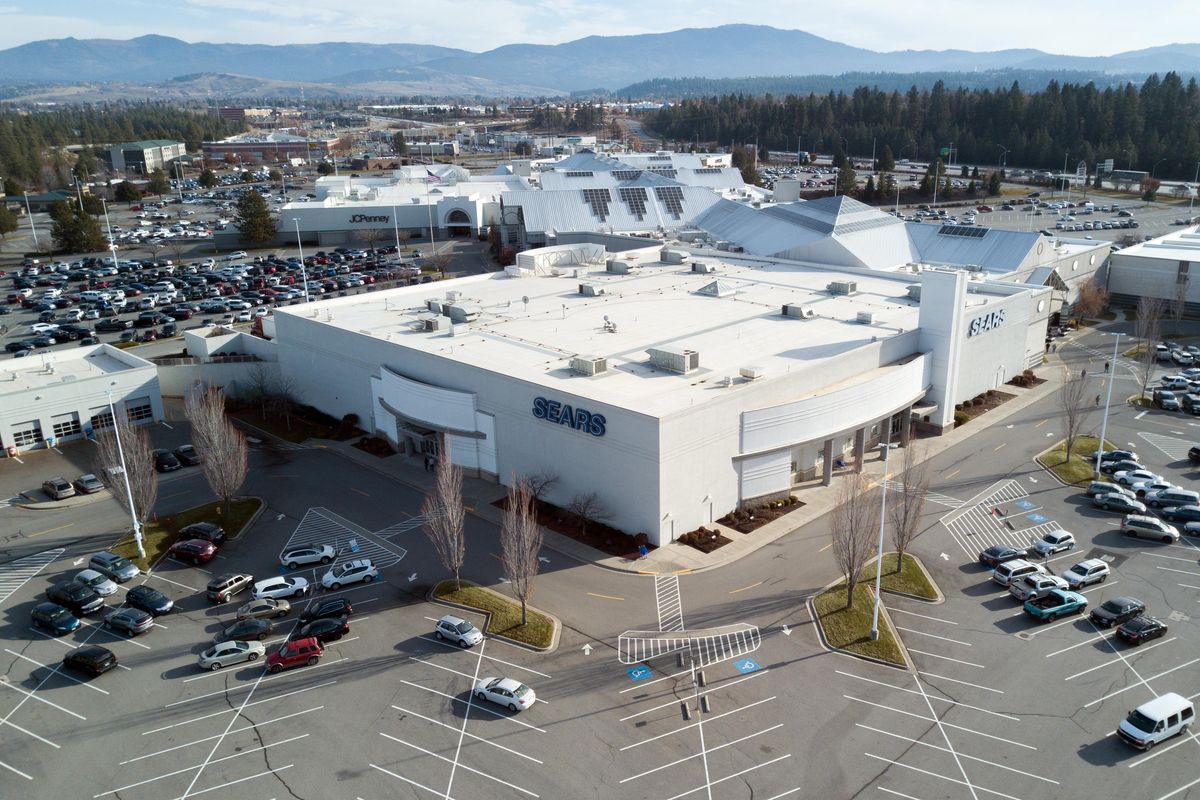 The Sears store at the Spokane Valley Mall will close by February. It is one of anchor stores of the mall, along with Macy's and J.C. Penney. (Jesse Tinsley / JESSE TINSLEY/THE spokesman-review)
Brookfield Properties, the real estate division of Chicago-based Brookfield Property Partners, which owns Spokane Valley Mall, indicated its corporate leasing team is working diligently to replace Sears and "will announce a replacement when the appropriate time has arrived."
"While we do not comment on behalf of tenants, we are proud of the strong history that we have had with the retailer and the ties that Sears has had with our community," said Rachel Wille, spokeswoman for Brookfield Properties in an email. "Naturally, it is disappointing to hear of the closure, but not entirely unexpected."
Transformco declined to comment.
When news of the closure was shared via The Spokesman-Review's Facebook page on Monday, it drew close to 100 comments.
"Makes me sad! All my adult life we have always bought stoves, fridges, dishwashers, water heaters, lawnmowers, exercise equipment from Sears," Robin Sparrow said in a Facebook post. "I wouldn't even know where to look for these things now … but I won't look online. I like to see what I'm buying."
Going-out-of-business sales are expected to begin Dec. 2 at the Spokane Valley store.
The closure of the Spokane Valley location is part of the latest round of closures for the company following its October 2018 bankruptcy.
Sears, which began as a mail order store for watches, was one of the largest retailers of general merchandise, tools, home appliances, clothing and automotive services.
Transformco indicated its owners and a third-party investor have provided more than $250 million in new capital to help it remain sustainable in a competitive retail environment.
The company, and its predecessor, Sears Holding Corp., closed stores in Coeur d'Alene in 2018 and recently at NorthTown Mall in Spokane.
Sears opened its first Spokane store in Februray 1930 at 906 W. Main Ave., the current site of the Spokane Public Library. The Spokesman and the Spokane Daily Chronicle devoted special editions to the opening, noting "200 employees will be ready to serve customers" at the store, which was "stocked with 50 carloads of merchandise, include 46,000 different articles."
Sears opened a mail order house at 722 N. Division St., near the north bank of the Spokane River in 1935. Two years later, the Union Pacific railroad built a warehouse on Mallon Avenue north of the Spokane County Courthouse to lease to Sears. The retailer built a second warehouse in 1938 at 811 E. Sprague Ave.
Sears continued its expansion in the Spokane area, opening in the NorthTown Mall in June 1961 in a $2.5 million, 226,000-square-foot building, according to an article in the Spokane Daily Chronicle.
The store had an indoor boating and water sports shop, refreshment bar, luggage department, office furnishings, camera supplies, drug store, hat bar and fur department, among other things.
After Sears moved from its downtown location to NorthTown Mall, it sold the building for $350,000 to the Comstock Foundation, which gave it to the city for use as a library.
Sears opened a 4,000-square-foot store on the South Hill in the Lincoln Heights Shopping Center in 1969 and in 1973, it built an "Expo shop" in the center of its NorthTown Mall store that featured a Styrofoam replica of the Great Northern Clocktower. The shop, which sold Expo '74 merchandise, remained in the store throughout the world's fair.
Sears also opened a catalog surplus store at the University West Shopping Mall in Spokane Valley in 1975.
For many Sears customers like Scott and Erin Burma, who were at the Spokane Valley store Monday, there's a sense of nostalgia when shopping at the retailer.
"I used to buy tools from Sears often," Scott Burma said. "I'm sorry to see it go."
Local journalism is essential.
Give directly to The Spokesman-Review's Northwest Passages community forums series -- which helps to offset the costs of several reporter and editor positions at the newspaper -- by using the easy options below. Gifts processed in this system are not tax deductible, but are predominately used to help meet the local financial requirements needed to receive national matching-grant funds.
Subscribe now to get breaking news alerts in your email inbox
Get breaking news delivered to your inbox as it happens.
---