Sports > Gonzaga basketball
Recap and highlights: No. 8 Gonzaga holds off Texas Arlington
Nov. 19, 2019 Updated Tue., Nov. 19, 2019 at 11:04 p.m.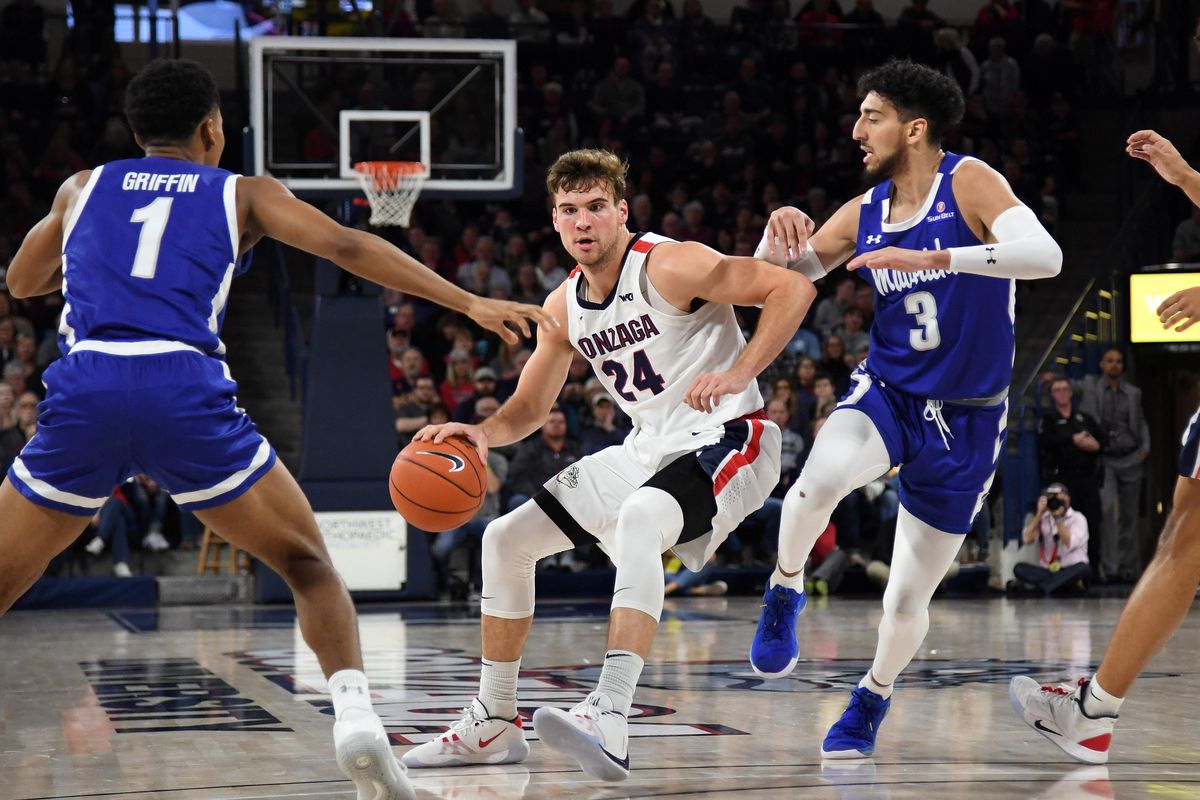 Gonzaga forward Corey Kispert (24) dribbles the ball around Texas Arlington guard Ayoub Nouhi (3) during the first half of a college basketball game, Tues., Nov. 19, 2019, at the McCarthey Athletic Center. (Colin Mulvany / The Spokesman-Review)
NEXT GAME: Saturday, Nov. 23: CSU Bakersfield Roadrunners at Gonzaga Bulldogs, 5 p.m. PST TV: KHQ/ROOT Sports
Ryan Woolridge scored 19 points, Killian Tille made his season debut and the cold-shooting Gonzaga Bulldogs held off the Texas Arlington Mavericks, 72-66, at the McCarthey Athletic Center in Spokane on Tuesday night.
Gonzaga shot 39.1% from the field, just 22.7% from 3-point range and a miserable 56.7% from the free-throw line. UTA wasn't much better from the field, shooting 39.6%, but did make 11 of 26 from 3.
Jabari Narcis led the Mavericks with 16 points, shooting 5 of 5 on 3s.
Woolridge paced four Bulldogs in double figures. Backcourt mate Admon Gilder had 15 points, Tille finished with 15 and Filip Petrusev powered his was to 10.
Drew Timme came off the bench to lead the Zags with a game-high 10 rebounds as GU found success inside. The Bulldogs outrebounded the Mavericks 45-33 and scored 24 more points in the paint.
Guards Brian Warren and David Azore scored 15 points each for UTA.
Gonzaga guard Corey Kispert had his second straight poor-shooting game. He scored three points on 1-of-8 shooting. Friday at Texas A&M, the junior shot 1 of 10 and scored three points.
Tillie was making his return from offseason knee surgery. The senior from France also grabbed eight rebounds in 27 minutes.
Gonzaga Bulldogs / YouTube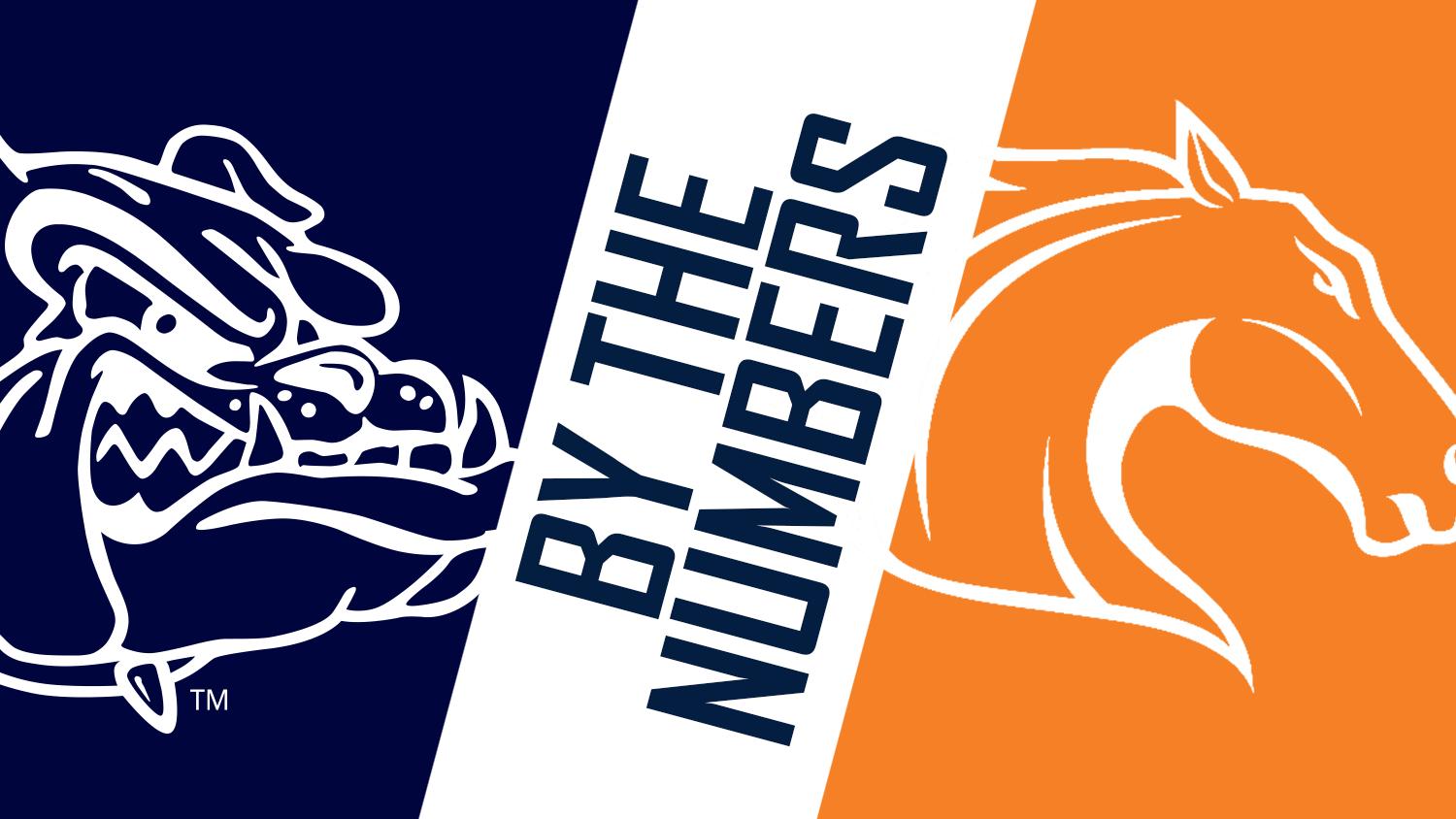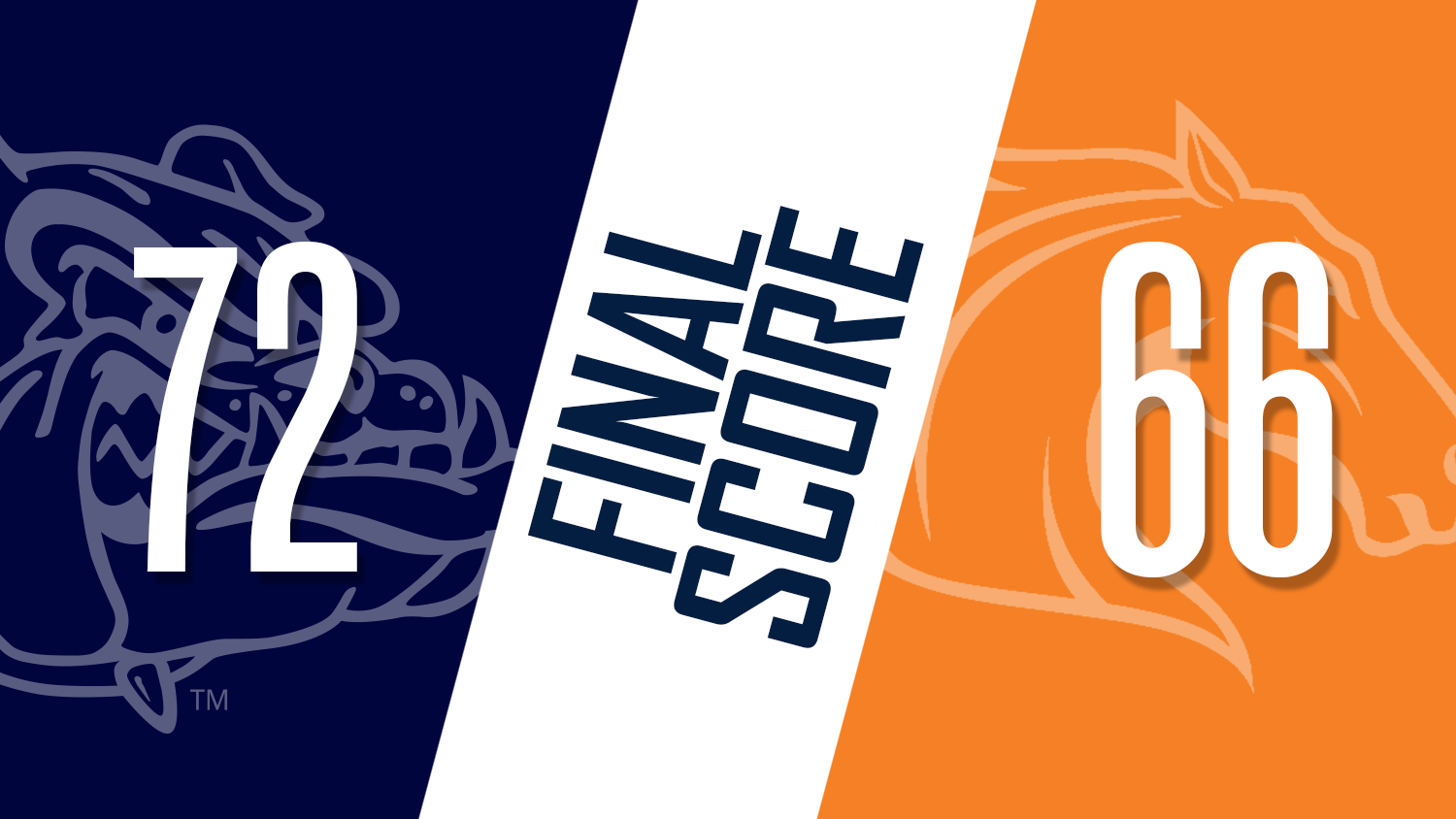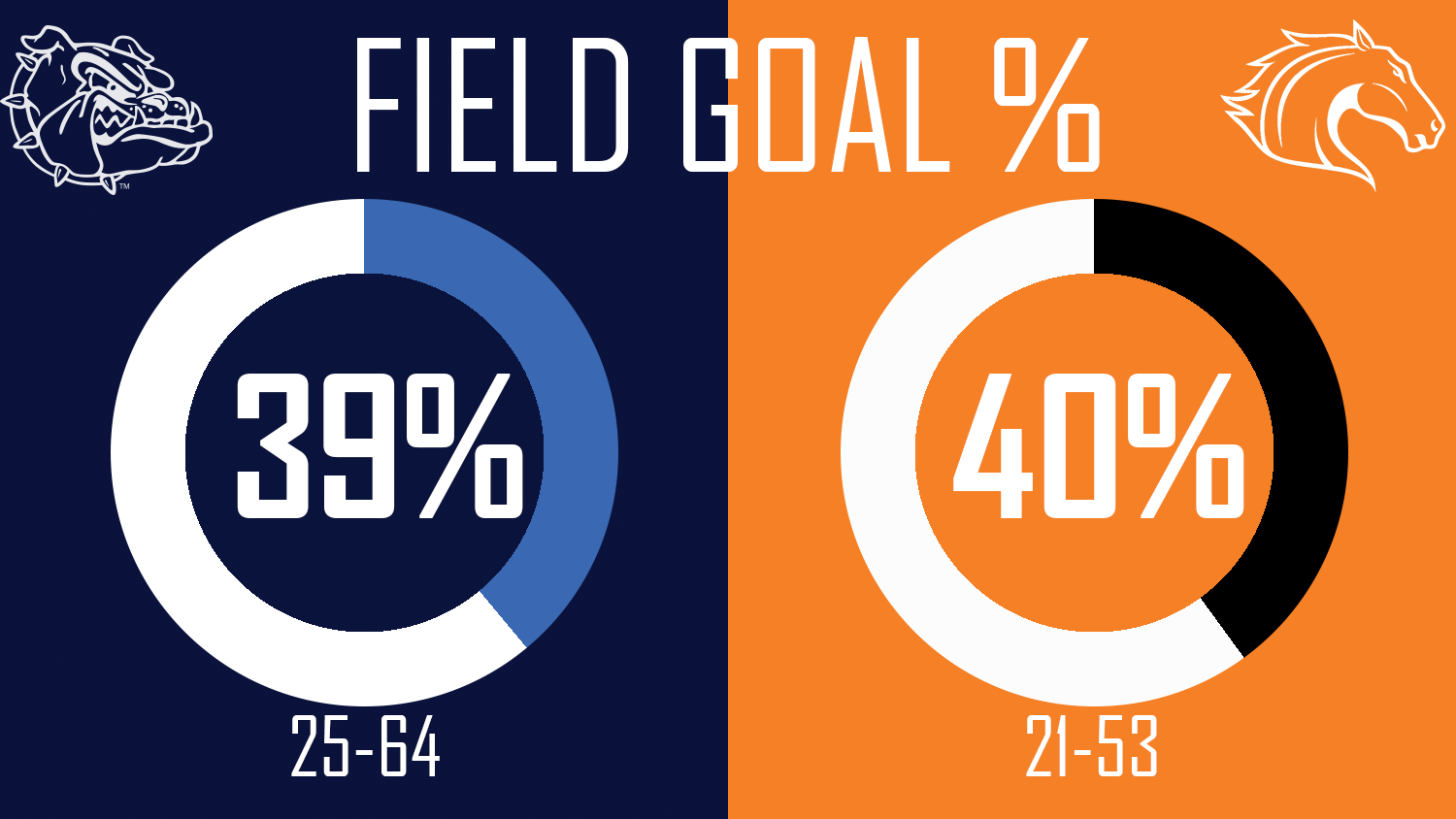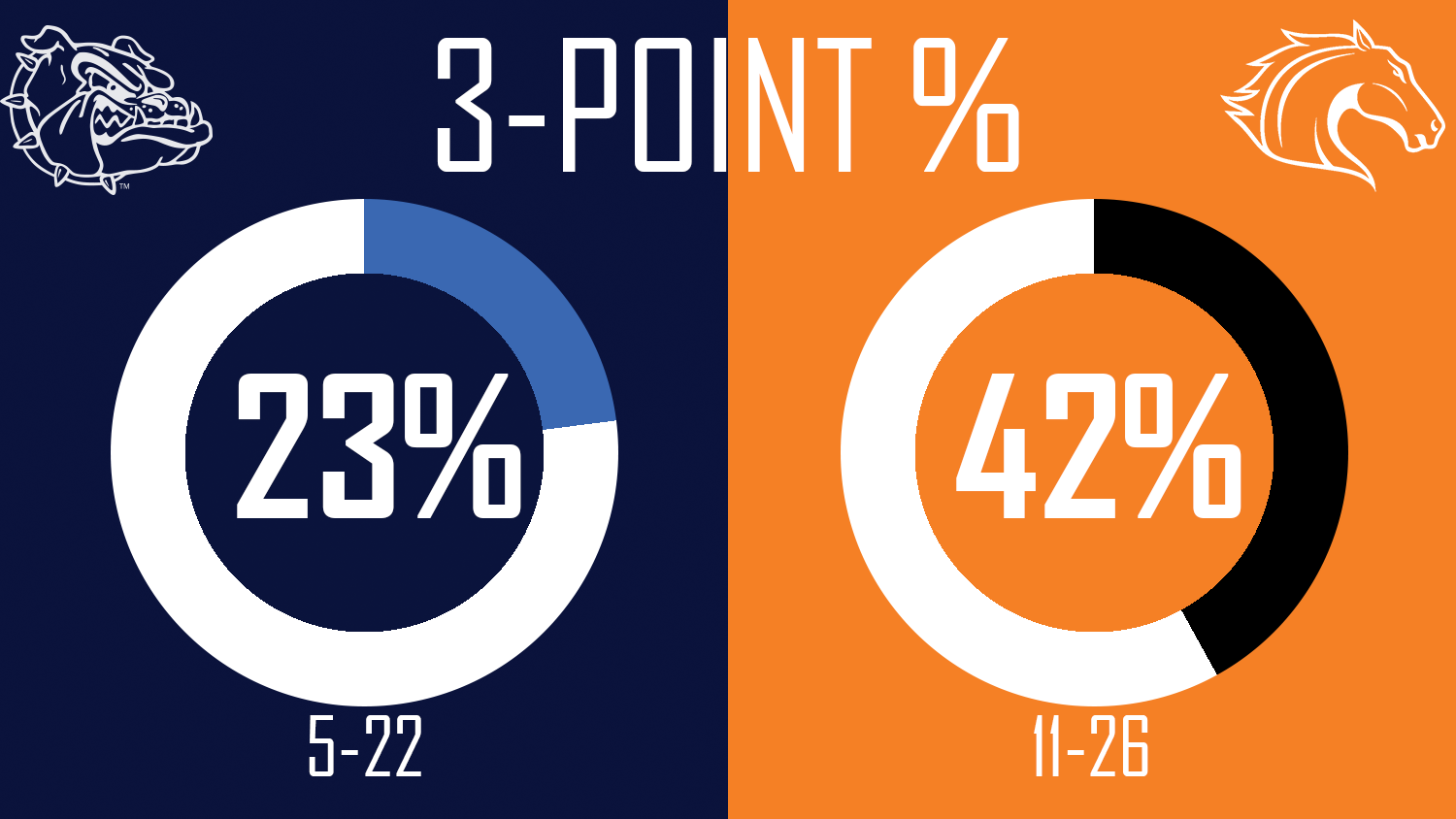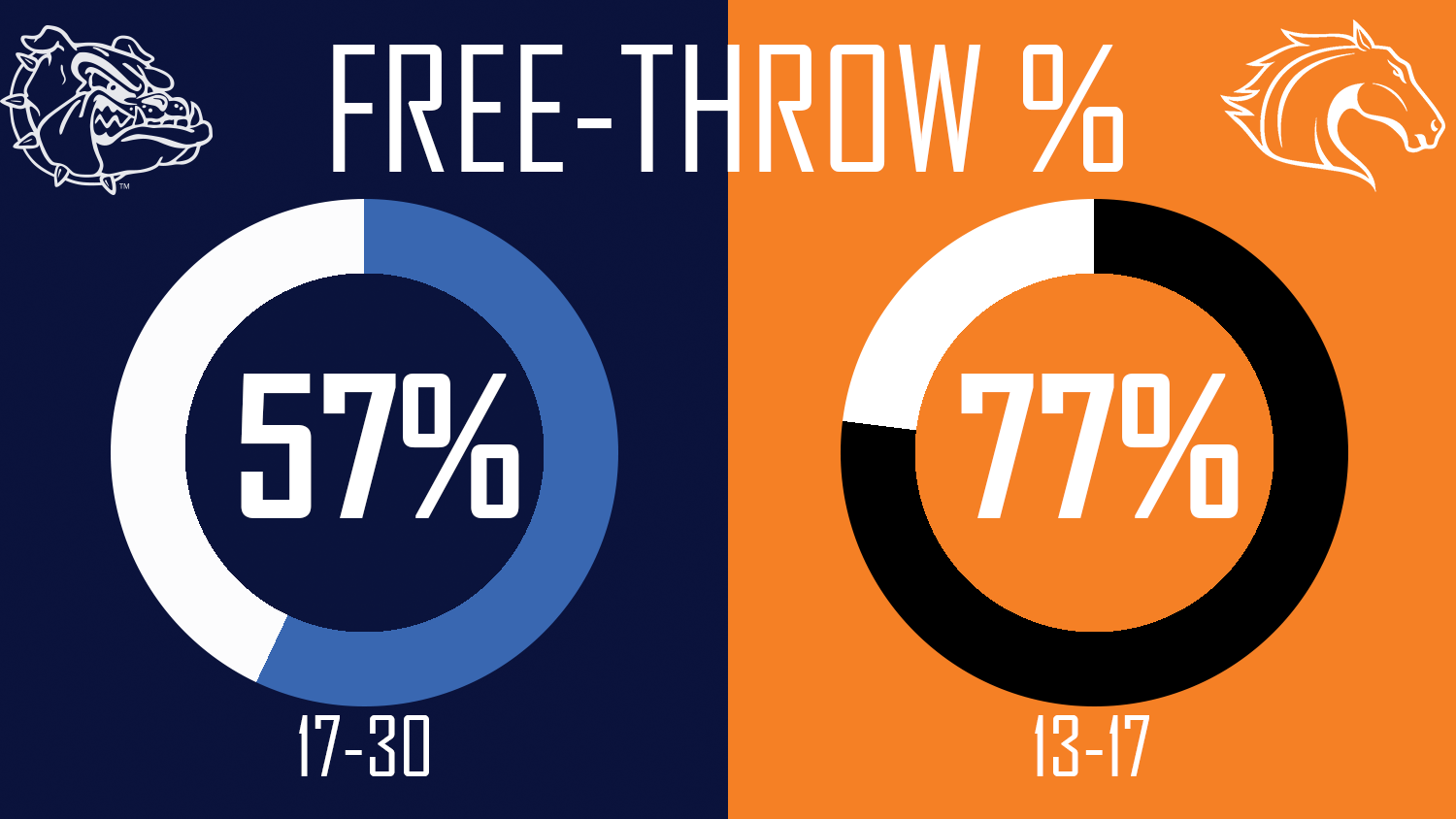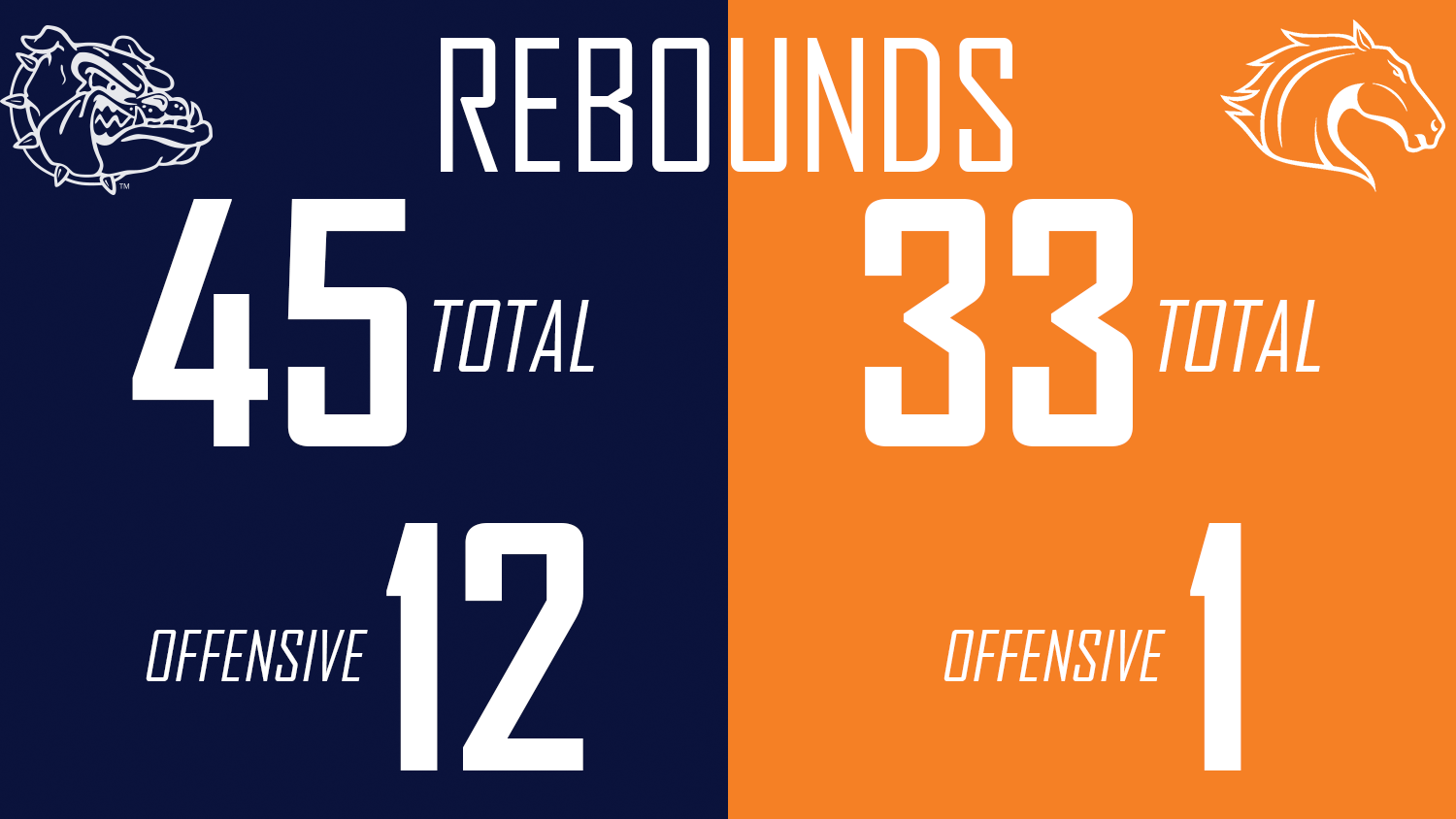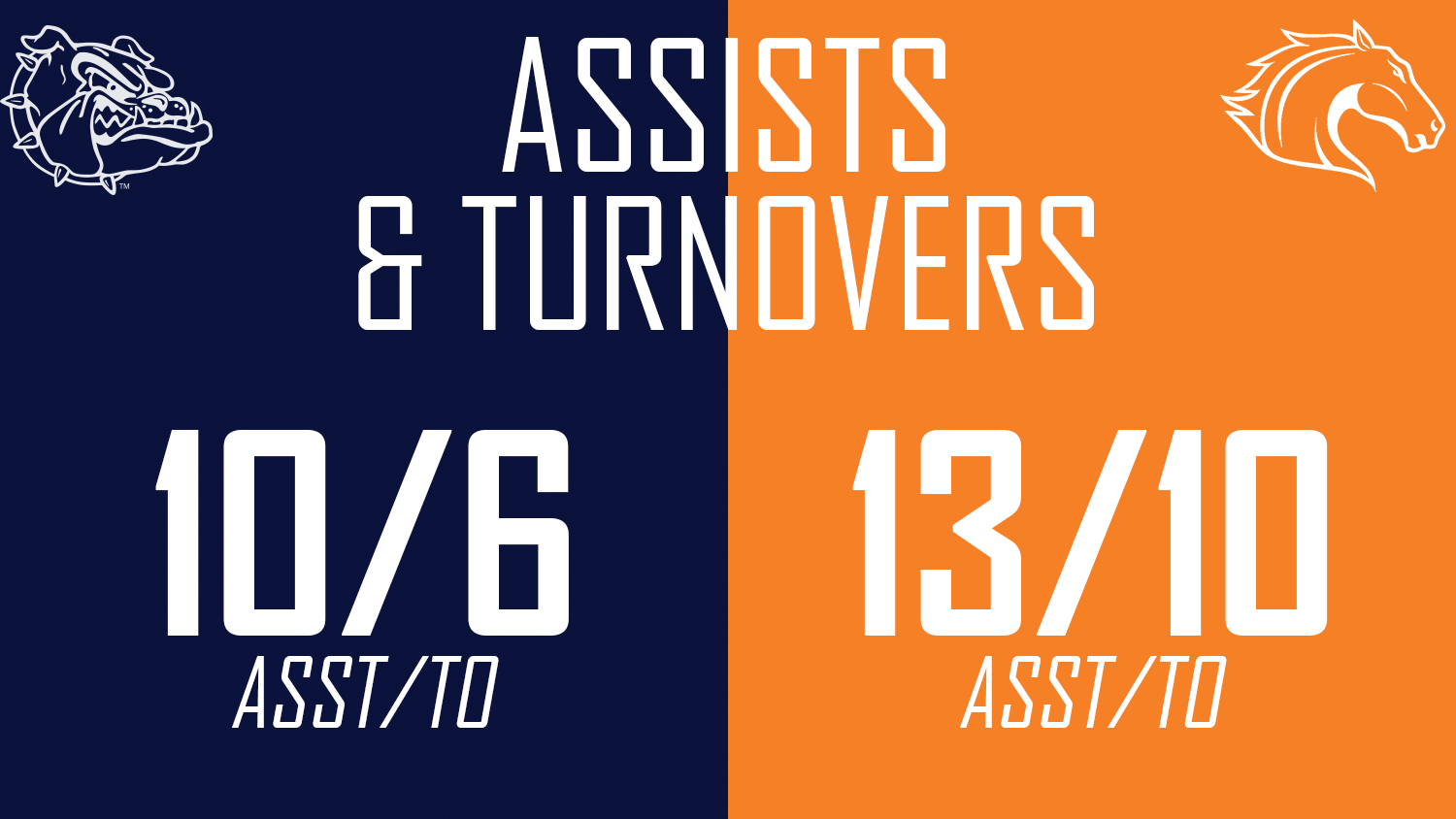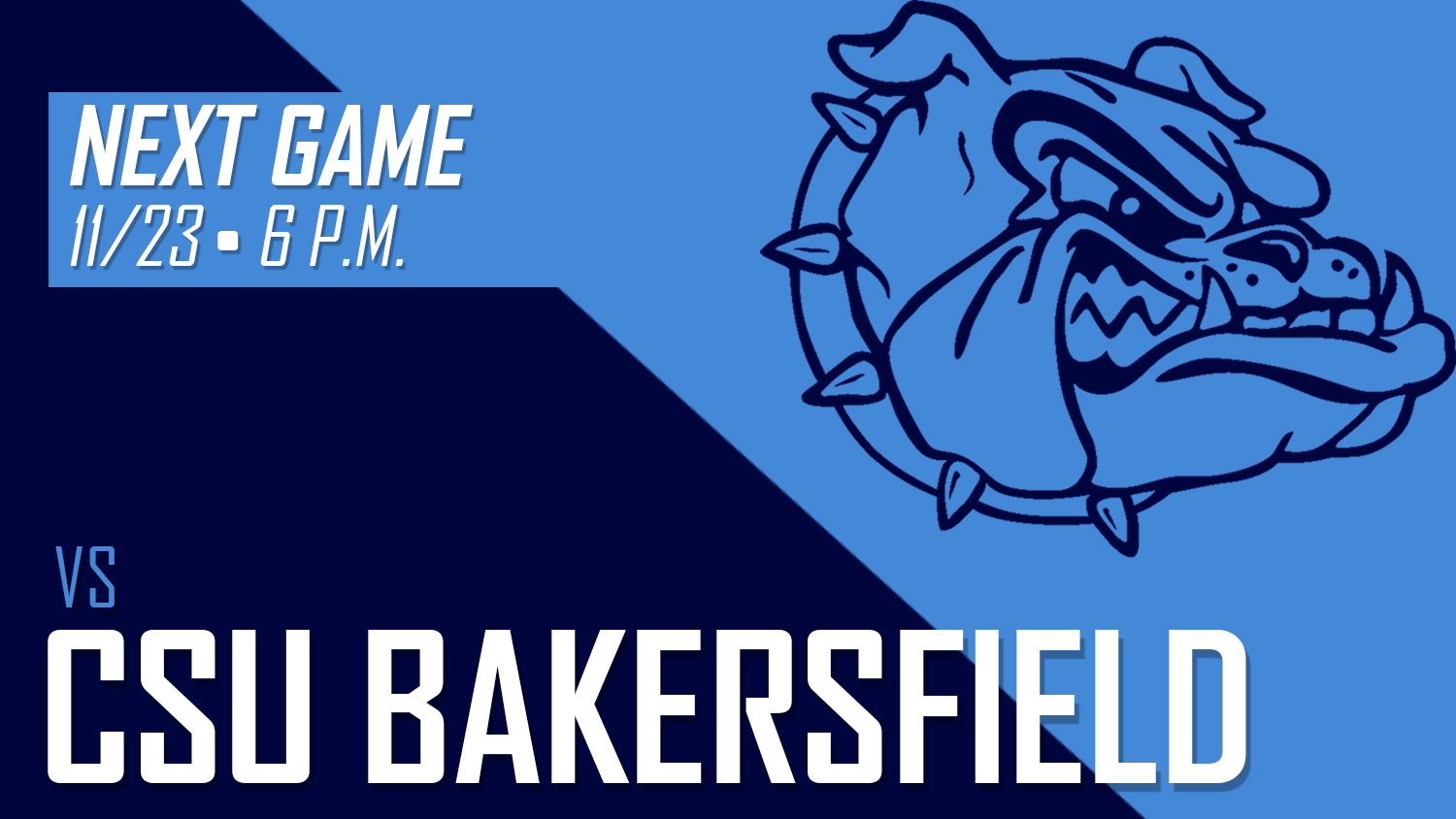 First half
15:24 – UTA 9, Gonzaga 5: Killian Tillie marked his return to action by making his first shot attempt, a 3-pointer, but his Gonzaga teammates have been ice cold as the Bulldogs trail the Mavericks.
Gonzaga is shooting just 2 of 9 from the field. UT Arlington, on the other hand, has shot 50% (3 of 6).
David Azore leads the Mavericks with four points.
Filip Petrusev scored the Zags other points on a layup in transition.
11:55 – Gonzaga 14, UTA 13: Gonzaga finds its shooting stroke, making four of its last five attempts, to take the lead over the Mavericks.
Guard Admon Gilder scored two baskets to lead Gonzaga's quick comeback.
8:05 – UTA 22, Gonzaga 15: Jabari Narcis connects on his third 3-pointer of the game and the Mavericks have shot into the lead in the Kennel.
UT Arlington is on a 9-0 run and has made three of its last four shot attempts. Narcis leads the way for the Mavericks with nine points on 3-of-3 shooting on 3s.
Admon Gilder leads Gonzaga with four points.
4:21 – UTA 24, Gonzaga 21: The Mavericks maintain their lead as Gonzaga continues to struggle shooting.
The Bulldogs have made just one of their last nine shot attempts – a floater by guard Admon Gilder, who leads the team with six points.
The Zags are shooting 32.1% from the field and just 16.7% from 3.
Half – Gonzaga 28, UTA 27: Ryan Woolridge scored five points in the final 40 seconds and the Bulldogs take the lead right before halftime in the Kennel.
Woolridge stepped into a 3 to cut the Mavericks lead to one. Then, after a UTA miss on the other end, the senior guard hit an acrobatic left-handed layup in traffic to give the Zags the halftime edge.
Gonzaga held UTA to 33.3% shooting for the half, but the Mavericks did connect on five 3-pointers. GU didn't shoot much better at 34.3% and made only 3-of-15 3s.
Jabari Narcis leads the Mavericks with nine points on 3-of-3 shooting from 3.
Admon Gilder has six points, Killian Tillie – making his season debut – has five and Drew Timme has four points and six rebounds off the bench.
Only five total fouls were called all half, leading to just six free throws attempted (Gonzaga 1 of 2, UTA 4 of 4).
Halftime
Second half
15:59 – Gonzaga 40, UTA 37: The Zags continue to lead as the referees make use of the whistles early in the second half.
After calling just five fouls all first half, eight fouls were called in the first four minutes of the second.
Ryan Woolridge remains the points leader for Gonzaga with 13. He also has five rebounds.
Jabari Narcis leads UTA with 12 points on 4-of-4 shooting from 3.
Filip Petrusev, who was held to two points in the first half, has added five points in the second.
11:35 – Gonzaga 48, UTA 40: Gonzaga is locked in on the defensive end and has extended its lead to 8.
UT Arlington hasn't scored in the last 1:51.
The Zags are also starting to use their size advantage and find shots inside, scoring 24 points in the paint compared to UTA's 6.
8:07 – Gonzaga 53, UTA 47: A 6-0 run by Texas Arlington has the Mavericks within 6.
Gonzaga has gone nearly two-and-a-half minutes without a basket.
Gonzaga forward Killian Tillie is up to eight points, picking up three on a wild and-one basket.
3:24 – Gonzaga 63, UTA 53: Gonzaga just cant seem to put the Mavericks away as Jabari Narcis drills his fifth 3-pointer of the game to keep UT Arlington within striking distance.
Narcis has 16 points and is 5 of 5 from 3-point range.
Gonzaga has four players in double figures, led by Ryan Woolridge's 18 points. Admon Gilder has 12, and forwards Killian Tillie and Filip Petrusev have 10 each.
Final – Gonzaga 72, UTA 66: Ryan Woolridge scored 19 points to lead cold-shooting the Bulldogs to a win over the Mavericks.
Gonzaga shot 39.1% from the field and just 22.7% from 3-point range.
Starting 5
Pregame
Local journalism is essential.
Give directly to The Spokesman-Review's Northwest Passages community forums series -- which helps to offset the costs of several reporter and editor positions at the newspaper -- by using the easy options below. Gifts processed in this system are not tax deductible, but are predominately used to help meet the local financial requirements needed to receive national matching-grant funds.
Follow along with the Zags
Subscribe to our Gonzaga Basketball newsletter to stay up with the latest news.
---