Sports
A Grip on Sports: In a sense, Feast Week begins today as college football, basketball and the NFL start to fall all over each other
Fri., Nov. 22, 2019 A GRIP ON SPORTS • What's on tap for this weekend? Way too much, for my liking. There are only so many hours in a day, after all, and all of them are full.
•••••••
• Yes, it is overlap season. We get that. College football is still going full blast. So is the NFL. And now you throw in college hoops, with upwards of 20 games available on cable and what's a viewer to do?
Especially the next couple weeks.
Between now and the end of Thanksgiving weekend, you will not only gorged yourself on turkey, stuffing, pumpkin pie and Black Friday deals, you will also have had your fill of rivalry football games, preseason basketball tournaments and crucial NFL encounters.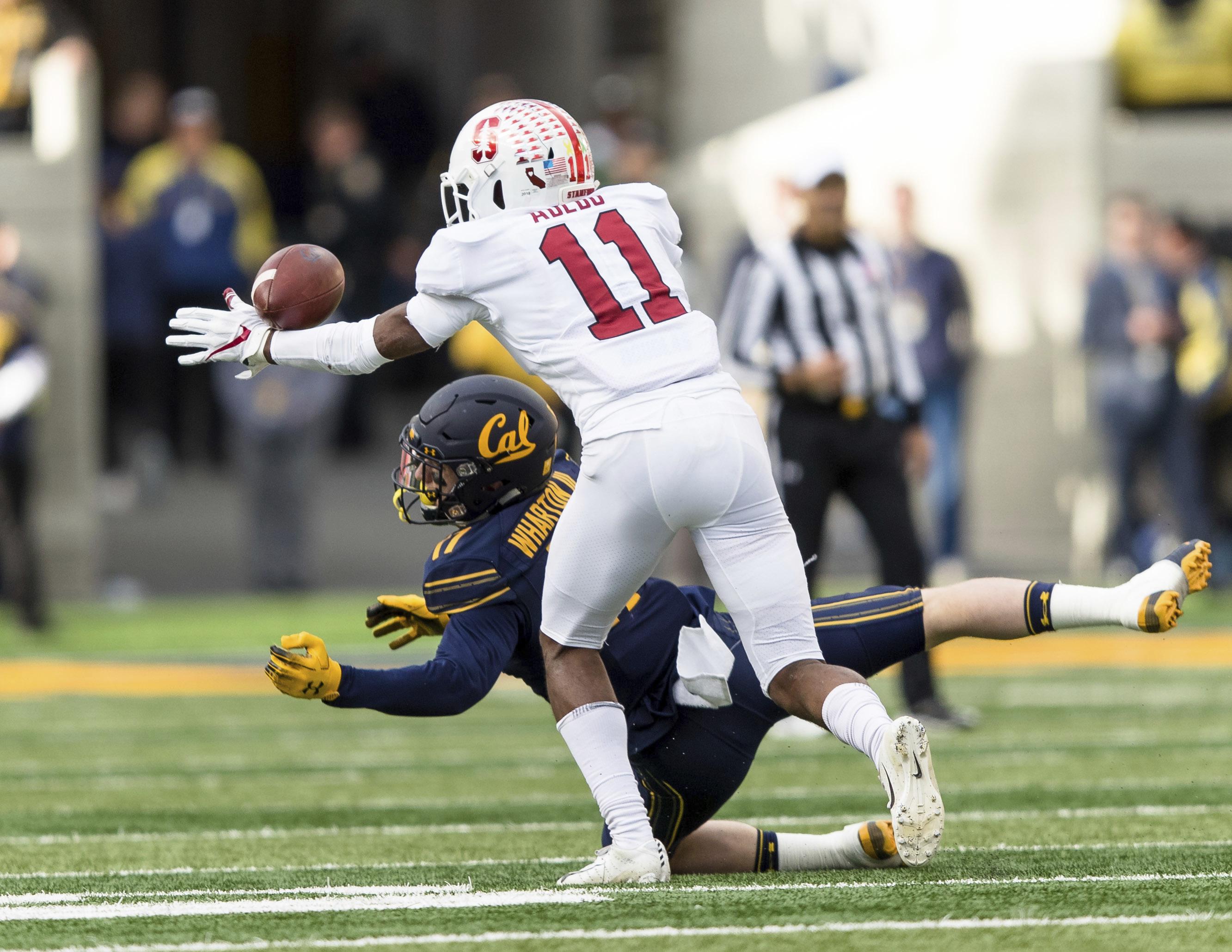 The viewing calories will add up too, and mostly show in your red-rimmed eyeballs. (That only applies, in our reading area, to Idaho eyeballs. Those in Washington may be red-rimmed, legally, for another reason.)
There is one thing bothering me this weekend. Call if my conservative nature, if you want, and you would be right. I get used to certain rhythms and I don't like it when they are disturbed.
Take rivalry football games, for instance. Thanksgiving weekend is when they belong. Not the week before, not the week after. Not in October, that's for darn sure.
But this weekend the California rivalry games will show up on your TV. USC vs. UCLA. Cal vs. Stanford. Two big games no matter the records. Heck, one even bills itself as The Big Game, with a The Ohio State-measure of pretense.
And yet this week, a week before they really should be played, they are being met with a certain amount of apathy in the Golden State. You know it's true. There are stories in the media about it, from the Big Game's death to a lack of excitement in So Cal.
That's too bad. I blame Larry Scott. No reason, I just do.
• So what else is on this weekend in the Spokane area? There are 19 college basketball games on cable today. And three more NBA ones.
Of the 18 men's games today, only three involve ranked teams, which means the matchups aren't all that scintillating. But it is mid-November, after all.
Saturday is better. Not in college hoops, but with football. We already mentioned the two rivalry games but they aren't part of the national-title picture. One 9 a.m. game Saturday – No. 9 Penn State at second-ranked Ohio State – has a huge import, no matter the outcome. The rest, like 24th-ranked Texas A&M at No. 4 Georgia or No. 6 Oregon at Arizona State or No. 7 Utah at Arizona, only really matter if an upset occurs.
Sunday is the NFL's day, though college hoops is horning in a bit these days.
If you have an old schedule lying around, it might list the Seahawks playing the night game at Philadelphia. That's changed. NBC flexed the Hawks and Eagles into the morning so it could steal Green Bay at San Francisco for prime time.
Good choice, but it does mean we have to make out cheesesteaks for lunch and not Sunday dinner.
It's all part of the feast that is sports viewing on fall weekends.
•••
WSU: Got enough change for a second cup of coffee this morning? You'll need it if, like me, you like to read and sip. It's a bad habit, but when I read my sports section in the morning, I have to be able to reach for my coffee every few minutes. I drank an entire cup this morning reading Theo Lawson's gripping history of Misiona Aiolupotea-Pei (if his name is spelled wrong, blame Theo; I cut-and-pasted it this morning), the Cougars' nose tackle. Aiolupotea-Pei has made one of the more incredible journeys in recent WSU history and there have been some long and winding ones before him. Sit down and read his. … It is not as long as the second half must have felt to Kyle Smith yesterday. Theo was in a quiet Beasley to witness the Cougars 85-77 home loss to Nebraska Omaha. … The volleyball team lost at Arizona State. … Oregon State may be saving a receiver's fourth game for the rivalry game with Oregon. … Elsewhere in the Pac-12, will this be the weekend of the Big Upset? … For some reason this year people have noticed there are athletic directors on the College Football Playoff selection committee. And one of them works at a contender. Could it be because the SEC is worried it won't have two teams in? … There may be a future doctor in the middle of Washington's defense. … The Big Game is more of the Backup Bowl this year. Stanford and California will rely on reserves in this one-sided rivalry (at least in the last decade). … Oregon understands it has to control Eno Benjamin to control Arizona State. … Special teams has led to a special relationship at Colorado. … Is there a bigger lock than Utah over Arizona? … In the middle of rivalry week, the future of USC coach Clay Helton still dominates. The football is still important, though, for UCLA and USC. … In basketball news, California was rolled by Duke last night. It was ugly. … So was Utah's loss to Coastal Carolina. … Then again, UCLA lost to Hofstra. … At least Arizona won, but it wasn't easy. … Stanford is on a roll to open the season. … Washington needed a point guard. The Huskies found one needing a second chance.
Gonzaga: Speaking of rivalry games, the Bulldogs hosting Eastern in women's hoops probably doesn't fill the bill, but it is a matchup between two neighbors. Those are always fun. Jim Allen has a preview of tonight's contest. … Around the WCC in men's play, Loyola Marymount got past Air Force in the Bahamas.
EWU: We could have referenced this story in the above paragraph, but because Jim Townsend is a senior defensive lineman for the Eagles and sister Jill, a Gonzaga basketball starter, has more eligibility, we linked Ryan Collingwood's story here. Paired with Theo's piece linked above, this story makes two interesting features for your Friday.
Idaho: This is it. The last game. For two Vandal seniors with professional hopes, Saturday's game at Northern Arizona is their final chance to get more on film for scouts. And their final chance to wear the UI uniform. Peter Harriman has more in this preview.
Whitworth: The Pirates are off to a hot start but they now hit the road for a tough weekend. Dan Thompson previews their tournament in St. Louis.
Ironman: Always go full Ironman if you can. Good advice. And now Coeur d'Alene will be offering triathletes that chance again. Ryan has more in this story.
Seahawks: Russell Wilson met with the media yesterday, as is his usual schedule. He's just happy to be considered for awards like the MVP. … There were some players missing at practice. … Can the Hawks get a contract done with Jadeveon Clowney?
Mariners: The evil empire does exist and it now resides in Houston.
Sounders: Ramon Torres said goodbye yesterday.
•••
• My goal is to get to the Gonzaga women's game tonight. But, as is the case with goals, sometimes the word "unattainable" comes into play. Until later …
Subscribe to the sports newsletter
Get the day's top sports headlines and breaking news delivered to your inbox by subscribing here.
You have been successfully subscribed!
There was a problem subscribing you to the newsletter. Double check your email and try again, or email
webteam@spokesman.com
---