Sports > Gonzaga basketball
Recap: No. 8 Gonzaga using balanced scoring to top Cal State Bakersfield, remian unbeaten
Nov. 23, 2019 Updated Sat., Nov. 23, 2019 at 10:48 p.m.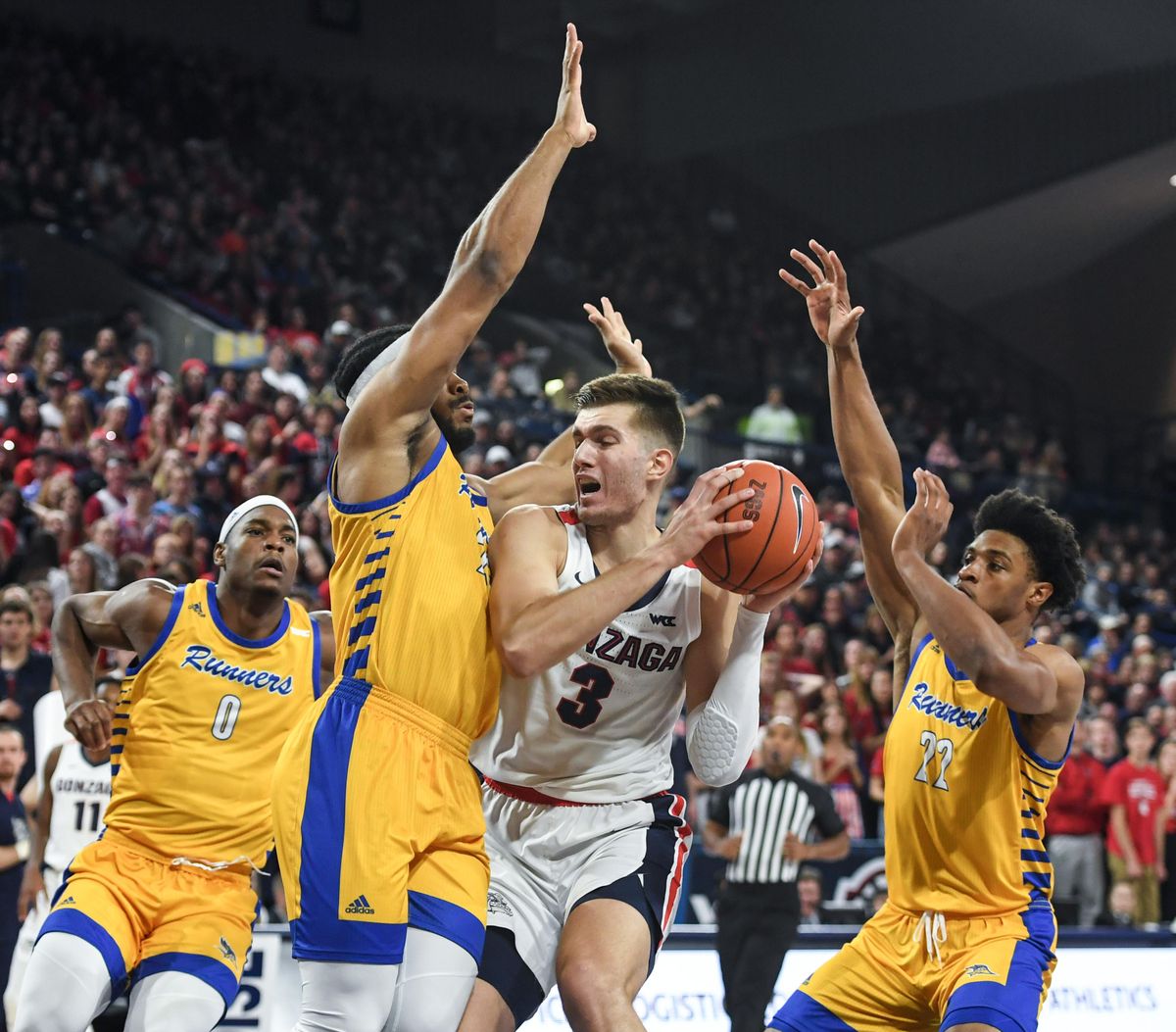 Gonzaga forward Filip Petrusev is fouled by CSU Bakersfield forward Darrin PersonJr., Saturday, Nov. 23, 2019, at the McCarthey Athletic Center. (Dan Pelle / The Spokesman-Review)
NEXT GAME: Wednesday, Nov. 27: Gonzaga Bulldogs vs. Southern Mississippi Golden Eagles at Paradise Island, Nassau, Bahamas, 4 p.m. PST TV: ESPNU
Filip Petrusev led five players in double figures as No. 8 Gonzaga downed Cal State Bakersfield 77-49 on Saturday at the McCarthey Athletic Center in Spokane.
The sophomore forward paced the Bulldogs (6-0) with 15 points, seven of which came from the free-throw line. He also added a team-best seven rebounds and four assists.
Killian Tillie (13 points), Drew Timme (11), Admon Gilder (10) and Joel Ayayi (10) rounded out the GU players in double figures.
Justin Edler-Davis led the Roadrunners (2-4) with 11 points and four rebounds.
The Bulldogs shot 44.9% from the floor and 34.8% from 3-point range, while CSUB shot 40% overall and 30% from deep. Gonzaga struggled again from the free-throw line, shooting just 64.1% (25-39).
The Bulldogs hounded CSUB on defense, forcing the Roadrunners into 27 turnovers, while committing 10 themselves.
Gonzaga returns to action Wednesday against Southern Mississippi (4 p.m., ESPNU) in its Battle 4 Atlantis opener in the Bahamas.
Gonzaga Bulldogs / YouTube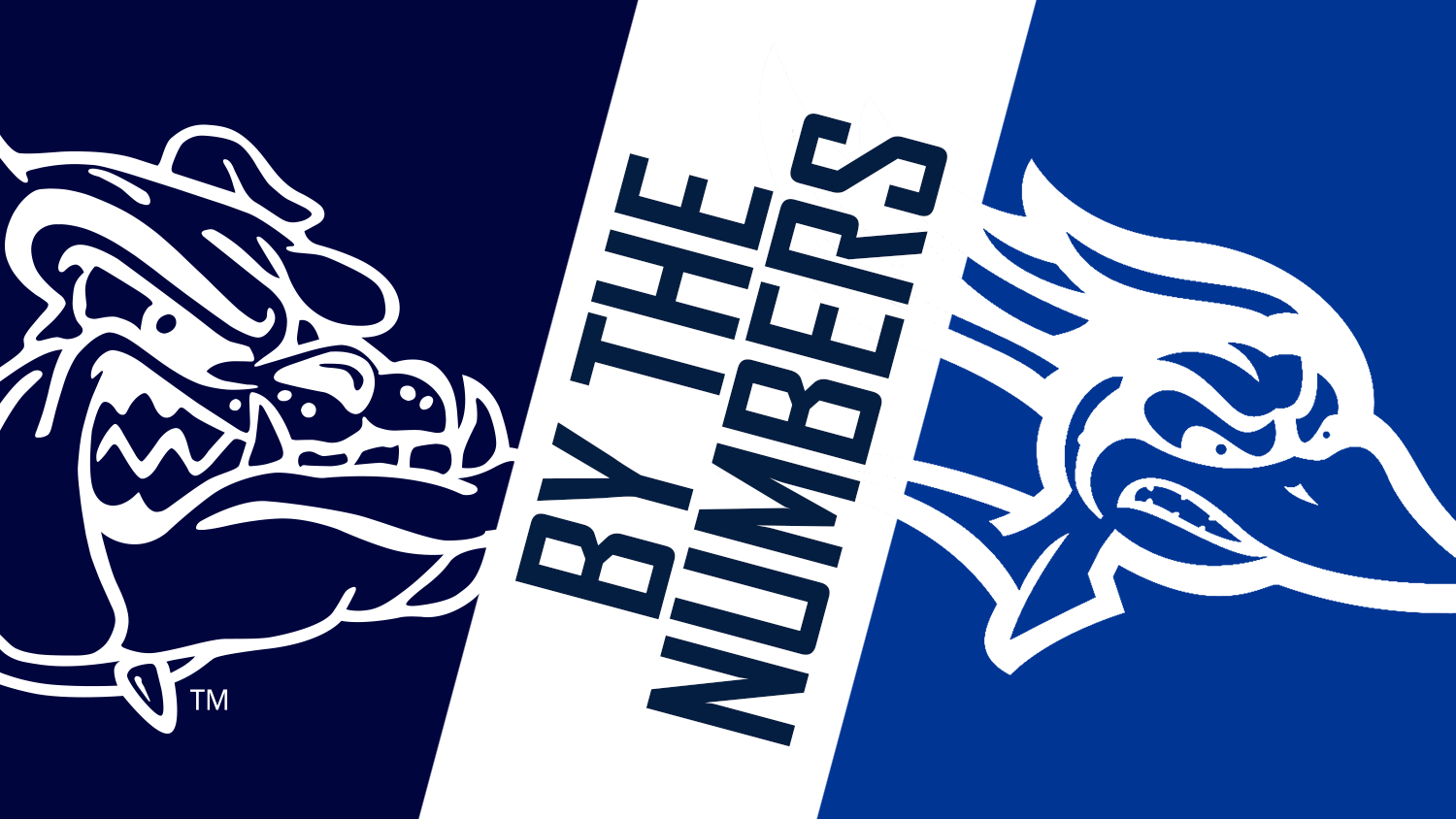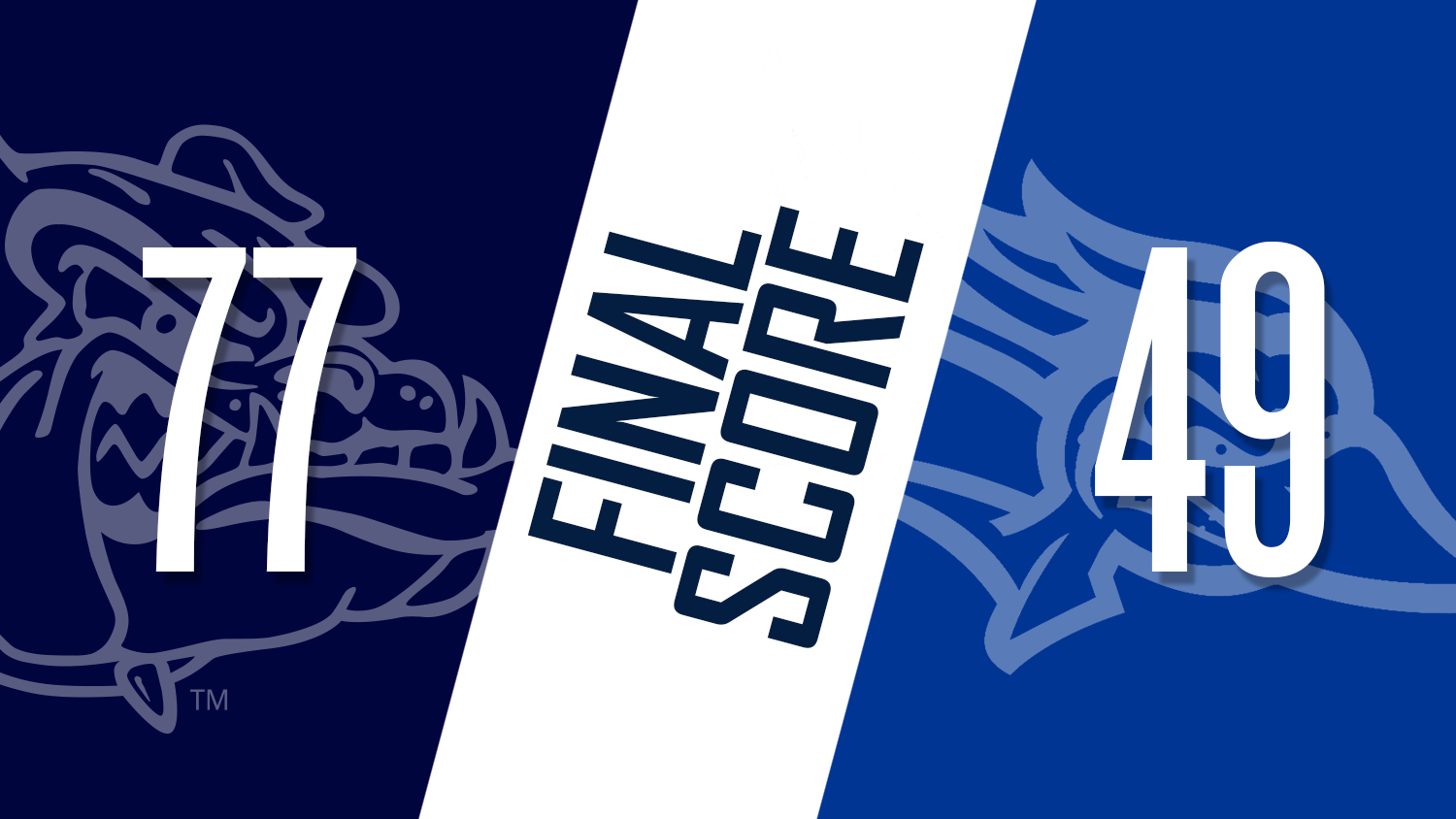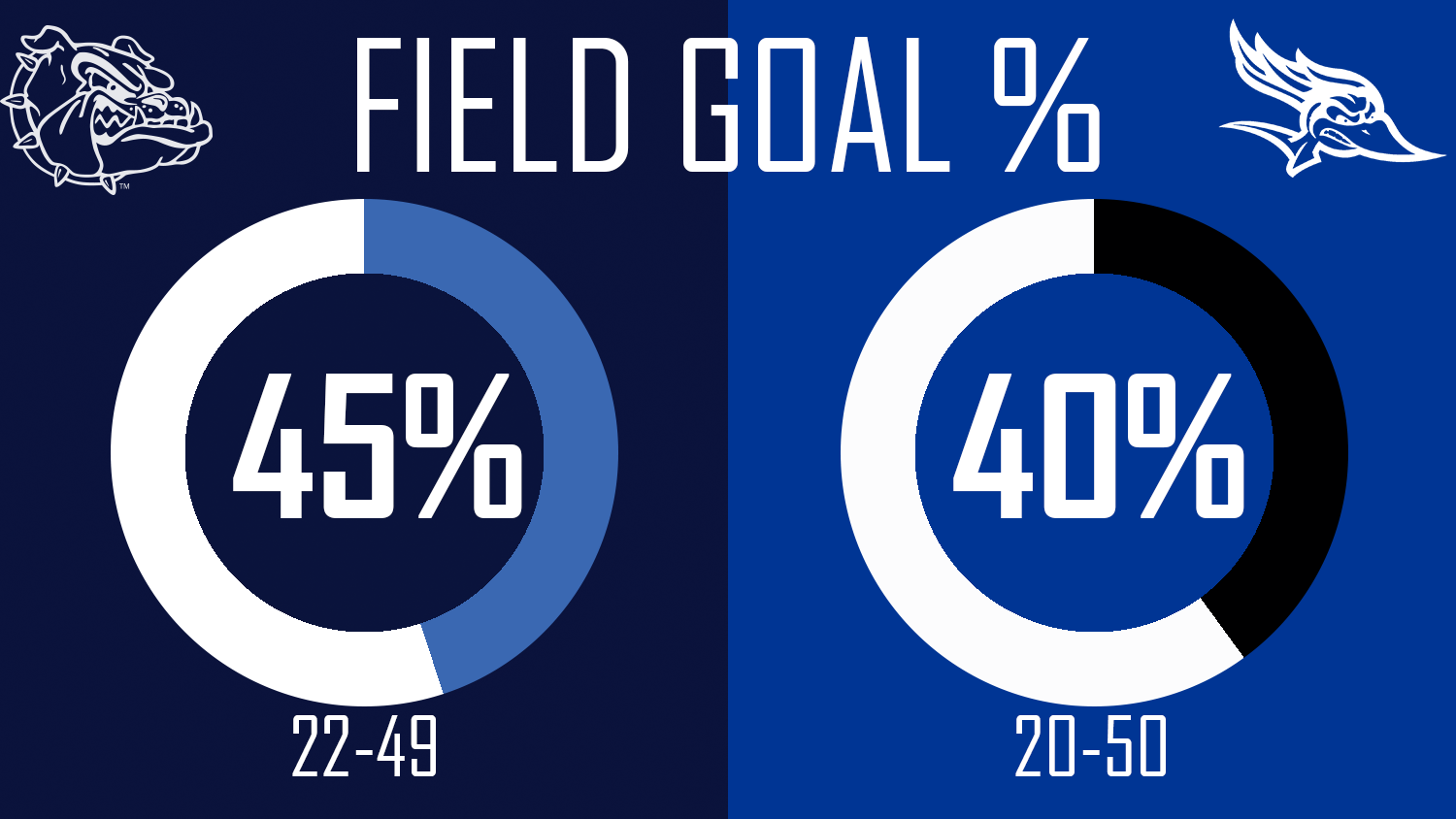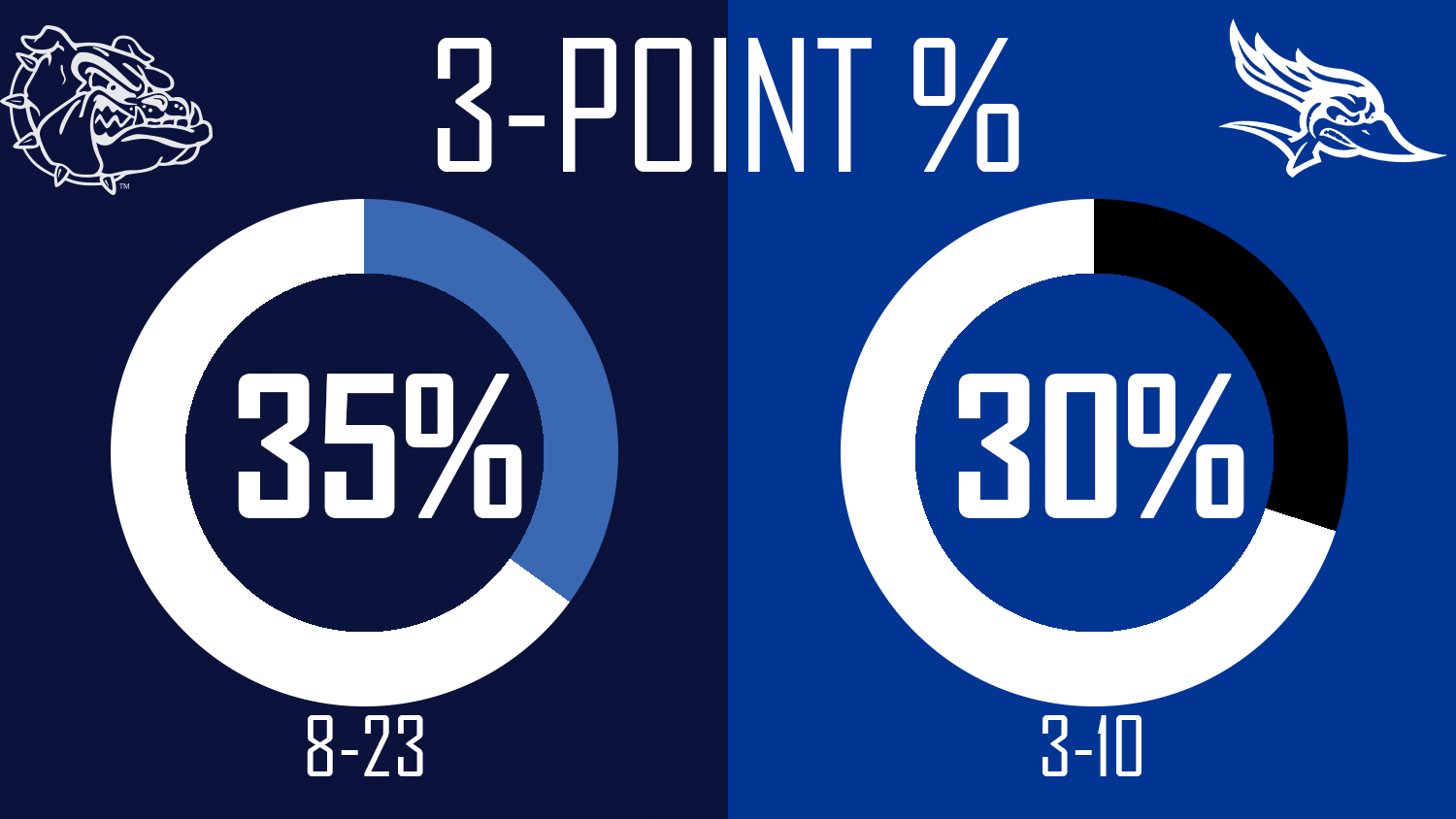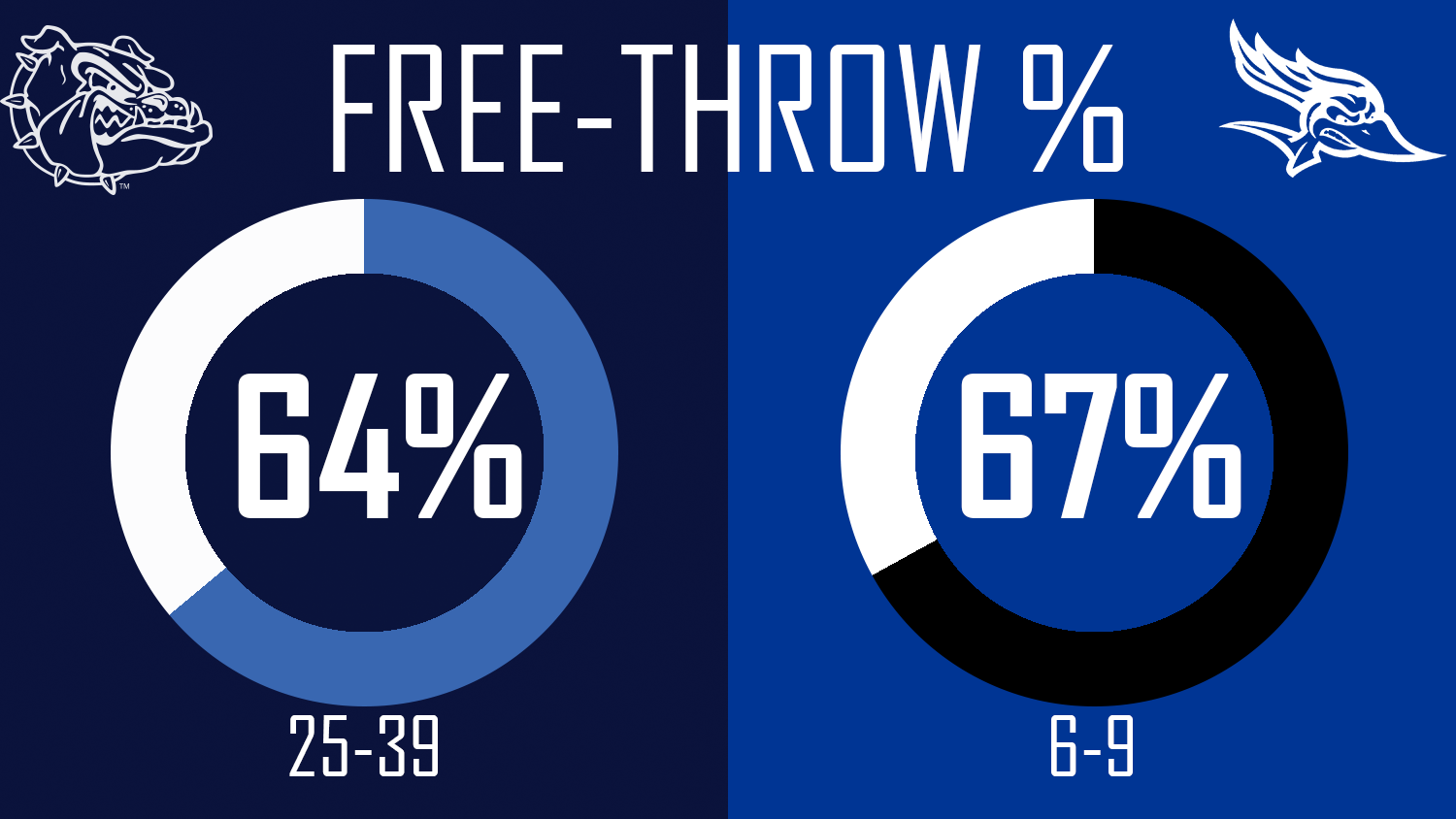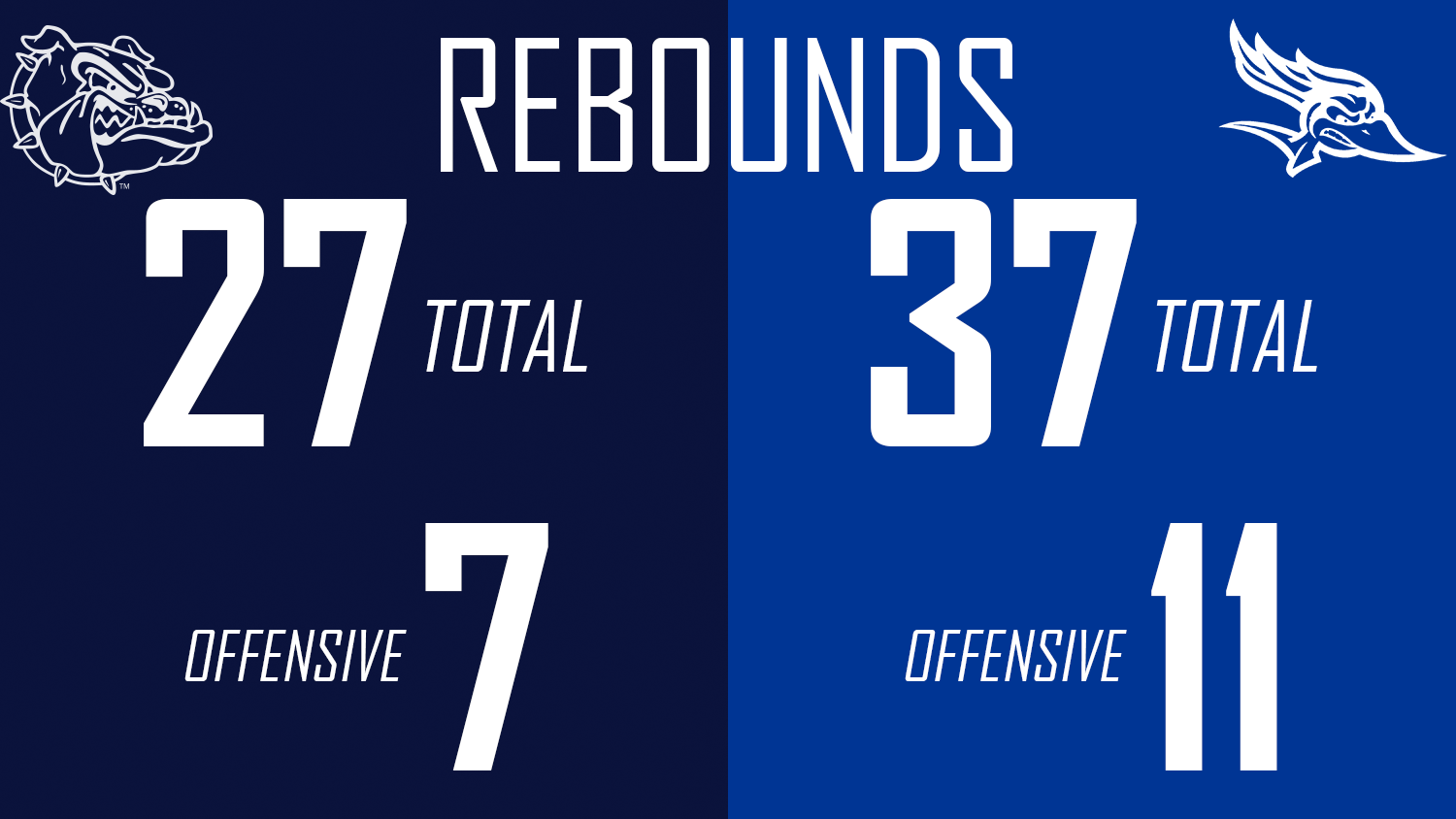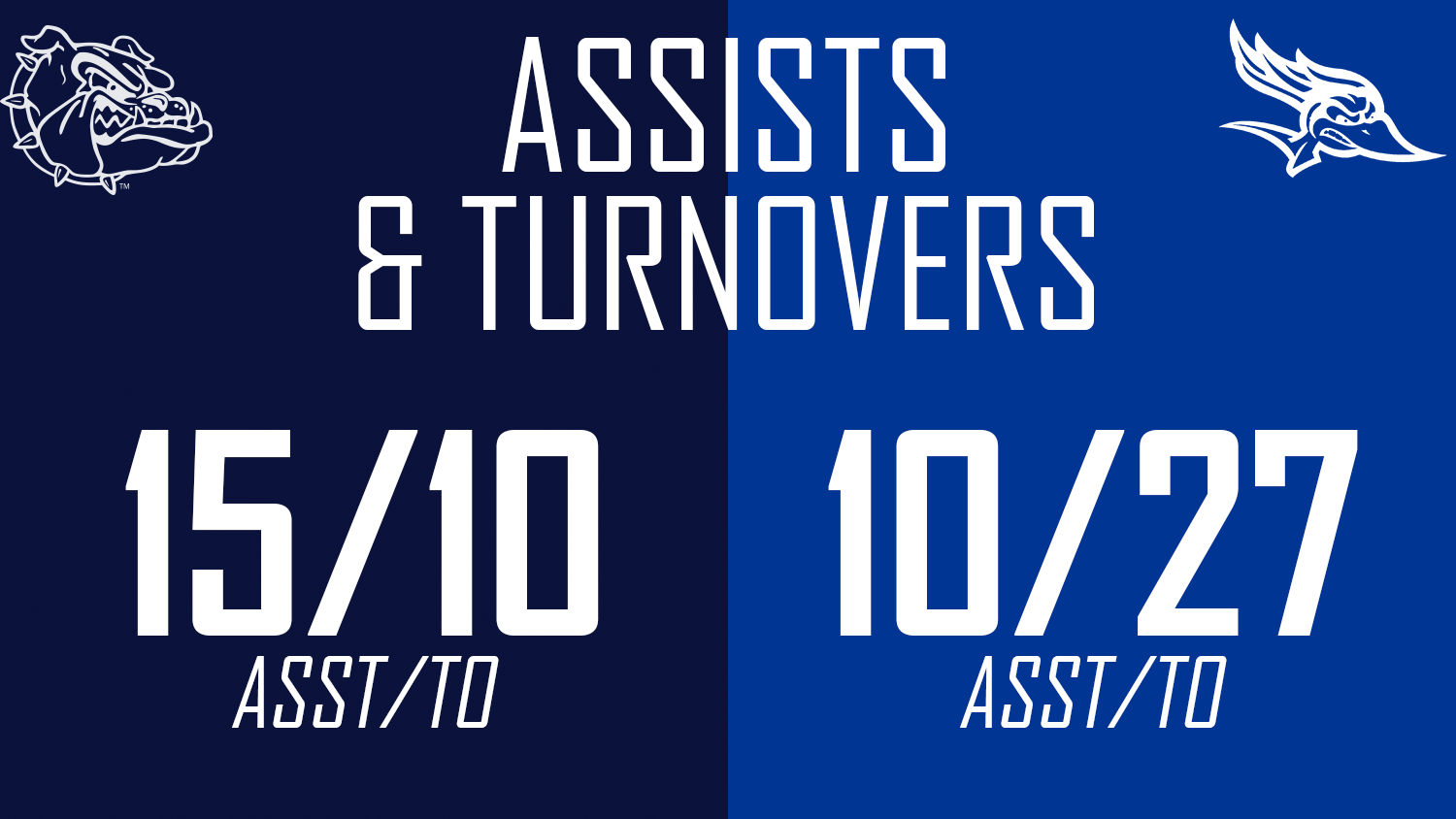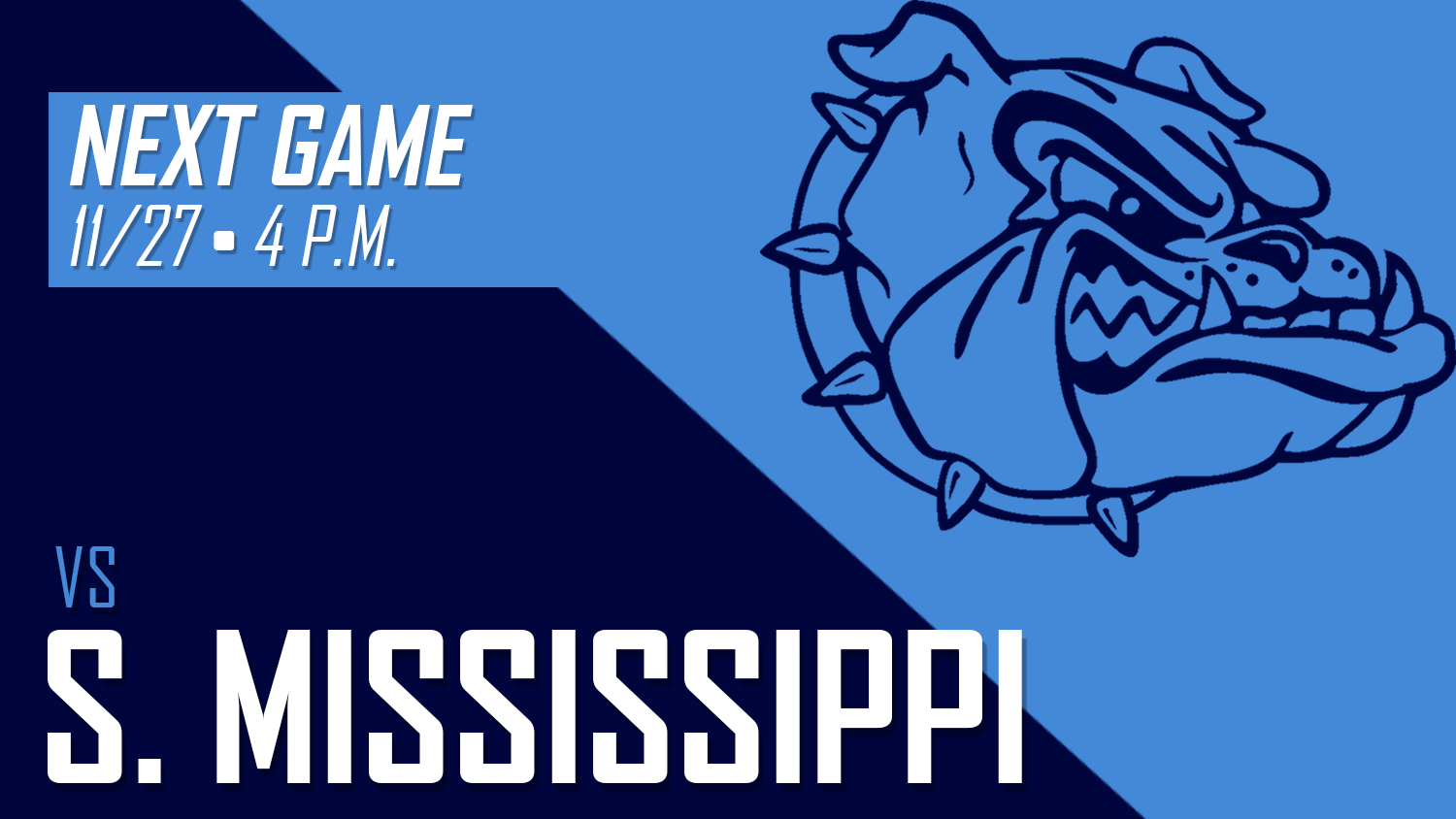 First half
15:52 – Gonzaga 12, CSUB 4: Strong start for Killian Tillie in just his second game back from knee surgery.
The senior forward hits his first two 3-pointers as the Bulldogs race out to an early lead over the Roadrunners.
GU also setting the pace early on the defensive end, forcing four Bakersfield turnovers.
Zags also showing great offensive balance as each starter but Ryan Woolrdige has scored in the opening four-plus minutes.
11:32 – Gonzaga 18, CSUB 10: Gonzaga coach Mark Few keeps his bench rotation the same as the Texas Arlington game with forwards Drew Timme and Anton Watson the first players to check in. Killian Tillie and Filip Petrusev get the first breaks of the evening for the Zags.
One early-season concern for GU – poor free-throw shooting – showing up again as grad transfer guard Admon Gilder misses a pair from the line. GU doing a great job being aggressive on offense though.
Bakersfield – trying its best to keep fresh legs on the court – has already played 10 men. Zags back into the eight-player rotation as guard Joel Ayayi comes in for Gilder.
CSUB goes on a nice stretch hitting 4 of 5 shots to cut the GU lead to six, but Ayayi answers with his first basket of the game to put GU up eight.
Zags shooting 46.2% from the floor, while the Roadrunners are at an even 50%.
7:39 – Gonzaga 24, CSUB 17: Nice bucket with the free-throw finish for Admon Gilder as the shooting guard is up to five points.
On the other side of the court, Killian Tillie shows off his volleyball background with a strong block in the paint to deny an easy CSUB bucket.
Roadrunners starting to pressure the Zags on defense, but GU goes to its strength down low as Filip Petrusev spins his defender and finishes while being fouled to get to five points.
Both teams working hard down low with CSUB leading GU 12-10 in points in the paint.
Bakersfield up to 11 turnovers, while Gonzaga has turned it over twice. GU also struggling to find its stroke from deep, shooting just 2 of 8 from 3-point range.
3:18 – Gonzaga 33, CSUB 19: Bakersfield with a few nice takes to the basket in a row, but the Roadrunners are struggling to finish. On the other end, the Zags are starting to heat up as Killian Tillie hits his third 3-pointer of the night.
Tillie is up to a team-best nine points. He also has two rebounds, a steal, assist and block to his name.
Bakersfield doing a nice job staying in this one, but they'll need some outside shots to fall (1 of 5 from deep) if they want to mount an upset bid.
CSUB also runs into the first major foul trouble of the night as forward Shawn Stith picks up his third foul.
Filip Petrusev with a nice stretch of play in the paint for GU. He's up to eight points – four of which have from from the line – and has dished out three assists.
Halftime – Gonzaga 39, CSUB 21: Gonzaga's breakout star of the first month is at it again. Guard Joel Ayayi uses a slick ball fake to get free and hits the 3-pointer. The redshirt sophomore from France is up to seven points in 13 minutes off the bench.
Killian Tillie leading the way for the Bulldogs with nine points on 3-of-4 shooting from deep. Filip Petrusev added eight points, three rebounds and three assists for GU.
Gonzaga shooting 52.4% from the floor and 40% from 3-point range, while Bakersfield is at 32.1% overall and 16.7% from deep.
CSUB with 16 first-half turnovers to Gonzaga's five. The Zags have dished out seven assists on 11 makes, while the Roadrunners have just two assists on nine baskets.
Taze Moore and Justin Edler-Davis are pacing CSUB with five points each.
Second half
16:18 – Gonzaga 45, CSUB 29: Bulldogs start the second half much the same way they did the first – get the ball to Killian Tillie.
A quick bucket for the big man makes him the first player in double figures with 11 points.
Zags also work to get junior wing Corey Kispert going as he's fouled on a 3-point attempt and hits two from the line. He has just four points after back-to-back three-point games against UT Arlington and Texas A&M.
Ryan Woolridge also trying to get in on the offensive action after a first half. He's also at four points for the balanced GU offense.
Fouls adding up again early in the half for the Roadrunners, and some of the contact is getting harder. Drew Timme the latest Zag to get hit at the basket on a foul from Justin Edler-Davis, prompting the refs to take a look at the replay and call a flagrant foul.
11:37 – Gonzaga 57, CSUB 31: After making a pair of free throws following the flagrant foul, freshman forward Drew Timme adds two more quick baskets to reach 11 points and the second GU player in double figures.
The strong play inside sets up a wide-open look for Admon Gilder from deep, and the Texas A&M transfer nails the 3. He now has eight points and two steals.
Gilder follows up his triple with a big two-handed swat on the defensive end.
Bulldogs looking much more conformable on both ends of the court this half, while CSUB is struggling to get any stops or scores.
8:21 – Gonzaga 66, CSUB 37: Admon Gilder joins the party in double figures with a nice take to the basket to get to 10 points.
Zags continue to bully Bakersfield on defense, forcing 22 turnovers. CSUB shooting the ball well this half, but it has taken four fewer shots than GU.
Filip Pterusev quietly putting together a solid game as well for GU. He's up to 12 points along with seven rebounds and four assists – both of which are team-best marks.
Points in the paint still balanced between the teams (CSUB leads 26-24), but GU's 24-5 advantage in points off turnovers one of the major differences.
3:18 – Gonzaga 77, CSUB 44: Bench-clearing time for the Bulldogs as Corey Kispert is the last starter to leave the court. Filip Petrusev likely will finish at 15 points, seven boards and four assists, while Killian Tillie ends at 13 points – including three first-half 3-pointers.
Zags really working hard to get Anton Watson the ball down low. The freshman is doing a nice job of drawing contact, but is just 2 of 5 from the free-throw stripe. GU at 64.1% shooting from the line. Watson does get a chance to show off his range though, drilling a 3-pointer for his first field goal of the night.
The Gonzaga Prep standout then follow up his triple with a huge slam that gets the GU starters off their feet.
Nice for the GU depth to get an extended run out before next week's trip to the Bahamas and the Battle 4 Atlantis.
Final – Gonzaga 77, CSUB 49: Five Zags finish in double figures, including Drew Timme and Joel Ayayi off the bench.
Bulldogs impressive on defense once again, forcing CSUB into 25 turnovers.
Next up, a trip to the Bahamas where Southern Mississippi awaits – followed by either Oregon or Seton Hall and a possible December 18th appetizer against North Carolina.
Starting 5
Pregame
Local journalism is essential.
Give directly to The Spokesman-Review's Northwest Passages community forums series -- which helps to offset the costs of several reporter and editor positions at the newspaper -- by using the easy options below. Gifts processed in this system are not tax deductible, but are predominately used to help meet the local financial requirements needed to receive national matching-grant funds.
Follow along with the Zags
Subscribe to our Gonzaga Basketball newsletter to stay up with the latest news.
---