Sports
A Grip on Sports: The Seahawks have been lucky to win – nine times – and lucky to be headed toward a true playoff
Mon., Nov. 25, 2019 A GRIP ON SPORTS • Hey, did you hear? The Seahawks are 9-2. Can you believe it? Me neither. Really, they are. No, I don't how they are doing it either.
•••••••
• Before we get into the nuts and bolts of yesterday's ugly, yet satisfying, win in Philadelphia, let's give thanks. Thanks for the NFL not being college football. Thanks there isn't a committee sitting in New York deciding on the four NFL teams who would participate in the "playoffs."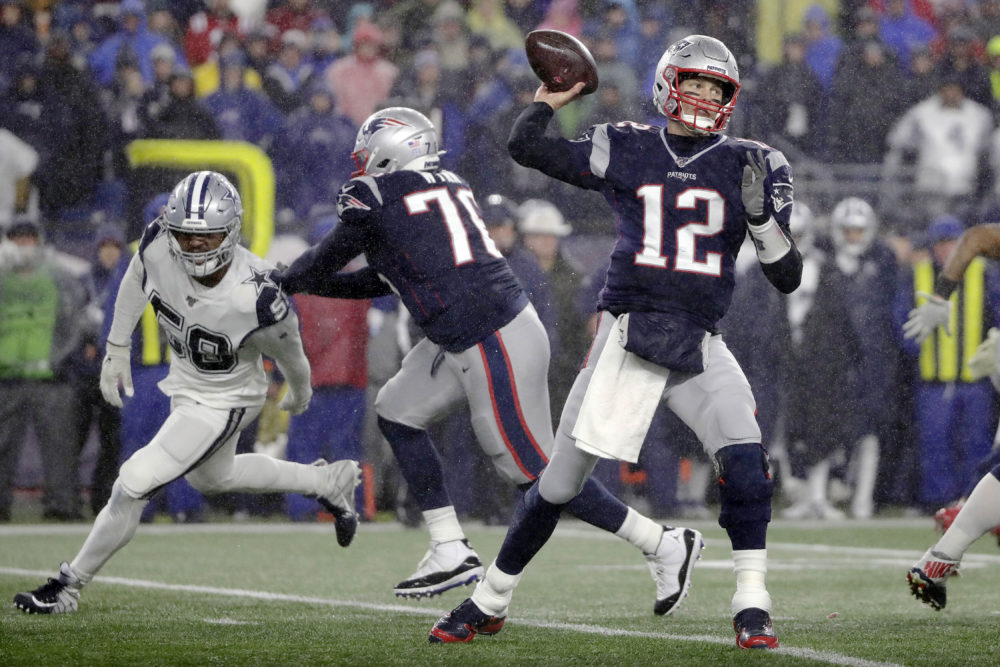 If there were, the Hawks would be outside looking in.
Yes, they would. There would be arguments, of course, their two losses are the "best" two losses of any contender – to Baltimore and New Orleans – but detractors would point out both came at home and one, the Saints, came without the other team's starting quarterback playing.
New England would be in because the Pats are the NFL's version of Alabama. And a 10-1 record would be hard to argue with. The Ravens too, even with the loss to Cleveland. The wins over New England and Seattle would trump that.
The Saints weathered the Drew Brees injury, so the committee would pick them and their 9-2 mark. The last spot? San Francisco would get the nod over Seattle, despite the Hawks win in the Bay Area recently. There is no way San Francisco's general manager, who would chair the selection committee, would let the 49ers be left out. Heck, even Paul Finebaum thinks he's a crook (whoever he is).
• Honestly, the Seahawks don't do anything exceptionally well.
Their defense has holes, having yielded exactly 100 points more than San Francisco's NFC-low 163. Their offense has Russell Wilson, Tyler Lockett and the running back du jour. After that, it's a crapshoot.
And more often than not, they roll a seven. Maybe Pete Carroll is such an optimist because he plays with loaded dice? That's as good an explanation as any.
They actually gambled yesterday, calling a trick play that worked, relying on their lucky (Rashaad) Penny and then allowing Chris Carson to fumble not just once but twice on consecutive plays as they were trying to ice the game.
But nothing Philadelphia did worked against a patched together (since the season began) Seahawk defense that includes more castaways than that Tom Hanks movie.
Somehow Carroll is getting the most out of them. Seattle is 6-0 away from CenturyLink, which carries about as much of a home-field advantage these days as the Kennel during Christmas break.
When you add everything up, it's hard to figure how the Hawks are 9-2. How they are hot on the 49ers' trail. How they have a shot at homefield throughout the postseason. But they do.
Without doing anything exceptionally well.
•••
WSU: We know what the Cougars do exceptionally well. They run the "Air Raid" after all. Theo Lawson takes a last look at the bowl-clinching win over Oregon State before turning his attention today on the Apple Cup. For the first time in a long time, I believe Washington State is going to win. So bet the Huskies folks. … The soccer team is going where it's never gone before. The Elite Eight. After Sunday's 3-0 win over West Virginia, that's the destination. What I don't understand is, after upsetting top-seeded Virginia in the opening round, why do the Cougars have to play second-seeded South Carolina in the round of eight? If Virginia had won twice, would the two top seeds be meeting in the quarterfinals? Makes no sense. … Elsewhere in the Pac-12, what must Washington do to win the Apple Cup? Two thoughts from this side of the state: run the ball and drop eight into coverage. … Oregon's loss to Arizona State was stunning in more ways than one. … Oregon State is a little stunned itself. Now the teams meet in the Civil War. … There is little chance Colorado will upset Utah in Salt Lake City, but at least the Buffs still have a longshot at a bowl berth. The Utes moved up to sixth in the polls. … Did UCLA do USC a favor by losing? Will Clay Helton parlay the win into a legendary career with the Trojans? Or will there be another season of disappointment coming? … As Arizona and Arizona State prepare to meet in the Territorial Cup, it looks as if the Sun Devils have a much brighter future. … In basketball news, when will the NCAA come down on Arizona and USC? How about never? … Washington picked up another home win, this one over USD. … Arizona, playing with one less contributor, tightened up on both ends and routed Long Beach State. … UCLA needs to bounce back in Hawaii. … Colorado handled Wyoming. … Utah lost in South Carolina.
Gonzaga: Corey Kispert is in a shooting slump. So he's doing what great shooters do no matter if they are shooting well or poorly: he's getting up shots. Jim Meehan has more in this story. … In other WCC news, BYU opens the Maui Invitational against UCLA.
EWU: We knew it then. And it was confirmed yesterday. The loss to Idaho put a nail in the Eagles' playoff hopes. Despite a 7-5 record and playing in the FCS' toughest conference, Eastern wasn't even one of the first four out of the playoffs. North Dakota State is once again the top seed. … Elsewhere in the Big Sky, Weber State earned the No. 3 seed and a bye. … Montana State, Montana and Sacramento State also have byes too. The bad Brawl loss didn't destroy the Grizzlies' postseason hopes.
Whitworth: The Pirates picked up a handful of awards last week, something highlighted in this week's local briefs.
CCS: The volleyball team rolled to its second consecutive NWAC title.
Seahawks: One thing Seattle did well yesterday was force turnovers. Philadelphia couldn't hang on to the ball and the Hawks took advantage. … They also had Lockett, though he wasn't as effective as usual. Neither was Wilson. … Jarran Reed sprained his ankle. … How would you grade their performance? … Jadeveon Clowney did not play.
•••
• Mandatory question for this week. What is you favorite Thanksgiving side dish? Mine used to be mashed potatoes. But my tastes have matured. Now it's a traditional medium-rare petit filet mignon. It goes so well with the turkey. Perfect. Until later …
Subscribe to the sports newsletter
Get the day's top sports headlines and breaking news delivered to your inbox by subscribing here.
You have been successfully subscribed!
There was a problem subscribing you to the newsletter. Double check your email and try again, or email
webteam@spokesman.com
---