Sports > Gonzaga basketball
Recap: Michigan uses balanced scoring, sharp shooting to top No. 8 Gonzaga 82-64 in Battle 4 Atlantis title game
Nov. 29, 2019 Updated Fri., Nov. 29, 2019 at 6:43 p.m.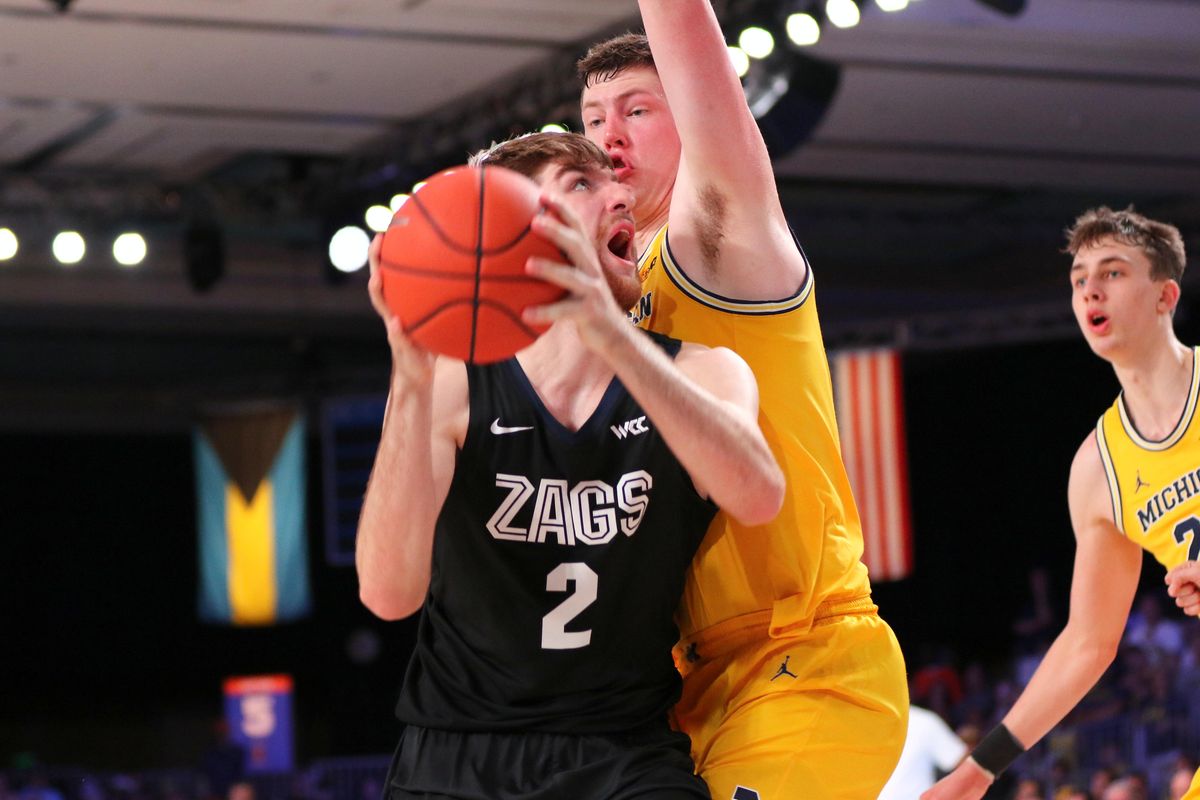 Gonzaga forward Drew Timme, left, is smothered by a Michigan defender during the Battle 4 Atlantis championship game on Friday, Nov. 29, 2019, in Paradise Island, Bahamas. (Torrey Vail / For The Spokesman-Review)
NEXT GAME: Wednesday, Dec. 4: Texas Southern Tigers at Gonzaga Bulldogs, 6 p.m. PST TV: KHQ/ROOT Sports
PARADISE ISLAND, Bahamas – Jon Teske dominated down low, scoring 19 points and grabbing 15 rebounds, as Michigan upset No. 8 Gonzaga 82-64 in the Battle 4 Atlantis title game on Friday.
Isaiah Livers added a team-high 21 points, including five 3-pointers, for the Wolverines (7-0). Michigan entered the tournament unranked, but will likely vault into the top 25 next week after victories over No. 6 North Carolina and the Bulldogs (8-1).
Killian Tillie had his best game of the season for GU, scoring 20 points on 9-of-14 shooting. He was the only Zag in double figures though, as Filip Petrusev, Drew Timme and Joel Ayayi finished with nine points apiece.
Gonzaga shot 40% from the floor and 50% from deep, while Michigan was 54% overall and 52.2% from 3-point range.
GU was also outscored in the paint for the second straight game (34-28), along with losing the turnover battle (13-11)
Michigan point guard Zavier Sampson also displayed his passing abilities, dishing out more assists (13) than Gonzaga had as a team (12).
The Bulldogs return to action Wednesday against Texas Southern at the McCarthey Athletic Center.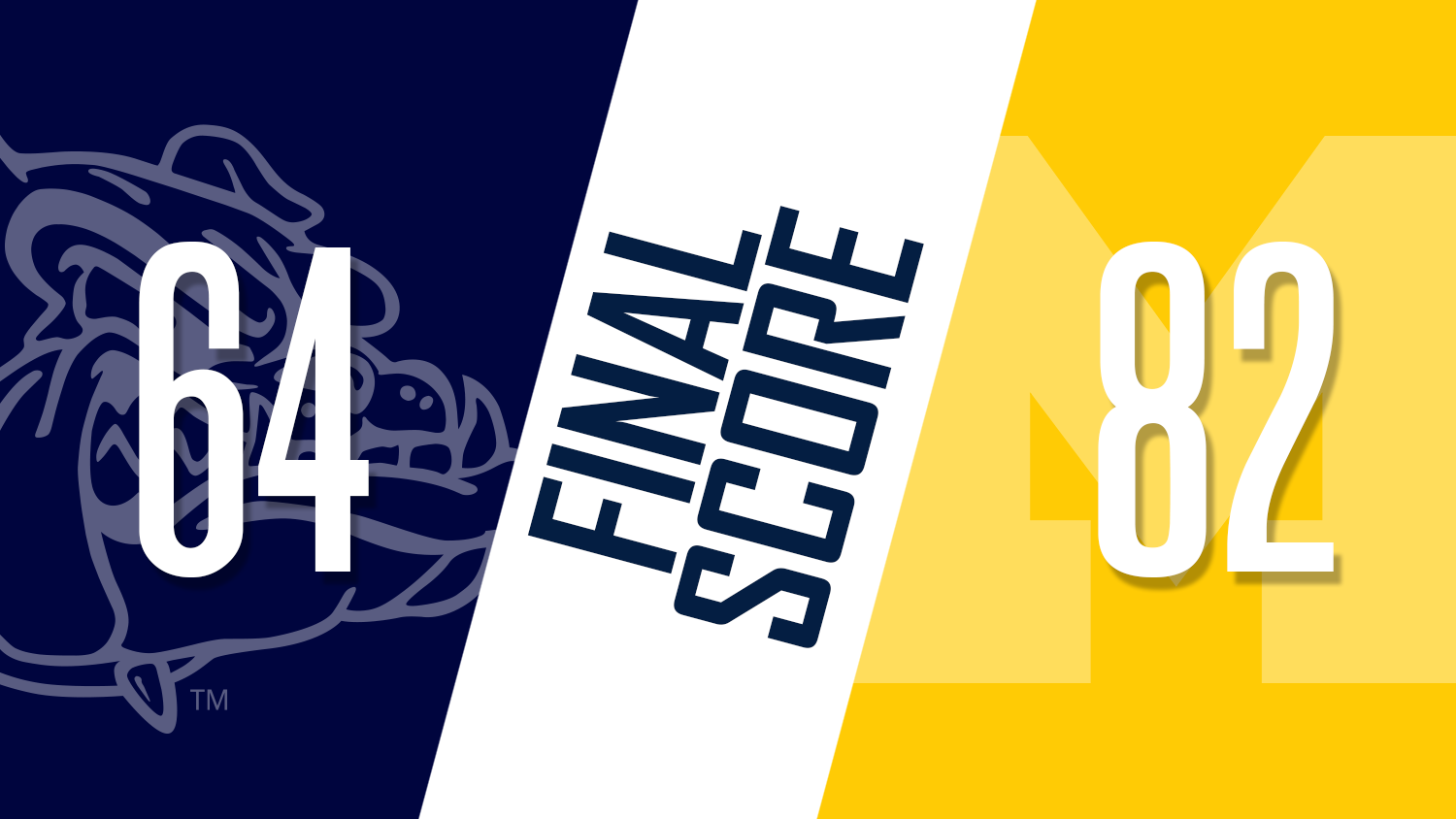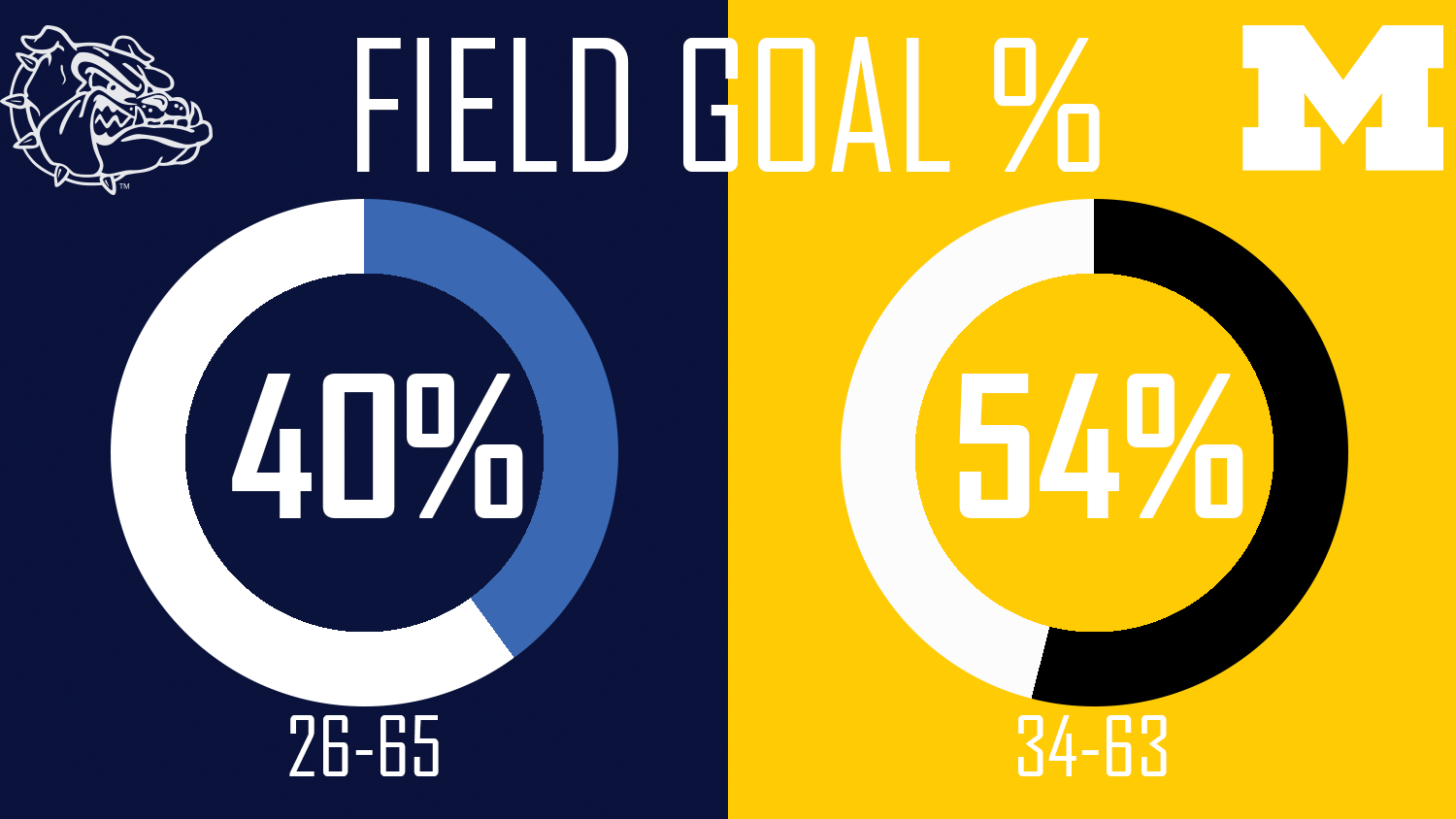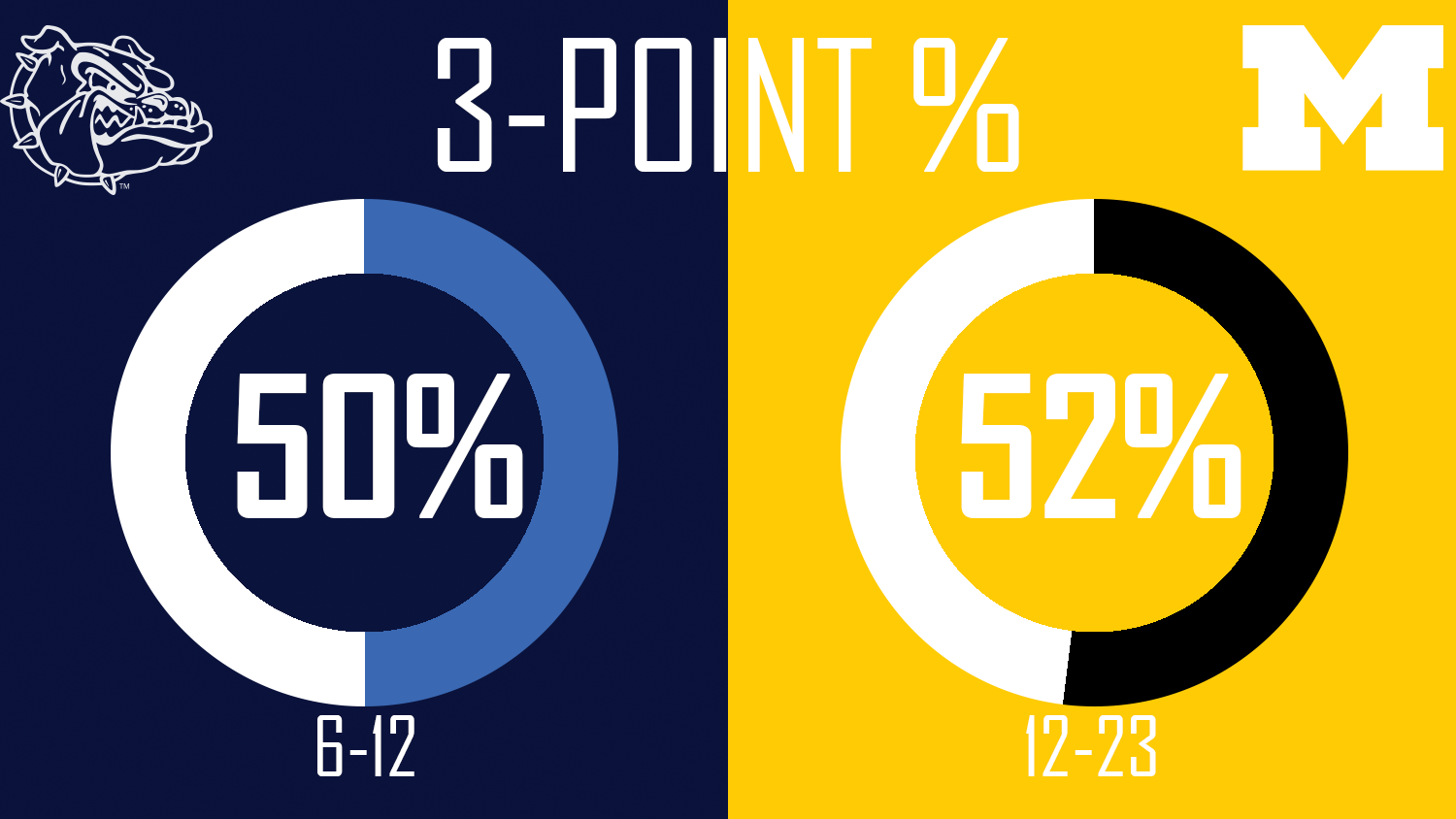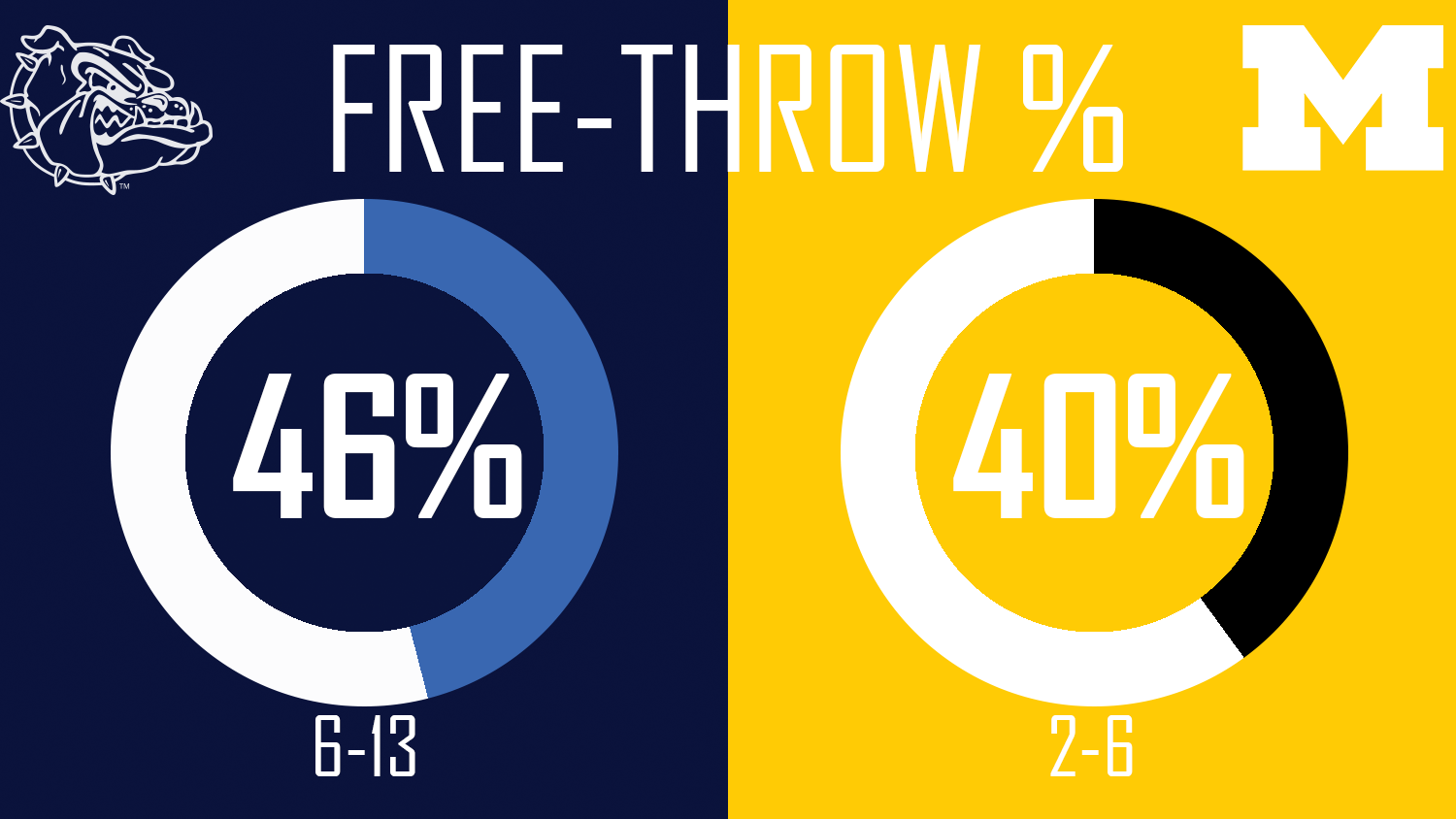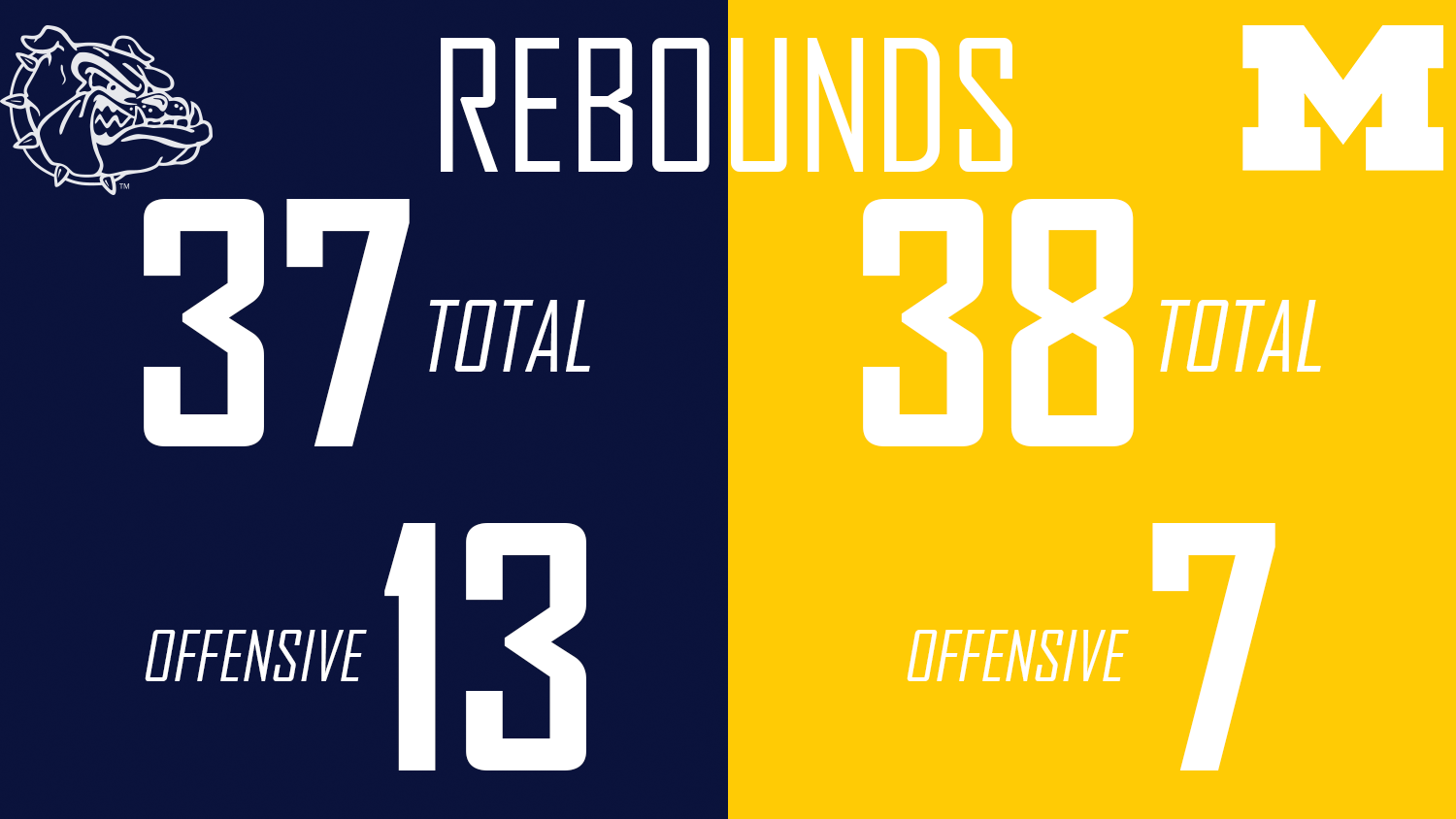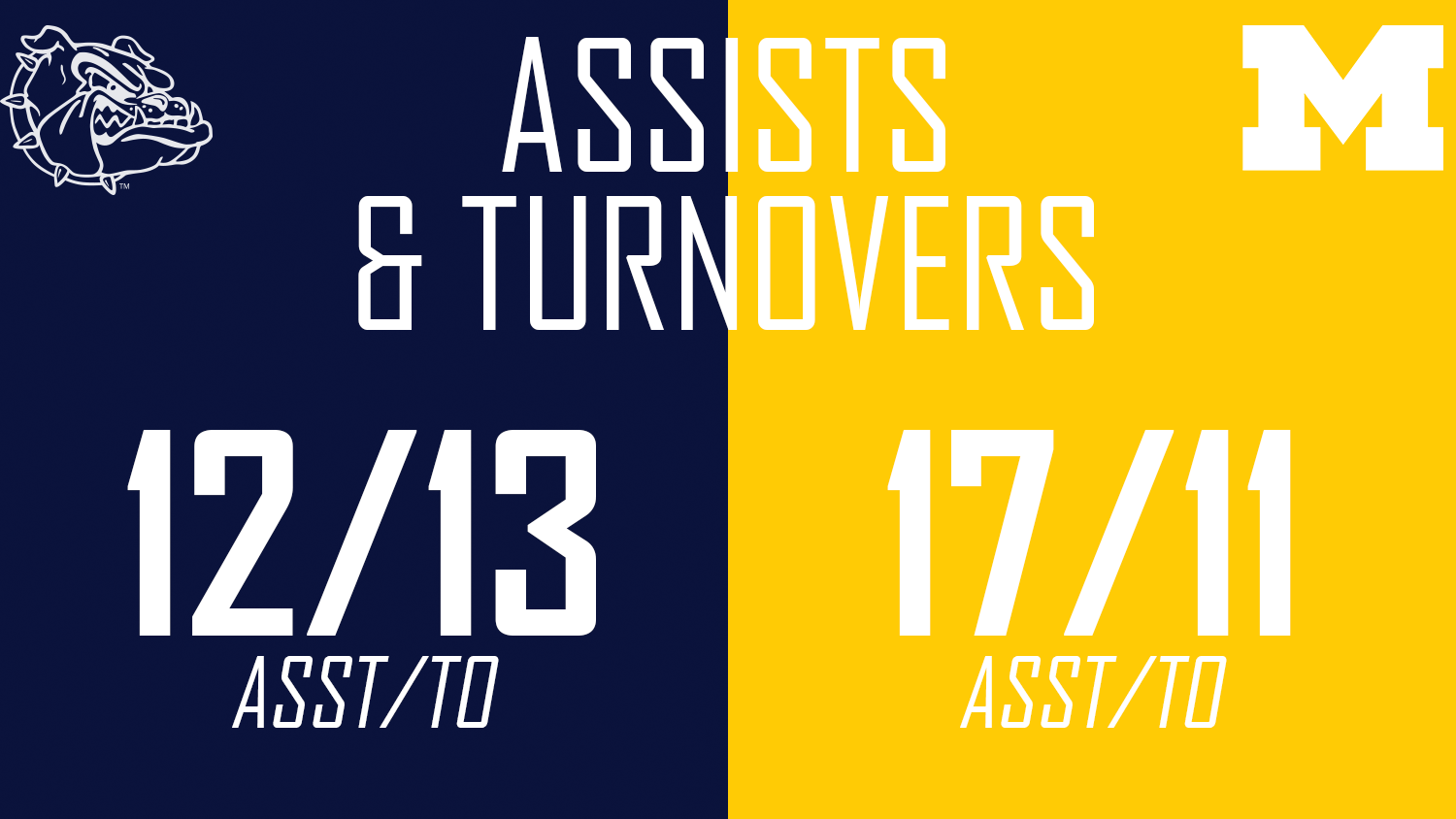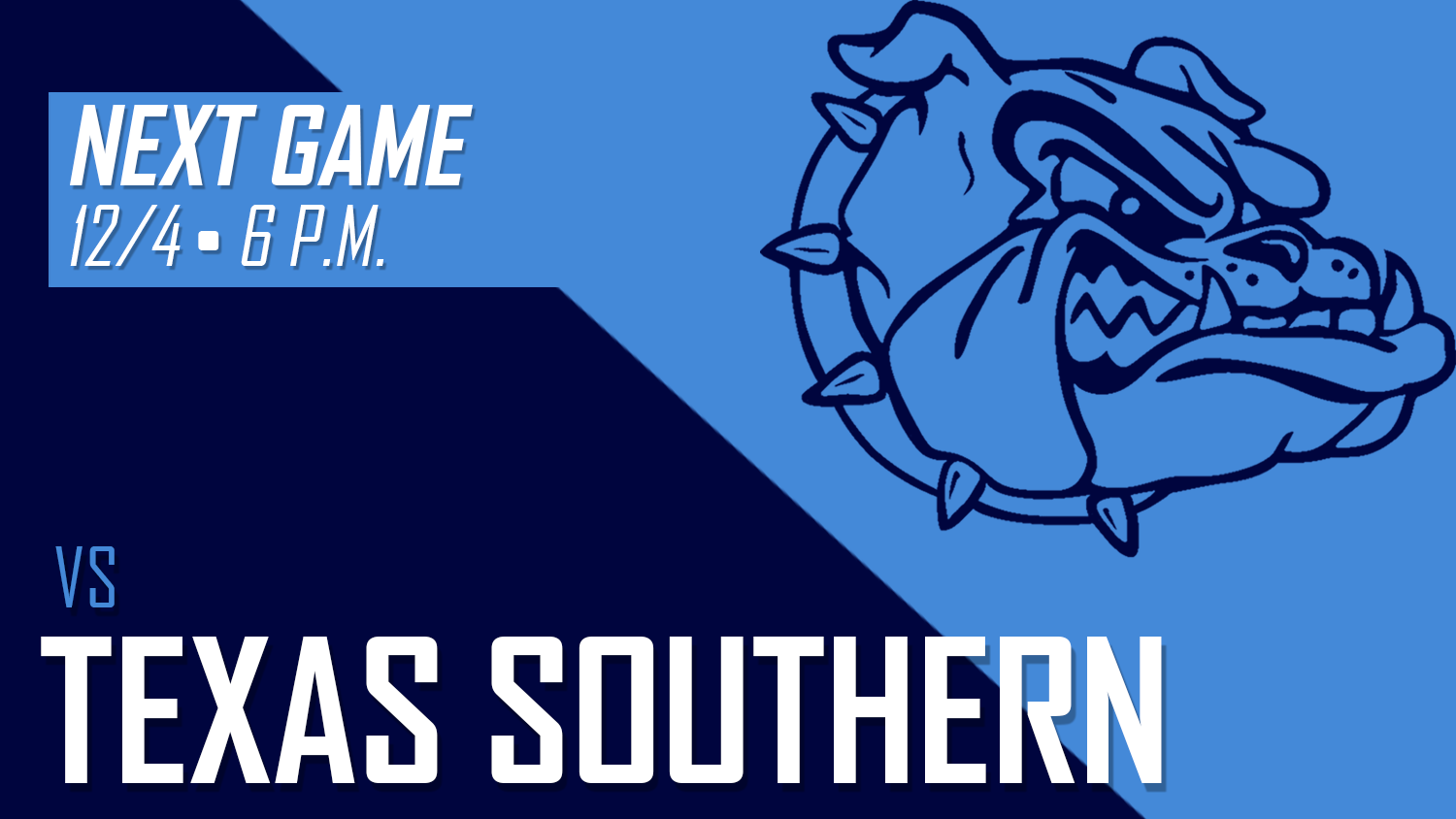 First half
15:07 – Gonzaga 10, Michigan 7: The Zags are going to Filip Petrusev early and often against Michigan.
Petrusev has five points on 2-of-6 shooting and five rebounds. The forward also made a 3-pointer.
Michigan big man Jon Teske has matched Petrusev with five points and 3-pointer of his own.
8:58 – Michigan 23, Gonzaga 16: The Wolverines have found their shooting stroke and surged into the lead.
Michigan has made seven of their last nine shot attempts and gone on a 16-4 run. Isaiah Livers scored eight points durning the run.
Filip Petrusev leads Gonzaga with seven points but has needed 11 shots to get there.
7:26 – Michigan 26, Gonzaga 20: The Zags make a few changes, bringing in seldom used forward Martynas Arlauskas to guard Michigan's red-hot Isaiah Rivers and Killian Tillie.
Tille returned to the floor and promptly scored four straight points to squash Michigan's run.
3:12 – Michigan 30, Gonzaga 23: Gonzaga is on a 3-minute, 10-second scoring drought as Michigan pushes the lead to seven.
The Zags have missed their last five shots and are shooting 30% for the game. Killian Tillie leads GU with nine points.
Isaiah Livers leads Michigan with 10 points on 4-of-5 shooting.
Halftime
Half – Michigan 36, Gonzaga 25: Michigan's Jon Teske has 13 points and five rebounds and the Wolverines take a double-digit lead into halftime.
Teske also has three blocks. The center has hounded Gonzaga's Filip Petrusev into 3-of-12 shooting as UM has dominated inside. The Wolverines have 18 points in the paint to GU's 4.
Gonzaga shot 32% in the half and went 5-minutes, 50-seconds without scoring. Killian Tillie leads the Zags with 11 points. Petrusev has seven points and six rebounds.
Michigan's Isaiah Livers has 10 points on 4-of-5 shooting.
Second half
15:14 – Michigan 40, Gonzaga 36: Zags come out of the break with a lot more energy than they went into it with. Ryan Woolridge doing a nice job slashing into the lane and distributing to the bigs for easy buckets.
Michigan meanwhile struggles to find its shooting touch out of the gate, missing its first six shots of the half.
Both teams get a little break after just two minutes while the refs take a look at a hard foul against the Wolverines. Isaiah Livers called for a flagrant one foul after hitting Gonzaga's Admon Gilder on the head. Gilder made both free throws for his first points of the contest.
Zags use an 8-0 run to open the second half and get right back into this one. The key will be sticking with the Wolverines with a limited bench.
13:34 – Michigan 50, Gonzaga 38: It took over 24 minutes, but Michigan finally makes its first free throws of the game as Franz Wagner hits two from the stripe.
The Wolverines then press GU into a Ryan Woolridge turnover. Michigan looking to make the Zags run here out of the first media timeout.
Zags then give up a pair of 3-pointers to Michigan, who builds its lead to double digits.
Three Michigan players now into double figures: Jon Teske (15), Isaiah Livers (12) and Wagner (10). Killian Tillie is Gonzaga's lone player in double figures with 11.
11:25 – Michigan 57, Gonzaga 40: Zavier Simpson starting to take over in this one for the Wolverines. The speedy guard gets a nice finish in the paint around GU's Drew Timme, then draws two defenders on his next drive to leave Jon Teske open for the easy put-back slam.
Michigan extends its run to 12-2 over the last 2:45, making seven of its last eight shots from the field – the last of which was a wide-open 3-pointer by David DeJulius.
7:41 – Michigan 65, Gonzaga 50: After making his living from deep in the first two tournament games, Corey Kispert finally hits his first triple of the contest midway through the second half.
Michigan though answers right back with another three from David DeJulius.
Bulldogs shooting just 37% from the floor in this one, compared to 50.9% from the Wolverines. One bright spot for the Zags has been Killian Tillie, who has a team-high 18 points on 8-of-13 shooting, along with three rebounds and an assist.
4:23 – Michigan 76, Gonzaga 57: No quit in the Zags as GU forces turnovers on back-to-back Michigan possessions, paired with baskets at the other end. GU's 7-0 run ended by a nice pass and easy slam from Michigan's Jon Teske, who is up to 19 points and 15 rebounds.
Killian Tillie finishes a great high-low move to get to 20 points, the first player to reach that mark today from either team.
Michigan though finding its range, hitting three straight 3-pointers – two of which came from Isaiah Livers, who has 21 points (5 of 7 from deep).
2:20 – Michigan 78, Gonzaga 59: Balanced scoring and depth the difference in this one. Four Michigan players in double figures, including double-doubles for Jon Teske and Zavier Simpson.
Drew Timme and Filip Petrusev with nine points for the Zags, but Killian Tillie still the only GU player in double figures.
Final – Michigan 84, Gonzaga 62: No back-to-back holiday tournament titles for Gonzaga, but the Zags still leave the Bahamas with a solid win over No. 11 Oregon.
Injuries and depth a major concern over the past three days for the Zags, who return to Spokane on Wednesday to take on Texas Southern before a tough three-game stretch against Arizona, Washington and North Carolina.
Starting 5
Pregame
Local journalism is essential.
Give directly to The Spokesman-Review's Northwest Passages community forums series -- which helps to offset the costs of several reporter and editor positions at the newspaper -- by using the easy options below. Gifts processed in this system are not tax deductible, but are predominately used to help meet the local financial requirements needed to receive national matching-grant funds.
Follow along with the Zags
Subscribe to our Gonzaga Basketball newsletter to stay up with the latest news.
---