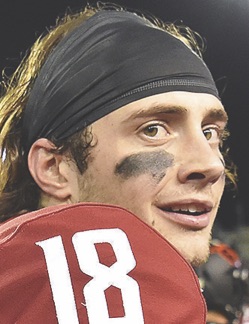 Anthony Gordon
Already the leading single-season yardage passing leader in Washington State history, quarterback Anthony Gordon is likely to join the 5,000-yard club during today's game against Washington.
By Charles Apple
The Spokesman-Review
---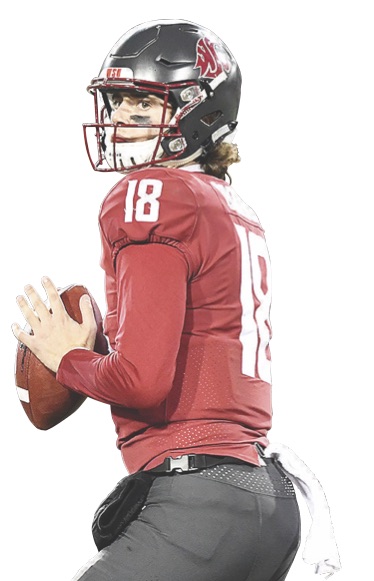 Anthony Gordon
Gordon's 606 passing yards and 6 TDs against Oregon State Saturday made him the all-time Pac-12 leader in passing yards and TDs in a single season.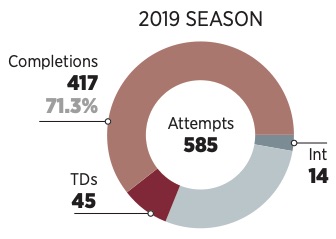 Where is he today: A transfer from the City College of San Francisco, Gordon played in only two games last season.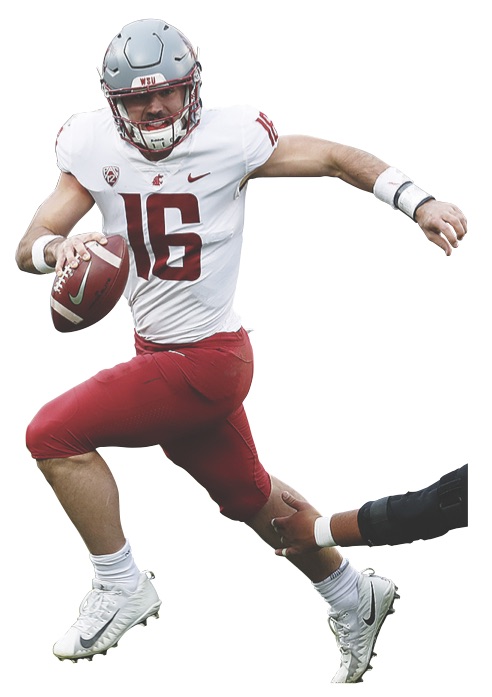 Gardner Mindshew
A transfer from East Carolina, Minshew was named Pac-12 O ensive Player of the Year and won the Johnny Unitas Golden Arm Award.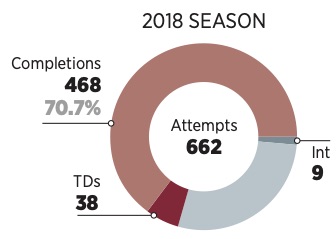 Where is he today: A backup QB for the Jacksonville Jaguars, Minshew started eight games after Nick Foles was injured.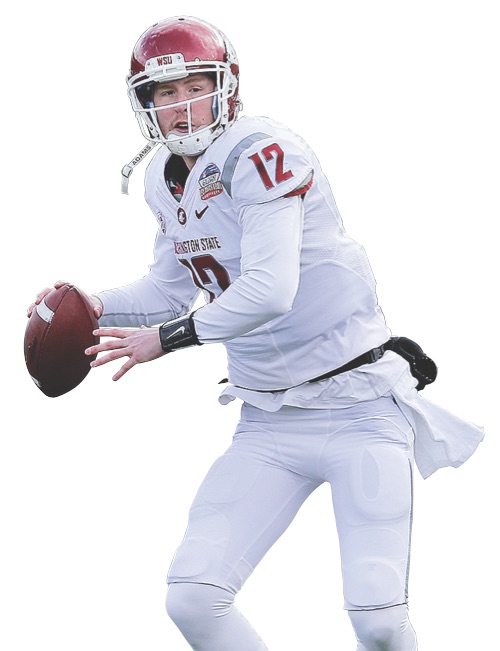 Connor Halliday
Halliday set Pac-12 records for attempts, completions and passing yardage. He threw for 410 yards and six TDs in a loss to Colorado State in the New Mexico Bowl.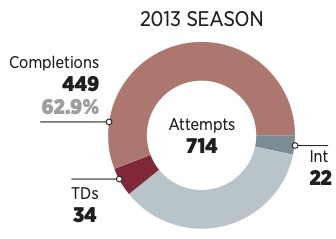 Where is he today: Halliday has spent time with the Washington Redskins, the British Columbia Lions and the Montreal Alouettes.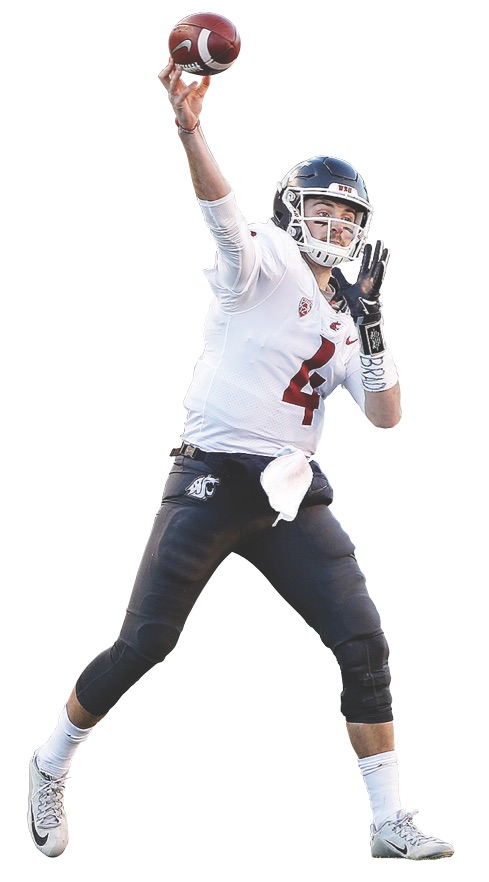 Luke Falk
Falk led the Cougars to dramatic 2015 wins over UCLA, Oregon and Rutgers. He's the Pac-12 career leader in passing attempts, completions and passing TDs.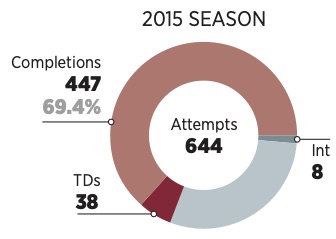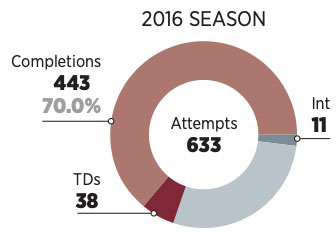 Where is he today: Falk played three games for the New York Jets — two of them as a starter — before being released last month.
PHOTOS, TOP TO BOTTOM: TYLER TJOMSLAND / THE SPOKESMAN-REVIEW, TYLER TJOMSLAND / THE SPOKESMAN-REVIEW, DAVID ZALUBOWSKI / ASSOCATED PRESS, MATT YORK / ASSOCIATED PRESS, RICK BOWMER / ASSOCIATED PRESS,
Sources: Sports-reference.com, The Spokesman-Review files, Washington State Sports Information