A&E > Books
Timothy Egan comes home to share 'A Pilgrimage to Eternity' with Northwest Passages Book Club
Oct. 2, 2019 Updated Thu., Oct. 3, 2019 at 10:30 a.m.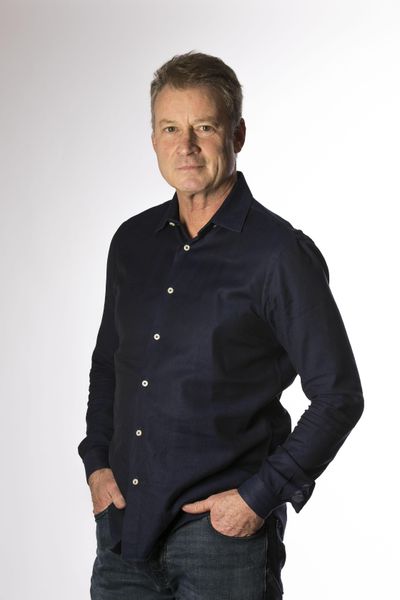 Seattle writer Timothy Egan, the National Book Award-winning author of "The Worst Hard Times," as well as "The Big Burn" about the Great Fire of 1910, is coming to his hometown of Spokane on Oct. 29 to celebrate the release of his latest book with the Northwest Passages Book Club.
Egan's new book strays from the historical journalism for which he has become known. "A Pilgrimage to Eternity: From Canterbury to Rome in Search of a Faith" chronicles Egan's travels along the Via Francigena, a 1,200-mile medieval route that runs from Canterbury to Rome, where he sought an audience with Pope Francis.
Egan was raised in Spokane and graduated from Gonzaga Prep before moving to Seattle to study at the University of Washington. Egan's eight books have examined everything from the life of pioneering photographer Edward Curtis ("The Long Nights of the Shadow-Catcher"), a former Irish revolutionary who became an American hero and the first territorial governor of Montana ("The Immortal Irishman"), to an Eastern Washington murder that went unsolved for five decades ("Breaking Blue").
A former national reporter for the New York Times – he shared a piece of a Pulitzer Prize in 2001 for his contributions to the Times' series "How Race is Lived in America" – he now is a contributing op-ed writer for the paper.
"A Pilgrimage to Eternity" is called "a fascinating page-turner" and "a joy and a privilege to read" in a starred review on Kirkus Reviews, while the late journalist Cokie Roberts wrote, "Somehow Egan has pulled together what seems like the entire history of Christianity, the scenes and succulents of much of Europe and his own personal story into an engrossing narrative."
Tickets to Egan's Northwest Passages event can be purchased at spokane7tickets.com.
Local journalism is essential.
Give directly to The Spokesman-Review's Northwest Passages community forums series -- which helps to offset the costs of several reporter and editor positions at the newspaper -- by using the easy options below. Gifts processed in this system are not tax deductible, but are predominately used to help meet the local financial requirements needed to receive national matching-grant funds.
Subscribe to the Spokane7 email newsletter
Get the day's top entertainment headlines delivered to your inbox every morning.
---