Sports
A Grip on Sports: No matter what was behind the change, Washington State will have a new look on defense
Sat., Oct. 5, 2019 A GRIP ON SPORTS • It was just a few months ago Washington State was celebrating its most successful football season ever. And it was less than a month ago the Cougars were riding a 3-0 non-conference wave. Then came the 50-point second half against UCLA and a shocking defeat. Now things seem to be breaking apart a bit in Pullman. 
•••••••
• The biggest break occurred yesterday, when second-year defensive coordinator Tracy Claeys left the program abruptly.
Did he leave on his own or was he shown the door? It seems a little of the latter, followed by the former. At least according to a tweet Claeys sent out last night.
When we spoke with the former Minnesota head coach extensively during preseason practice, he seemed happy with his situation in Pullman. Really happy. The main reason? Head coach Mike Leach left him alone and let him run the defense. It was a relationship similar to the one Claeys had for years with his mentor, the man he followed in Minnesota, Jerry Kill.
As a head coach, Kill concentrated on offense – sound familiar? – and trusted Claeys, who was on his staff at different schools for most of two decades, to take care of the other side of the ball. He did. At Saginaw Valley State, Southern Illinois, Northern Illinois, Minnesota and, last season, at Washington State, Claeys' defenses were always solid and sometimes exceptional.
It was both last season, giving up 23.3 points and 359.5 yards per game. In this day and age of offensive college football, both were darn good – and played a big role in the Cougars first 11-win season.
But there were huge offseason losses, including an unexpected one. When safety Jalen Thompson was ruled ineligible by the NCAA and subsequently left for the NFL, Claeys lost his quarterback, leader and secondary anchor.
Thompson was, it seems, irreplaceable.
At least it's looked that way thus far, especially in the second half of the UCLA loss – and the entire Utah game.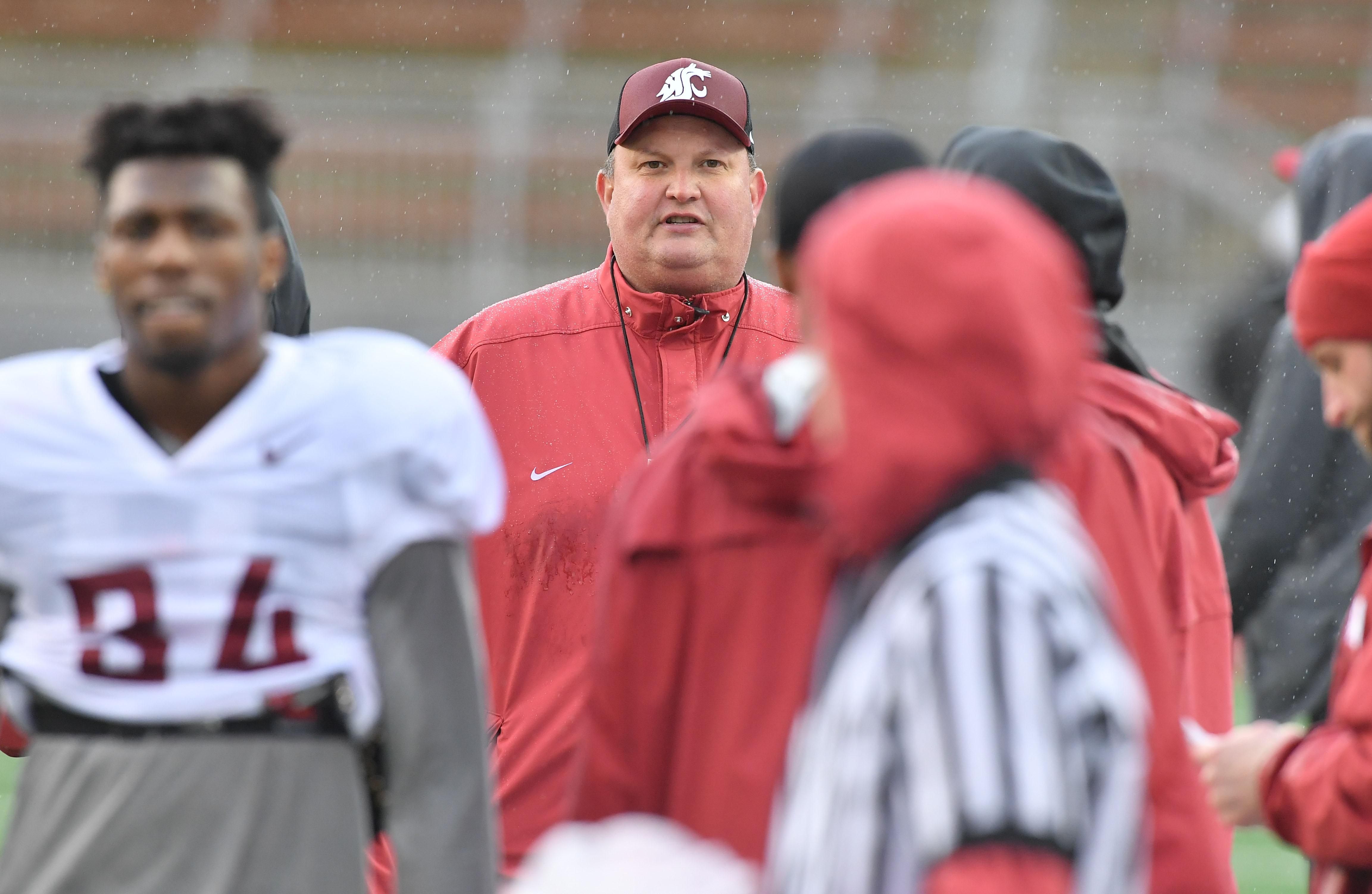 It had to be fixed if WSU was going to bounce back against one of the toughest road schedules in the NCAA. And the Cougars had a bye week to do it, or at least get started.
There was, however, a difference of opinion on how to do that, if Claeys' Twitter words are to be trusted. "The defense has struggled and I am responsible," he wrote. "We couldn't agree on solutions so the SPEED D is better with new leadership!"
The question is, who is the "we" to whom Claeys is referring? Is it himself and Leach, or someone else? All indications point to the former, though no one is talking for attribution.
If Leach and Claeys couldn't agree how to fix the problem, it would make sense the defensive coordinator would leave. Claeys has gotten used to a measure of autonomy, and expressed how comfortable it made him many times during our preseason talk.
He also expressed how much he loved being in Pullman. A Midwestern guy (he grew up in Kansas and his mom still lives there), Claeys was enamored with the Palouse. It reminded him of home. He fit right in.
Until he didn't. And now he's moved on. The door is open for someone else to come in. Who will fill the role of "new leadership" Claeys mentioned?
For now it will be first-year inside linebacker coach Roc Bellantoni and second-year cornerbacks coach Darcel McBath. The former has been a defensive coordinator before, at Florida Atlantic University.
In the long run it will probably be someone else.
After all, Leach has cycled through three DCs in his eight seasons in Pullman, not counting the interims (Mike Breske was fired midseason in 2014). For now, with Arizona State looming in a week – the Sun Devils are ranked 20th in the nation, one of five teams the Cougars play on the road that have been ranked at some point this season – Washington State's defense will be hearing a new voice.
Again.
•••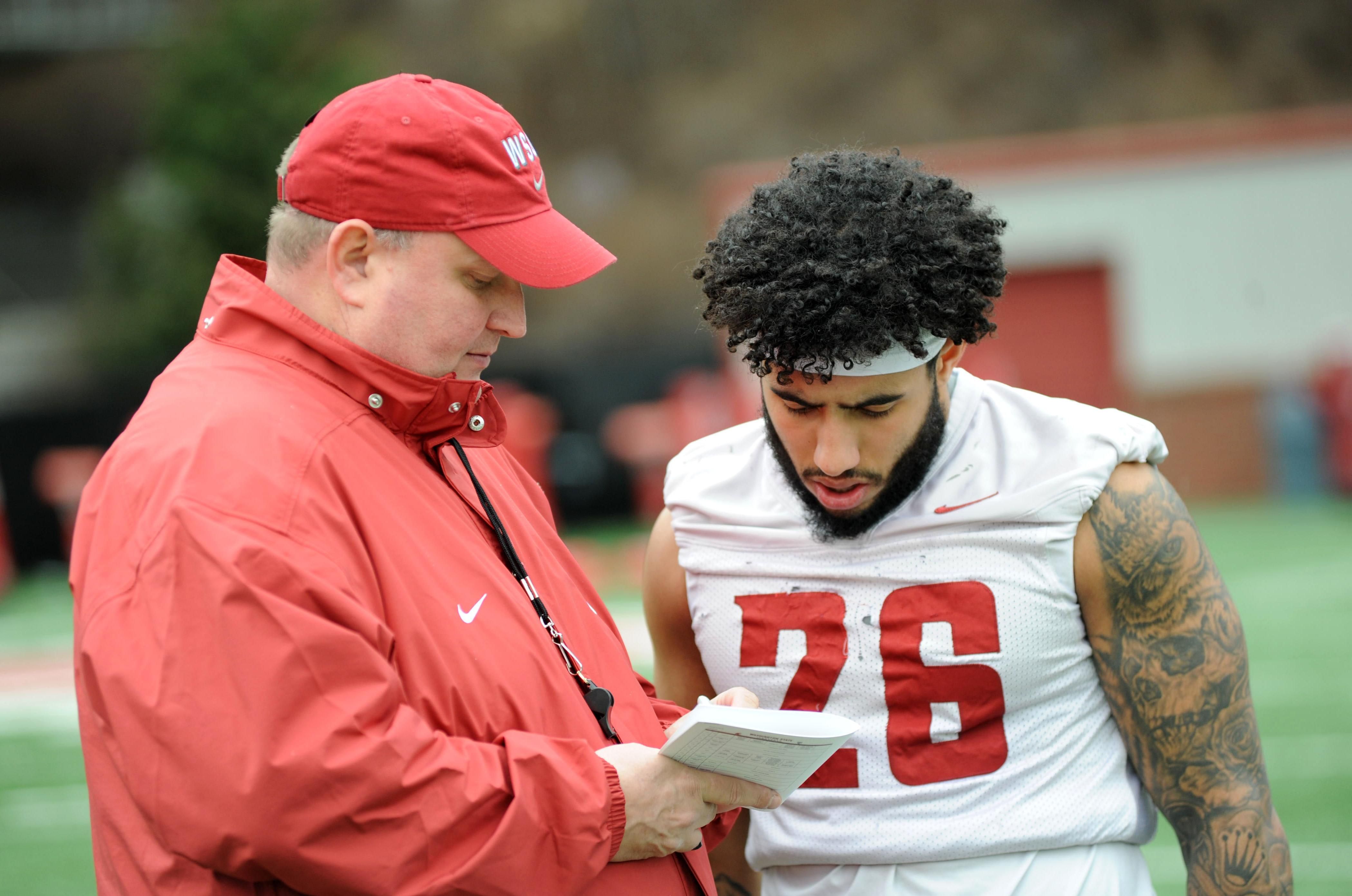 WSU: Theo Lawson broke the Claeys' news yesterday, which probably would have been enough in its own right for a game-less Saturday. But he also has a story on the Cougars' newest quarterback commit, a young man from Hawaii. … Elsewhere in the Pac-12, who will win today? We do know the NCAA is losing the public-relations battle concerning athletes and their images. … Oregon State will face a new quarterback when it travels to UCLA this evening. … Oregon's defense will be key against California. … Washington is favored by a bunch against Stanford, which is a good thing, right? … Winning at home against Arizona could set up Colorado for a decent season. … USC has a bye this week. … In basketball news, the Trojans bonded on their European trip.
Gonzaga: The Bulldogs will unveil their new look in the Kraziness in the Kennel this afternoon. Jim Meehan will be there – so will a couple of highly sought-after recruits – and has this preview. … Justin Reed joined Larry Weir to talk about it on the latest Press Box pod. … David Stockton has agreed to a contract with the Lakers. Jim also has that story.
EWU: The Eagles will face a former assistant coach in a new role with Sacramento State. Troy Taylor, who was the Eastern offensive coordinator not long ago, is the Hornets' first-year head coach. Ryan Collingwood has a preview of this evening's game. … Around the Big Sky on game day, Northern Arizona hopes to bounce back against Northern Colorado. … UC Davis will try to pick up a conference win at North Dakota. Yes, we understand the irony. … Montana State travels to Cal Poly trying to extend a winning streak. … Idaho State is in Missoula to face Montana. It's a tough test for anyone.
Idaho: The Big Sky road gets tougher for the Vandals today, even though they are at home. Fourth-ranked Weber State visits, bringing an unblemished FCS record with it. Peter Harriman has a preview.
Whitworth: The Pirates host Willamette this afternoon in the Pine Bowl. It is their Northwest Conference opener. Dan Thompson has a preview.
NIC and CCS: The Sasquatch had won 62 consecutive volleyball matches until last night. North Idaho College crossed the border and ended that streak in five games.
Preps: Friday night football is fun, except when lightning pushes back game times. In the end, however, most were played, including Gonzaga Prep's win over visiting Mead. Dave Nichols has that game story. … Steve Christilaw covered Coeur d'Alene's win at Central Valley. … We also have a roundup of other action.
Chiefs: Ty Smith is back and he led Spokane to a 5-1 rout of Seattle. Kevin Dudley was in the Arena and has this game story.
Seahawks: We have one last look back at Seattle's win Thursday. And yes, the field goal is still wide right.
•••       
• It seems to be a good day to do other things than sit in the easy chair and watch college football. After all, the Cougars have a bye and there aren't really any games of national import out there. But there is postseason baseball to watch and college basketball to enjoy. Seems like a pretty good day no matter what. Until later …
Local journalism is essential.
Give directly to The Spokesman-Review's Northwest Passages community forums series -- which helps to offset the costs of several reporter and editor positions at the newspaper -- by using the easy options below. Gifts processed in this system are not tax deductible, but are predominately used to help meet the local financial requirements needed to receive national matching-grant funds.
Subscribe to the sports newsletter
Get the day's top sports headlines and breaking news delivered to your inbox by subscribing here.
---