Settlement erases $50 million in medical debt for thousands of former patients at Deaconess, Valley hospitals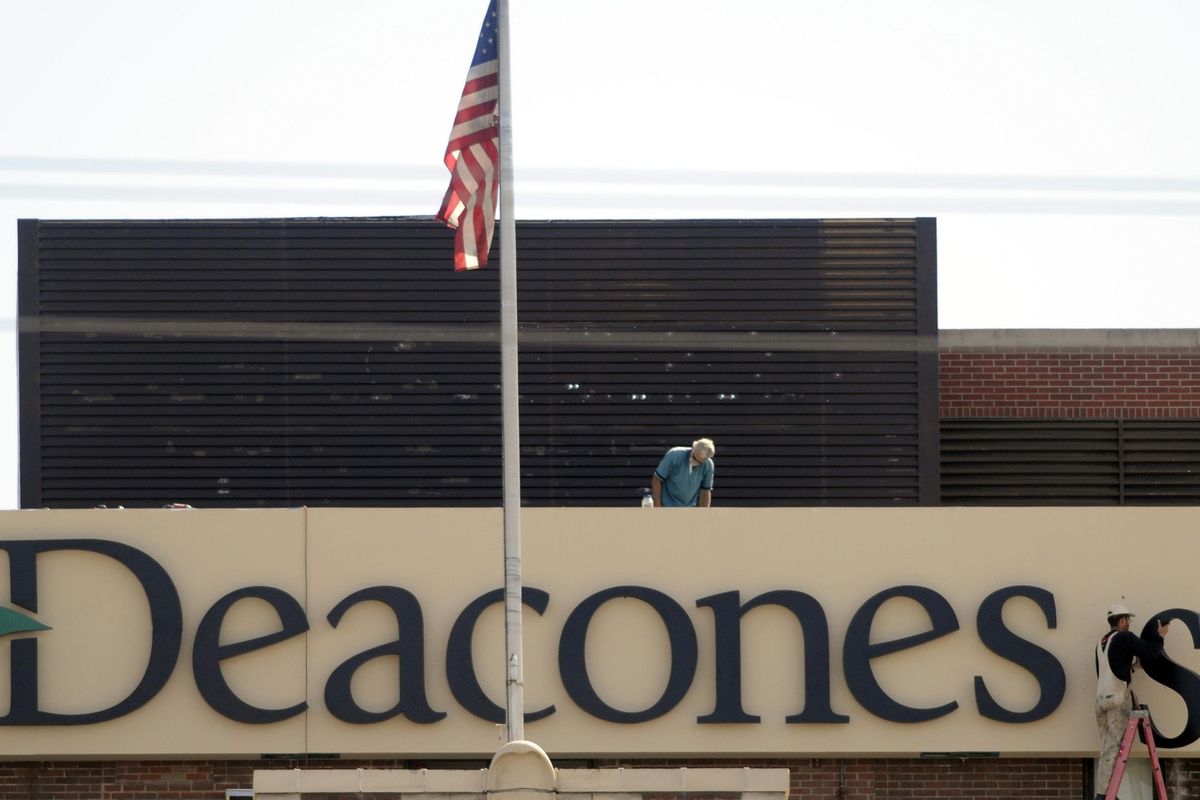 Thousands of former patients at Deaconess and Valley hospitals will have medical debts erased as part of a major legal settlement with a struggling for-profit hospital chain.
Tennessee-based Community Health Systems will forgive up to $50 million in debt for people who received treatment at the Spokane-area hospitals between Nov. 1, 2008, and June 30, 2017, when the company owned the facilities.
The settlement comes more than two years after the Empire Health Foundation sued CHS, alleging the company failed to provide levels of charity care – free or discounted treatment for low-income patients – that it had promised when buying the hospitals. The foundation formed when the former Empire Health Services sold the hospitals to CHS in 2008.
"It's been a really tough legal battle, but we always did it because it was the right thing to do for this community," said Jeffrey Bell, Empire's interim president.
CHS also agreed to pay $2 million for Empire's legal expenses, plus $20 million that the Spokane-based foundation will use to create a political lobbying arm, the Empire Health Community Advocacy Fund.
The settlement is expected to affect between 5,000 and 15,000 people who could not afford their health care or lacked insurance. CHS said it was working to determine the precise number, as some patients made multiple visits to the hospitals during the nearly 10-year period.
Richard Spoonemore, an attorney for Empire, said some former patients will see debt burdens in the thousands of dollars wiped from their credit reports.
The debt relief is automatic. Those affected should receive notices in the mail by Nov. 30 and will not need to take any action to discharge their debts. Former patients who receive letters can call (844) 787-8822 for a free legal consultation provided by the Northwest Justice Project.
At least $23.5 million of the debt being forgiven is less than six years old, meaning that before the settlement, CHS could still try to collect it under Washington's statute of limitations.
CHS did not admit liability in the settlement agreement. But in July, U.S. District Court Judge Salvador Mendoza Jr. issued a ruling in Empire's favor, concluding that CHS had breached its purchasing contract and violated Washington's Charity Care Act.
Mendoza specifically criticized the company's policy of asking poor patients to pay deposits before determining whether they were eligible for charity care.
"CHS's upfront requests for deposits not only constituted a breach of contract and a violation of statutory and regulatory law, it was also unreasonable per se," Mendoza wrote.
Spoonemore, the Empire attorney, said that legal victory prompted CHS to improve its offer during settlement negotiations.
CHS, which has struggled financially for years, continues to dispute the allegations. But Rebecca Ayer, the company's vice president of corporate communications, said in an email, "We are pleased to have the burden and expense of this litigation behind us."
Deaconess and Valley are now owned by MultiCare Health System, a Tacoma-based nonprofit that was not involved in the litigation.
Short-changing the poor?
CHS was once the nation's largest publicly traded hospital company, operating more than 200 hospitals scattered in rural and suburban communities with growing populations.
The company shook Spokane's health care establishment in 2008, when it purchased Deaconess and Valley for $156 million, and two years later when it bought the Rockwood Clinic for $50 million.
The two hospitals had struggled financially under the ownership of Empire Health Services, Spokane's century-old nonprofit health system.
As part of the hospital deal, CHS agreed to pour millions of dollars into facility improvements. But the final step in securing regulatory approval was a promise to provide increased levels of charity care.
When the state Department of Health granted a so-called certificate of need, giving CHS permission to do business in Spokane, it required the company to provide charity care equal to 3.35% of adjusted revenues. That was the regional average, according to statistics compiled by state health officials.
The Empire Health Foundation contends the sale contract required CHS to meet or exceed that benchmark. And since the foundation filled the shoes of the organization that sold the hospitals, then-President Antony Chiang and board members said they felt obligated to hold CHS accountable.
The foundation filed its lawsuit in June 2017, just as CHS was closing its sale to MultiCare, alleging CHS had shorted the community at least $55 million – in part by inflating health care costs to overstate how much charity care it had provided.
"The numbers were all reported to the state, so it was easy for us to see that they were well below … millions and millions of dollars per year below the regional average," said Spoonemore, the Empire attorney.
But CHS disputed Empire's reading of the contract. The company still contends it was only obligated to exceed prior levels of charity care and make "reasonable efforts" to meet or exceed the regional average.
"We remain confident in the charity care practices at these two hospitals," Ayer, the CHS spokeswoman, said in her email. "In fact, the hospitals provided more charity care when they were affiliated with our organization than they provided under the prior owner, Empire Health."
Ayer added that Deaconess and Valley hospitals "allowed patients to request consideration for charity care anytime during the process."
"If a patient paid a portion of their bill and later qualified for charity care, their payment was refunded," she said.
However, internal CHS emails and meeting minutes that Empire's attorneys obtained through discovery show the company had a policy against returning money to patients.
"We don't do a retro on charity and if we did, we don't refund payments," one CHS executive wrote to a subordinate in July 2011. "If the patient couldn't make the payment then we would have never received it."
From 2011 through 2017, the company refunded $14,480 at Deaconess and $13,986 at Valley – numbers that Spoonemore described as "very, very small."
Eleanor Hamburger, another attorney for Empire, said the settlement marks the first time a foundation like Empire – an organization formed from the sale of a nonprofit hospital system – has successfully sued to enforce Washington's charity care requirements.
That's significant, Hamburger said, because state officials did not begin enforcing those requirements until a couple of years ago. Previously, Hamburger and Spoonemore's firm had brought a class action and won a $4.5 million settlement over charity care in Yakima.
Hamburger said the lawsuits should send a message to big health care corporations.
"If a for-profit comes into our state and doesn't provide what they're supposed to, that burden gets shirked onto the other hospitals and onto public services," she said. "And this is something that a lot of out-of-state corporations that come into our state just don't understand."
CHS in financial trouble
In recent years, CHS has hemorrhaged money and sold many of its holdings to pay down a mountain of debt – the result of disastrous business decisions including the 2014 acquisition of another troubled hospital chain.
With the sale last week of a hospital in West Virginia, CHS now owns 102 hospitals in 18 states. The company's share price has plunged, too, and its stock market worth has fallen from roughly $7.5 billion in 2015 to about $460 million today – a 94% decline.
Industry analysts believe CHS is teetering on the edge of bankruptcy. Empire's lawyers hope that doesn't happen soon; a bankruptcy within the next 90 days would allow CHS to "claw back" the settlement money and debt, meaning Empire would be treated like any other creditor.
Ayer, the CHS spokeswoman, noted positive second-quarter earnings and said the company is working to strengthen its financial position.
"The company has been making progress the past couple of years by restructuring our portfolio to produce a stronger, more sustainable group of hospitals; refinancing and reducing debt; and improving our competitive position in markets that will remain part of the company," she said.
---